Before you retired, you had plenty of plans to fill all of your free time.  However, the reality of having a lot of time on your hands is that, after a short period of time, you quickly feel retired and bored.  Do not worry we have some solutions for you.
What to Do When You are Retired and Bored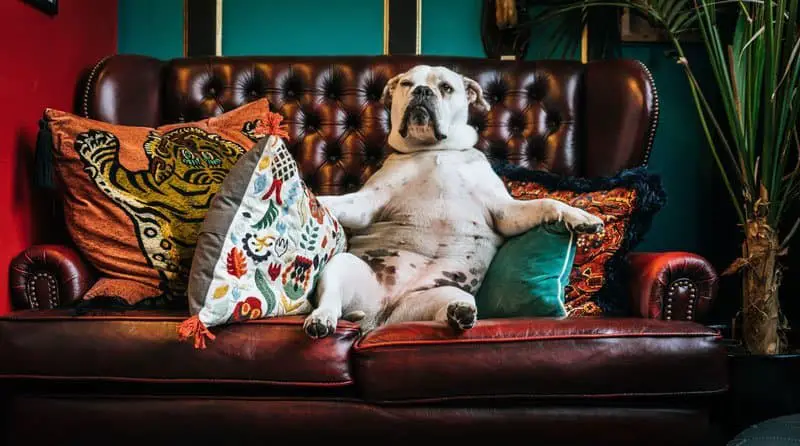 To avoid being retired and bored, you need to have plenty of activities that you can become involved with.  Life happens outside with friends, not alone in front of your TV.
Another easy way to avoid being retired and bored is to have clear goals.  For example, you can plan your itinerary for your next holiday and then enjoy it.  Learn from your mistakes and then prepare for your next holiday.
Working for a charity is another popular activity for retired people as you can easily extend your network of social contacts, gain personal satisfaction and help others.
Having goals in retirement life will help you to avoid being retired and bored.  Instead, they will help you enjoy retirement life to the full!
Best Retirement Boredom Busters
To help you to get out of the retired and bored zone, you need to find a list of activities or retirement boredom busters that you can do easily.
In order to choose the best activities for you, you need to ask yourself these questions:
What do I want to gain from an activity (eg. social contacts, health benefits, etc)?
Will I enjoy doing this activity?
Am I able to do this activity (physically, geographically and practically)?
Here are some of our top ideas to avoid being retired and bored:
1. Work for a Charity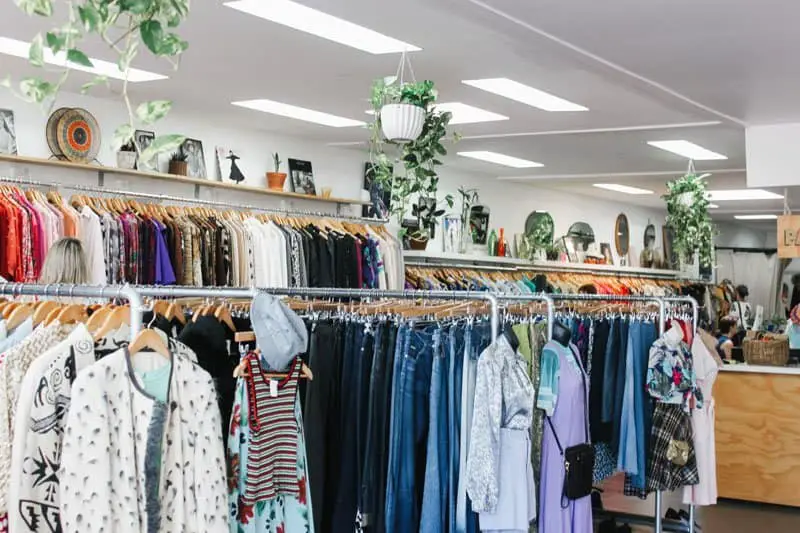 Working for a charity is a mood booster.  It will make you a lot happier.  You know your work will help people which is hugely empowering.
There are plenty of different types of charities, but I advise you to choose a charity which means something to you.  This will help you to put your retirement situation in perspective, and help you realise that you have many reasons to be happy.  By giving to others, you will also set a good example to the rest of your family as your Grandchildren will learn about the charity's work from you.
The only personal cost is time and you have plenty of time in retirement.  By giving, you will receive a lot in return.  Working with a charity will improve your happiness, you will be proud of yourself and gain respect from others.  Furthermore, you will have the freedom to choose how many hours you work, and you will be part of a team of charity workers which will extend your social circle.
Related Articles:
2. Travel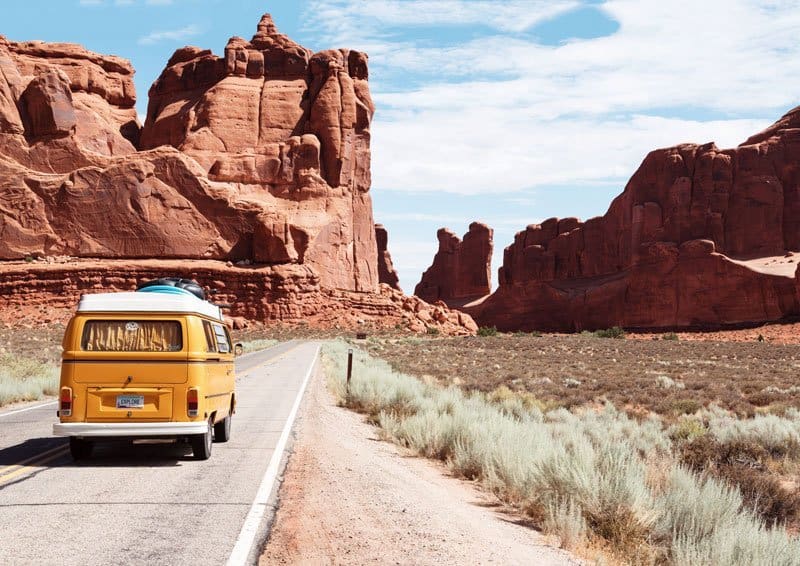 Travel is not just taking a plane and spending one or two weeks in a hotel.  The first stage is to prepare for you travel.  I really enjoy this period when you are preparing your travel plans.  It takes time to plan your itinerary according to the sites you want to visit, to research how to get from point A to point B and, finally, to decide where to stay.
The second part of travelling is to visit the place or country and use all the information you have gathered before to make your life easier.  I love the planning stage, but I prefer the second because it is the time when you learn about a new culture.
If you are like me, you will want an authentic travel experience like this.  However, if you are looking for something more organised, you can still prepare for your trip by working out what you want to see in advance.  Learning to speak a few words in another language is also a big advantage when you travel.
Being retired is good news if you want to travel.  You will be able to travel during the off-peak season.  You will benefit from the best prices for flights and accommodation which will allow you to travel more often.
3. Organise Family Events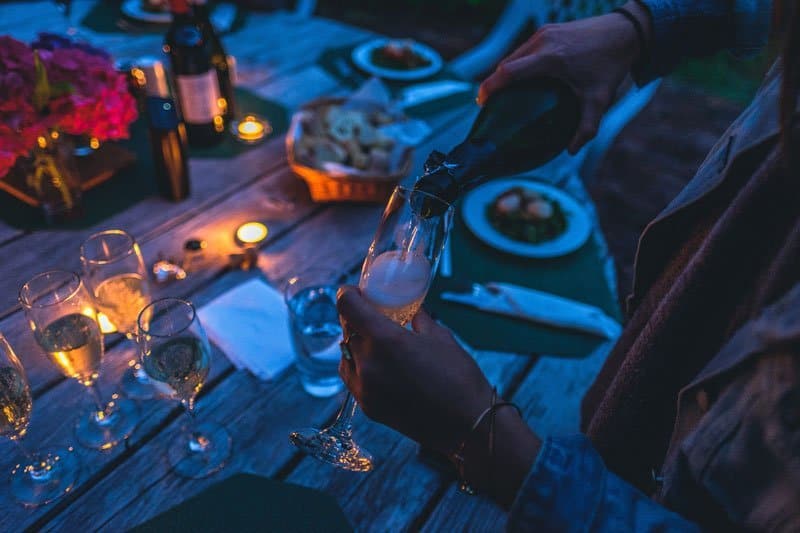 If you are retired and bored and do not know what to do, then it is the perfect time to become an event organiser for your family and friends.  By organising events, you will be at the centre of your family and friends and no-one will consider you boring.
There are different ways to perform this role.  The easiest way is to cook for family or friends.  Prepare a lunch or dinner and then arrange an activity.  For example, you could try Geocaching where you need to search for a hidden box in your natural surroundings. It is a bit like a treasure hunt.
Other activities could include a day out somewhere, hiking in a local park or going to see the local football team.
4. Start a New Hobby
If you want to make your life more interesting, then finding a hobby is ideal.  There are a lot of retirement hobbies to choose from.  If you do not know where to start, you can read our useful post about How to Find the Perfect Retirement Hobby.
Some popular retirement hobbies are crafting, collecting, dancing, cycling and learning new skills.
For more information about retirement hobbies, you can read our essential guides:
5. Become a Handyman for Your Community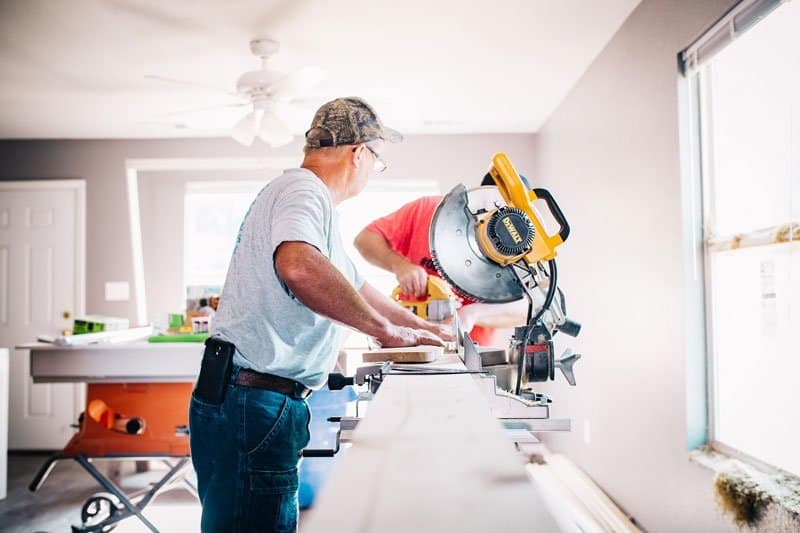 If you know how to use your hands, you can help people with your skills.  A lot of people do not know how to fix things.  These people need your help, but they are not alone.  Local charities do not have a lot of money and may need help repairing things.  If you are interested in helping charities in this way, just contact them to offer your help. 
You can also participate in a skill exchange programme.  All you need to do is register on a website and you will find plenty of opportunities to exchange your skills.  For example, I will iron your laundry, if you can repair my light.
6. Help in Local Politics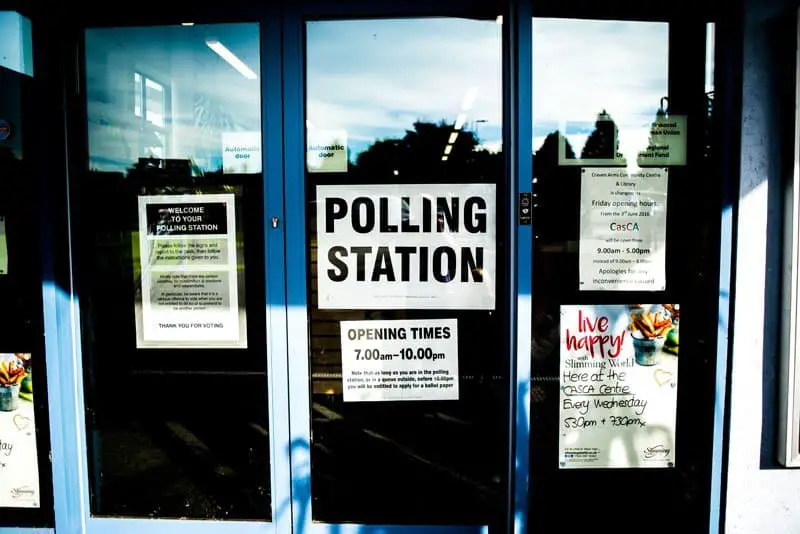 Local politics always need volunteers.  If you support your local political party, it may be a good idea to offer them your help.  You will have the opportunity to become involved in plenty of different things.  One day you may be sticking up posters, the next day you may be at the polling station or ringing doorbells to explain why your party is good for the community.
At the same time, you will can make your voice heard and suggest some ideas for the community. You live in the local area and know exactly what people need.
7. Exercise with a Goal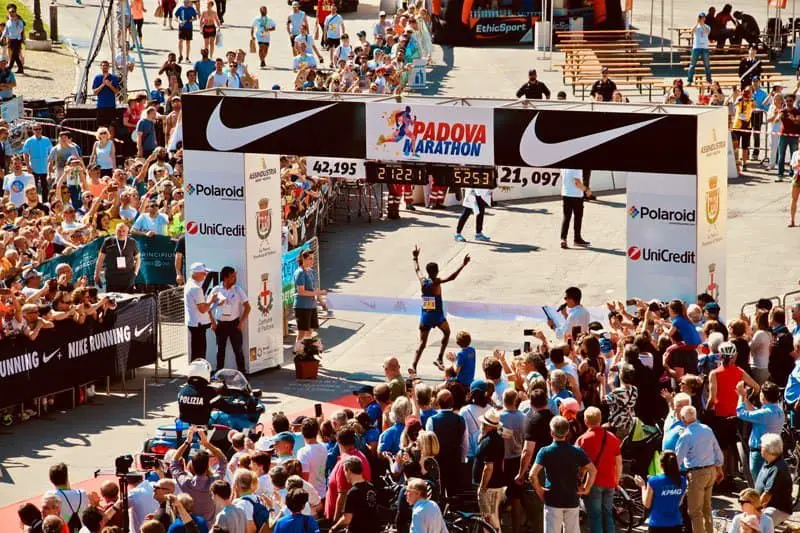 Doing exercise is important for your health and to reduce the risk of developing diseases.  Another benefit is that exercise is good for your mental wellbeing.  After exercising, you feel better and will be energised for the day.  You will forget your problems and concentrate on the good parts of your retirement life.
But doing exercise without a goal may quickly become boring.  In life, you need goals to make progress.  So, why not define what you want to achieve and make a plan to succeed?  For example, you may want to run a marathon in New York or Paris.  To achieve this goal, you need to make an exercise schedule which will ensure your body and performance is at its peak for the day.
When you achieve your goal, you will be extremely happy.  However, you need to choose another goal to continue developing yourself and avoid being retired and bored.  It is important to have goals because they help you day after day to push yourself and to not give up.
8. House-Sitting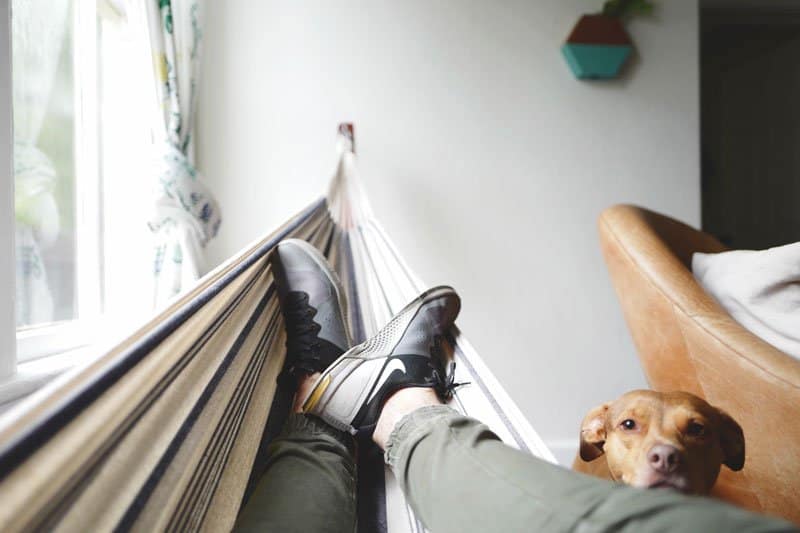 What is house-sitting?  House-sitting is when you spend your holiday in a stranger's house for free in exchange of taking care of a pet whilst the owner is away.
This is a particularly good way of making travel plans and saving a lot of money.  When you travel, there are two big expenses.  First the transport and then the accommodation.  With house sitting, you will instantly remove the price of the accommodation.
The other big advantage is that you will be staying in a normal house.  You will be living like a local and will mix with the neighbours.  You will get to know the best places to visit and which activities to do in the local area.  You even may have the family car to explore further.  However, this will depend on the arrangement made between you and the family.
House-sitting also works the other way around.  If you have a pet, you can also use house-sitting to find someone to take care of it during your holiday.
How Can I Be Part of House-Sitting?
It is easy to become part of the house-sitting community.  You just need to register on the website and pay an annual fee.  As soon as you pay the fee, you can do as much house sitting as you want during the whole year.  For more information, visit the house-sitting website here.
9. Realise Your Dream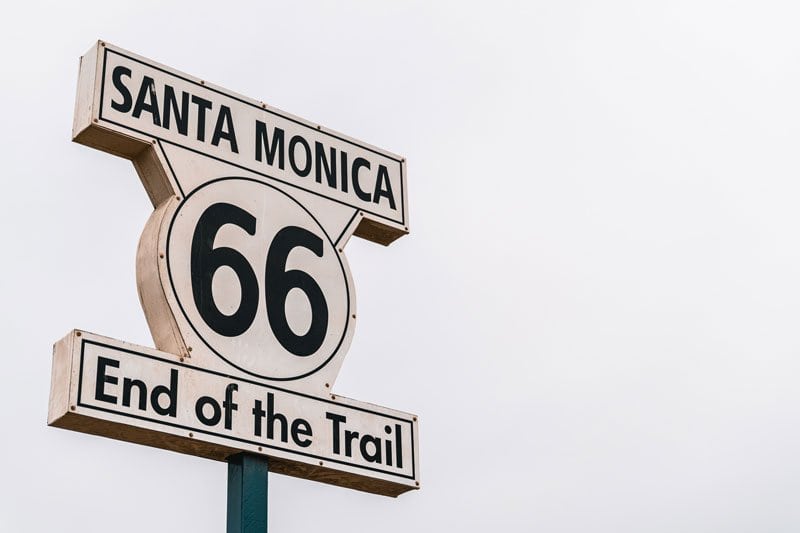 I am sure that before you retired, you had plenty of things you wanted to achieve and never had the time to do them.  Perhaps, you dreamed of driving on Route 66 or learning to be a better photographer with your camera?
So, why not to do it now you are retired?  You have no excuses to not do it now.  You have time and your children are grown up.  All you need to do is take a decision and avoid being retired and bored!
Of course, as with everything in life, you need to have a plan.  I am not going to hike in the Himalayas without some preparation!  However, the preparation time is part of the adventure.  It is important to be prepared mentally and physically for your next experience.
10. Part Time Work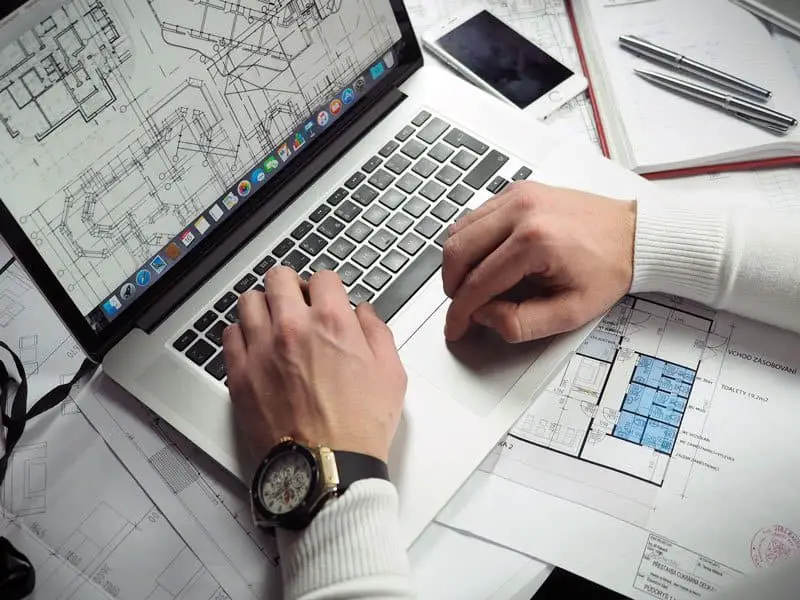 There are two categories of retired people wanting to do part time work.  The first category is retired people who want an extra income without spending all their time at work.  The other category is retired people who want to carry on with work to keep contact with others.
Whatever your reason for working, it is always good to have social contacts with others via part time work or something else.  The advantage to having a part time job is that you will be able to choose when you want to work.  This will leave you time to have a retirement hobby.
On top of that, part time work will give you the valuable opportunity of sharing your experiences with others.
11. Be More Sociable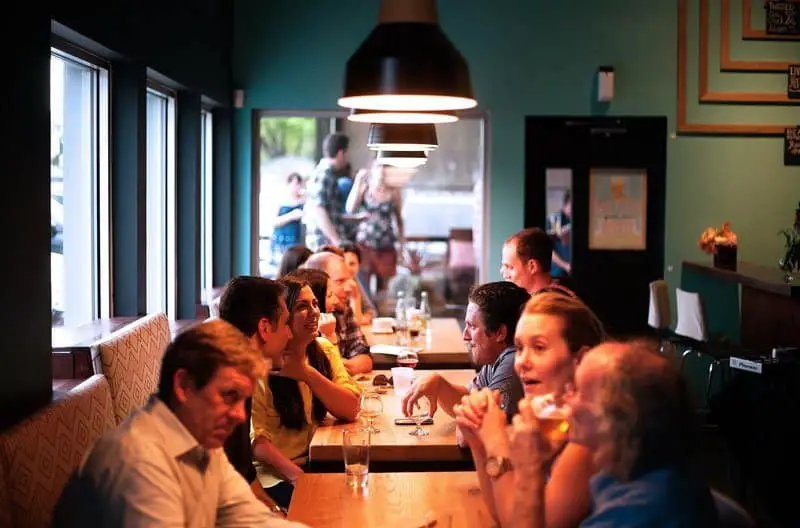 Being isolated is not particularly good for your mind and you can easily become retired and bored.  This depression stage can happen quicker than you think.  It is easy to fall into a lonely routine.  You can easily convince yourself that you need no-one to live happily and that you can entertain yourself.  However, avoiding social contact isn't what you need when you are retired.
To have a happy retirement life, it is essential to have a social life.  You do not need to be out every day or to be doing things every day.  However, you need an opportunity to share activities with others.
To do this, you can join a club and do an activity you enjoy with others.  By sharing an activity, you will create social contacts and expand your social network.
12. Help Others in Your Community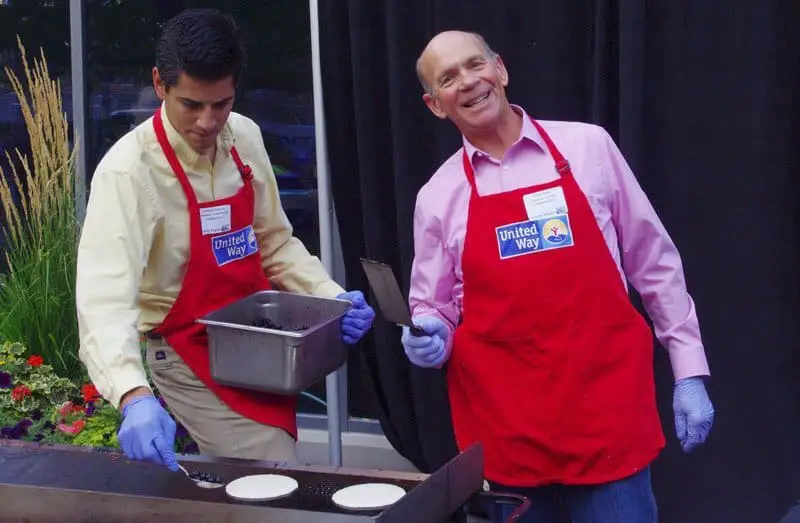 In every area, there are plenty of people who need help.  Some people need some help to shop and others just need some company.  You can take the initiative by yourself and help people you know, or you can become part of an organisation.
If you like a challenge, you could create your own organisation and recruit other volunteers to help you.  Alternatively, you could join an existing organisation.  This option will enable you to help without have any burden or worries.
If you do not know where to start, you can start your research with a list of associations in your local area.  For example, the Rotary Club.
13. Become a Car Boot Seller or Flea Market Expert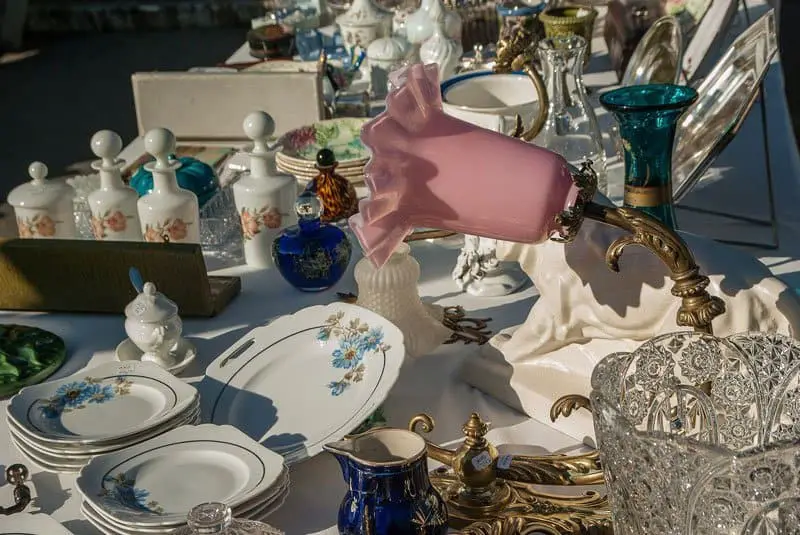 Buying and selling stuff can be remarkably interesting and keep your mind busy.  The second big advantage is that you can make extra money.
You will need to develop your knowledge about buying and make sure you can sell objects back with a profit.  One good solution is to buy at markets and then try to sell them back nationally on eBay.
Another thing you can do is to gather unwanted goods from your family and friends and do a car boot sale.  With the profits, you can treat your family and friends to a meal at a restaurant or a day out.  It is a win-win situation.  You had a great time selling and, afterwards, you enjoyed being with your family and friends.
14. Writing a Book and Selling it on Amazon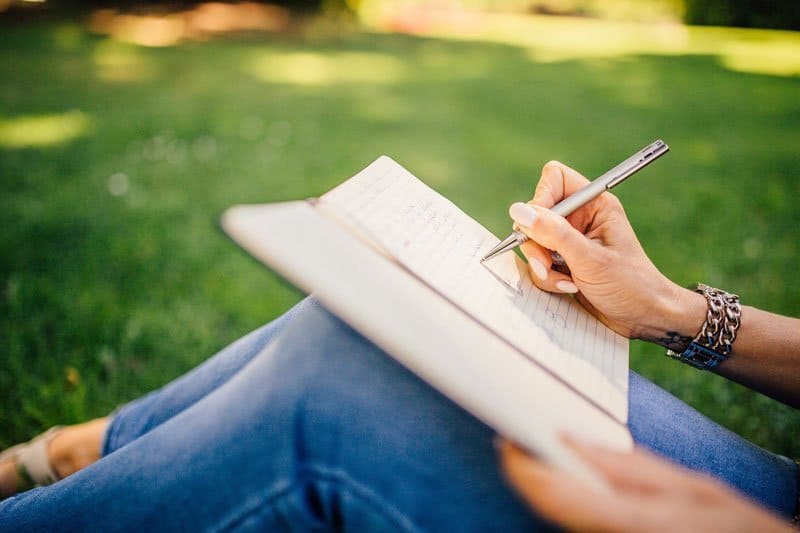 If you have writing skills, you could consider sharing them with the public.  However, writing a book can be demanding on your time.  You will need to research the subject you want to write about and then put all your ideas on paper.
Writing a book is a good activity if you like to learn things and use your imagination but it's a long process and may discourage some.  If this is the case, you could start to write a short story and then publish it on the web to see how people react.  If you receive good comments, you could progress to writing a longer book.
You never know, you could find your calling as a successful author!
15. Call Old Friends and Isolated People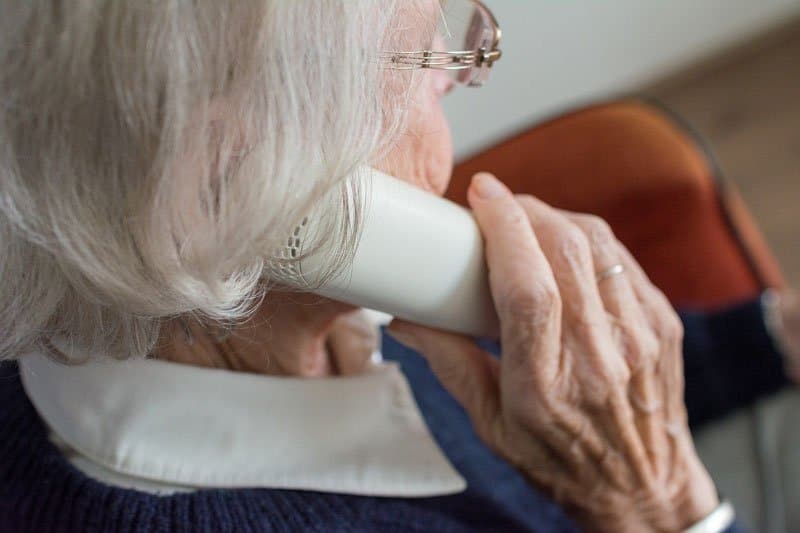 Being retired is the time to dust off your old address book.  Make a list of people you have lost contact with because of your busy life.  The first step is the most difficult one but contacting old friends can be beneficial for you and them.  You will have plenty to catch up on.
One of my oldest friends contacted me after 20 years.  I was surprised but happy at the same time.  I responded to him and now we are best friends and share everything.
You can also contact isolated people to check on them.  Find out if everything is OK and ask whether they need anything.  You can use your own contacts to do this or become part of an organisation which looks out for the oldest and more vulnerable members of our community.
16. Relocate Somewhere Else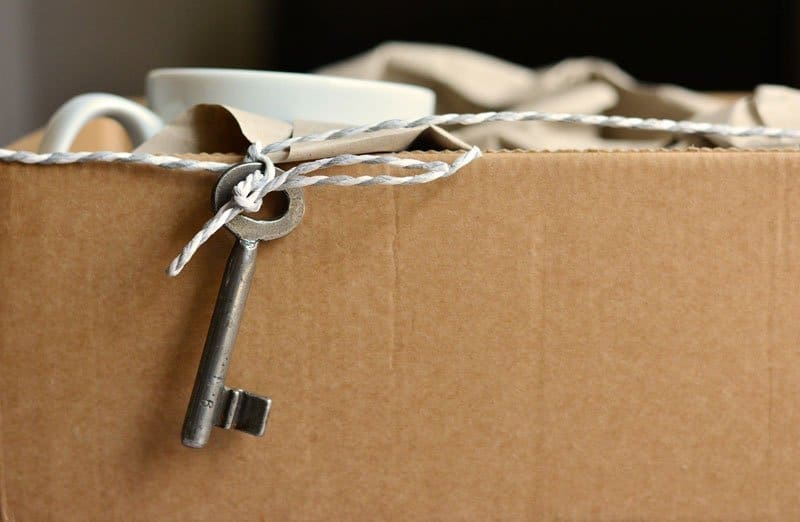 Relocation is perhaps one of the most challenging things to do in retirement.  However, you may be surprised by the number of people doing this each year.  You can relocate to another area or to another country.  However, you will need to prepare well!
We have decided to sell our house in a few years and to travel around the world for one year to see where we might want to live.  We also have close friends who have recently moved to France and they are incredibly happy now.  It is a long process and you need to do all the paperwork to be able to have free medical care in France.
17. Attend TV or Radio Shows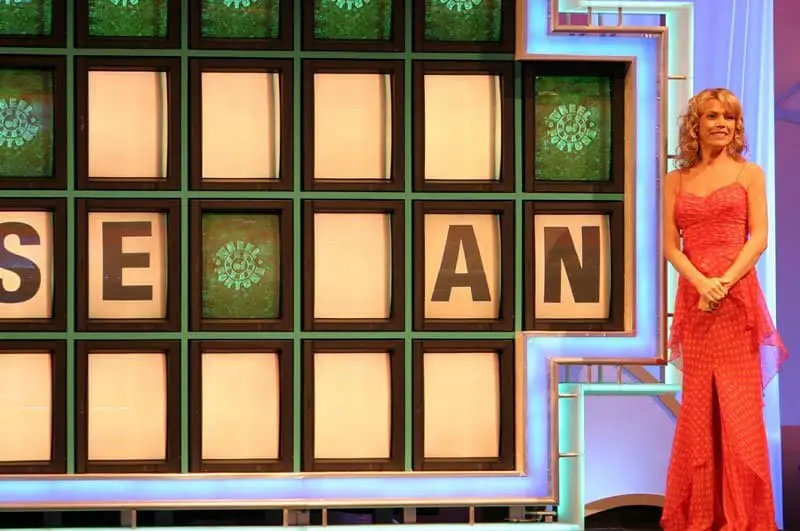 If you love TV and radio shows, did you know you can be part of the audience?  It is interesting to see how the show is recorded.
All TV and Radio shows look for audiences.  To be part of the audience, you just need to register with them.  Now you are free during the week, it will be easier to take part.  You can combine a visit to a TV show with a visit to another part of your country.
For example, you can be a member of the following audiences:
The Late Late Show with James Corden CBS.  Check the calendar here.
For BBC TV and Radio Shows you can check the BBC website here.
18. Help your Family by Babysitting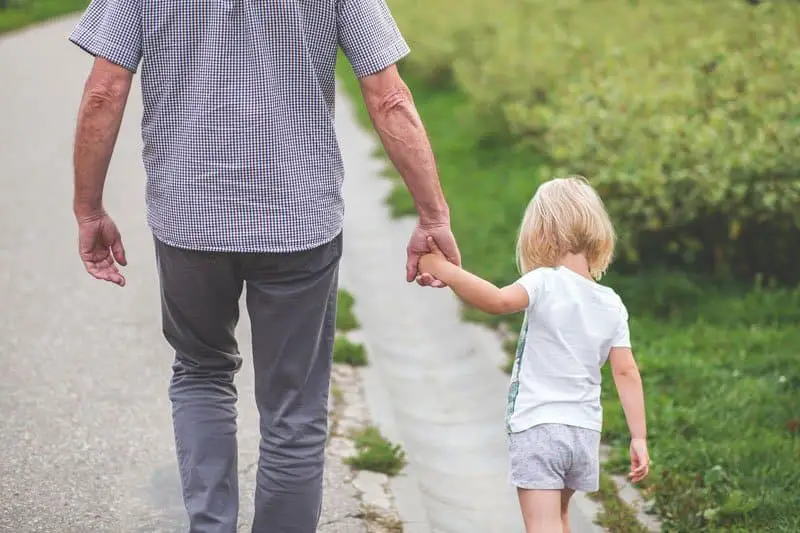 As you know very well, it is difficult for your children to find the best balance between work and childcare.  They want to spend time with their children but need to go to work.  It is often difficult for them to find a good place to leave their children.
You can help them by taking care of the children whilst they are working.  I am not recommending that you do this full time but for a few days each week.  Full time will create too many constraints for you.  You need to think about you first.  However, a few days is a good compromise.  You will enjoy spending time with your Grandchildren, and you will be helping your child.
19. Create a Retirement Bucket List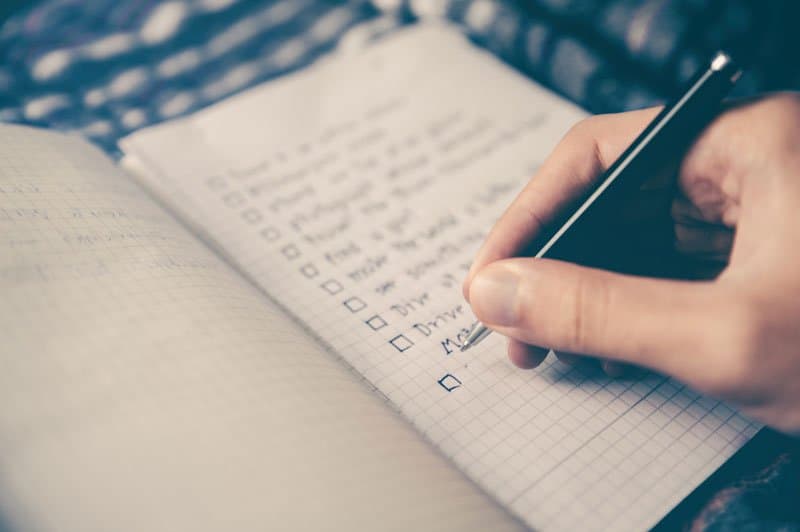 A bucket list is an efficient method of listing activities you want to do in order to avoid being retired and bored.  There are plenty of different things you can add to your retirement bucket list.
If you do not know where to start, you can read our article about Best Bucket List Ideas for Retirement.  We organised retirement bucket list ideas by theme: Travellers, Museum Enthusiasts, Worldwide Events, Adventure, Self-Improvement, Spirituality, Social, Friends & Fun, Volunteering and Food & Drinks.
20. Revisit Past Memories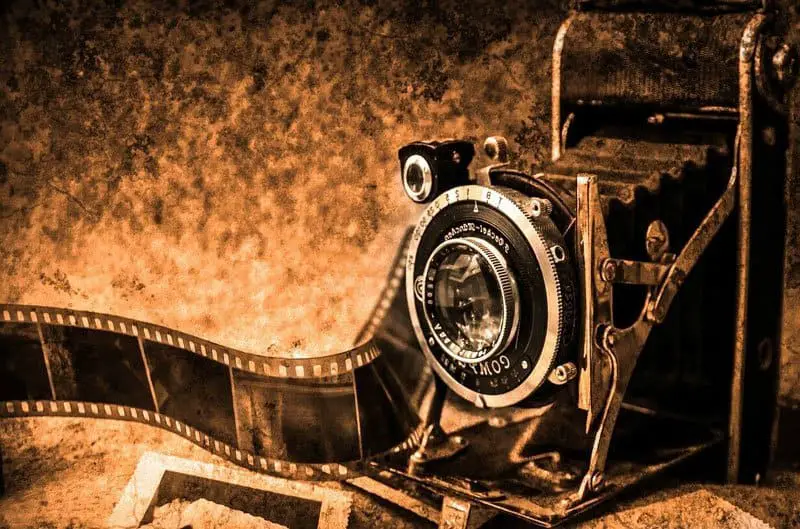 I am sure you have plenty of old photographs or films of your family.  Retirement is the perfect time to organise them and to give them a second life.  You can re-photograph or scan your old pictures into your PC and use software to clean them up.
When you have completed one event or a period of time, you can create photo album of the old photographs.  We use this company and are always happy with the results.
You can do the same with your old films.  Try to put them together to tell one story.  For example, you can take all your archives to show how your life was at this time to your Grandchildren or to a local History group.
21. Organise Local Outings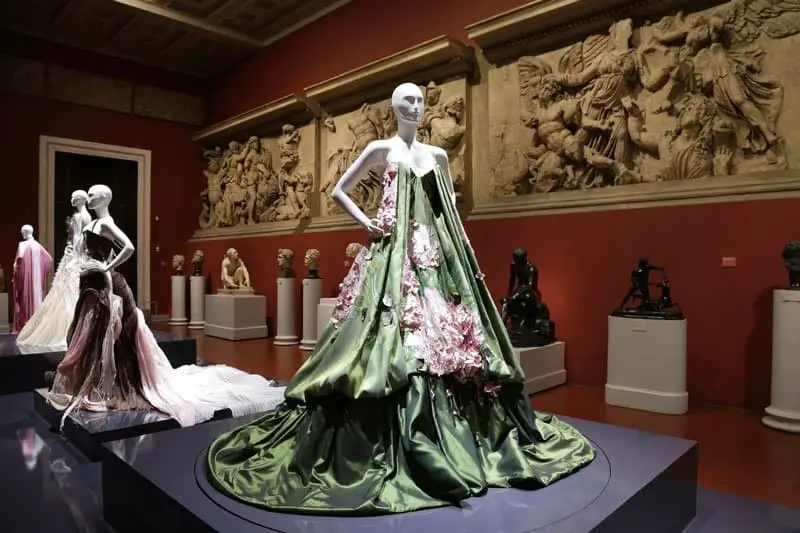 Planning to go on a local outing will give you the opportunity to discover things you may not be usually interested in and it will force you to go out of your house.  You will also extend your range of interests and you may find something new. 
It is important to try things before deciding whether they are good for you or not. This is true of everything: new retirement hobbies, new styles of music or new styles of food.
Use our Website to Find New Friends and Create a Group Near You
This website is here to help you to enjoy your retirement life and it is a good place to share activities, worries or knowledge.  Every piece of advice or experience shared can be beneficial to others so please share your ideas in the comments section below.
Don't forget to add your location so that other users in your area can reply which will help extend your social network.
Please don't hesitate to use our comments section below to share experiences.  If you want to be part of our community, you can also register with our list of users to receive the latest news and best offers.