Finding the right retirement hobbies for men is particularly important if you want to have a successful retirement life.  After the joy of being retired, you need to find the best retirement hobbies for men, otherwise you will run the risk of being bored in your life.
Men love new challenges and I do too.  My challenge today is to help you find the ideal hobby for men.  We need to set goals in our life.  These help us to progress and, more importantly, they will help you to be happily retired.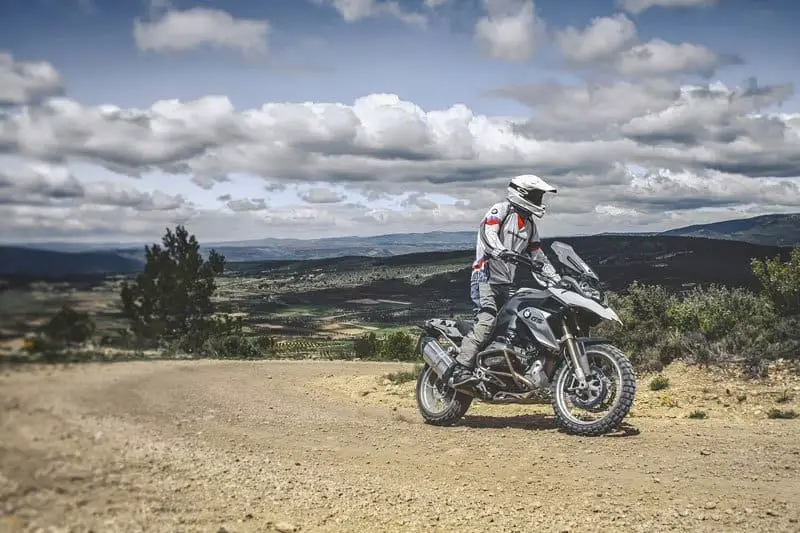 The worst thing and, perhaps the most pointless, is to be retired and to stop dreaming.  You work all your life and now what?  I want to reassure you by telling you that being retired is not the same now as it was 20 years' ago.  Now retired people have plenty of things to try and these things can be challenging too.
To help you to make the best choice of retirement hobbies for men, I have organised a list of hobbies for men. This list is divided into categories.
Click on the category to jump to the section you want to read:
Indoor Retirement Hobbies for Men to Do at Home
This category is for activities which can be done inside.
1. Playing Video Games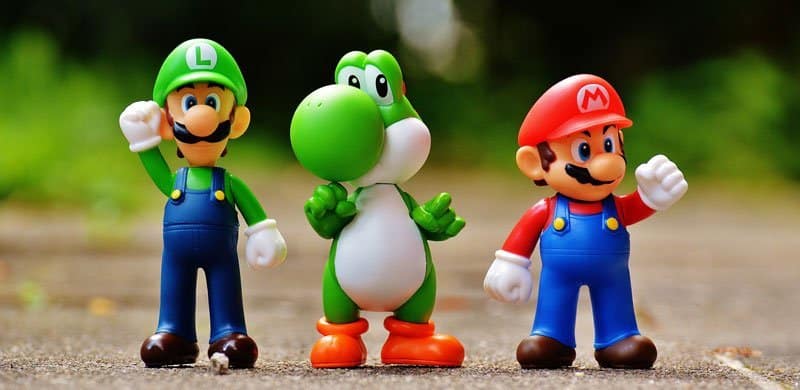 Playing video games is good to keep your brain alert.  When playing video games, you improve your coordination skills.  It is a good way to escape your routine and to explore fantasy worlds.
There are different video games you can try, like first person shooting games (eg. Call of Duty) or MMORP (Massive Multiplayer Online Role-Playing games). You can play alone or with your team and build connections with others.
2. Build a Man Cave

All men want to have a man cave.  The secret place where you can go and find a relaxing and peaceful environment.  You could transform your garage into a man cave.  Alternatively you can use a spare room and add a with sofa, mini fridge for beer and some entertainment like a pool table or a gaming station.
Related Articles:
3. Genealogy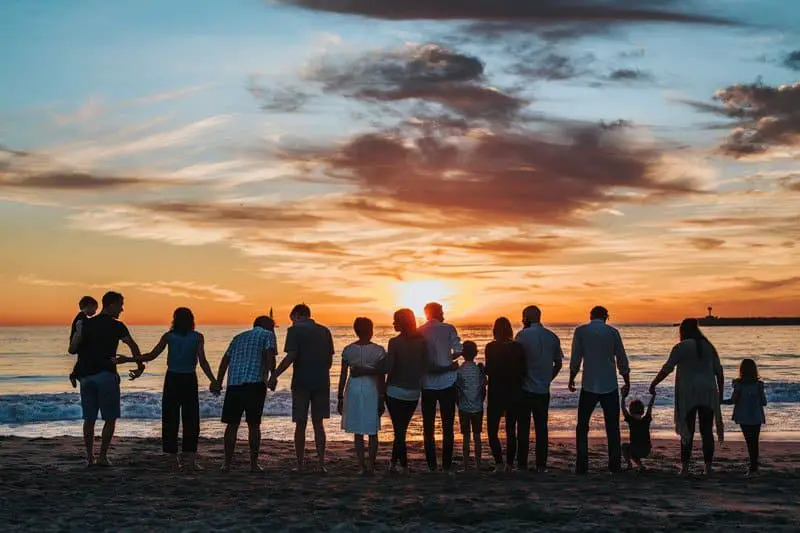 Finding out where your family came from is fascinating.  You may find you are a descendent of a famous person.  When I did mine, I found my family has an emblem.
4. Brewing Beer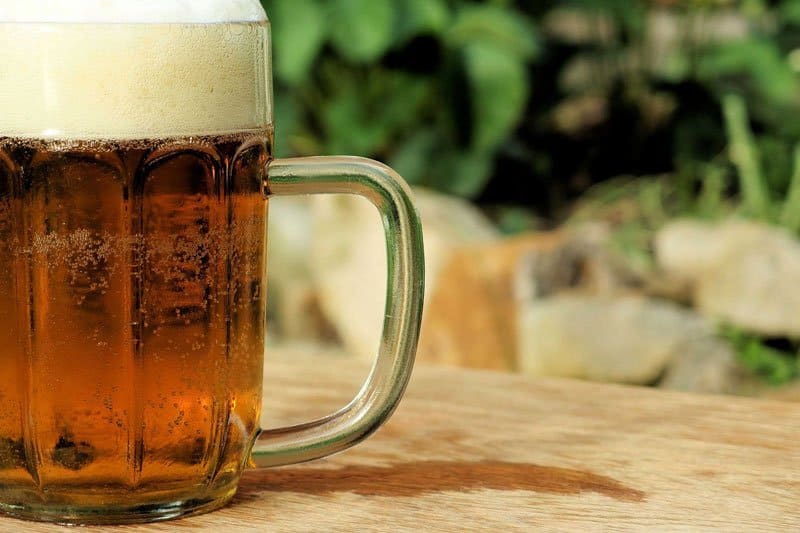 We all love a good beer, but why buy it when you can make it?  To make your own beer, you need to learn the recipe and find out how to do it.  You can exchange information with different groups.
5. Coffee Making Expert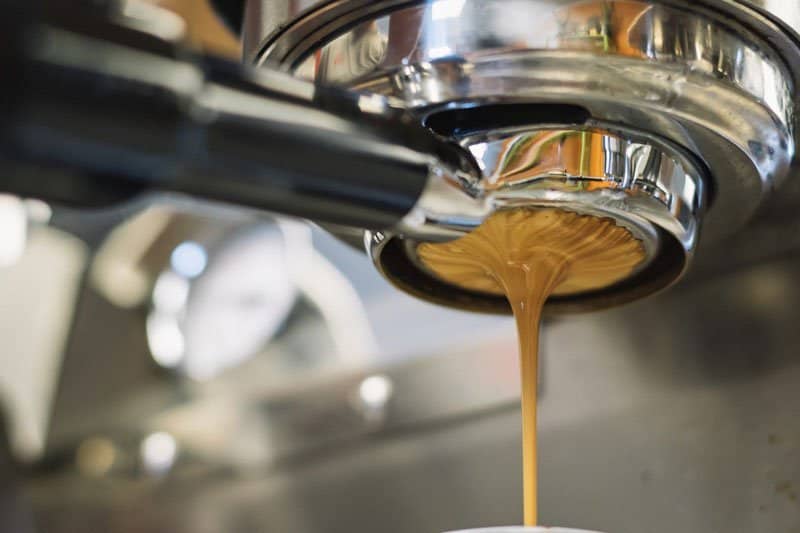 If you are a coffee lover like me, you may want to improve your coffee skills.  To succeed in making a good coffee, you need to start at the beginning.  By this, I mean that you need to start with roasting your own coffee beans.  There is a lot to learn to achieve the perfect Expresso!
Retirement Hobbies For Men Video
6. Vinyl Nostalgic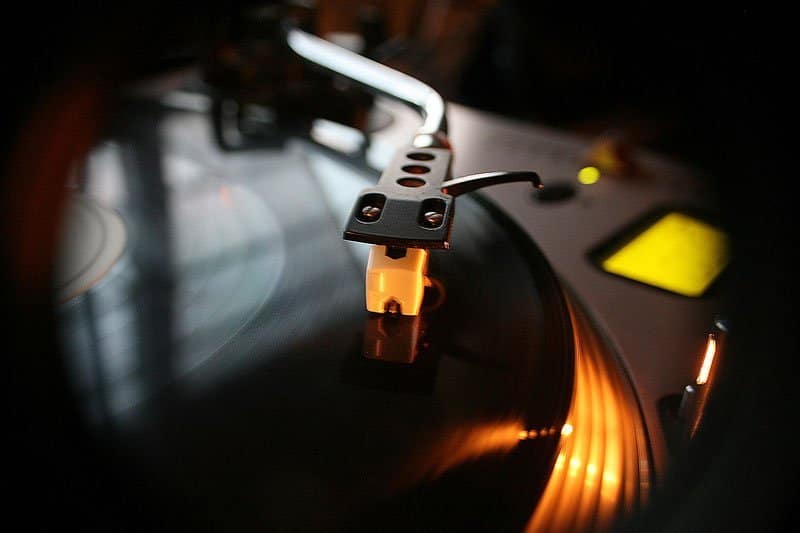 If you are more than 50, you know what a Vinyl is.  You may be nostalgic about this time when you needed to take care of your vinyl.  Spoil yourself first with a good vinyl turntable and a high-tech audio amplifier.  The key to success in enjoying this retirement hobby for men is to have the right basic kit to listen your favourite records.
7. Board Games
Board games can bring a lot of joy to the whole family.  You can play alone or with family and friends.  The list of good board games is almost infinite.  Have you tried Ticket to Ride or Carcassonne?
8. Collecting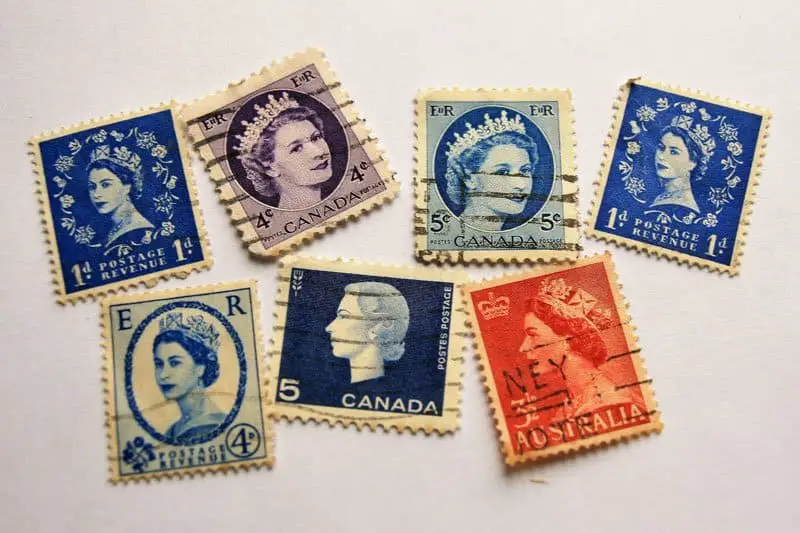 Collecting things can be very satisfying when you are searching for a missing piece in your collection. You can be part of a club or even participate in exchanging or buying new stuff.
9. Cooking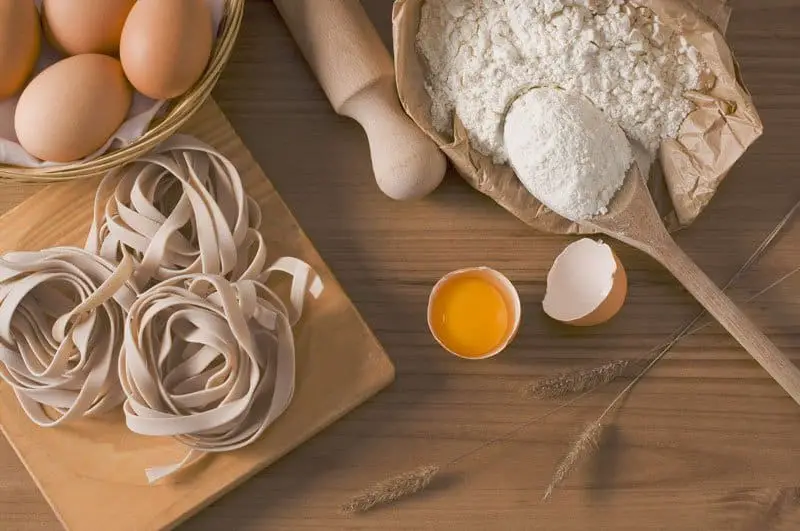 Cooking is more than a hobby, it is considered as an art.  You don't need to be an expert to enjoy cooking.  You can enjoy cooking whatever your level.
Cooking as a retirement hobby will bring joy to you and to your family.  It is always nice to share food with others.  When you are confident, you can organise dinner with friends.
You need to start by learning the basic cooking techniques.  Afterwards, you can use them to create or revamp existing recipes.  I love to open my fridge and to create something different with the ingredients inside.
10. Reading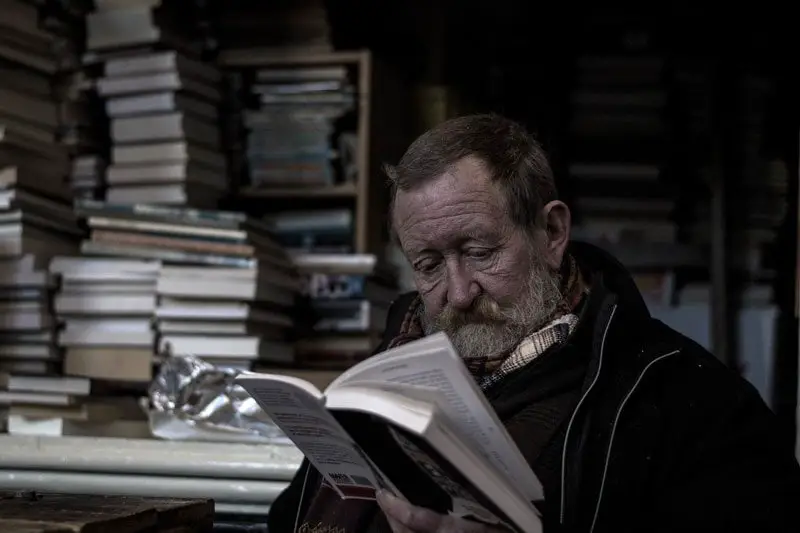 I always loved to read.  For me, reading is about learning something or exploring a new experience. But reading can take you to another world.  You will follow your character in their adventure and travel with them.
Reading can also be a shared experience.  Being part of a Book Club is ideal because you will discover different genres of books.  You will be asked to read some books you may never have chosen.  You may find you like them.  If so, your mind will be opened to another reading world.
11. Classic Car Restoration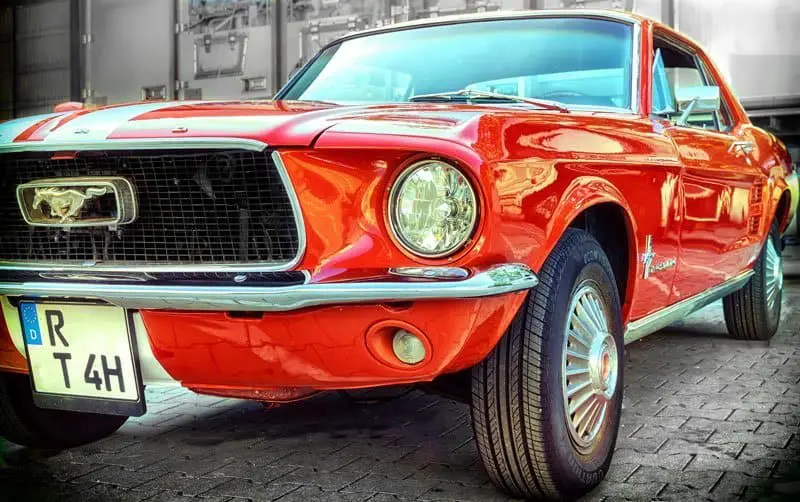 This retirement hobby is extremely rewarding.  You start with almost a piece of metal and finish with a masterpiece.
To start with, you need to buy a car that is not too rare.  Otherwise, it will be difficult to find spares and you may never finish your project.  Start with something easy and try to make a project plan with deadlines.  This will help you to stay motivated and you will get satisfaction when you reach each deadline.
12. Investing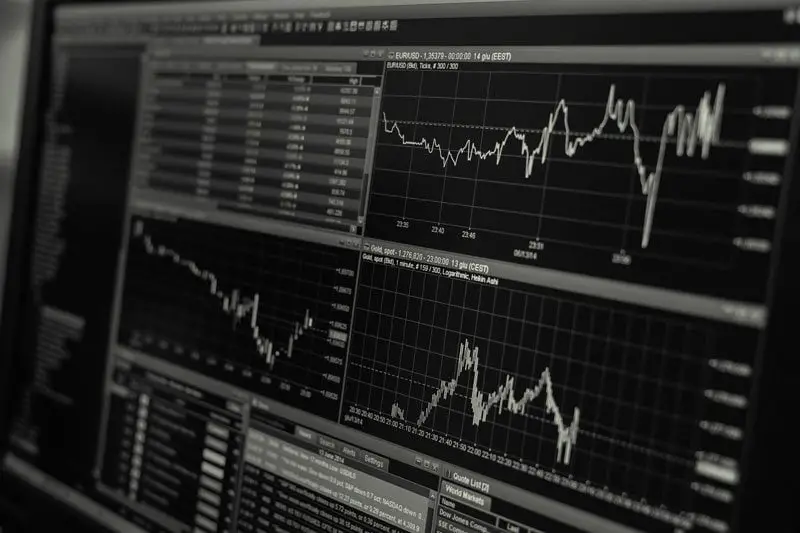 Making your money work for you is ideal, but you need to be careful.  You can lose money very quickly.  If it is something you understand well, then it is a particularly good retirement hobby to make money.  Investing is not gambling.  It is the opposite. You need to have a strategy and knowledge to succeed.
If you know nothing about investments, you need to take a course first to learn about this financial environment.  This retirement hobby needs a strong knowledge of finance.  My advice is to never invest money if you need this money to live.  You need to invest money you are ready to lose!
13. Computer Programming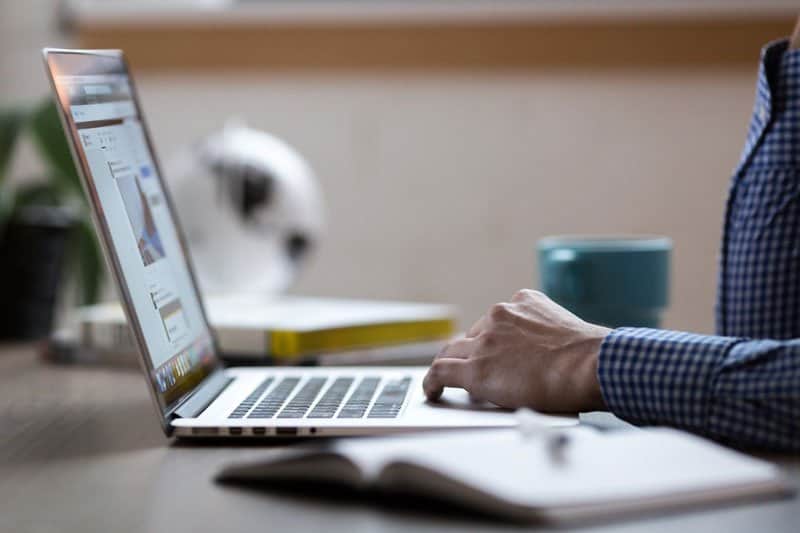 Learning computer code is not as complicated as it seems.  You need to choose one computer language and learn it.  Start small coding projects first to have rapid success.  For example, my first code was a pixel going from one side of the screen to the other and I was incredibly pleased with that.
There is plenty of information available on the internet to help you to start coding.
14. Plumbing Expert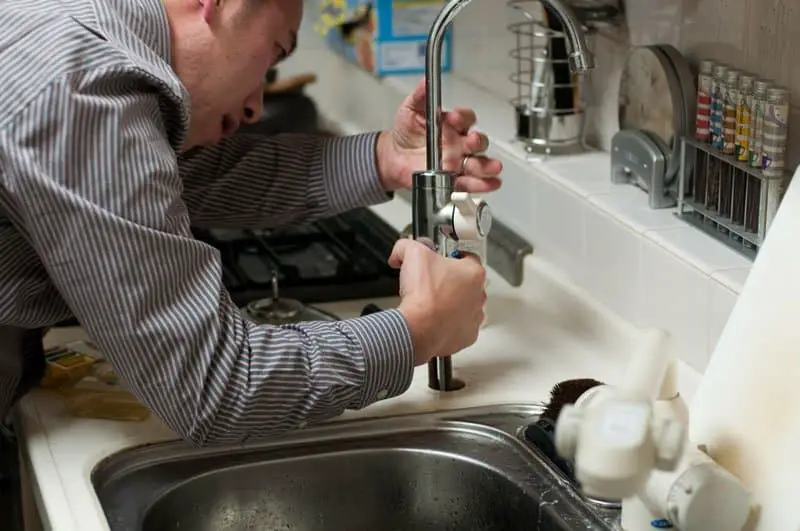 If you are skilled with your hands, you could learn how to become a plumber.  We always need a plumber.  You can help your community with plumbing problems.  You can teach yourself how to fix water issues but do not forget you need to be certified if you want to work with gas.
15. Organise Social Events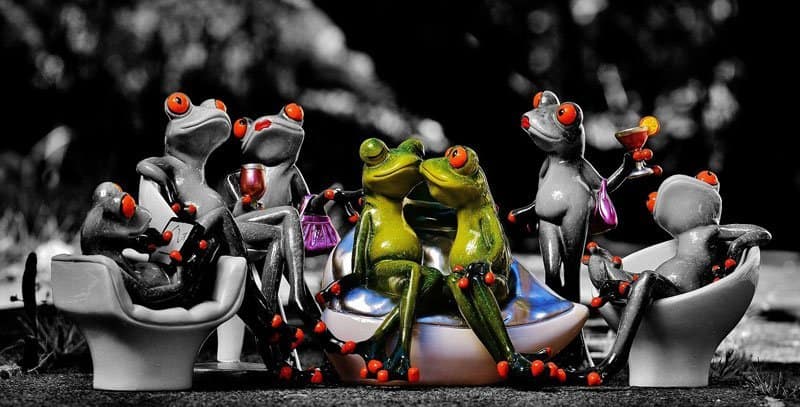 Having a social life when you are retired is important if you want to enjoy your retirement life.  You need to keep contact with others to be able to share experiences.  By creating social events, you will help retired people to keep contact with each other and this will benefit you a lot as well.
You can plan walks around your area or organise group excursions to visit a castle or a beautiful park.
16. Playing Musical Instrument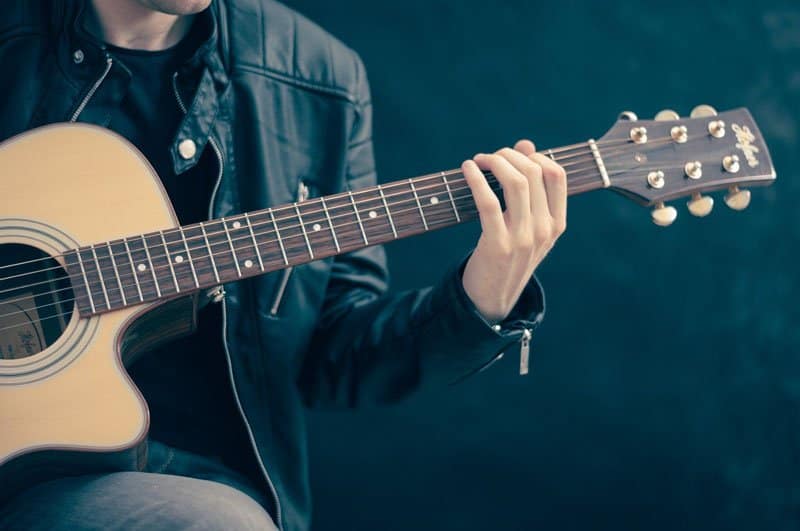 I think we all wanted to learn to play something at one time in our life.  Personally, I tried to learn how to play the guitar.  Playing an instrument is excellent for your coordination skills and memory. You need to remember plenty of things when you are playing.
On top of that, you will be able to play for friends.  We all have an image of someone playing guitar next to the firepit.
17. Interior Decorating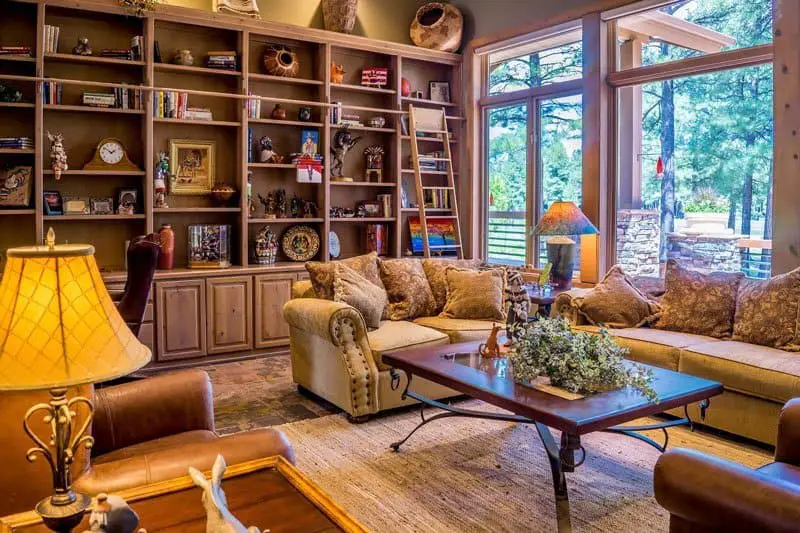 I am not going to lie to you but for this hobby you need to have some taste in decorating.  You can learn the basic techniques, but you need to have a natural flair about how to decorate.
You can start by re-designing the interior of your own home.  If you receive positive feedback, then you can ask your friends if they need help.
18. Engine Repairs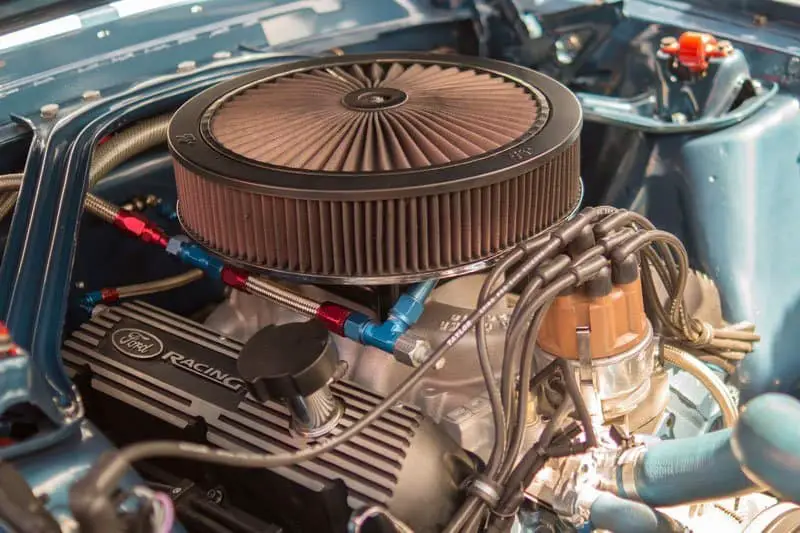 Men like to repair things, in particular engines. Taking something that doesn't work and bringing it back to life is incredibly rewarding.  If you have the skills to do this, you can help a lot of people to repair or maintain engines.  You can even make money with this hobby.
19. Dancing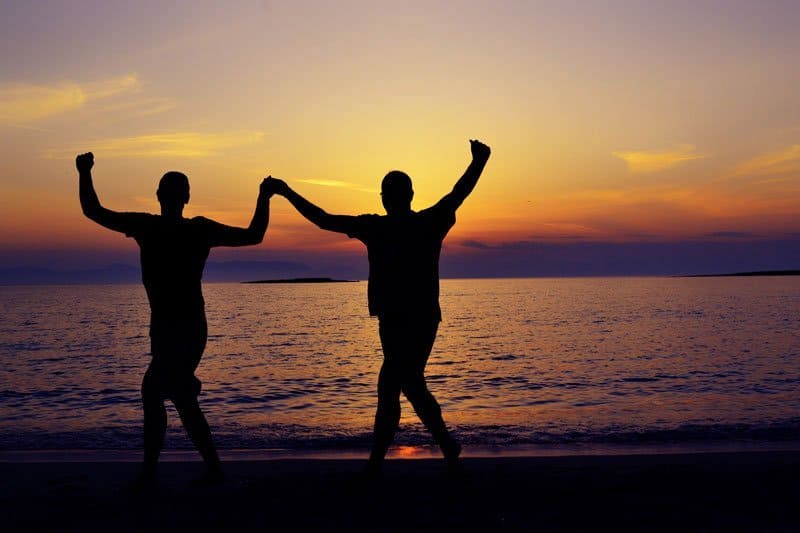 Dancing is a perfect hobby to make contact with other people.  It requires you to socialise with others.  Dancing is perfect to improve memory and coordination skills.  Find the type of dance you are interested in and go to a class to learn it.  You will meet people who are sharing the same passion as you.
You do not need to be a good dancer to start with.  You can have fun with others even if you are a terrible dancer like me!
20. Drawing / Sketching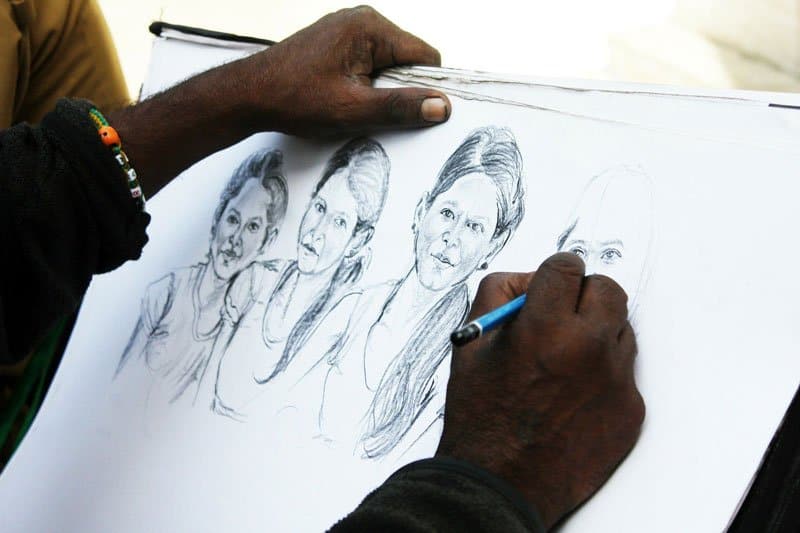 Being creative can bring a lot of health benefits and makes you aware of your environment.  A lot of people think they cannot draw without even trying.  It is the easiest graphic art to start with.  You can very quickly learn techniques to avoid you making basic mistakes.
As soon you understand the techniques, it will be easy to accomplish accurate drawings.  Some of you will be more confident about drawing buildings with geometric lines, others will prefer landscapes or still-life.
21. Playing Chess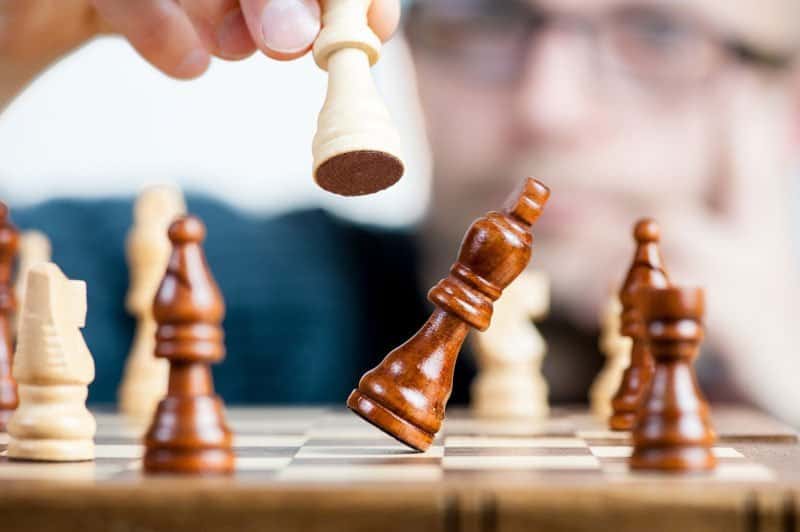 Chess is a tactical game where you need to defend your King without forgetting to try and put your opponent in checkmate.  Most people haven't tried Chess because they think this game is too complicated.  However, the rules are simple. 
The only thing to learn at the beginning is how the Chess pieces can move on the board.  Afterwards, it is just putting in place a strategy to defeat your opponent.  To improve your game, you can learn opening techniques and other subtleties of the game.
Don't forget that this is a game and needs to bring you pleasure even if you are losing.  A good place to start is to play against a computer to learn the mechanics of this game.
22. Model Railways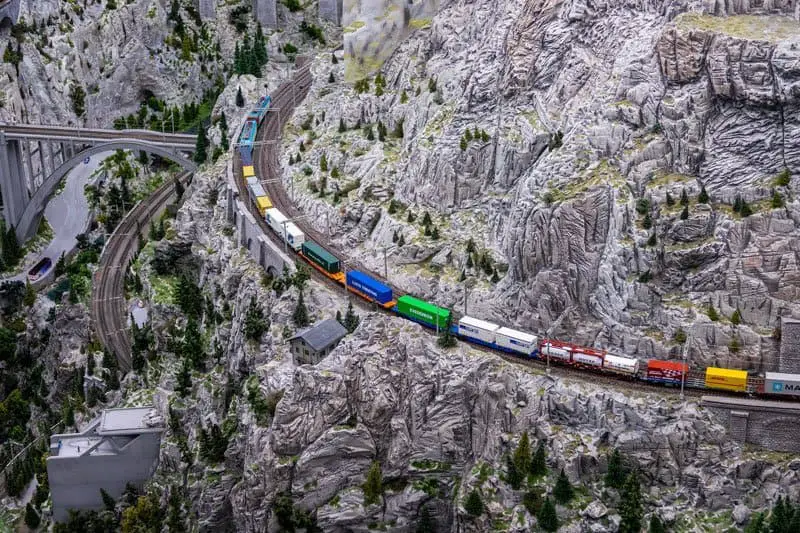 I am fairly sure that we all a model railway at some point in our lives.  Men love to build and create things.  With a model railway, you can create your ideal rail network.  Perhaps it is now the perfect time to upgrade and create a big rail network with all the components needed.
Creating a model railway needs some planning and preparation.  Start with a good idea. Do you want to recreate a mountain rail network or a city rail network? After, you need to design it on a piece of paper and then allocate a place in your house where you can install it.
23. Wine Tasting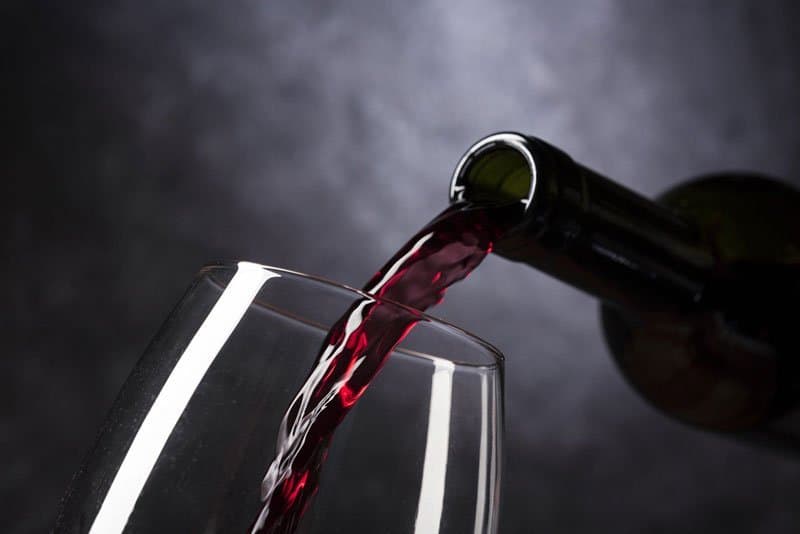 We all love wine, especially me. As a French native, I had the chance to grow up in an area of vineyards.  I love to have a glass of good wine from time to time but I am far from being a wine connoisseur.  To improve, you need to learn about the different types of wine and their unique characteristics.
Some of my friends can identify the wine just by seeing and tasting it.  You do not need to be at this level to have some expertise.  Participate in wine tastings in your area, try to remember the flavours and learn the wine terminology.
Wine tasting can also be done socially with friends.  You can serve a secret wine and you and your friends can discuss it.  Next time, go to your friend's house and taste another wine.
24. Magic Tricks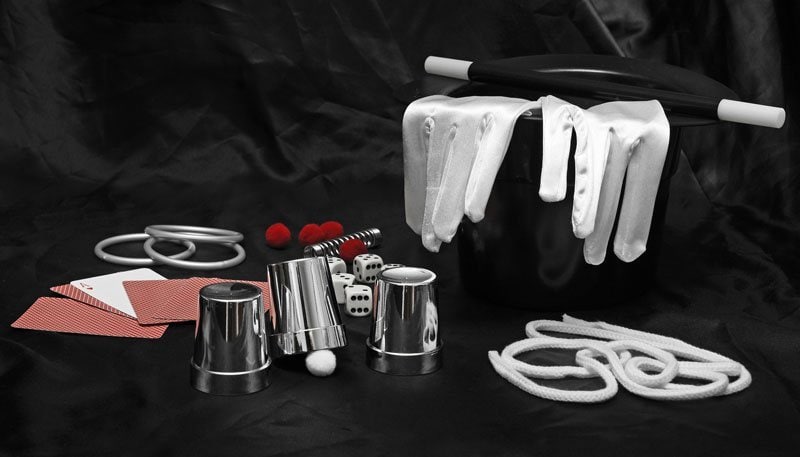 Since we were little, we were all fascinated by magic tricks.  How do they do it?  I am always curious and speechless.  This is the power of a good magic trick.  Nowadays with internet, it is extremely easy to learn fabulous magic tricks to impress your audience.
You can perform your new magic trick and enjoy seeing your friends wonder how you did it.  As a good magician, never explain your secrets.  Make sure you perform the trick successfully, otherwise you will be not appreciated, and your friends will easily guess how you do it.
25. HAM Radio Operation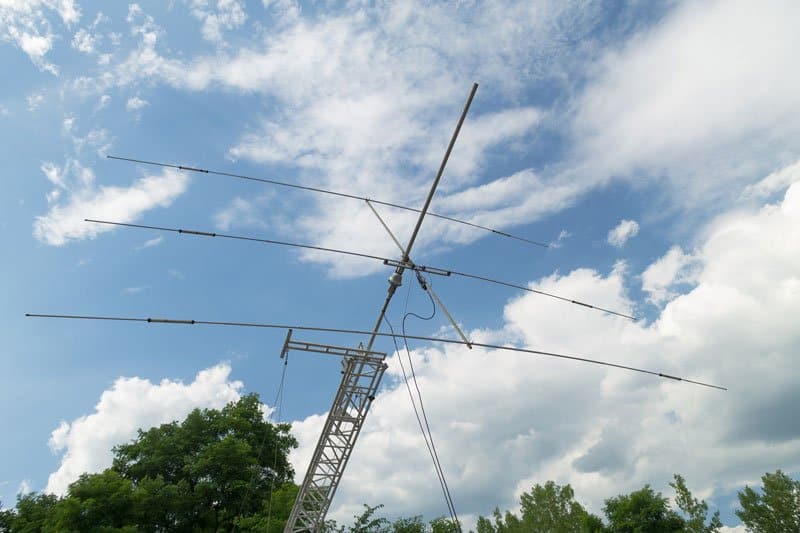 Radio and communication always played a key part during the war.  There is a keen community of amateur radio enthusiasts around the world.  You can communicate with someone far away from you.  The beauty of this retirement hobby for men is that you never know who is going to reply to you.  You make connections with people who want to speak live.
Of course, with the internet you can speak without difficulty to people around the world.  However, the big difference is that you need to know the person or have their contact details first and this limits the possibilities.  There are no such limitations for amateur radio enthusiasts.
This hobby is perfect to make contact for just one night or forever.  You can communicate with someone about anything and find some common ground.
To be able to start you need a licence but, don't worry, this is quite easy to get it.  You just need to learn some theory beforehand.
26. Model Building
Men like to build all kinds of things.  Model building is when you make replica objects.  You can build cars, tanks, planes, ships or buildings.
Usually when you are building, you also learn all the details about the object concerned.  This tank was powerful but not quick or this plane was part of the Second World War and had played an important role.
27. Fish Tank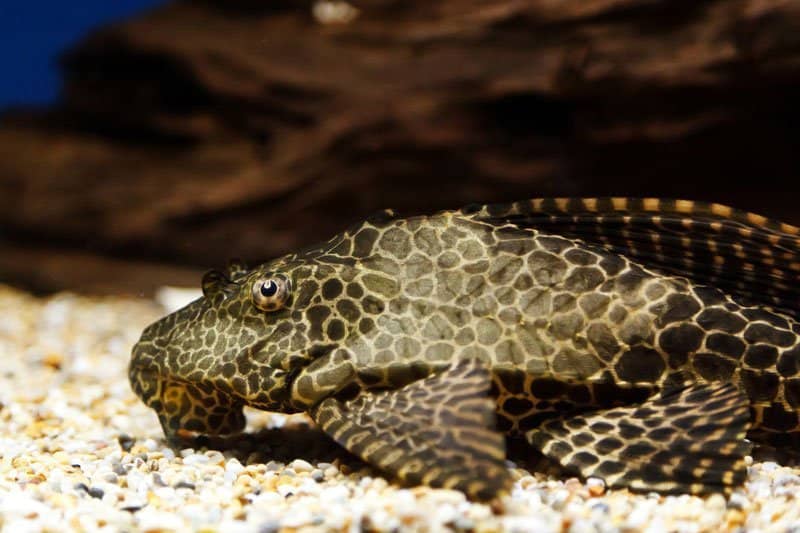 If you like aquatics, creating the best habitat for your fish is your goal.  If you succeed, you may be rewarded with baby fish.  However, this retirement hobby is more complicated than putting water in a tank.   You need to make a plan and learn all the processes involved in creating the ideal water environment with the correct PH and temperature before you introduce fish.
A fish tank in a house is beautiful and everyone will be interested in it, even your cat!  Fish tanks need weekly maintenance to be able to keep the fish habitat perfect for them.  It is a demanding retirement hobby and, like all hobbies with animals, you cannot leave the fish for a long period of time.
28. Pool / Snooker / Billiards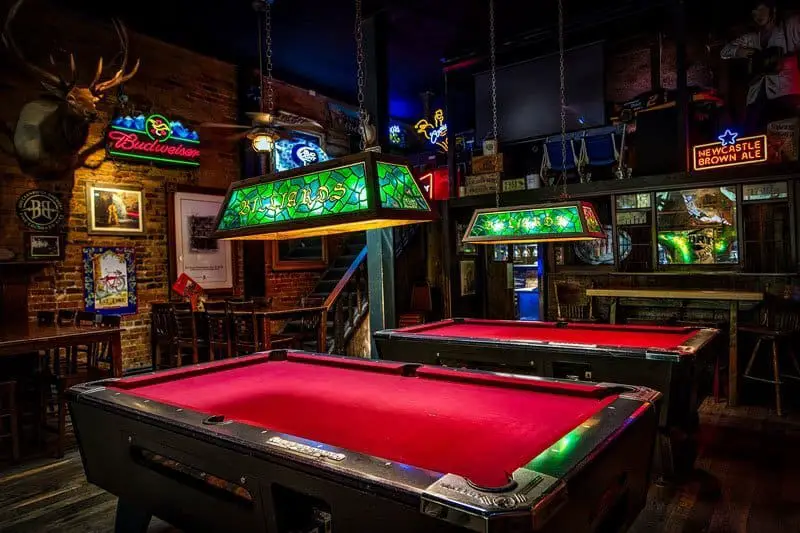 I am not a good player, but I love these games.  I enjoy playing them and I have fun.  If you want to improve your game, you can go to a club and learn with others.  You may even be able to buy a pool table to train yourself at home.
29. Garage Upgrade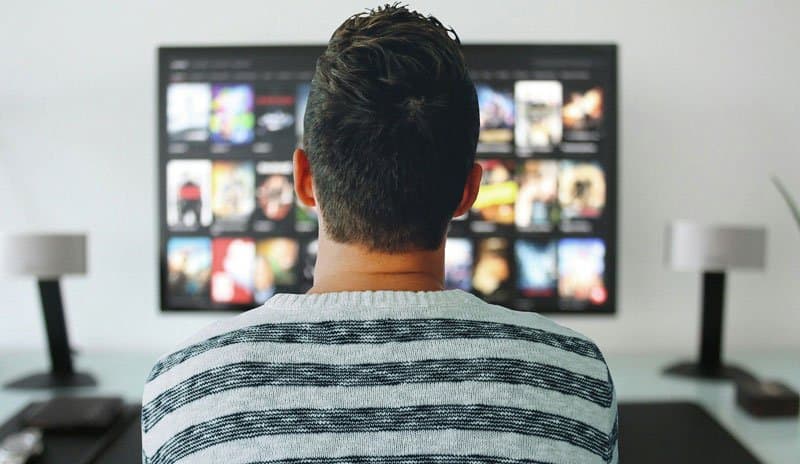 Most people have a garage but do not use it for the car.  It's more likely to be used for storage purposes.  If you want to make the most of your garage, you can arrange it.  You could create your man cave with bar, TV, sofa, pinball and video games.  Alternatively, you could create a cinema room with surround sound, big screen and individual recliner seats.
The idea is to create something new and use this messy storage place for something you will enjoy.
30. Podcasts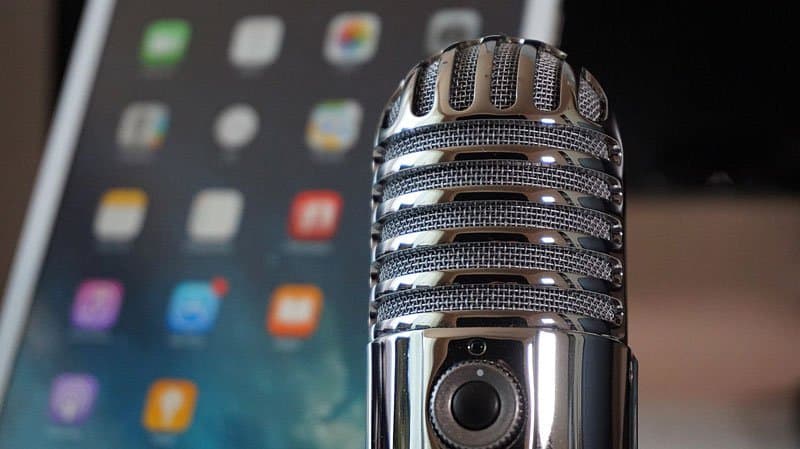 Creating a podcast can be beneficial for others.  You can teach them things, or you can tell story.  This is a good way of sharing your knowledge of one subject with others.  You will be listened by plenty of people around the world.  You can spread your ideas and build a community around this.
31. Blogging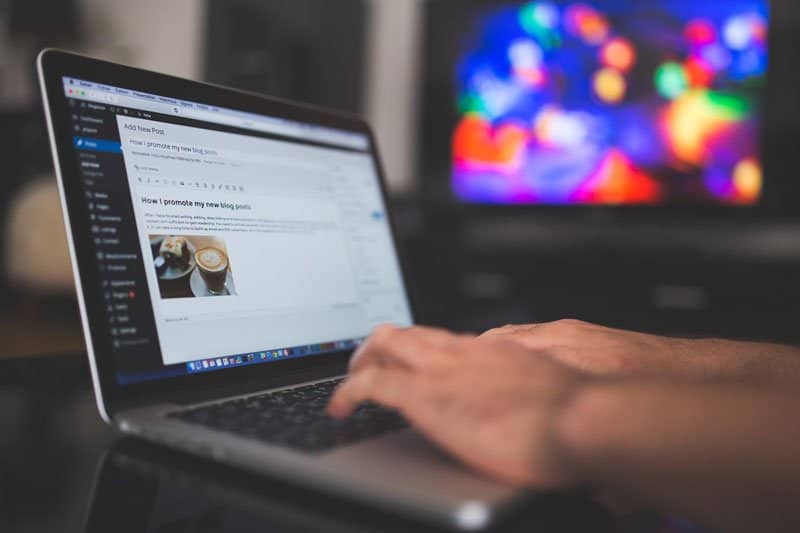 If you are more confident about writing than speaking, you can run a blog.  This is also a good way of sharing your ideas with other.  You can help people with a blog.  Most people now ask Google when they have a problem.  Most of the time, they get the information from a blogger and it could be you.
32. Ship in a Bottle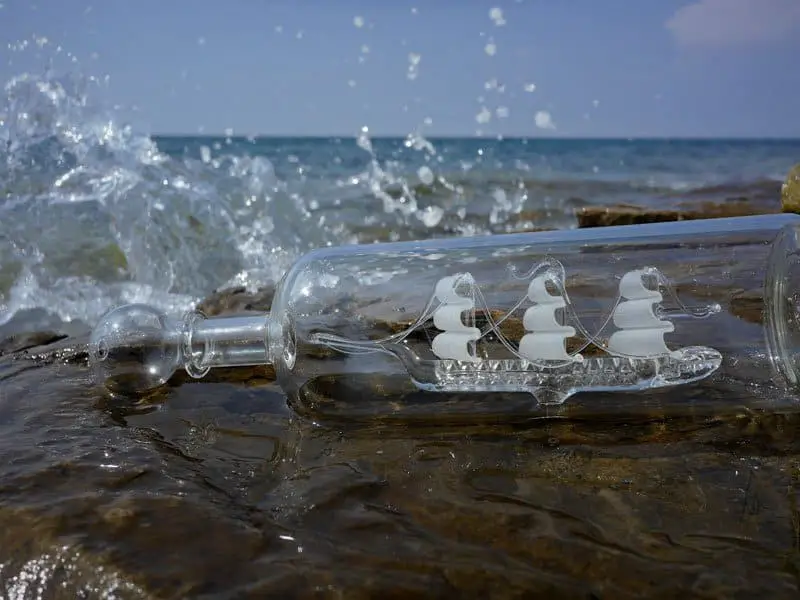 We all see ships inside bottles, but do you know how they do that?  Perhaps you want to learn this and make your first ship in a bottle.  Learn the technique and impress your friends with your skill.
Outdoor Retirement Hobbies for Men
This category is for all men who want to do something outside.
33. Fishing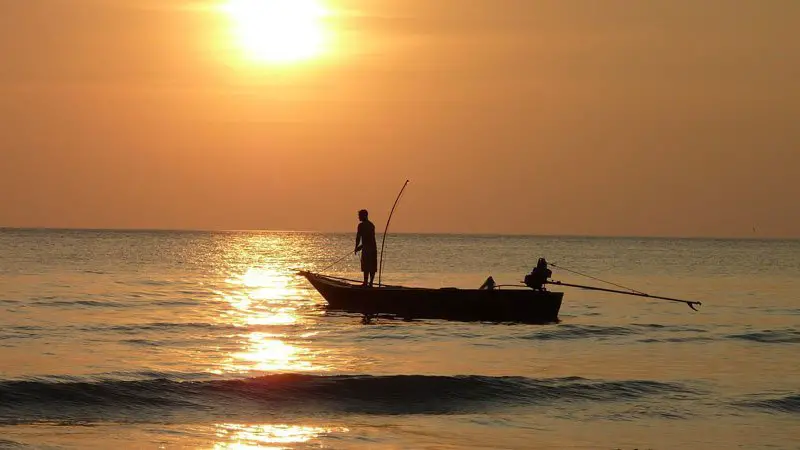 Fishing is perhaps the number one in outdoor activities.  Men love to fish.  I think it is in the genes of men.  They need to provide food.  Today, fishing is not for that purpose but rather to have a good time with friends or enjoy being outdoors in solitude.
You can enjoy fishing in rivers, lakes or the sea.  You need an authorisation or permit to fish in rivers or lakes, but you are able to fish in the sea.  These are two different types of fishing and there may be more depending on where you live.
34. Camping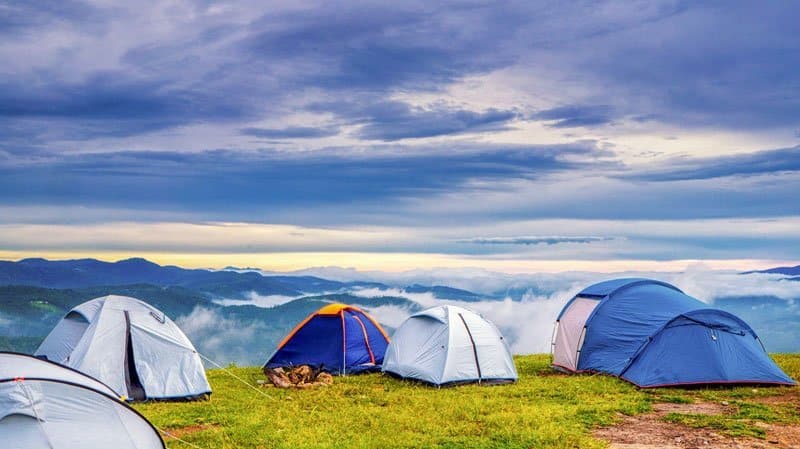 Spending a night outside might be challenging for some of you but being close to nature will bring you satisfaction.  You can camp everywhere in the world.  All countries have camping sites.  The main reason is that it's a cheap holiday.  You set up your tent and your cooking area inside or outside depending on the tent.
Camping is also very sociable.  It is an easy way to meet other people and share activities.  It is a perfect for a family or to bring your Grandchild with you.
35. Geocaching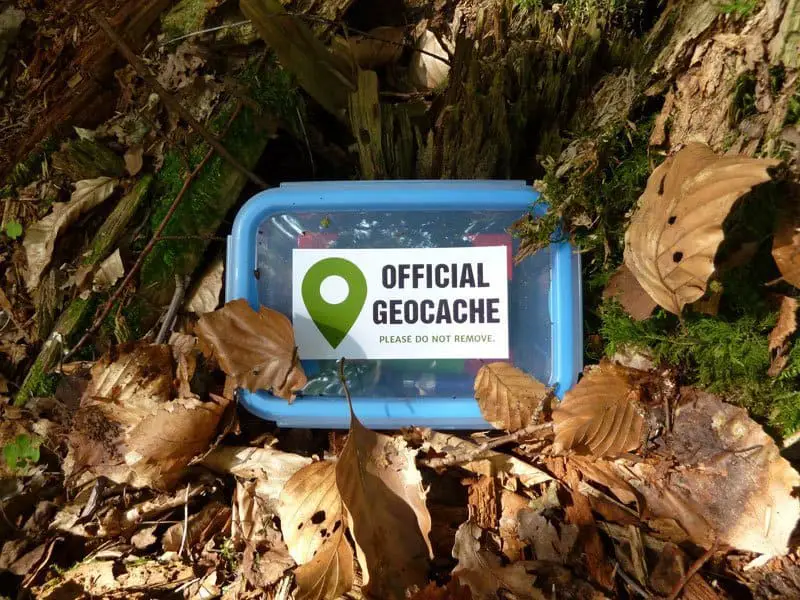 Hunting for a treasure is many people's dream.  You can now spend time outdoors hunting treasure boxes.  There are millions of geocaches to be found all over the world. To participate, download the app and start finding the hidden boxes.  More information about this retirement hobby and App details can be found here
36. Drones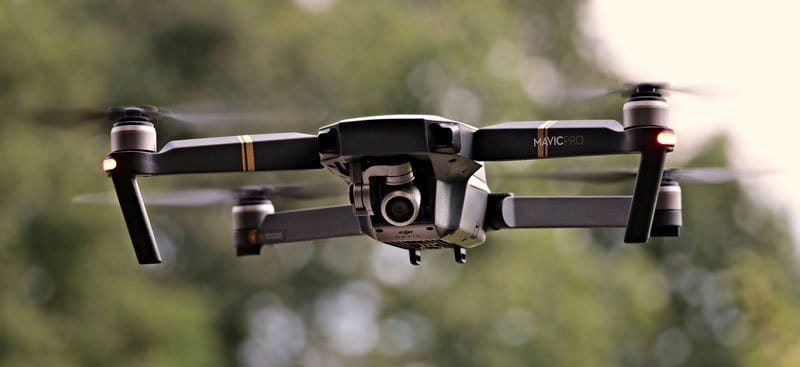 Drones are a relatively new trend.  This gadget is becoming more and more affordable and they have better performance.  There are different kinds of drones – racing drones and video drones.
The racing drones are the F1 of drones.  They are very quick and optimised for races.  You wear virtual reality goggles and you need to race your drone along an obstacle route as quick as you can.
The more common drone is designed for fun and creating aerial videos.
37. Photography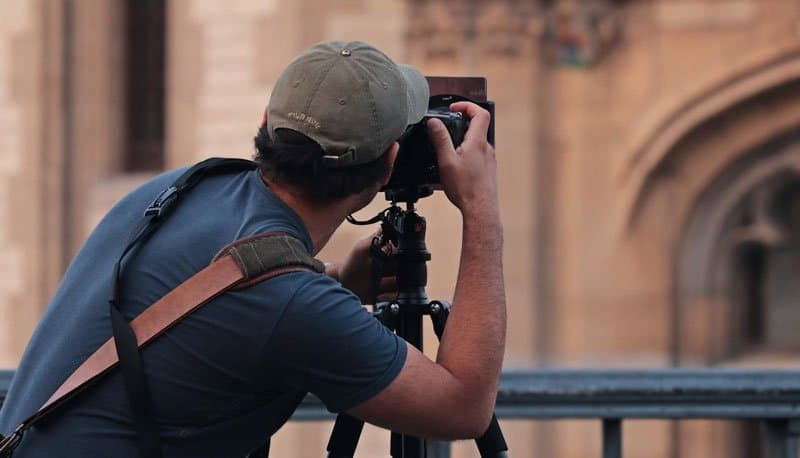 Becoming an expert in photography is a good hobby to make extra money in your retirement.  You can learn to create better photographs and sell your pictures.  There are different websites where you can sell your photos.  All you need to do is to register with them and upload your pictures.  My favourite platform is Alamy.  If you have a good eye, you could also do photographs for family and friends' weddings.
38. Gardening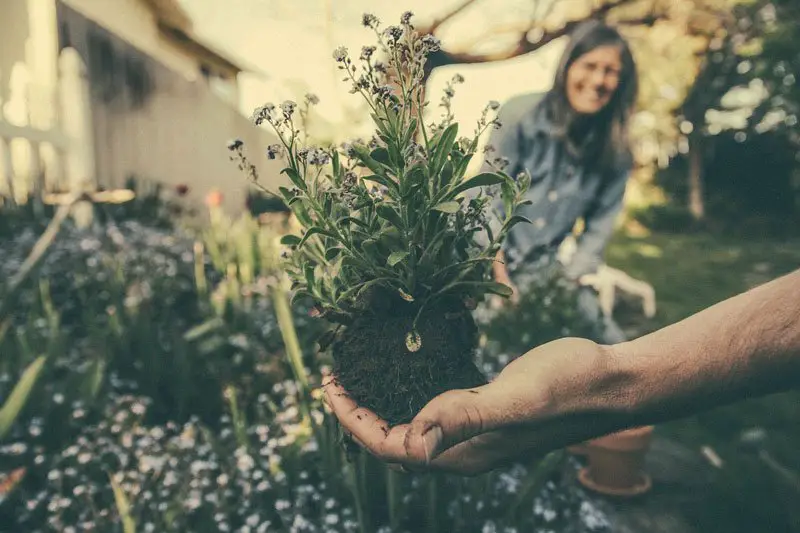 Creating your ideal garden is a good retirement hobby to express your creativity.  Working closely with nature gives immense satisfaction.  It is good to nurture little seeds and watch them grow.  These seeds will soon turn into a nice flower or strawberry.
Trying to grow plants or vegetable without using pesticides is challenging.  You need to learn how to grow your plants or vegetables in an organic way.
If you are creating a vegetable patch, you will be amazed by the taste of your vegetables and you will never buy them from supermarkets again.
39. Archaeology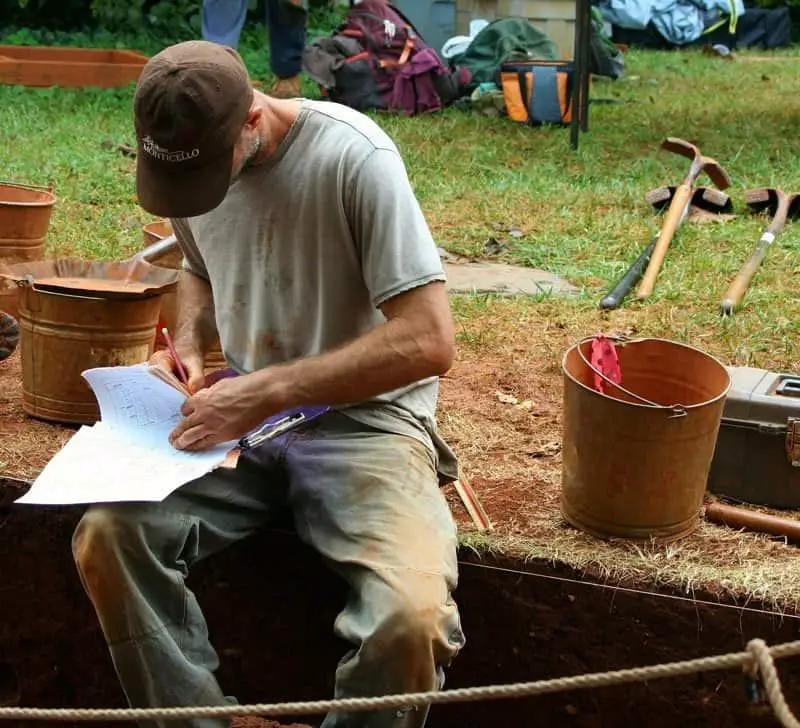 If you like history and like to be outside, then archaeology is for you.  Archaeologists are always looking for volunteers to help them.  You will be part of the discovery of an old civilisation and try to understand how they lived.
You do not need to travel far to find an archaeological site.  Sometimes they can be right in your town.  When builders dig, they often find archaeological finds and they need to allow archaeologists time to investigate the site.
40. Beekeeping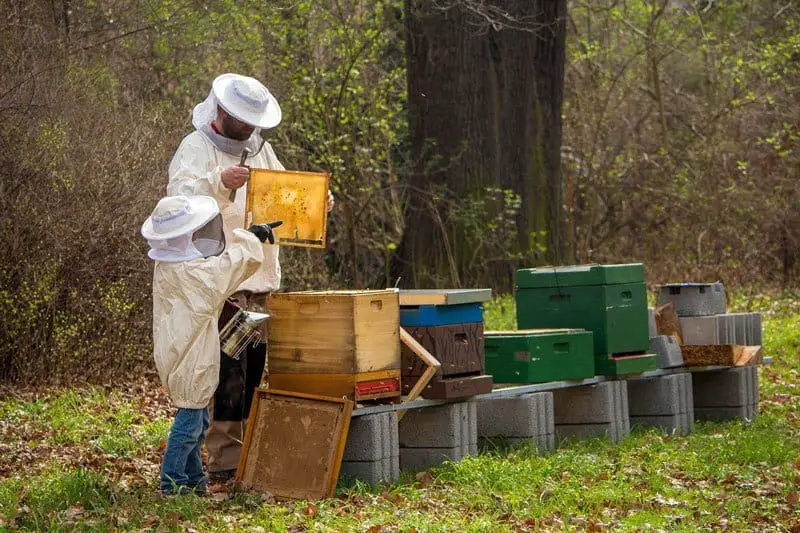 Today, bees are at risk in the world.  The bee is essential to pollinate plants.  If you have room in your back garden, you can build a hive and start beekeeping.  If you succeed, you will help bees to survive and you will be able to harvest honey.
41. Bird Watching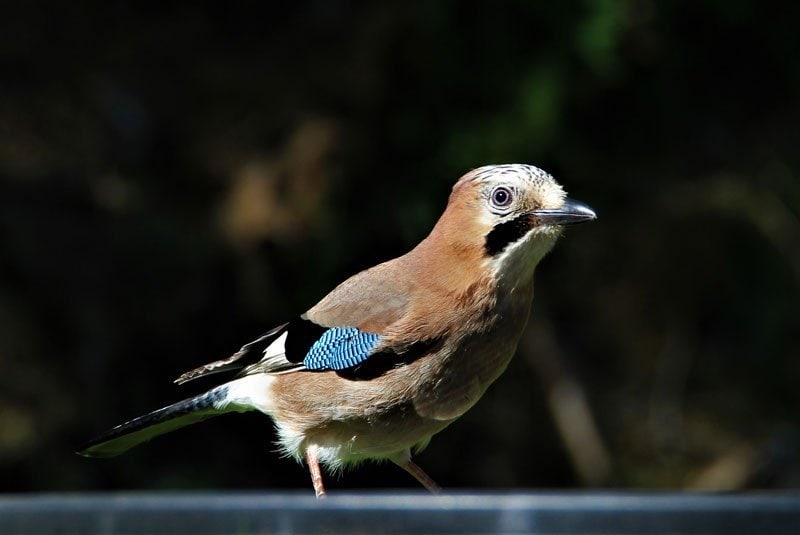 Seeing birds around the world and reporting on them is a brilliant hobby.  You serve your community by compiling a bird population inventory and you get satisfaction in seeing all the wildlife.  You can start bird watching in your local area.  All you need is a pair of binoculars to help you to recognise them.
Taking a photograph of new species of birds will help you identify them when you get back home.
42. Motorhome
You can invest time to arrange your motorhome at your need. You need to be comfortable in your motorhome to enjoy it. You can find the best itinerary with free stop over for a weekend or a long holiday.
There are apps to help you to find the best spots for overnight, try to avoid the camp to safe money and to find a remote place to enjoy the sunset.
43. Slacklining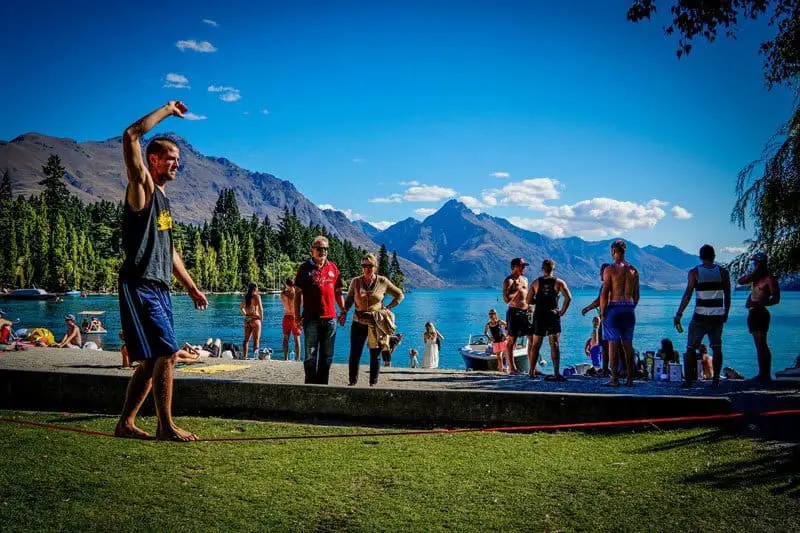 Slacklining will help you to find your balance by walking along a suspended flat webbing.  You can do this in your garden to start with.  This is not an easy skill and will help you with coordination.  As soon you are more confident, you can try to do some more difficult exercises.
You can do slackline yoga by doing yoga poses on the flat line.
44. Flea Markets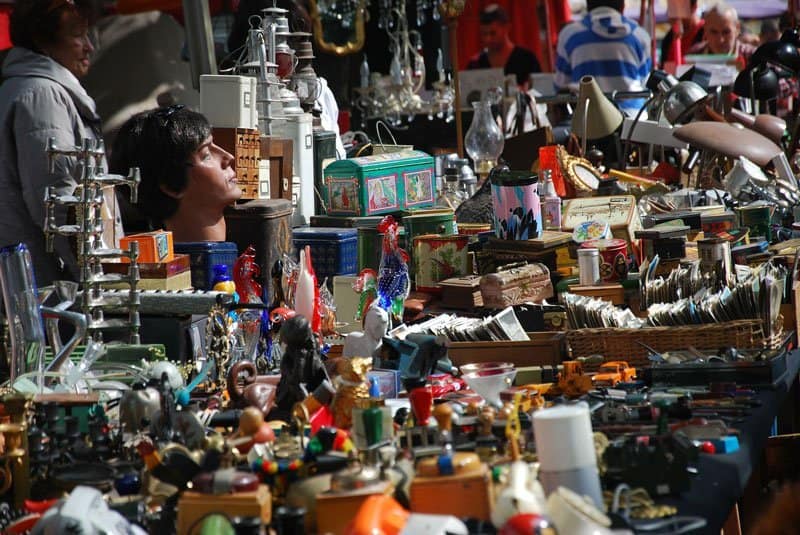 This is a good hobby if you like to spend time finding treasures.  You can become an expert and buy exceptional things for almost nothing and eventually make a profit on them.
There are plenty of Flea Markets where you can go.  My advice is to not buy things without knowing what you are going to do with them.  Otherwise, your garage will be full very quickly.
45. Canoeing / Kayaking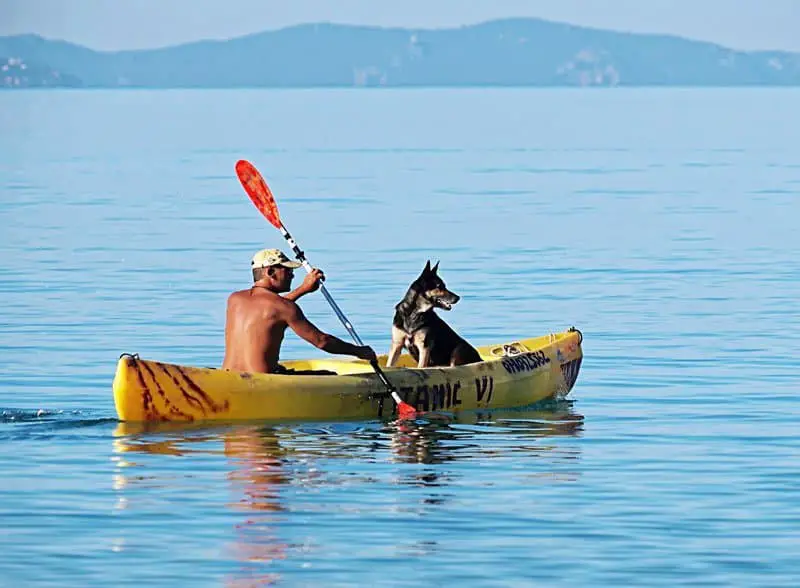 When you master the skill to steer the canoe, you will have a whole world at your fingertips.  You can canoe on tranquil lakes and explore them.  Canoeing gives you the freedom to be able to go where you want.  Some lakes are very wide, and you have a lot to explore. Take your time to discover nature around you.
The best thing about a canoe is that it is easy to transport to another lake to carry on exploring.  By doing canoeing you will also be benefiting from a sporting activity.
46. Motocycling
Riding a motorbike can give you freedom to enjoy the best roads in the world or in your area.  Find interesting places to go for a day or weekend or even organise a road trip.  Get in touch with a motorcycling club in your area to discover things as a group.
47. Road Trips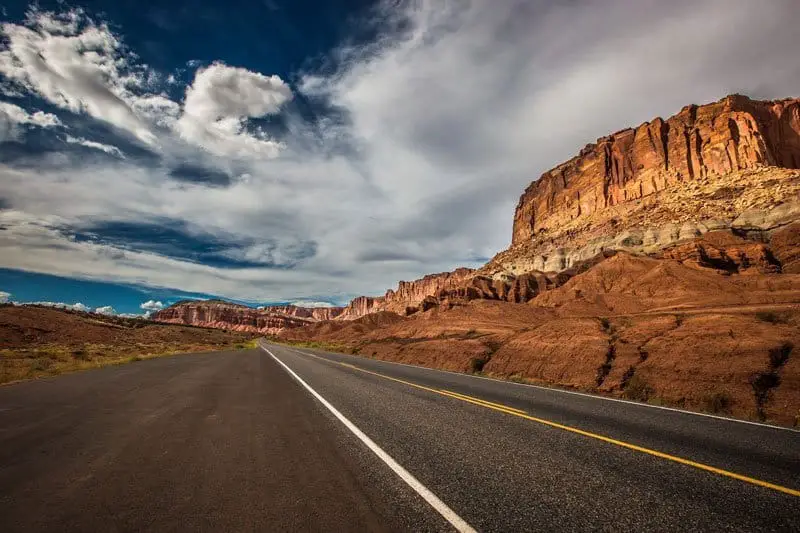 Planning a road trip for your next weekend or holiday can be extremely exciting.  You can plan a road trip to the most iconic roads in the world like Route 66 in the US.  This takes some planning if you have a limited time, but the best way is to travel at your leisure.  Like that, you can stay longer when you find a great place.
48. Metal Detecting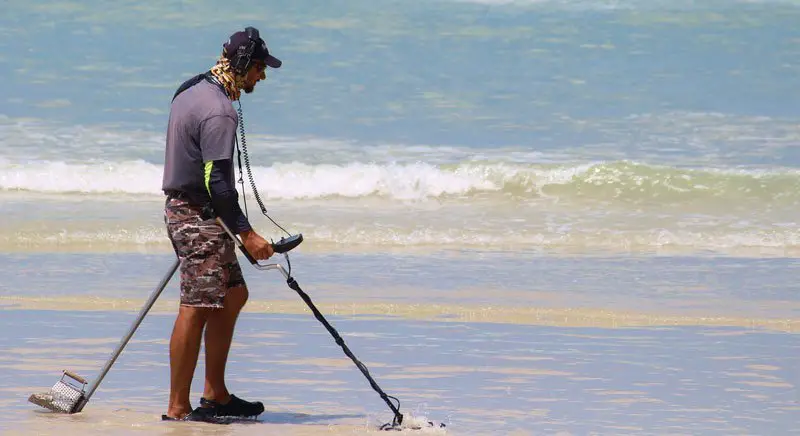 Who doesn't dream of finding hidden treasure?  Metal detecting involves researching the best place in your area to search.  By doing research, you will find where Roman roads were, and these are good places to do metal detecting.  Otherwise, you can search along the beach.  You never know what the sea can bring to you!
49. Barbecuing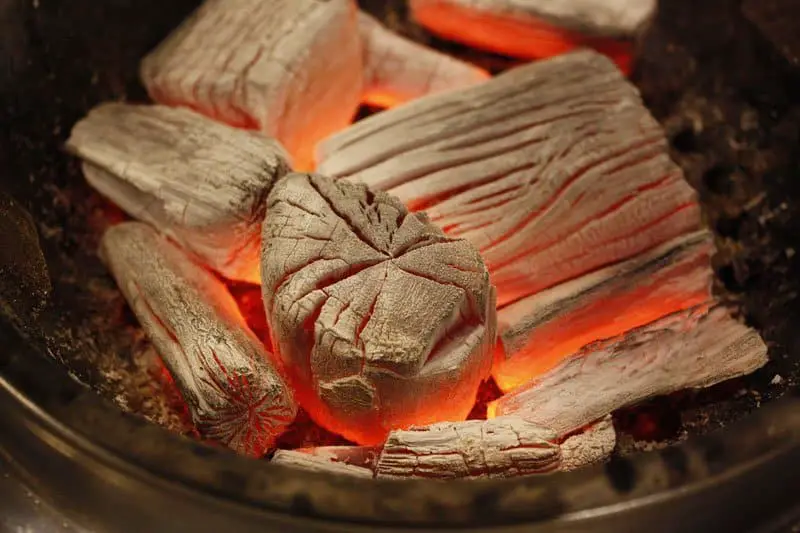 By becoming an expert with the barbecue, you will please all your friends.  You can create your own recipes for meat and sauces and try different ways of cooking.  Create your own charcoal and experience different types of wood and flavours.
50. Cycling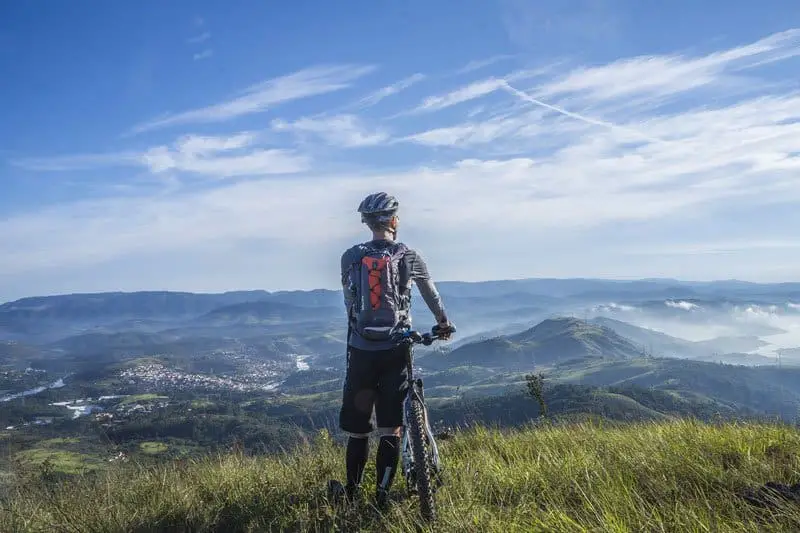 Cycling is the perfect sport because it is accessible to all levels of fitness and there are different styles of cycling.  You can be part of a leisure group or a race group depending on your wishes.
If you want to be more adventurous, you can plan to cycle around your country or your continent.  I meet a couple who cycled around the world.  Their plan was to cycle for few years, but they came back 15 years afterwards with a 5-year-old girl!
51. Playing Golf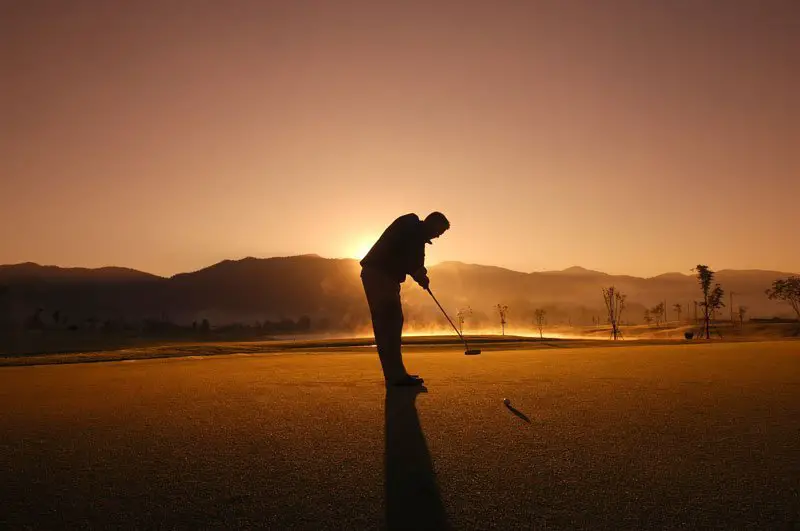 Golf is also a good retirement hobby.  You do not need to be pro to enjoy it.  To play golf, you need to have good coordination and be patient.  You will do a lot of walking when you play golf and you can practice almost everywhere in the world.
52. Smoked Meat and Fish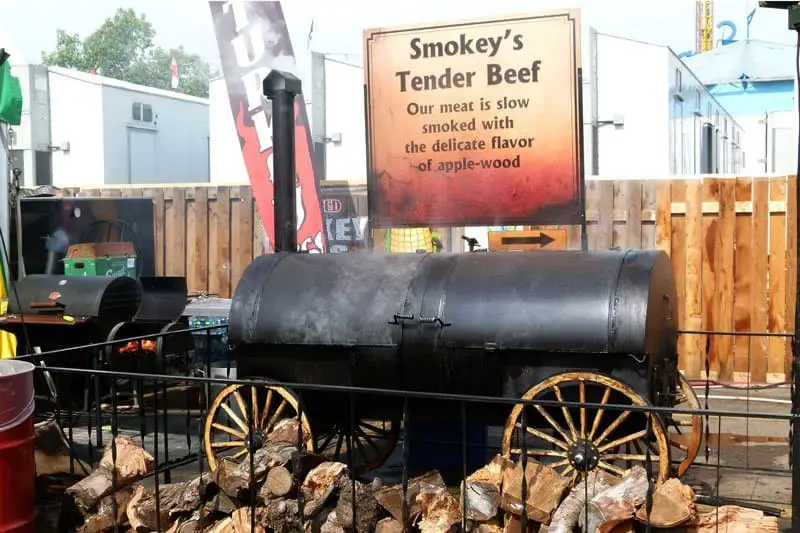 Buy a smoker and you will experience another way to cook.  Cooking with a smoker will bring different tastes to your food just by changing the type of wood used.
You can start with meat and then, when you are more confident, you can try to smoke a whole salmon.
Adventure & Sport Hobbies for Retired Men
This category includes retirement hobbies to challenge yourself.  Why not try something you have never thought of before?
53. Rock Climbing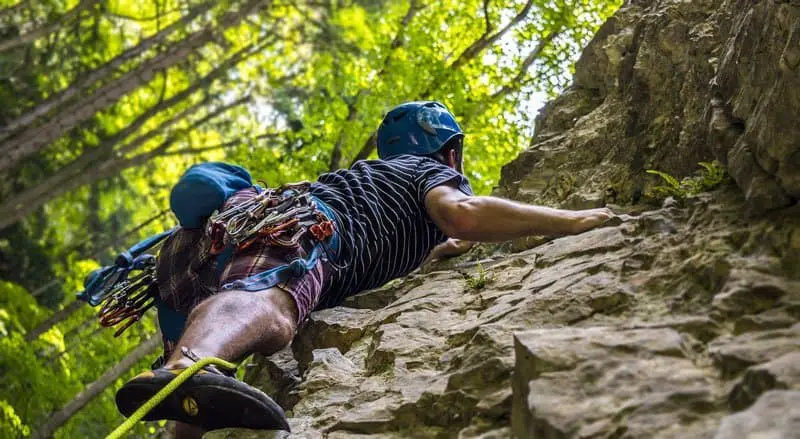 Rock climbing is a challenging retirement hobby.  You need to be fit and know what you are doing. You can climb natural rock formations and your goal is to reach the top.
Before climbing natural rock faces, it's a good idea to learn the basic skills by climbing indoor walls where.  You will safely learn all the techniques
54. Parkour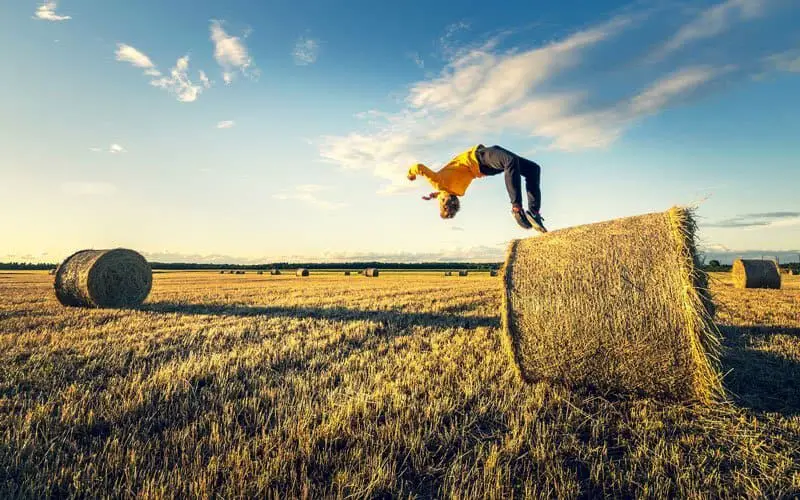 Parkour is the ability to get from one point to another in difficult environments without the help of special equipment.  You can see participants in town jumping between buildings or stairs.  If you want to try this activity, you can find natural obstacles in your town and try to get to the end of them as quickly as possible.
55. Paintball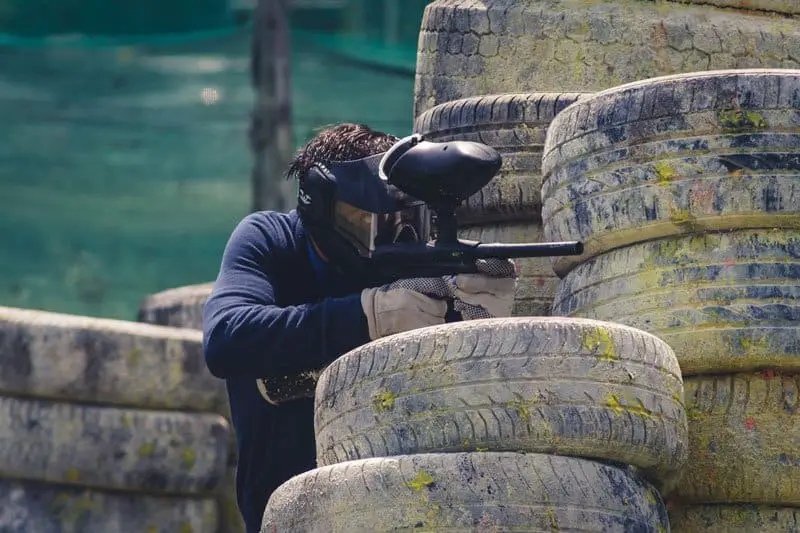 Paintballing can be fun when you play with family and friends.  However, you can also become an expert by participating in events and competitions.  If you want to challenge yourself in paintball you need to play speedball rather than woodsball.
Professionals play speedball in a smaller field with inflatable objects known as bunkers.  The play is quicker and more intense.
56. Hiking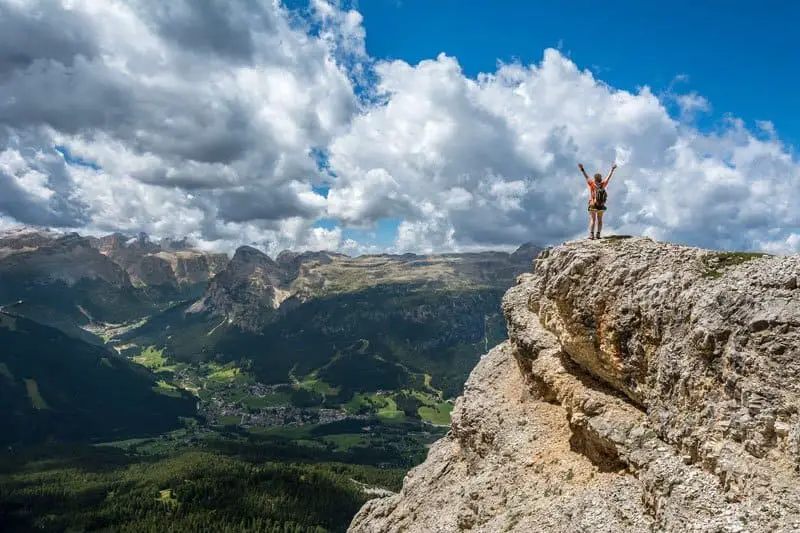 Hiking is a great way to discover your area.  There are hiking routes almost everywhere.  There are different types of hiking.  You can hike for few hours in the woods nearby, or you can go for the extreme a hike like hiking to the Machu Picchu in Peru.
Whatever you choose, you will discover plenty of things and exercise at your pace.
57. LARPing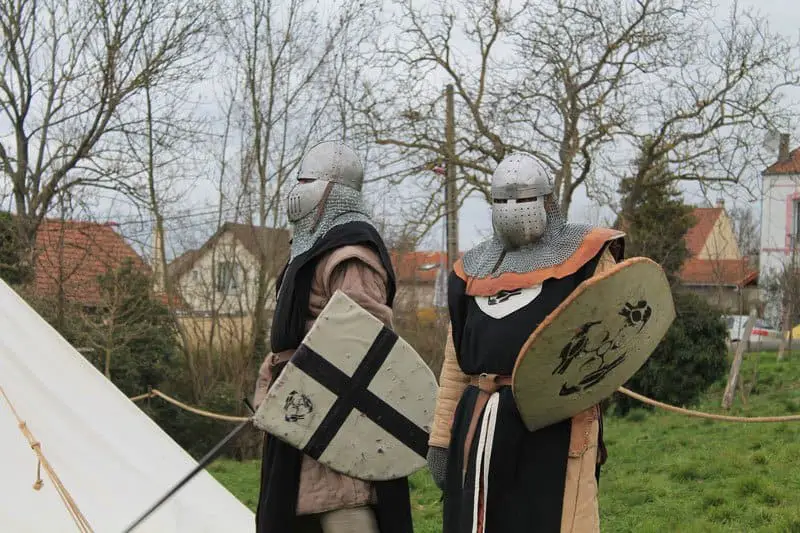 What is LARPing?  LARPing means Live Action Role Playing game.  It is when you participate in a real-life role-playing game.  There are different types of LARP and you will be ask to play a character in the game.  For example, you may be a knight in an epic battle. 
You need to dress for the occasion.  The gamemaster will give you an indication of what you need to do during the game. For more information refer to Wikipedia
58. Bodybuilding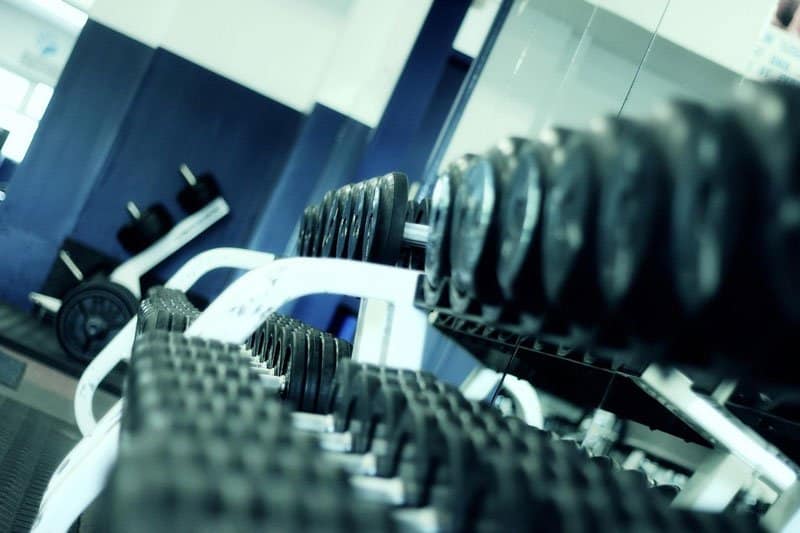 Keeping you body fit is one of the best things you can do in retirement.  To be healthy and fit will keep you happy in your retirement.  Bodybuilding can be done gradually and it is open to everybody. Don't forget to do some cardio training at the same time.
59. Scuba Diving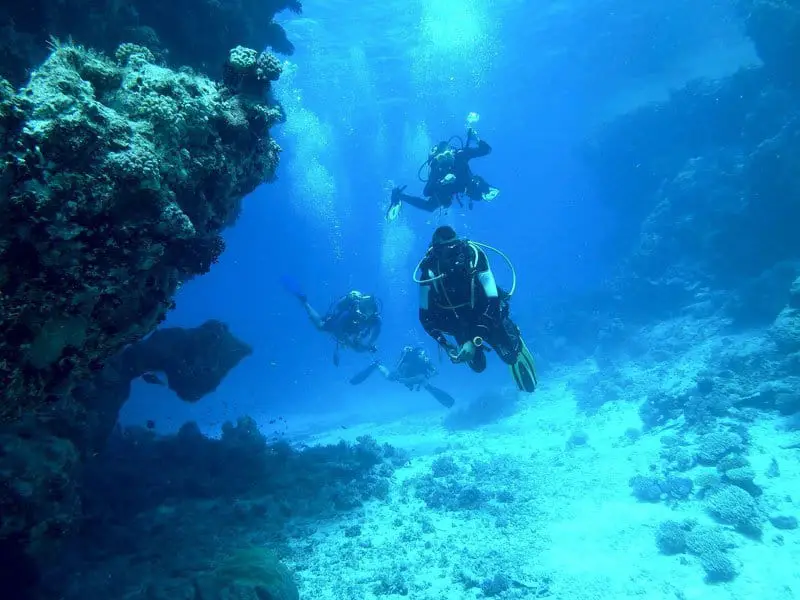 If you do not have not health problems, you need to try scuba diving.  I do scuba diving when I travel if I can.  I love scuba diving, but I dislike doing it in poor quality, cold water in my home country.
If you have never tried scuba diving, you can easily try it during one of your holidays.  You need to look for Discovery PADI course.  On this course you will learn the basics of scuba diving and you will experience one or two dives.  Chose the right location for your Discover PADI.  A place where there are plenty of fish and coral.
60. Bowling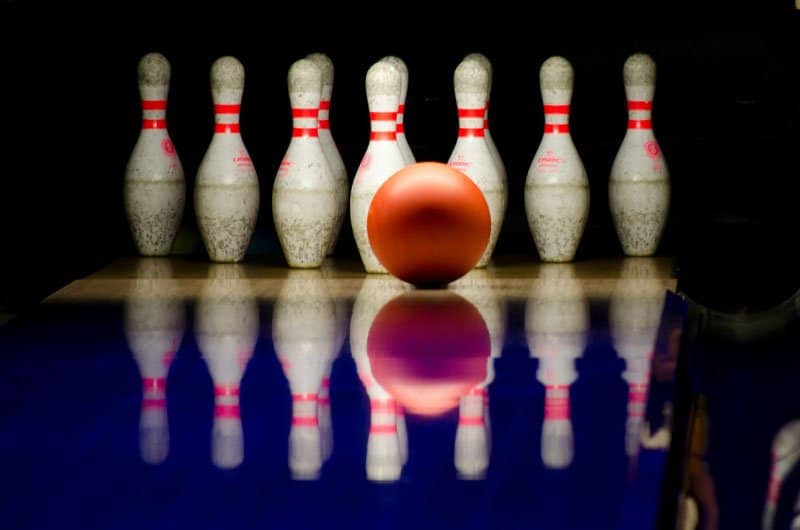 Bowling is fun for the family but, if you want to make it more serious, you need to find a club in your local area.  The easy way to find information it is at the bowling alley.  Ask at the desk for club contact details.
61. Backpacking
Backpacking is not for everybody.  Travelling with just your backpack can be challenging if you have never travelled like that before.  For me, it is the best experience.  I always travel with my backpack. This is the best way to meet people, discover hidden gems and experience a lot with locals.
62. Marksmanship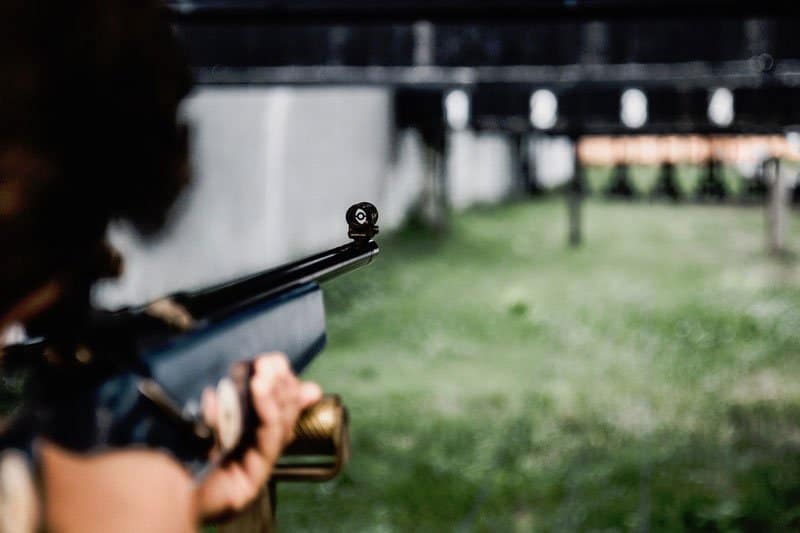 Shooting is not as easy as it looks.  I learned how to shoot in the army and my first time was not great.  If you want to shoot, you need to register at a club where you will learn how to handle a weapon.  You can do it for fun or as a sport.
63. Rafting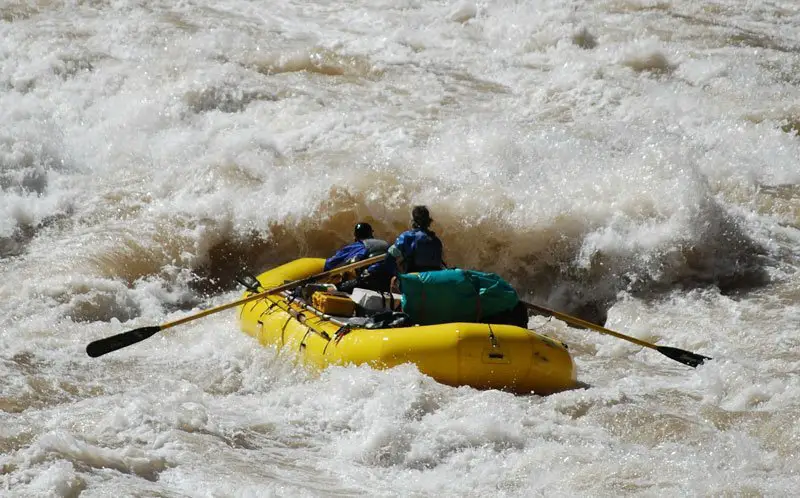 If you are lucky to live near a place where you can do rafting, it would be sad to miss out on this. There are different levels of rafting.  You need to be fit with a good sense of balance.  The best way to experience rafting is to be part of a club.
64. Survival Prepping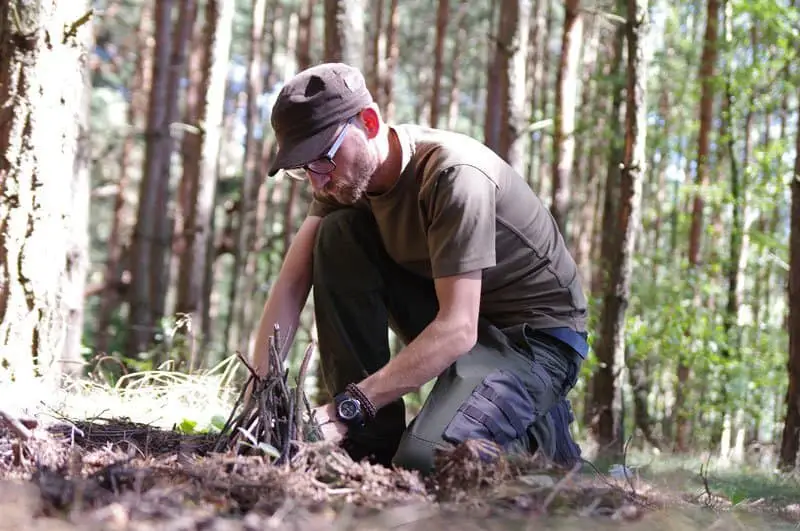 Getting ready for an emergency is not a bad idea.  You need to be prepared to leave your home in a short amount of time.  Some extreme survival experts have built bunkers where they can find a sure refuge just in case.
When you are preparing for everything, you need to have an execution plan in place.  This plan could be having food and water to be able to survive for a period or to plan to be autonomous.
65. Mud Running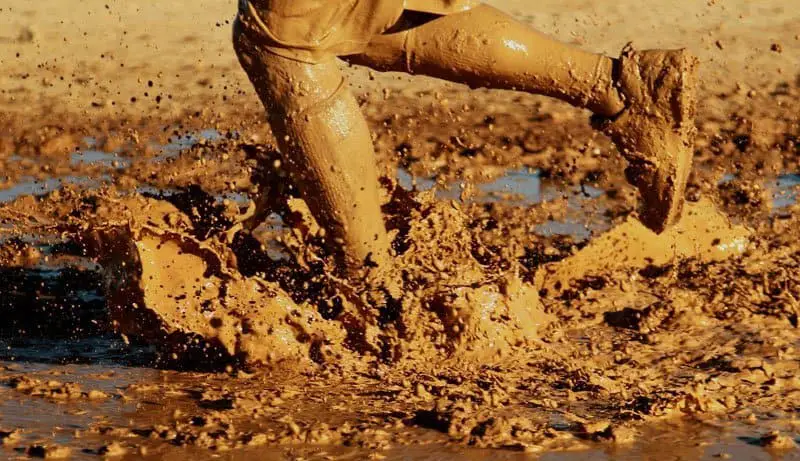 One of the most extreme running hobbies is mud running.  Running on a difficult terrain is not easy and you need to prepare yourself.  This hobby can be done by anyone depending on your goals.  You may just be aiming to finish the race rather than win it.
66. Hunting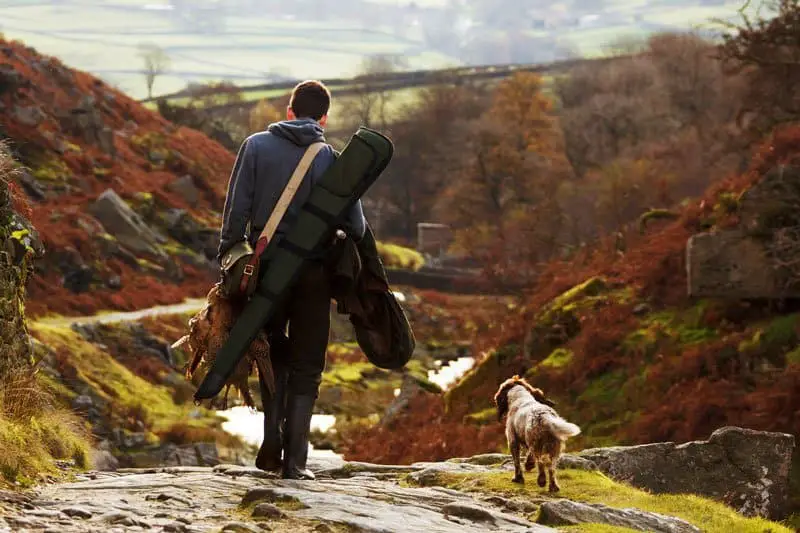 Hunting has been in existence for a long time.  Our ancestors were good hunters.  Today, hunting is more about controlling the number of animals in the wild.  Some hunting is there to regulate one population of an animal.
To be able to hunt, you need to take a test and be able to follow the guidance in your area.  You can't shoot everything.  Some species are protected, and it is a crime to kill them.
67. Surfing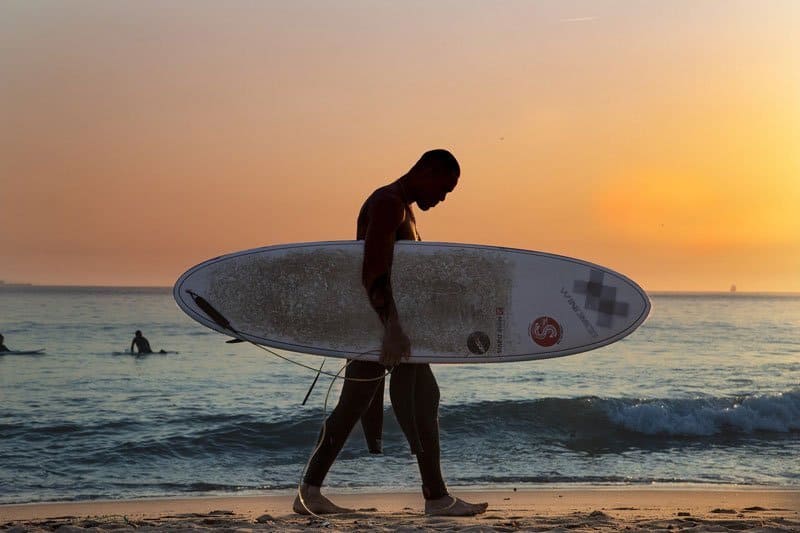 Surfing is a good hobby to learn balance and it involves good skills to be able to enjoy it.  You need to master the techniques and to be in good physical condition.  Surfing can be dangerous if you do it in shallow water with rocks.
68. Run a Marathon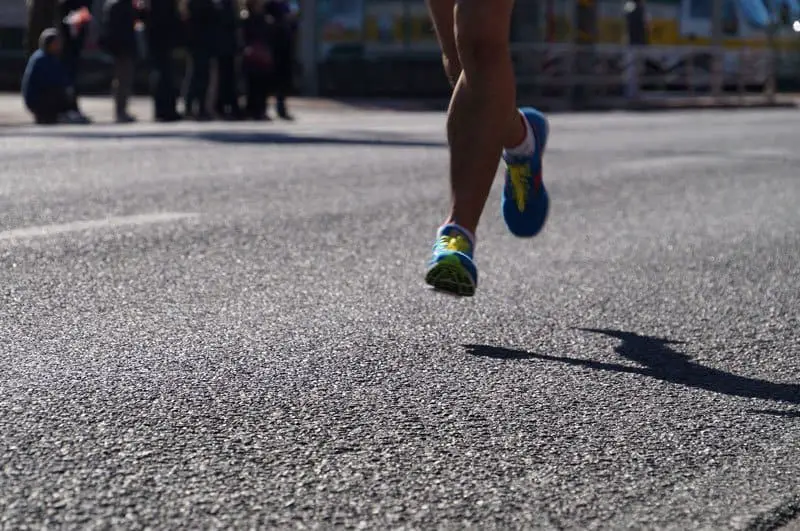 Running a marathon is a popular goal to put on the bucket list but you cannot run a marathon without good preparation and training.  First, you need to build your cardio and then your endurance.   After you reach the level of fitness, you can register yourself with a famous world marathon like the New York marathon.
69. Gold Prospecting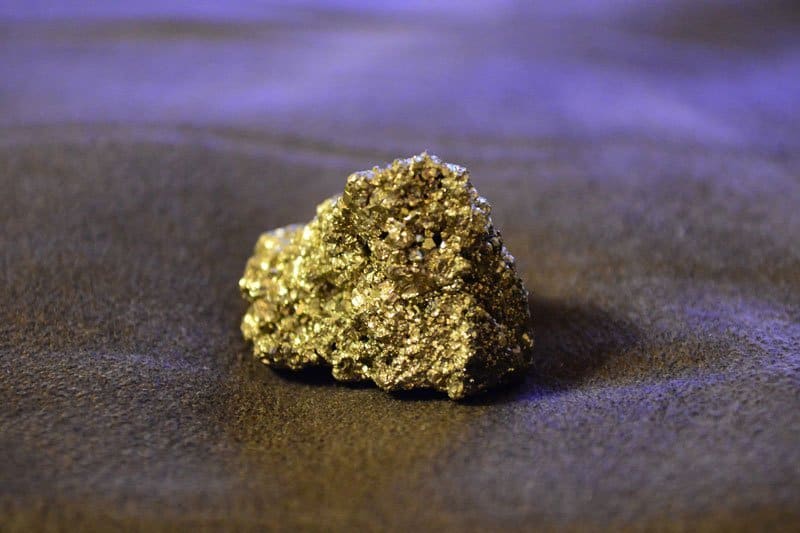 Finding gold is the dream of a lot of people.  To be able to find gold, you need to know little bit about geology.  The best place to find gold is in the Americas and the Antipodes.  You can prospect for gold in most state forests.  If you plan to prospect on private land, you need to have the permission of the owner.
70. Kite Surfing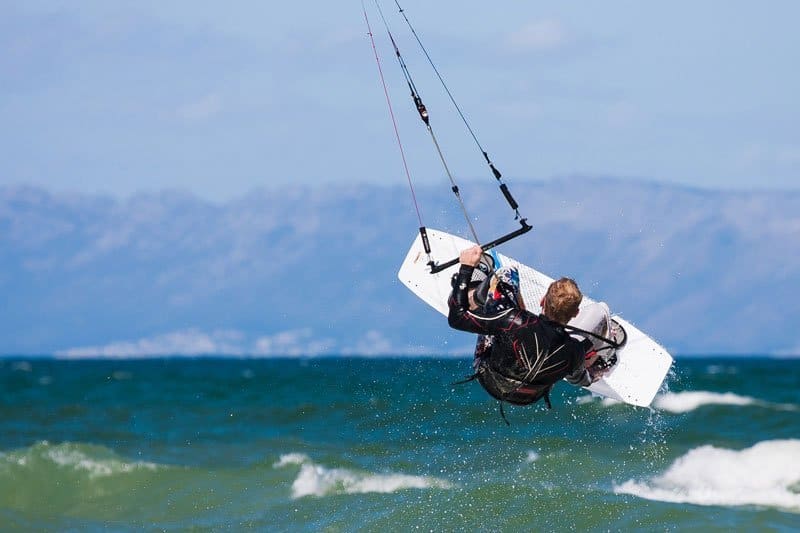 Surfers are always looking for the big wave.  Kite surfers are constantly looking for wind.  Kite surfing has become more and more popular.  Kite surfing involves more kit than surfing and you will be able to do big jumps above the waves.
71. Sailing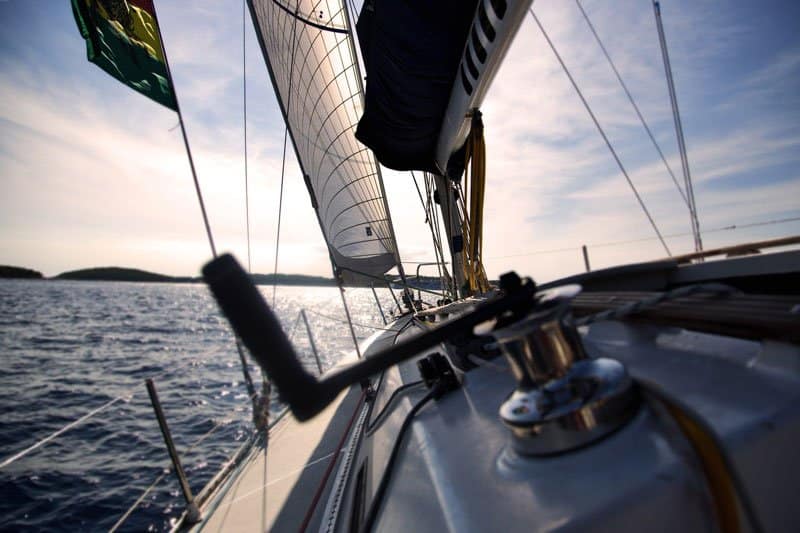 I lived on a sailing boat for two years and it was the best two years of my life so far.  When you sail, you feel complete freedom.  You have less constraints and you travel with the wind as fuel.  You are in the middle of nowhere and you are out of the community.  You are alone in the middle of the sea. You have plenty of time to enjoy life.
72. Martial Arts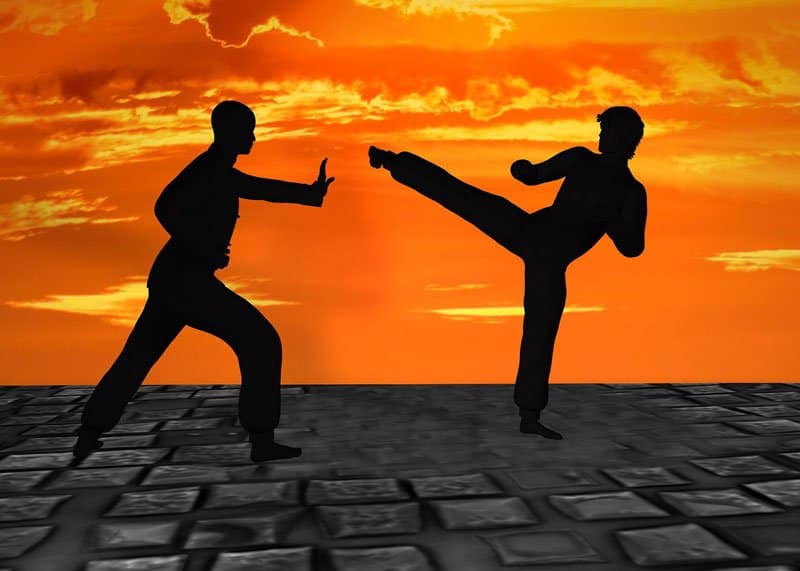 Learning a martial art will bring you confidence.  Martial arts are another lifestyle.  Martial arts are a philosophy with principles.  When you are learning a martial art, you are not supposed to fight outside the club.  The philosophy is more about avoiding problems.
73. Airsoft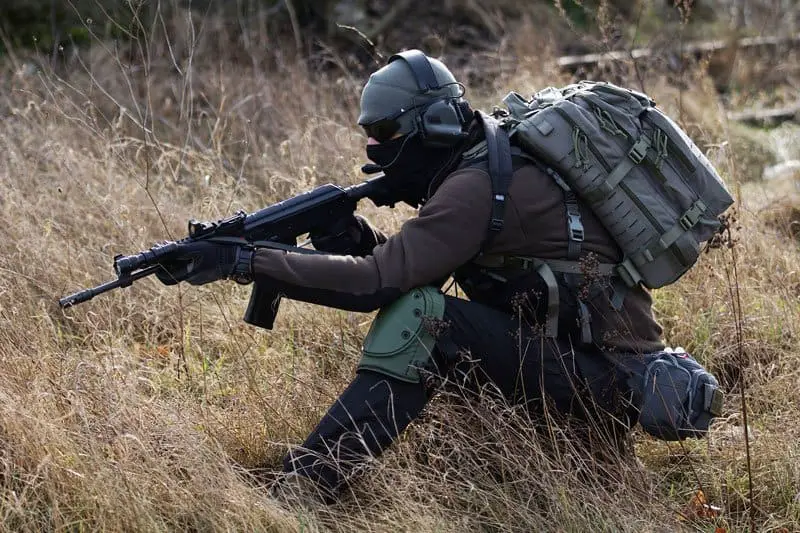 Airsoft is two teams trying to eliminate each other.  The teams are separated, and they try to shoot each other like in real war.  When you get shot, you are considered as dead and you need to remove yourself from the game.  Like a proper war, there different weapons.  You can be a sniper or a rifle man.  It is more tactical than paintball.
Retirement Hobbies for Men with Skills
These hobbies are for retired men with skills.
74. Carpentry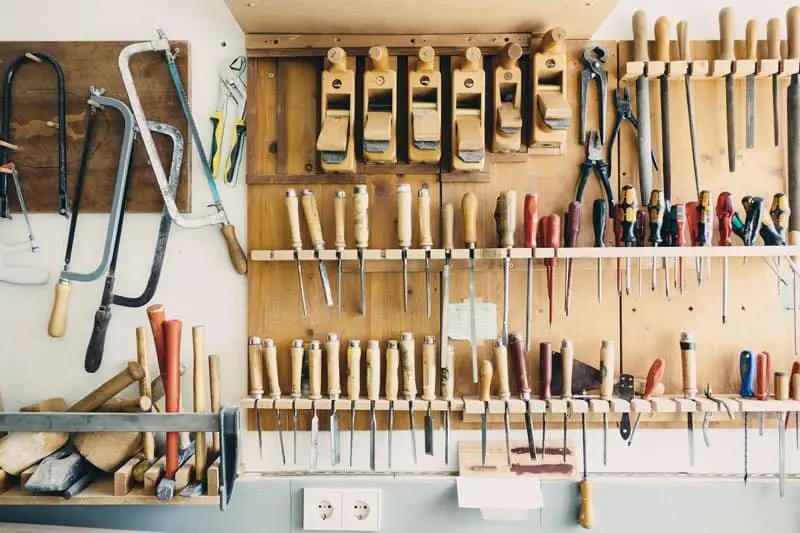 Carpentry can be a good hobby to make extra money.  You can make furniture and sell it afterwards with a benefit.  You can also help others with your skill at installing kitchen or other things.
75. Metalworking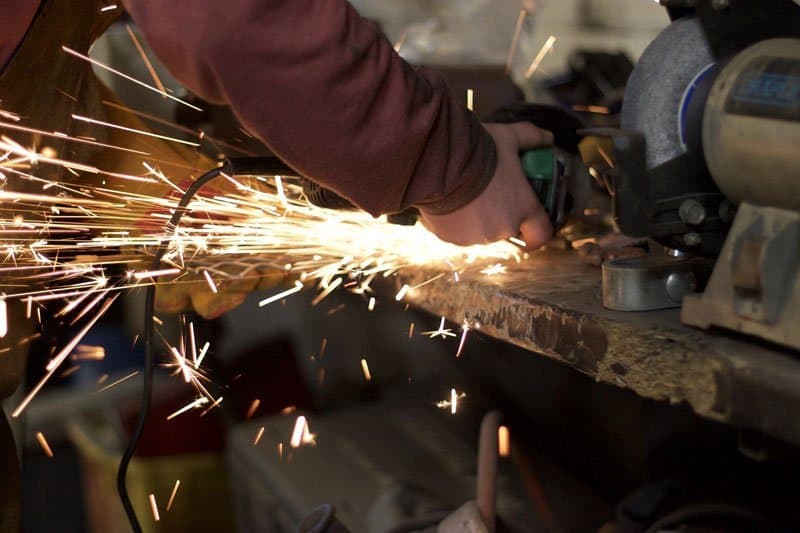 If you love to work with metal and you have the necessary equipment, you can create nice pieces of art or useful objects like metal gates.  You can help others with your knowledge.
Learning Retirement Hobbies for Men
76. Foreign Languages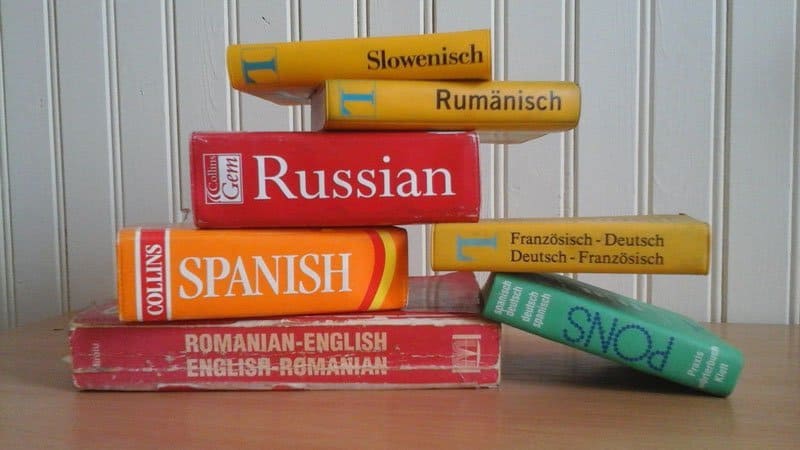 Learning a new language is great for your brain.  Keeping your brain active as much as possible is a particularly good idea.  The other benefit of learning a language is that, when you travel, you will be able to speak the language.
77. Meditation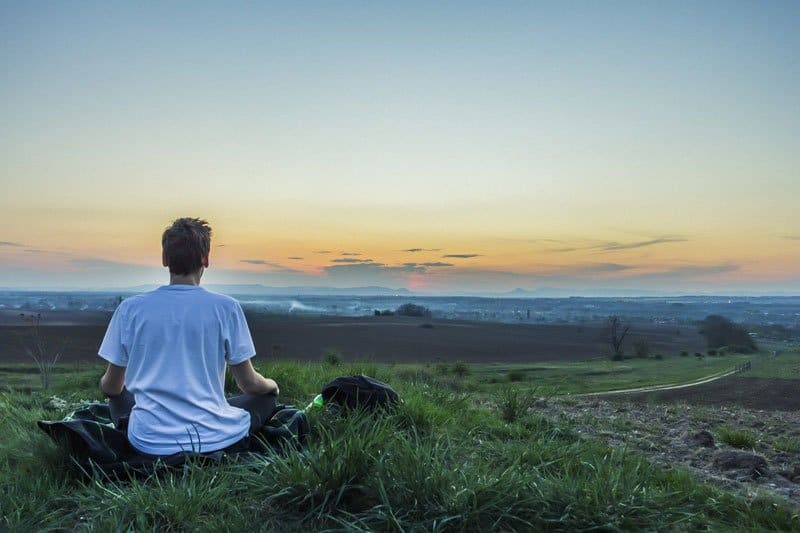 Meditation is not easy to understand and accomplish.  There is a technique to emptying your mind and being at peace with yourself.  You need to make yourself comfortable and try to empty your mind by listening to your breathing.
78. Lock Picking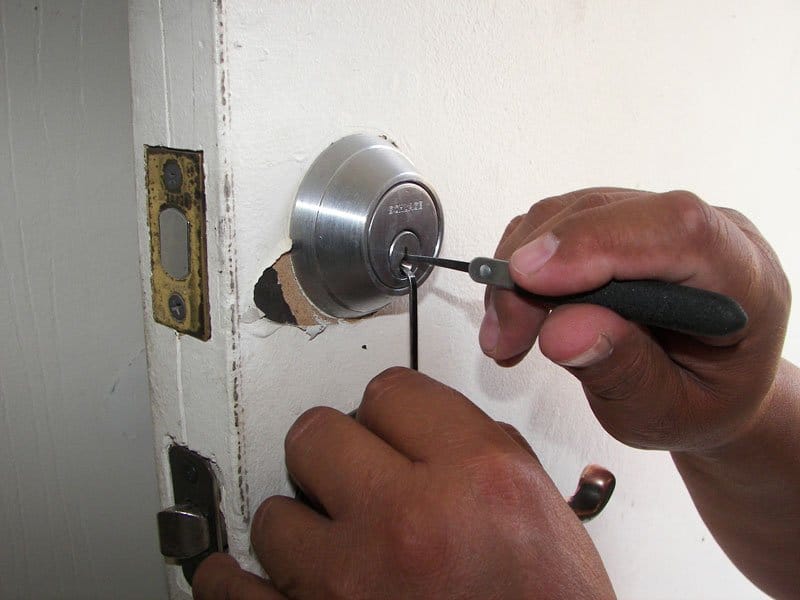 Yes, I know it is a strange thing to learn, but if you are like me, you may be curious about learning how to do it.  This does not mean you will become a thief, but it is more to learn a technique.
79. Volunteering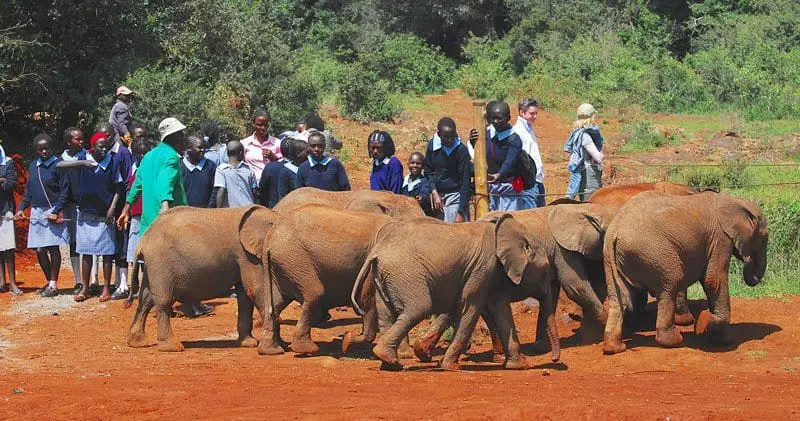 To become a volunteer in any kind of field will benefit you and others.  There are plenty of different ways to volunteer.  You can be a volunteer at your local school or go abroad to help others.
You can also be a volunteer and share your skills.  For example, if you are a structural engineer, you can involve yourself in rebuilding buildings after a catastrophe.
80. Astronomy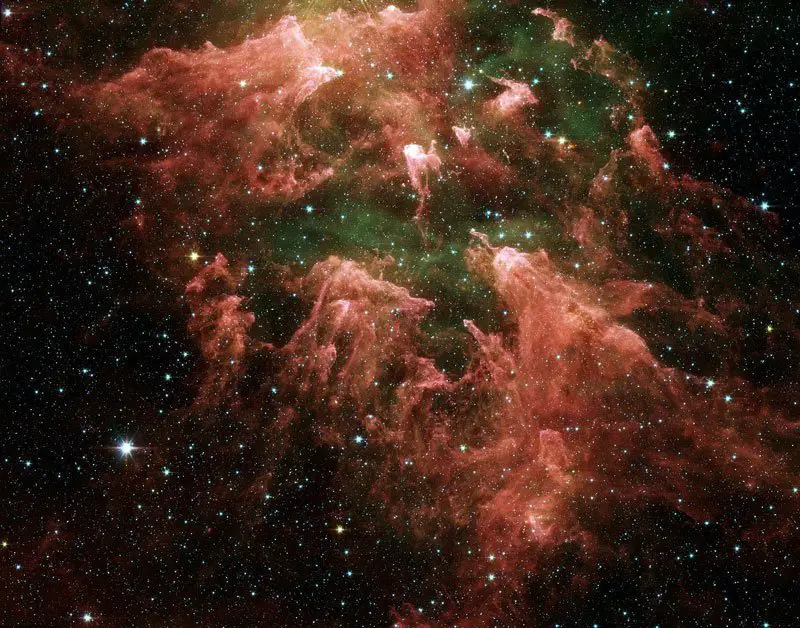 We all watch the stars at night.  There is something magical about this.  So why not go further and learn about the solar system, stars and how all this works?  You can buy a telescope to gain a better view of the stars and planets in our solar system.  You could also join an amateur astrology club.
81 Learn to Fly Planes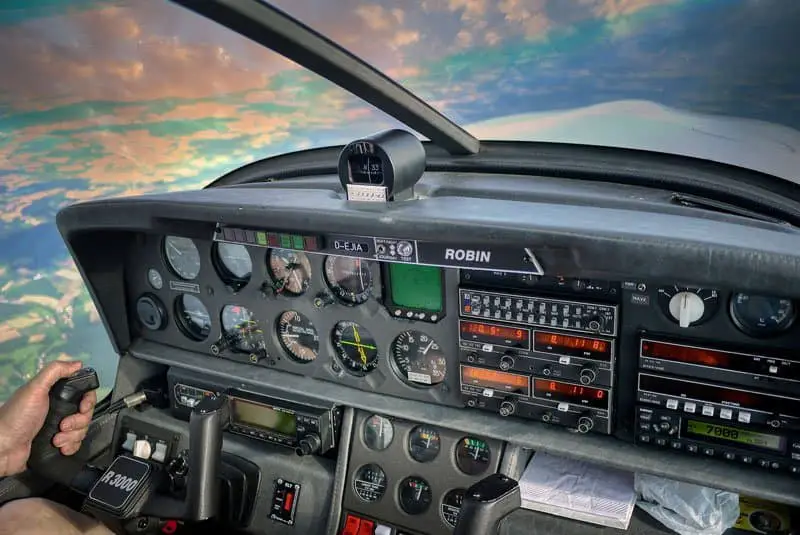 Human always wanted to fly like a bird.  It may still not be possible, but you can learn to fly a plane!  To do this, you need to contact a flying association like a club or school.  To find your nearest one, consult flying magazines or go online.
Leave in Comment Below Your Best Hobby.