Retirement cake sayings can be difficult if you want to be original and choose something other than Happy Retirement.  Do not worry because we are going to help you with this task.
Having a personal and original retirement cake saying is important.  You will finish your retirement party with this little touch.  To make your life easier, we have organised the retirement cake sayings into different categories.
What to Write on a Retirement Cake?
To find the best retirement cake sayings, it is important that you adapt the text to the right situation.  You need to find something which works with the personality of the retiree so that you can create a memorable and emotional moment.
To make your retirement cake saying more personal, find out what the retiree wants to do after they retire.  For example, if the retiree plans to travel the world, you can personalise the retirement cake with a phrase like Bon Voyage and order or make a cake in the shape of a suitcase.
The other thing to take into consideration is the size of the cake.  Depending on the size of the cake, you need to choose a retirement cake saying which is an appropriate length.  You don't want it too long if you have a small cake!  For the best effect, the letters need to be visible from a reasonable distance.
Check our article about How to Choose Party Food for Retirement Party
Different Categories for Retirement Cake Sayings
Most Common Retirement Cake Messages
In this category, you will find the most frequently used retirement cake sayings.  They are simple and short which is good if you have a small cake.  These retirement cake sayings are quite general and deliver a clear message. 
Our list starts with the most obvious of the retirement cake sayings, but we challenge you to be a little more original with your selection!
Happy Retirement!
Have an Amazing Retirement!
Don't Leave Us!
You're Free…
Time to Relax!
Good Luck! We'll Miss You!
The Fun Begins!
Now There is Time for Everything!
The Countdown is Over – Happy Retirement!
Enjoy Your Retirement Time!
Retire and Enjoy!
Now Every Day Can Be a Weekend!
You've Left Footprints on Our Hearts!
Missing You Already!
On to New Adventures!
Thanks for XX Years of Service.
Eat, Drink and Be Retired!
Life Begins with Retirement!
Take Me/Us with You!
Your Best Years are Ahead of You!
Start Living!
Dream Big!
Thanks for All the Good Times!
If you want more specific information about retirement quotes, you can check out some of our other posts:
Nurse Retirement Cake Sayings
Nurses help so many people during their career and play a key role in the life of a hospital.  To say goodbye to a nurse is very emotional.  To add some joy to the occasion, you could design a themed cake.  This could be in the shape of scrubs with scissors and stethoscope.  See below for examples of retirement cake sayings for nurses.
Doctor's orders:

Sleep!
Relax!
Travel!
Enjoy Retirement!

Take Notice World! Your Greatest Nurse is on her Way!
You Got Out Alive!
Goodbye Tension – Hello Pension!
Thanks for Your Dedicated Service.
It is Ok to be Lazy Now!
Thank You for Your (number) Years of Service.
The Legend has Retired!
You've Earned a Much-Deserved Rest!
Congratulations on Your Last Shift!
Who am I Going to Get to Cover for Me Now?!
Your Patients Will Miss You!
Retired, But a Nurse for Life!
You Made Other People's Lives Better. Now It's Time to Put Yourself First!
You Worked Your Whole Life for this Cake!
No More Bedpans and Bandages!
You've Been an Inspiration. Thank You!
Work Will Suck Without You!
Doctor's Orders:

Enjoy Time!
Long Walk!
Nap Whenever You Wish!
Eat Cake!
Air Force – Military Retirement Cake Sayings
A good idea for a military retirement cake would be to have a cake made to represent the relevant military branch.  The cake could also be shaped like your country's flag with different symbols to represent the military branches.  For example, a boat for the Marines or plane for the Air force.  Below are a few examples of retirement cake sayings for military retirement cakes.
Fair Winds and Following Seas!
Date of Beginning – Date of Ending and Name
Happy Retirement to (Name). Thank You for Your Service for (number) Years!
Congratulations on (number) Years of Service.  Date of Beginning – Date of Ending.
Oh, The Places You'll Go!
Be Proud of All You Have Accomplished in Your Life, The Wisdom You Have Gained and The Friends You Have Made. Happy Retirement!
Happy Hour, Just a Tailhook Away!
On to New Adventures!
Retirement is Not the End of The Road, It's the Beginning of the Open Highway!
Enjoy This New Journey in Your Life.
You've Been an Inspiration! Thank You!
Retirement Cakes for Ladies
If your wife, colleague or female friend is retiring, you will want to celebrate her career and achievements.  To do this, you could design a cake which reflects her profession, hobbies, or family.  You can even print edible pictures of her children!  Below you will find some examples of retirement cake sayings for ladies.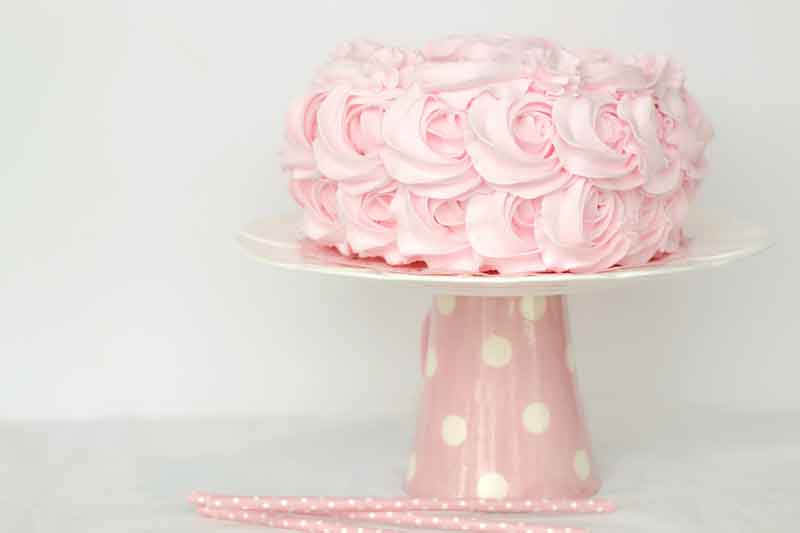 You Can Retire, But You Can't Retire from Being Great!
Spreading Sheets Sounds More Appealing Than a Spreadsheet!
Don't Cry Because It's Over, Smile Because It Happened!
We May Not Remember Everything You Said, But We Will Remember How Special You Made Us Feel. Happy Retirement!
Find Joy in The Journey!
Take It All One Day at a Time and Enjoy the Journey!
Dear Past, Thank You for the Lessons. Dear Future, I'm Ready!
She Believed She Could, So She Did.
Happy, Content, Relaxed, Rested, Smiling, Carefree.  Retired!
I'm Retired Not Expired!
Retirement Cakes for Men
If the man in your life, your best male friend or colleague is retiring, make the most of this huge moment in his life.  Pay attention to the small details and make sure you select well from the retirement cake sayings. 
The retirement cake is the conclusion of the retirement party so make sure you add a retirement message which is personal and brings some emotion.  In addition, try to design a cake which reflects his profession or what he intends to do after retirement (eg. travel, new hobby, etc). Below you will find some examples of retirement cake sayings for men.
Now You Can Do Anything You Want, As Long as Your Wife Agrees!
Good Luck with Your New Boss: Your Wife!
Jump In! The Water is Fine!
Nothing Is Impossible.  The Word Itself Says I'm Possible!
You Have to Put Off Being Young Until You Can Retire.
I'm Retired!  If You Want to Talk, You'll Be Charged A Consulting Fee!
Related Articles:
Teacher Retirement Cake Sayings
Teachers have been the mentors for plenty of generations of kids.  They gave them all the tools they needed to be independent and were always there to help them.  Now it is time for Teachers to enjoy their time and do what they always wanted to do.
The cake design for retired Teachers needs to reflect school life.  For example, you could include rulers and pencils in the design with a black board on which you can write one of the retirement cake sayings for Teachers.  See below for examples of Teacher retirement cake sayings.
School's Out For (Name)!
No More Exams!
Thank You for All Your Dedication, Passion and Effort!
You Changed Lives, Now Enjoy Yours!
Your New Assignment: Relax!
You've Graded Your Last Paper!
The Grade for Your Career: A+
You Have Been an Inspiration to All the Children.  Congratulations and Happy Retirement!
End of Term … Forever!
The Influence of a Good Teacher Can Never be Erased!
Funny Retirement Cake Sayings
If you want to bring a bit of fun to the retirement party, you can find a funny cake design and add one of these retirement cake sayings.
Take Us with You!
Retirement Rocks!
Off the Clock – for Good!
You Take the Cake!
I Won't Be Back!
Enjoy Your New 7-Day Weekend!
Getting Up After Midday, No Traffic Jams or Suits … What, I'm Not Jealous!
Retired: Not My Problem Anymore!
Showering is Now Optional (But Still Recommended!)
Retirement is the Icing on the Cake!
We're Going to Miss You … Just Not Your Bad Jokes!
Unemployed and Loving It!
Eat Your Cake and Leave!
Who Needs Weekends? You're Retired!
You're Retiring? No Fair!
I'm Worried We're Not Saving Enough for our Retirement Alcohol.
Free at Last!
Retired: Goodbye Crap, Hello Nap!
Eat, Drink and Be Retired!
When You've Survived This, Retirement Is A Piece of Cake?
Tips on How to Choose a Retirement Cake
When choosing a retirement cake, it is important to think about the following points:
Check if you have guests with allergies.
Consider whether you are going to eat the retirement cake sitting down at tables, or will the guests be standing?  This information will help give you an indication of the type of cake you should make or order.   If guests are standing, the cake needs to be easy to eat!
Do you have a theme for the retirement party?  If yes, the cake needs to match the theme you have chosen.
You can check this website if you want to make your cake yourself