Are you searching for retirement speech ideas that break away from the conventional and breathe new life into this much-loved farewell tradition? Look no further! In this post, we present a refreshing collection of 10 original retirement speech ideas that will captivate your audience and celebrate the retiree's journey in a unique way.
Our retirement speech ideas focus on fresh and inventive themes that go beyond the typical farewell speeches. We understand the importance of leaving a lasting impression, and that's why our collection of retirement speech ideas will spark creativity and engage your audience throughout the speech.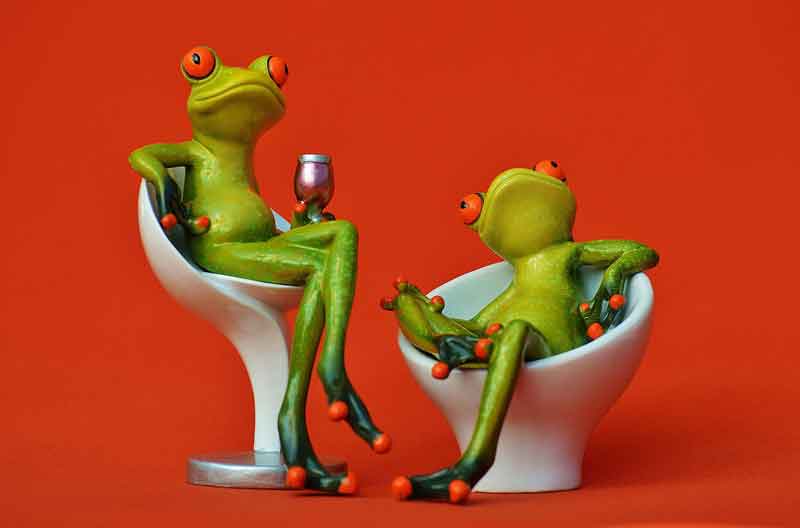 For each theme, discover the art of storytelling with our suggestions of interactive elements, visual aids and prompts that will engage attendees at the retirement party and add a touch of magic to your retirement speech. So, whether bidding farewell to a seasoned professional or an early retiree seeking new adventures, our retirement speech ideas promise to make this special moment truly exceptional.
10 Creative Retirement Speech Ideas to Make Your Farewell Memorable
Get ready to make your retirement party an unforgettable event with these ten inspiring and easily personalised retirement speech ideas.
1. The Top 10 'Retirement Commandments': A Humorous and Inspirational Speech
Create a light-hearted yet meaningful retirement speech, outlining ten humorous "commandments" for a happy and fulfilling retirement journey.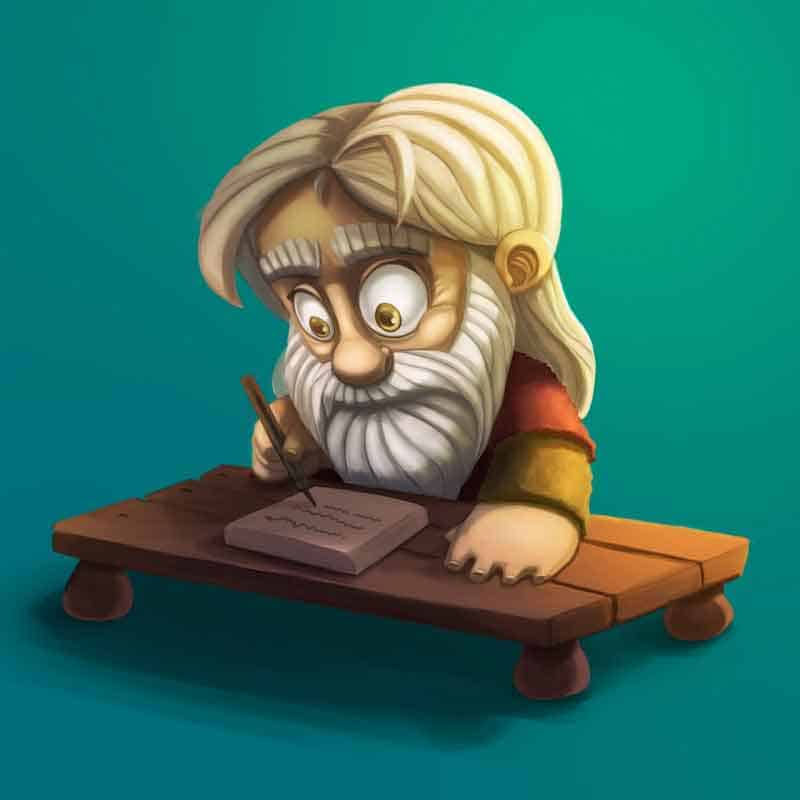 How to Enhance This Retirement Speech:
Produce a custom-made "Retirement Commandments" scroll or poster, resembling the Ten Commandments, with humorous and inspirational retirement rules written on it. You can find a selection of reasonably priced blank scrolls on Amazon here.
Examples:
2. The Soundtrack of Success: A Musical Retirement Speech
Craft a speech that incorporates music, with each song representing a different chapter or milestone in the retiree's career.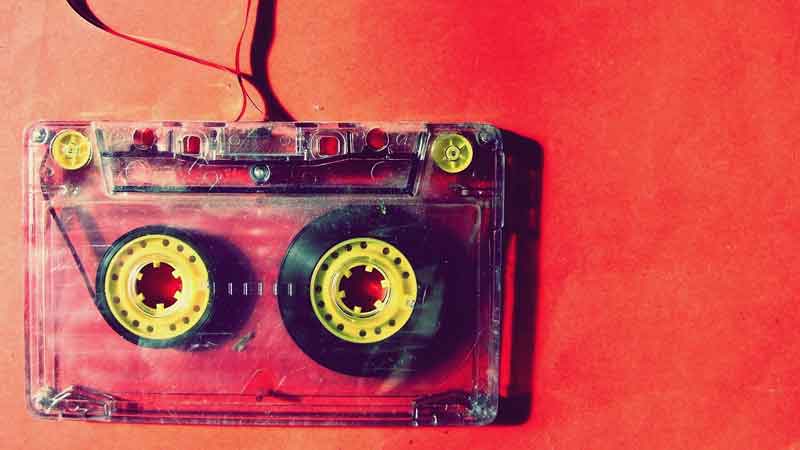 How to Enhance This Retirement Speech:
Set up a small stage with a microphone and a guitar and invite a musical performer to play short snippets of songs that represent different career milestones or memories. Alternatively create a digital playlist of suitable retirement songs. You can also have a projected backdrop with album covers of significant songs.
Examples:
'My Way' by Frank Sinatra could encapsulate the retiree's journey, reflecting a life of triumphs and challenges faced head-on, leaving no regrets, and paving the way to an amazing retirement.
'Unwritten' by Natasha Bedingfield could symbolise the retiree's readiness to embrace the blank canvas of retirement, ready to write a new chapter and embark on exciting adventures in this next phase of life.
'Beautiful Day' by U2 could be used to celebrate the retiree's journey, where each day is an opportunity to cherish life's blessings and embrace the endless possibilities of retirement.
3. Retirement: The Ultimate Adventure – A Travel-Themed Speech
Use a travel theme to take the audience on a journey around the world through the retiree's career, highlighting various "destinations" to symbolise highlights, challenges, and achievements they have experienced (i.e., companies, positions, or projects). This could include some of the retiree's retirement bucket list ideas.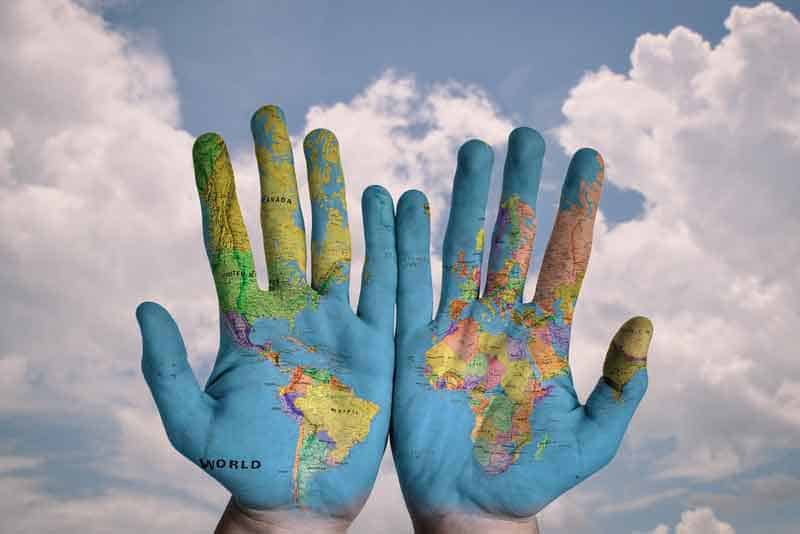 How to Enhance This Retirement Speech:
Create posters of travel destinations or use a world map as a backdrop, marking key locations where the retiree achieved major accomplishments. Choose destinations that match the retiree's achievements and career path. Throughout the speech, "travel" from one location to another, highlighting each milestone.
Examples:
"The Early Career Oasis": Bali, Indonesia – The serene and inspiring environment of Bali could symoblise the retiree's fresh start and the beginning of their professional journey.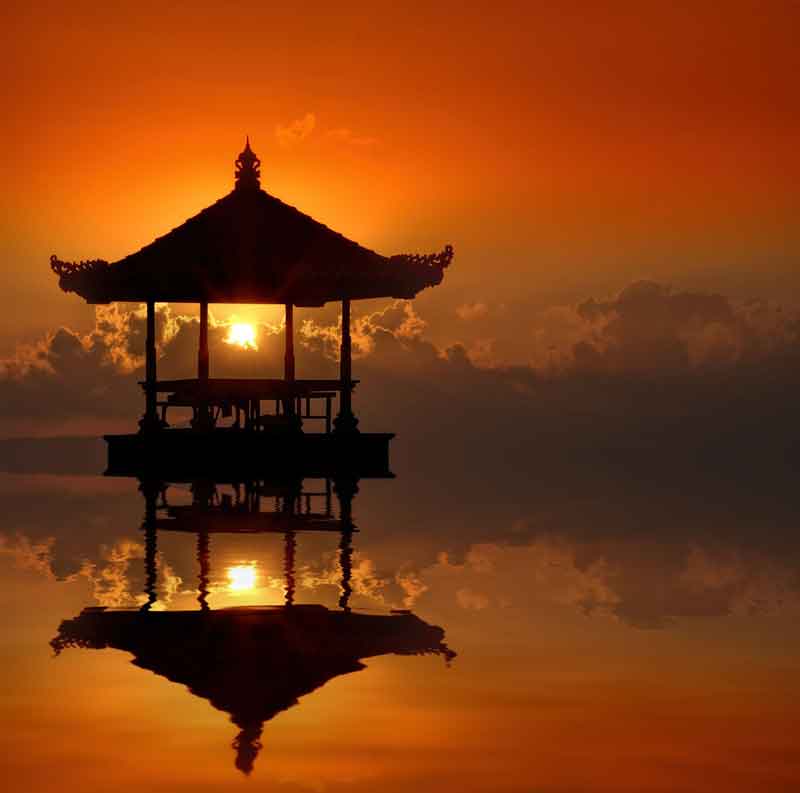 "The Achievement Archipelago": Hawaii, USA – Each island could represent one of the retiree's milestones, just like the diverse and beautiful islands of Hawaii, each unique in its own way.
"The Leadership Summit": Swiss Alps, Switzerland – The Alps could reflect the retiree's ascent to leadership positions and their ability to reach new heights in their career.
"The Innovation Metropolis": Tokyo, Japan – As a bustling metropolis known for its cutting-edge technology and advancements, Tokyo could signify the retiree's contributions to innovation.
"The Global Expedition": Machu Picchu, Peru – The ancient and awe-inspiring site of Machu Picchu could represent the retiree's global ventures and explorations.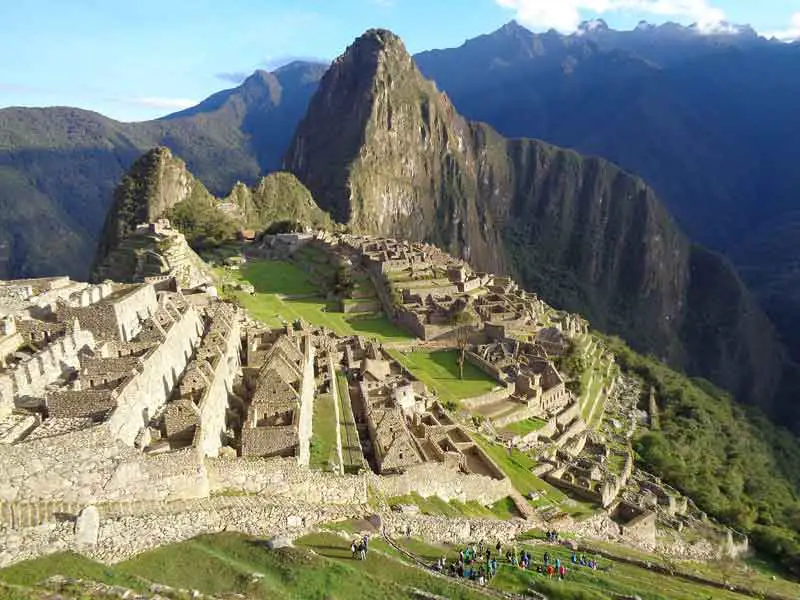 "The Teamwork Trek": Scottish Highlands, Scotland – The breath-taking and rugged landscapes of the Scottish highlands could signify the essence of teamwork and camaraderie.
"The Lasting Legacy": Rome, Italy – The ancient historical structures and timeless artistry of Rome could represent the retiree's lasting legacy.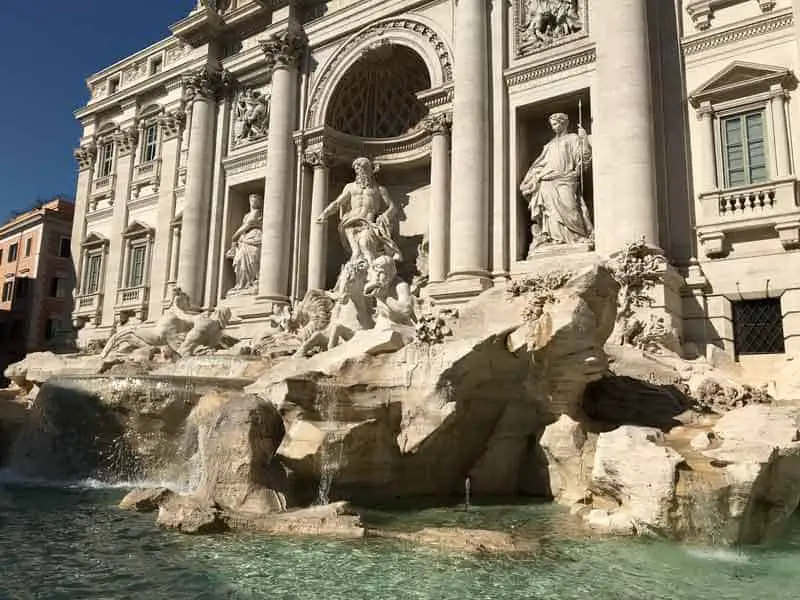 "The Retirement Riviera": Maldives – A paradise destination representing the retiree's transition to a well-deserved and peaceful retirement.
4. From Novice to Expert: A Tribute to Lifelong Learning in Retirement
Celebrate the retiree's commitment to learning and personal growth throughout their career and encourage a continued thirst for knowledge in retirement.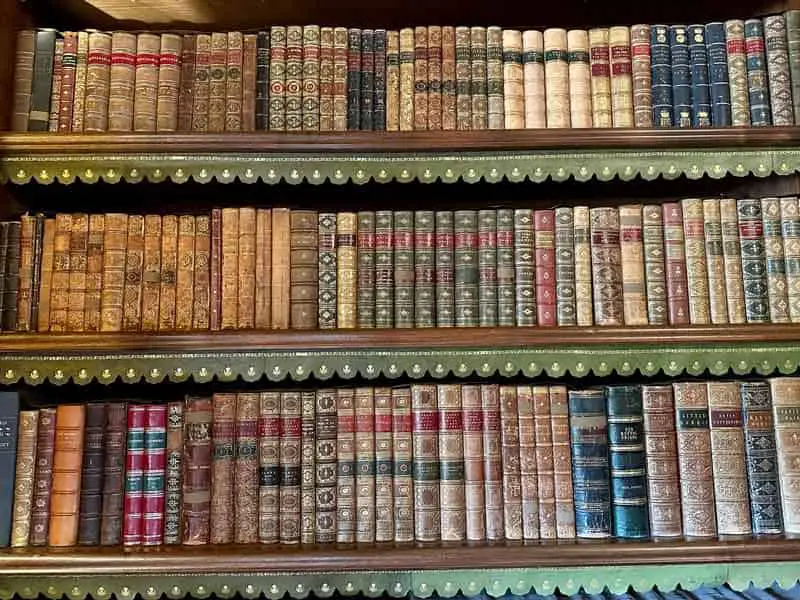 How to Enhance This Retirement Speech:
Display a large bookshelf filled with real or 'fictional' books representing the retiree's areas of expertise and interests. Throughout the speech, pull out a few symbolic books and share how each contributed to the retiree's growth. Click on the link to find inspiration about potential book titles from Amazon's selection of professional development books and motivational books.
Example:
[Pointing to the bookshelf] Here, we have 'The Art of Leadership,' a defining piece that guided the retiree on their journey from an aspiring young professional to an esteemed leader, shaping the lives and careers of countless colleagues. [Pulling out the book] Inside these pages lie the secrets of their transformative leadership, a cornerstone of their memorable career.
5. The Art of Balance: Wisdom from a Retiree
Focus on work-life balance, sharing the retiree's experiences and insights on how to maintain harmony and happiness in all aspects of life.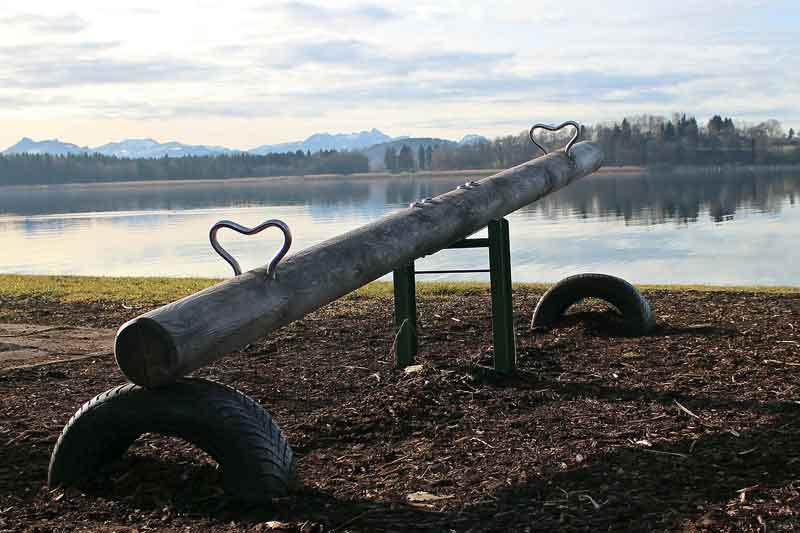 How to Enhance This Retirement Speech:
Use a seesaw or a balance scale from Amazon as a prop, symbolising the importance of maintaining balance in life. Discuss the moments when the retiree juggled work and personal life gracefully.
Example:
[Name] demonstrated the significance of work-life balance throughout his/her career. He/she efficiently managed his/her time, setting boundaries to excel in his/her role while making time for family and personal interests. [Name's] ability to meet deadlines and attend family events earned him/her admiration from colleagues. Pursuing hobbies like photography and rock-climbing allowed him/her to recharge and inspire others to achieve a similar balance. [Name's] fulfilling career and personal life stand as an inspiration for prioritising well-being while excelling professionally.
6. The Power of Collaboration: Lessons Learned Through Teamwork
Reflect on the importance of teamwork in the retiree's career, highlighting collaborative efforts that led to success.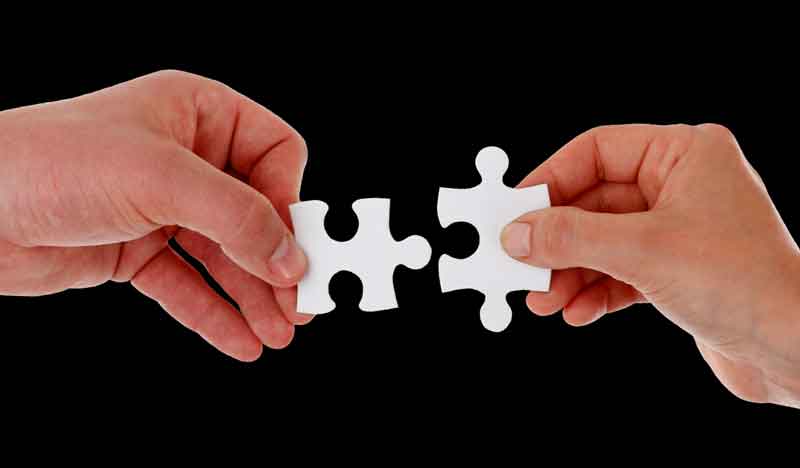 How to Enhance This Retirement Speech:
Arrange a puzzle wall with interlocking puzzle pieces, each piece representing a successful collaborative project or team effort the retiree was a part of. Click here to see the wide selection of blank puzzle pieces sold by Amazon.
Example:
[Name & Role] contributed to numerous successful projects through effective collaboration with his/her teams. Each puzzle piece represents a significant project where [Name's] leadership and teamwork were instrumental in achieving outstanding results. The puzzle wall stands as a testament to the power of collaboration and its impact on shaping a fulfilling and successful career.
7. Retirement: The Comedy Roast and Toast
Organise a fun-filled roast and toast event where colleagues share humorous stories and fond memories of their time working with the retiree.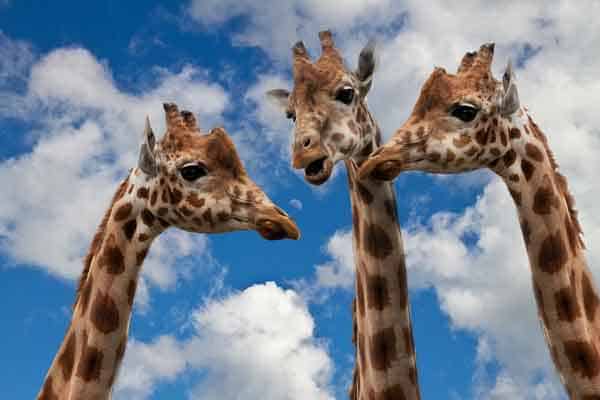 How to Enhance This Retirement Speech:
Create a podium with a microphone and a red carpet, resembling a stand-up comedy stage. Invite colleagues to come up and share their humorous stories about the retiree's quirks and anecdotes. Check out the cool selection of affordable podium stands, microphone props and red carpets on Amazon.
Example:
Ladies and gentlemen, get ready for a moment of laughter and light-heartedness as we embark on the humorous journey of the comedy toast and roast to honour our beloved retiree. Laughter, they say, is the best medicine, and today, we've prescribed a generous dose to celebrate the retiree's remarkable career. We'll joyfully reminisce about memorable anecdotes and amusing mishaps, all in good fun, as we raise our glasses in tribute. So, let's prepare ourselves for a delightful celebration that will leave us with hearts full of laughter and cherished memories of the retiree's wonderful journey.
8. The Ripple Effect: How One Retiree Made a Difference
Showcase the retiree's impact on the organization and community, emphasizing how their efforts have created a positive ripple effect.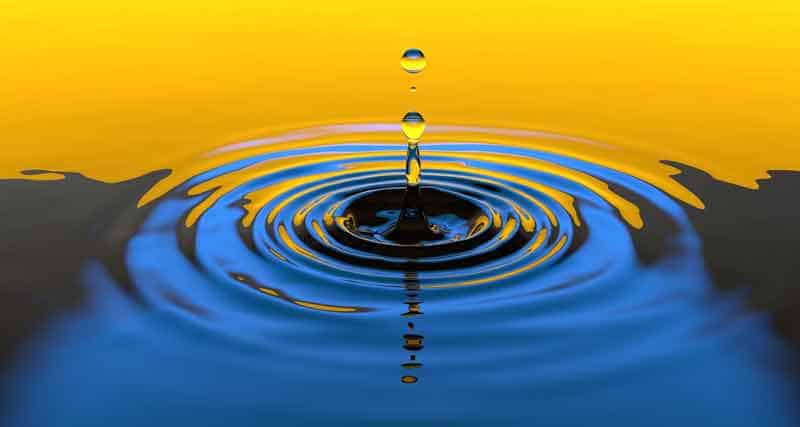 How to Enhance This Retirement Speech:
Use one of the water ripple projectors on Amazon to display visuals of ripples spreading across a projector screen, symbolising the retiree's impact and influence on others.
Example:
As [Name] bids farewell to his/her X-year career as a schoolteacher, we gather to celebrate the profound ripple effect he/she had on students, colleagues, and beyond. Known for his/her unwavering belief in each student's potential, [Name's] guidance inspired countless young minds to embrace education and strive for success. His /her positivity and compassion spread like ripples, fostering a sense of empathy and community service among the students. As the years passed, his/her influence extended to the broader community, as former students, now accomplished professionals, continue to make a difference, inspired by his/her mentorship. [Name's] retirement marks the culmination of a lifetime of dedication and the realisation of a ripple effect that will leave a lasting legacy of kindness and inspiration for generations to come.
9. Living Life on the Fast Track: Lessons from an Early Retiree
In this speech, focus on the retiree's decision to retire early and the valuable lessons they've learned along the way.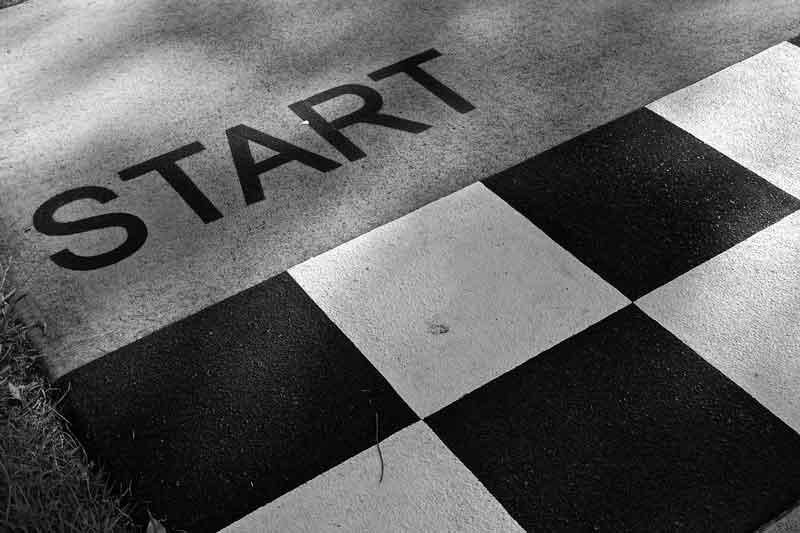 How to Enhance This Retirement Speech:
Use a racetrack or speedway theme, with visual aids like chequered flags and racing helmets. Draw parallels between their early retirement journey and a race, emphasising the importance of planning, determination, and embracing the thrill of the unknown.
Example:
Ladies and gentlemen, as we gather here to celebrate [Name's] well-deserved early retirement, we are transported into the world of speedways and racetracks, symbolising the exhilarating journey he/she has undertaken throughout his/her career. Just like a race car driver meticulously plans and creates strategies, [Name] has carefully mapped his/her path towards early retirement, ensuring a smooth and successful transition. His/her determination, akin to a driver navigating sharp turns, has been the driving force behind his/her accomplishments in various X projects.
In the spirit of the speedway theme, we are reminded of the importance of embracing the thrill of the unknown. [Name's] adventurous spirit and curiosity have been evident throughout his/her career, and now, as he/she ventures into this new chapter, we look forward to hearing about the exciting adventures that lie ahead.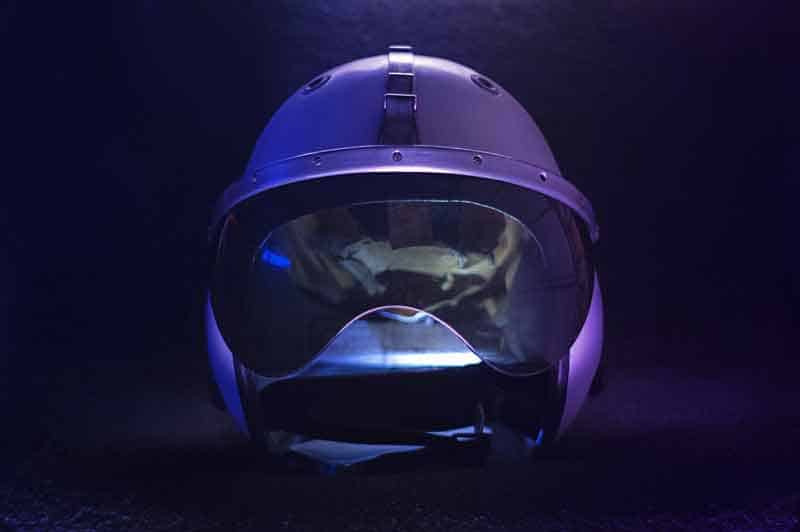 During his/her time in the company, [Name] has not only been a skilled [insert job] but also a mentor to many of us, guiding and inspiring us like a seasoned race car driver leading the pack. His/her unwavering focus on his goals, coupled with an ability to cherish each moment, leaves us with invaluable lessons to carry forward.
Today, we raise our glasses to [Name], a true champion of determination and a symbol of embracing the thrill of new experiences. As he/she takes the chequered flag into early retirement, we know his/her legacy will continue to inspire us all to navigate our own paths with the spirit of a fearless race car driver, eager to embrace whatever challenges and opportunities come our way.
Here's to a retirement journey filled with excitement, growth, and the joy of discovering new horizons. Congratulations, [Name], on crossing the finish line of this remarkable career, and may your retirement be the start of an unforgettable race to a fulfilling and adventurous life ahead!
10. The Pioneer of Freedom: Charting New Paths in Early Retirement
Frame the retiree's early retirement as a bold and pioneering move. Share stories of how the retiree navigated uncharted territories, both in their career and in planning for an early retirement. Emphasise their courage and willingness to break away from the conventional path to find true freedom and fulfilment.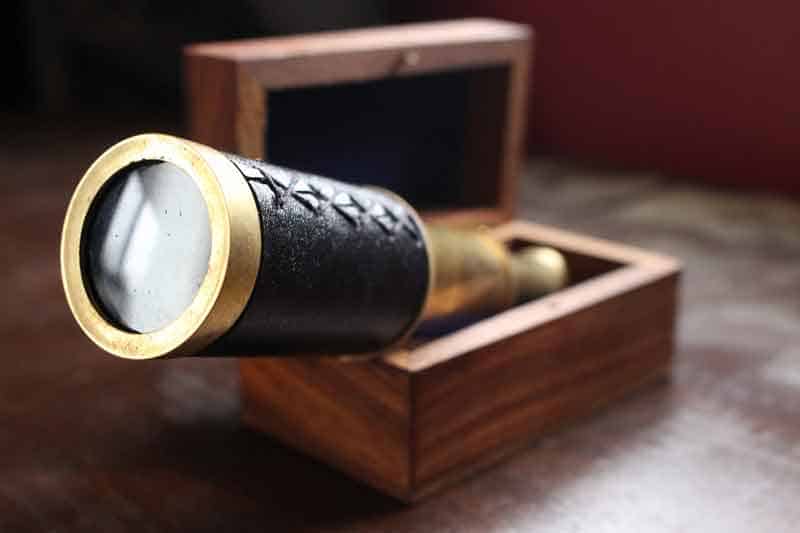 How to Enhance This Retirement Speech:
Use a frontier or exploration theme, with visual aids like vintage maps, a compass, and a telescope. Check out the compass and telescope props on Amazon.
Example:
Today we honour [Name], the Pioneer of Freedom, who is boldly embracing early retirement, charting new paths of discovery. With his/her relentless spirit and determination, he/she is leaving behind the traditional confines of a career and is setting sail for uncharted territories. Today, we gather not only to celebrate his/her remarkable achievements but to be inspired by his/her courage to pursue a life beyond conventions, reminding us all that the true essence of retirement lies in the freedom to shape our destinies. Cheers to [Name], the trailblazer, who dares us to embrace our own journeys of liberation.
Final Thoughts on Retirement Speech Ideas …
Remember that the purpose of a retirement speech is to honour and celebrate the retiree's transition into retirement.  The key to a successful retirement speech is to personalise it to the retiree and their unique experiences. Above all, speak from the heart, be genuine, and celebrate the retiree's achievements whilst also looking forward to the future.
Other Articles You May Like: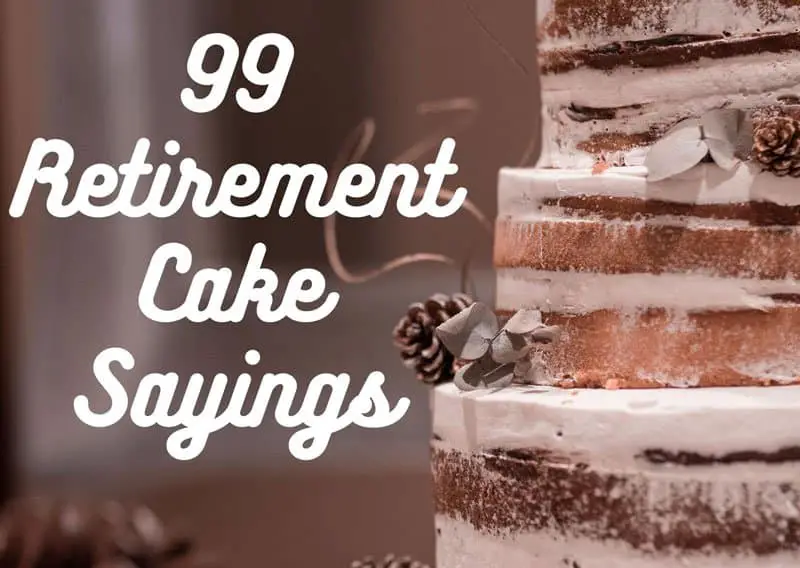 Retirement cake sayings can be difficult if you want to be original and choose something…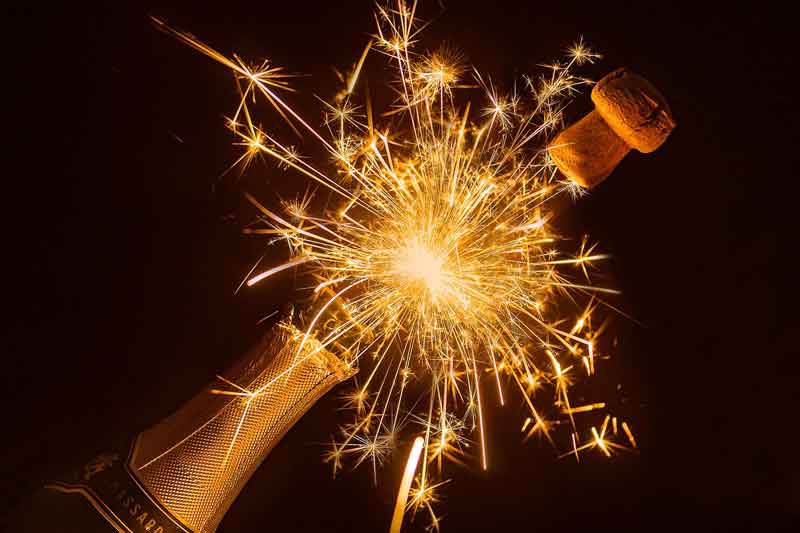 Retirement is a momentous occasion, a time to bid farewell to the daily grind and…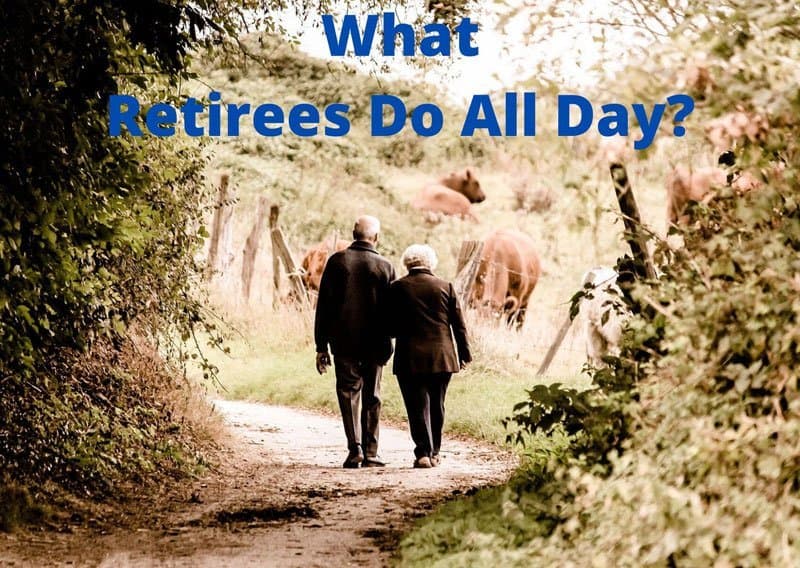 Many people are curious about what retirees do all day.  This is hardly surprising as…