Retiring from the world of work is a huge milestone in any coworker's life.  After years of hard work, commitment, and loyalty, the time has come for your coworker to start a new chapter of their life free from the constraints of work.  To celebrate their years of service and achievements, it is customary and fitting to honor and celebrate a coworker's retirement with a retirement party of some sort.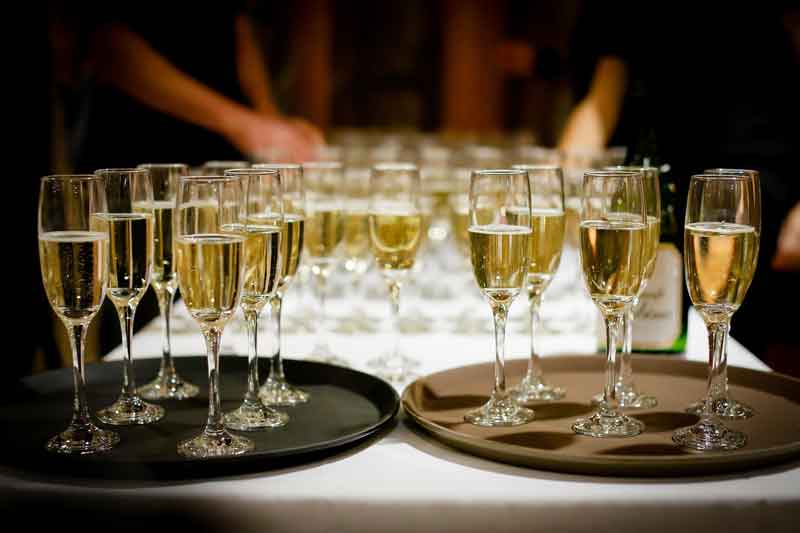 The best retirement party ideas for coworker celebrations will make the retiree feel valued and appreciated by their employer and colleagues.  Retirement party ideas should reflect the retiree's personality and respect their wishes.  After all, they are the star of the event!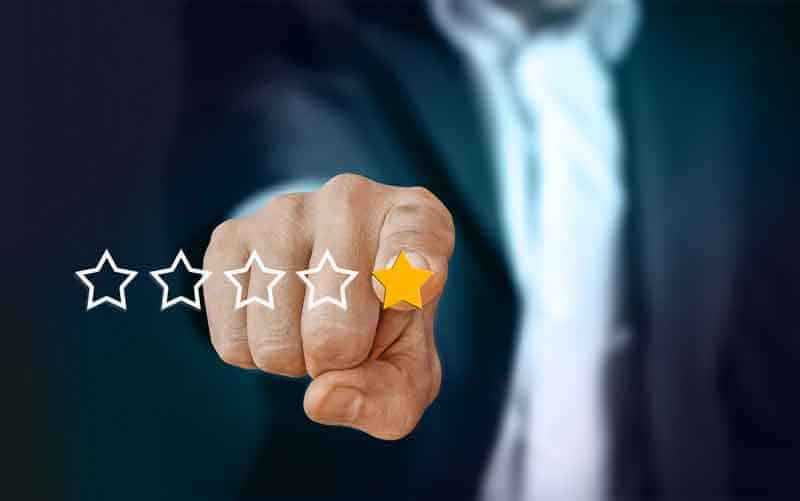 Our retirement party ideas for coworker celebrations will create a memorable event that will make the retiree feel special.  The retirement party is the last thing that the retiree will remember, so it is important that the celebration is thoughtfully planned and perfectly executed.  Pick and choose from our retirement party ideas for coworker celebrations to help you achieve this.
Top 10 Retirement Party Ideas for Coworker Celebrations
#1 Honor your Coworker with a Retirement Slideshow or Retirement Memory Book
Whilst retirement parties are fun, they are over all too soon.  The first of our retirement party ideas for coworker celebrations is to present the retiree with a lasting memory.  This could be a retirement slideshow shown during the retirement speech or a retirement memory book presented to your coworker as a special retirement gift during the celebrations.
The great thing about compiling a retirement slideshow or retirement memory book is that everyone can contribute to them.  Managers, coworkers, friends, and close family can all be asked to add memorable moments, well wishes, anecdotes and photographs about the retiree's working career and personal life.  This is a collaborative project that your coworker is sure to treasure forever.
A retirement slideshow usually includes photos and videos of the important moments in the retiree's personal and working life.  Remember to ask people to contribute their own recorded retirement tributes to personalize the content.  Don't forget to include a great choice of retirement song as well to add to the emotion.  Some of our favourite video montage songs with a retirement theme include:
Hall of Fame by The Script
Happy by Pharrell Williams
I'm Still Standing by Elton John
It's a Beautiful Day by Michael Bublé
Walking on Sunshine by Katrina and the Waves
9 to 5 by Dolly Parton
To get these collaborative projects started, you will either need to persuade a coworker to collate all the information or you can use online collaborative tools. 
Fortunately, there are many websites to help you create retirement memory books online.  Some require you to collect and upload the information yourself, whereas others have online collection pages with templates.  Content is then collected automatically from all the contributors.  After editing the retirement memory book, you can download a PDF copy or have it printed as a hardback book.
#2 Add Atmosphere with a Retirement Party Theme
Choosing to theme a coworker's retirement party in the office will completely transform the occasion.  A retirement party theme is an easy way of creating a great atmosphere and to add some fun.  A costume party will instantly add life to the retirement party and avoid it becoming a boring event.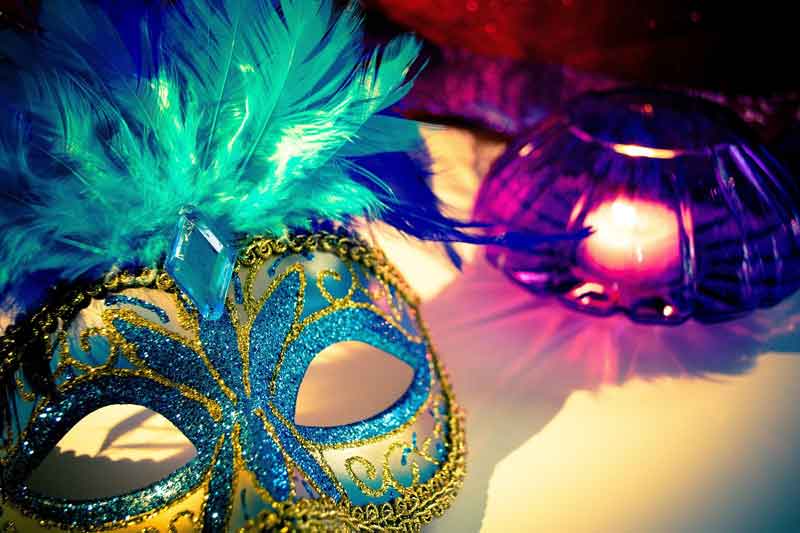 If you decide to opt for a themed retirement party, use your knowledge of the coworker to decide on an appropriate theme.  Your coworker's interests, hobbies and future plans are a great place to start. 
A popular choice of retirement party theme is to choose the decade your retiree started their working career or in which they were born.  However, to help you choose the best retirement party theme for your coworker, check out our free list of retirement party themes.
Alternatively, another way to theme your coworker's retirement party is to choose a great color scheme.  Use your chosen retirement party colors to decorate the office venue and to create a dress code for guests.  Black and gold is a classic combination but for more inspiration and ideas, follow this link to consult our guide to the best classic and on-trend retirement colors for a retirement party.
#3 Keep Things Fun with Retirement Party Games
For a fun-loving coworker, why not organise some retirement party games to keep everyone entertained?  The workplace is a competitive place, so coworkers will quickly enter into the fun, especially if you reward winners with prizes!
Keep in mind that the retirement party is to honor a retiring coworker, so pick games that centre on them.  Some retirement party game ideas include:
Cocktail Competition – Ask guests to create a cocktail in honor of the retiree.  This could be done with laminated and printed ingredients or for real.  Task the retiree with choosing their favorite house cocktail.
Pin the Plane on the Map – For coworkers who have retirement travel plans, blindfold guests and ask them to pin the retiree's travel destinations onto a world map.
Trivia Quiz – Guests answer questions about the retiree's working and personal life.
What's in the Box? – Blindfold the retiring coworker and ask them to guess objects associated with their workplace by touch alone.  You could also ask them to guess their retirement gifts in the same way.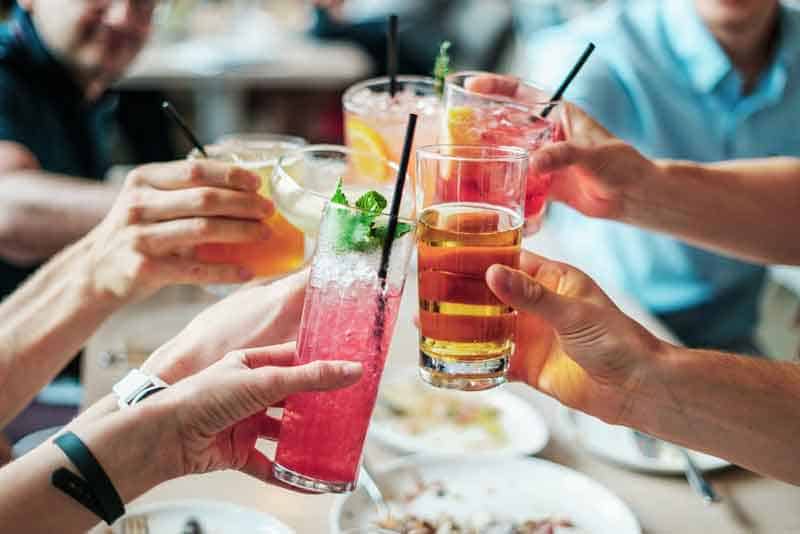 If you are stuck for ideas about retirement party games, find more suggestions in our other useful article called 17 Retirement Party Ideas to Make your Celebration Special.
#4 Capture the Moment with a Photo Booth
Photographs tell a story.  Hiring or setting up a photo booth at your coworker's retirement party is a great way of capturing the moment and creating lasting memories, especially if you have a retirement party theme.  Even if you are not throwing a themed retirement party for your coworker, posing in a photo booth with funny props is extremely entertaining.
If you like the idea of setting up a photo booth at your coworker's retirement party, Amazon has a range of photo booths and photo booth props to get you inspired.
#5 Spoil your Coworker with Thoughtful Entertainment
As a reward for your coworker's contribution to the workplace, why not hire some professional entertainment?  This could be a celebrity look-alike that the retiree admires, a close-up magician, a DJ or tribute band, or their favorite speaker.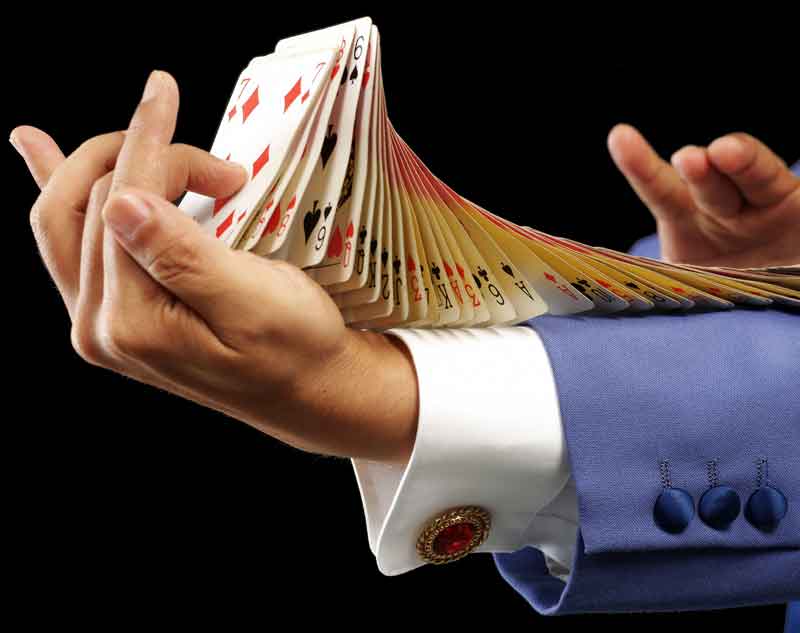 Including thoughtful entertainment is one of the retirement party ideas for coworker celebrations that will result in a more personal and memorable occasion.
#6 Mix Things Up with a Team Building Activity
If your coworker is not a big fan of parties, why not arrange a fun team-building activity instead of a traditional retirement party in the workplace?  Sharing a new experience is enjoyable and memorable.  Just remember to consider the retiree's likes and dislikes when you are choosing a retirement party activity.
Some of our favorite retirement party activities include:
Escape Room
Mixology Party
Murder Mystery – Team CSI
Private Room Karaoke
Wine Tasting
4×4 Off-Road Driving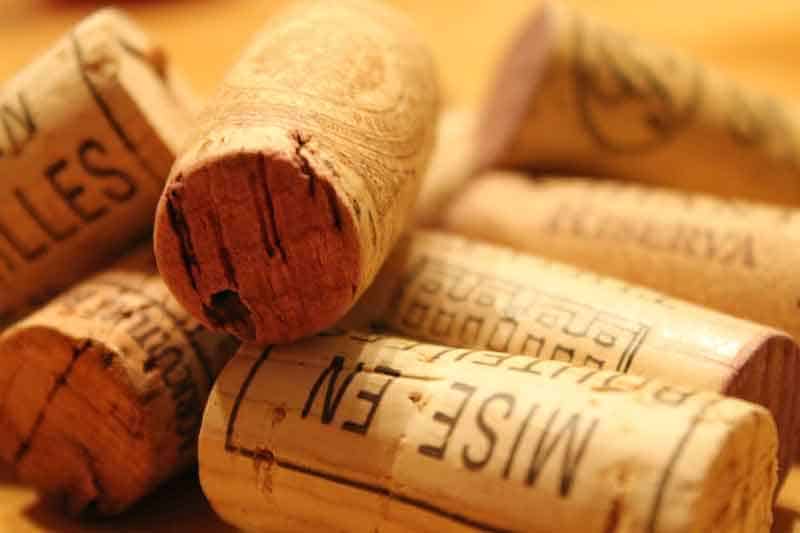 #7 Host a Fundraising Activity in Honor of your Coworker's Favorite Charity
One retirement party idea for coworkers who support a charity is to host a fundraising activity instead of a retirement party.  The retiring coworker and participants can enjoy themselves whilst raising money for a good cause. 
Your coworker will feel extra special as the fundraising event is being hosted in their honor as a valued employee and an amount of money will be donated to their favorite charity.
One fundraising suggestion is to hold a Golf tournament or other sports game and ask guests to donate to take part.  Similar ideas include a Sports Day or Bowling tournament.  Alternatively, guests could donate to attend a Casino Night or Spa Day.
#8 Take An Unforgettable Trip
What better way to show a coworker that they are valued than to organise a trip?  This could be a day out or an overnight stay.  This is one of those retirement party ideas for coworker that will be totally unexpected and make them feel special. The sky's the limit with this retirement party idea for a coworker!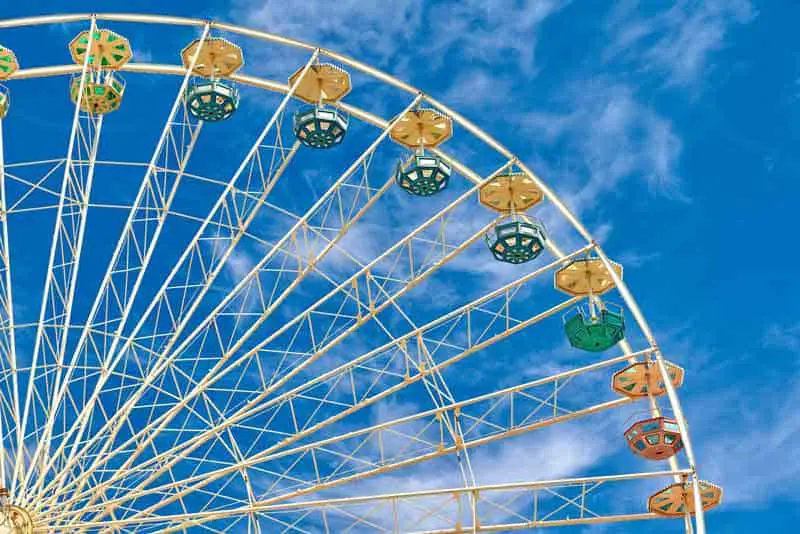 #9 Invite the Coworker's Former Colleagues and Old Friends
One thing that is often missed when arranging a retirement party for a coworker is to invite their former colleagues and old friends.  With a little bit of research and help from close family members, you should be able to track down some surprise guests. Including coworkers from the retiree's previous workplaces will add a thoughtful and personal touch to their retirement celebration.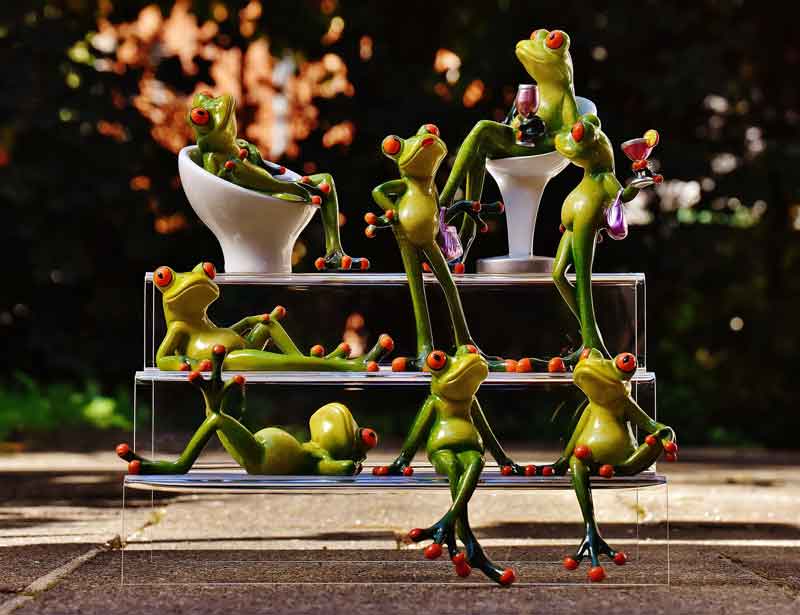 #10 Give Your Coworker a Thoughtful Retirement Gift
Choosing an appropriate retirement gift for a coworker is not always easy.  It depends on how well you know the retiring coworker.  Before you purchase a retirement gift, think about the retiree's personality, and find out about their interests and hobbies to guide you.
A suitable gift for a coworker could be something funny linked to work or a gift that relates to an existing hobby.  Alternatively, it could relate to their future retirement plans.  Personalized gifts are also a good choice of retirement gift for a coworker.
Instead of guests buying individual retirement gifts, it is a good idea to organise an online collection.  Guests can contribute whatever they can afford and have the opportunity of writing a retirement message to their coworker.  These retirement messages can then be incorporated into a very personal retirement card.
Once the collection has closed, a collective retirement gift can be purchased for the retiring coworker.  This will make it easier to buy something more meaningful that your coworker will treasure for years to come.