Finding and starting a new home hobby is always exciting whatever your age.  Hobbies for seniors at home can provide new challenges that are rewarding in many ways.  Learning something new can help enhance fine motor skills, maintain levels of mental agility, and improve feelings of wellbeing.
Hobbies for seniors at home are also a great way of passing the time and alleviating boredom.  They are also ideal pastimes for seniors with mobility issues.  Another advantage of hobbies for seniors at home is that they can be done individually or with a group of friends or family members.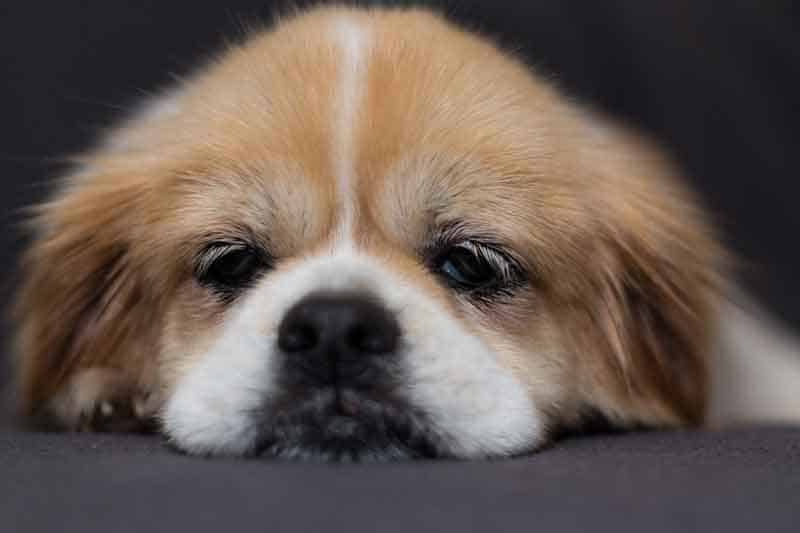 To inspire you, we've put together a list of 40 of the best worthwhile hobbies for seniors at home.
A-Z List of 40 Worthwhile Hobbies for Seniors at Home
1. Astronomy
Do you look up at the sky and wish you knew more about the stars and planets?  Astronomy is an easy hobby to start at home with the naked eye.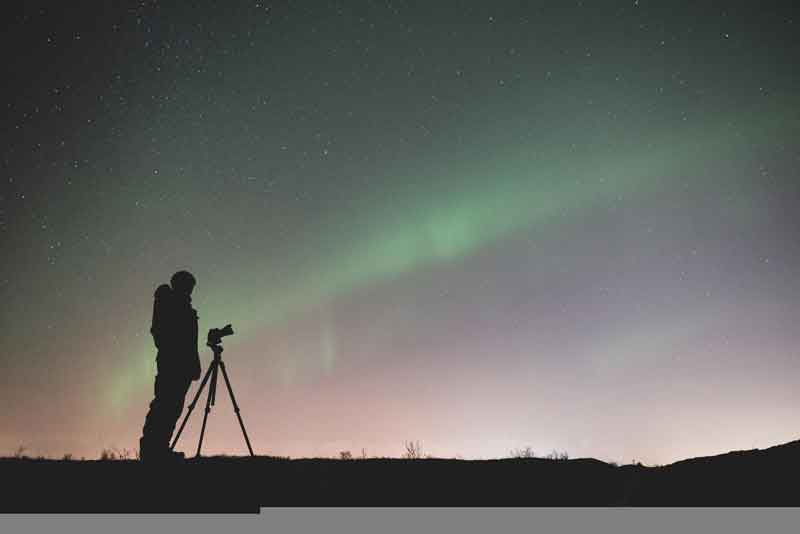 The first step is to acquaint yourself with the night sky.  Follow these links to get started on Amazon with beginner's guides to astronomy, planispheres and telescopes.
Astronomy is a popular hobby and there are many online communities that you can become part of from the comfort of your own home.
2. Baking
Baking is a very satisfying hobby for seniors that can easily be tried at home.  There is nothing better than creating delicious baked goods from basic raw ingredients.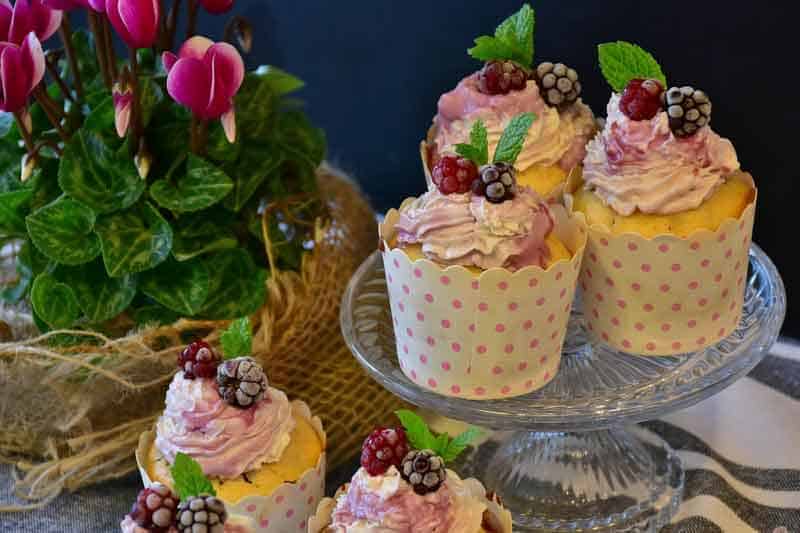 Baking also offers different levels of challenges.  It is perfect for beginners but there is so much scope to improve your skills in different areas like cakes, bread-making and even patisserie.
Baking is also a perfect activity to do with grandchildren at home.
3. Blogging
If you know your way around a computer, why not start your own blog from the comfort of your home?  In a blog, you write about an event, situation, or topic online.  You can basically blog about anything that you enjoy or that inspires you.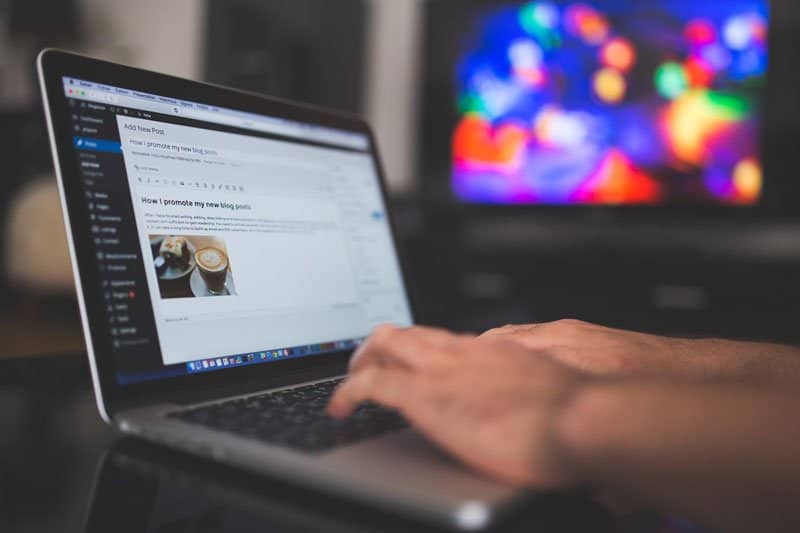 If you've had some interesting experiences in your life or you are extremely passionate or knowledgeable about a topic, why not share this in a blog?  Blogs are also a great way of becoming part of an online community as readers will often comment on your posts.
4. Board Games
Learning and playing a new board game keeps the mind active as you learn new rules and develop strategies to win.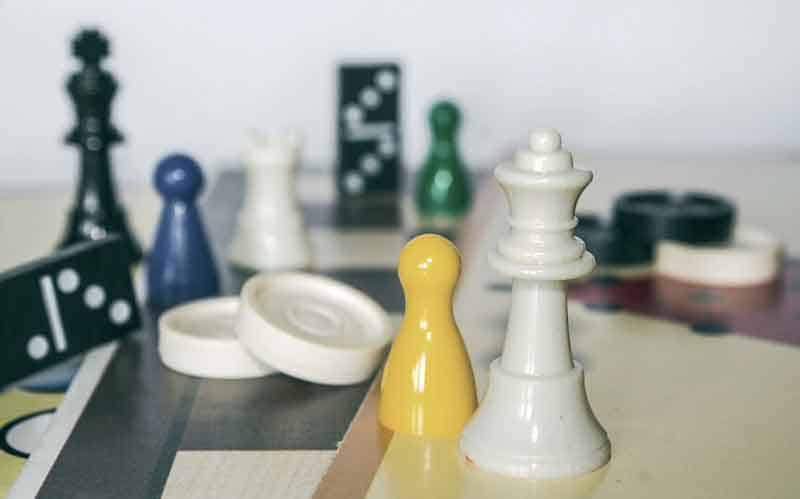 Playing board games at home can also be a sociable activity and they are a great way of bridging gaps between people of all ages.  My entire family loves to play board games and we often have four generations playing together!
Find out more interesting games in our other post about the best sit down games for seniors.
5. Book Club
Reading is a wonderful pastime.  A teacher colleague once said to me that "reading is breathing".
Reading is something that we do all the time but reading for pleasure is magic.  Books transport you to places you've never been to before and introduce you to so many different characters.
If you love reading, why not start your own Book Club with a group of friends or family members?  Decide on which book to read and then discuss the book together in the comfort of your own home.
6. Calligraphy
Another teacher favourite is handwriting!  Calligraphy is a relaxing activity that can also have a purpose.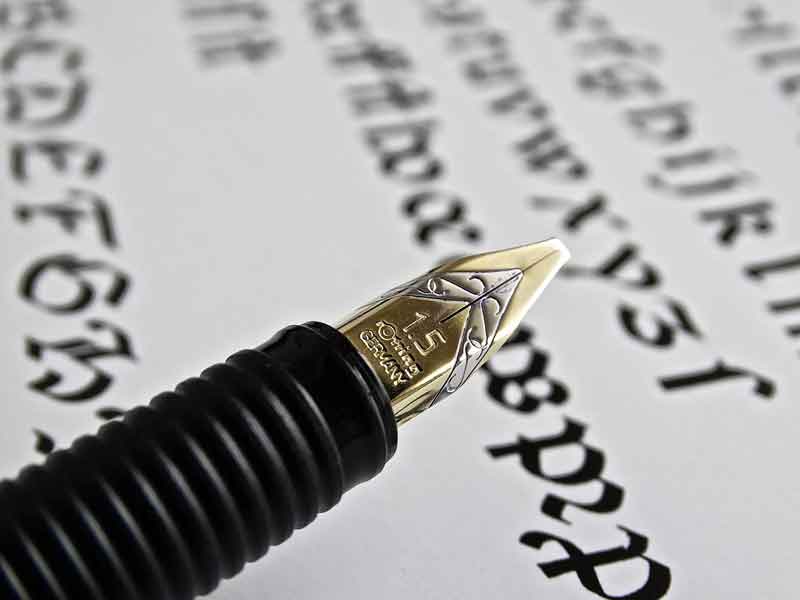 Once you have mastered the creative art of calligraphy, you can write beautiful messages in greetings cards or incorporate your new skill in other craft activities.
Amazon is a great place to look for Calligraphy starter kits.
7. Candle-Making
Candles look good and smell great, but have you considered making your own?  Candle-making is a rewarding activity that can be started at home with wax, wicks, fragrance oils and suitable containers.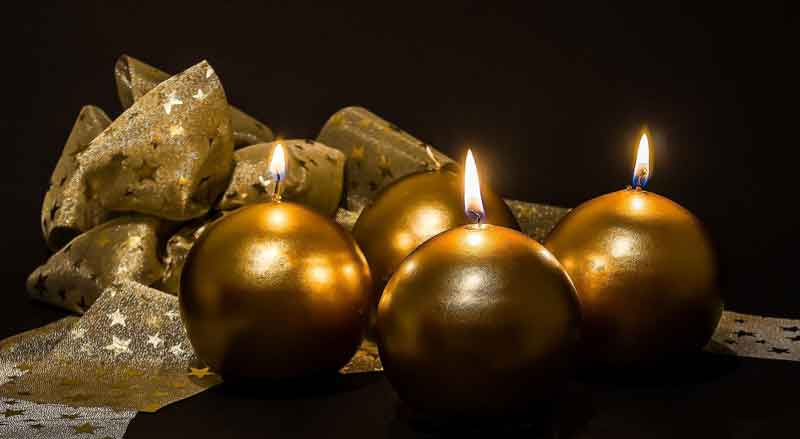 You can make candles on your own at home or why not gather a group of friends and make them together?  Candles make great gifts and could also be sold at craft fairs to make money for yourself or for a chosen charity.
To get started with candle-making, check out these affordable candle-making starter kits for beginners on Amazon.
8. Card Games
Card games are a great choice of hobbies for seniors at home.  A pack of playing cards is so versatile.  You can play games independently or with a group of family and friends.
One of the most popular card games one person can play is Solitaire and other variations like Clock Solitaire.  To find out more about other easy single player card games click here.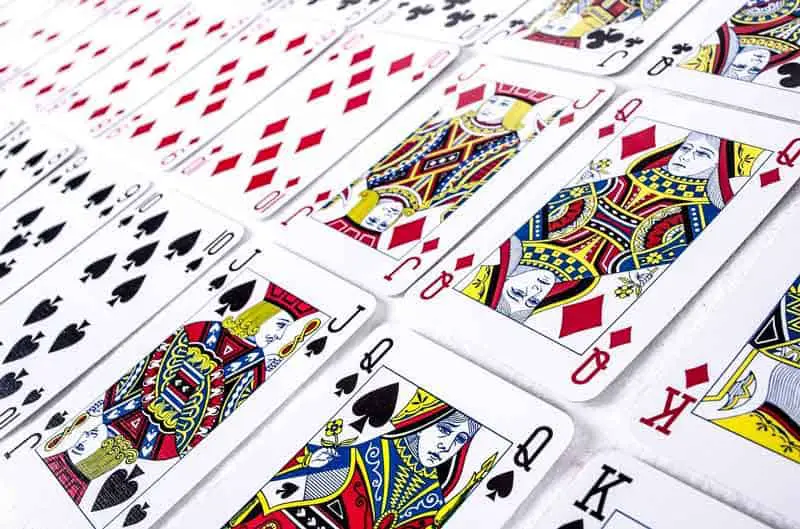 My family love playing cards when we get together.  Playing card games is a sociable activity and is an easy way for different generations to interact at home.  In fact, my grandma taught me the card games we still play today:
Newmarket
Sevens
Chase the Ace
Cheat
We keep a jar of small change to gamble for fun!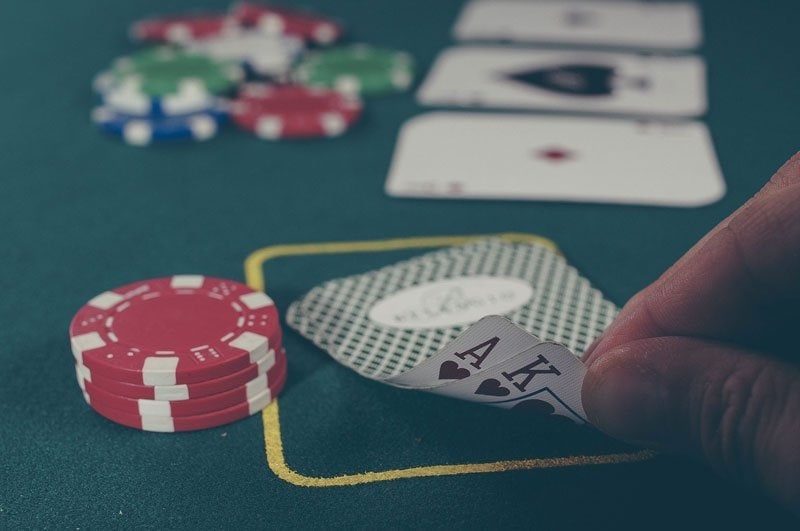 To get you started, Amazon have a wide range of playing cards from traditional decks to more creative, themed playing cards.
9. Circle Drawing
If you love being creative, I have just discovered circle drawing.  Circle drawing is easy to start and requires very little equipment.  It is also one of the hobbies for seniors at home that helps to exercise fine motor skills.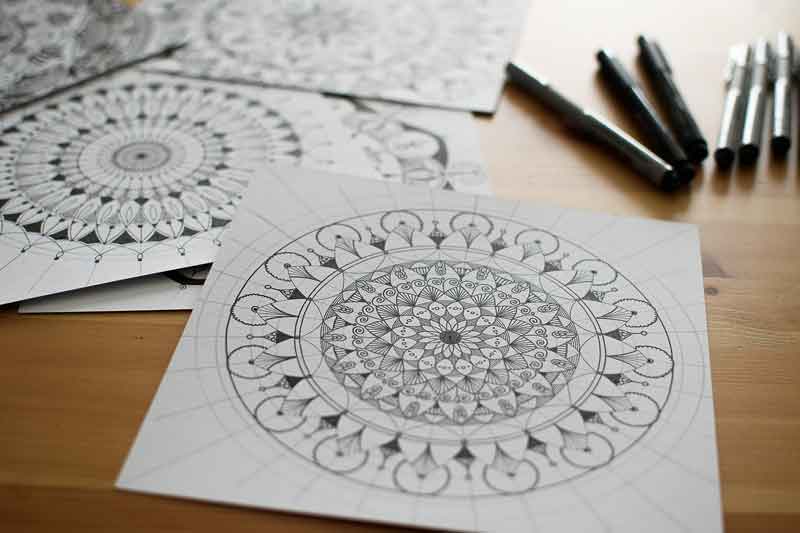 As the name suggests, circle drawing starts with drawing a circle.  You can use a compass or draw around a circular object.  Next, sketch your design inside the circle using a pencil.  When you are happy, use a fine liner to outline, shade and add detail to your finished design.
For more inspiration, check out these neat design ideas for circle drawing.  For a wide choice of fine liners, check out this selection on Amazon. 
10. Coding
Computer coding offers a different way of being creative at home.  Coding is the language you can learn to programme computers.  You can learn to code whatever your age and there are many online tutorials to help you get started.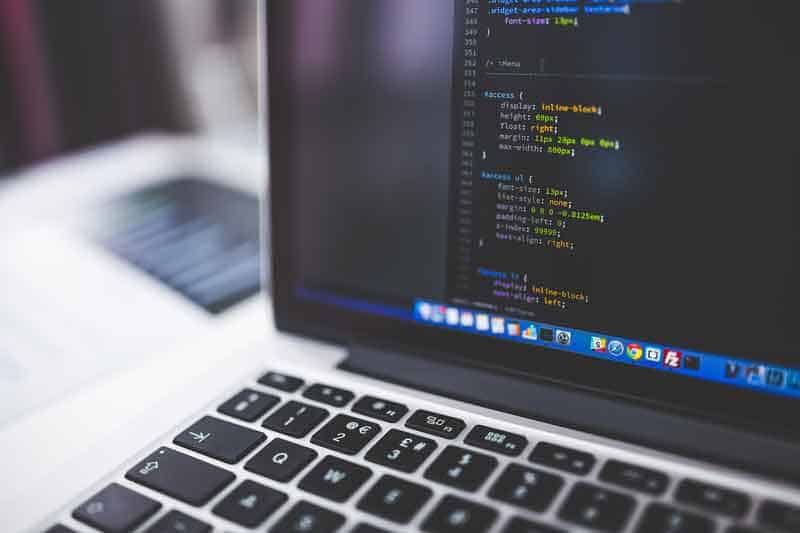 As a primary school teacher, I taught my class basic coding skills starting with visual interfaces such as Scratch.  They really enjoyed using their Maths knowledge to compile lines of code and watch the computer respond to their instructions.
The next step is to choose which coding language you are interested in learning and start to write your own algorithms (instructions).  Python is a beginner friendly code.
11. Collecting
Starting a collection is one of the most satisfying hobbies for seniors at home. The great thing is that you can start a collection of anything from comic books to snow globes to wine.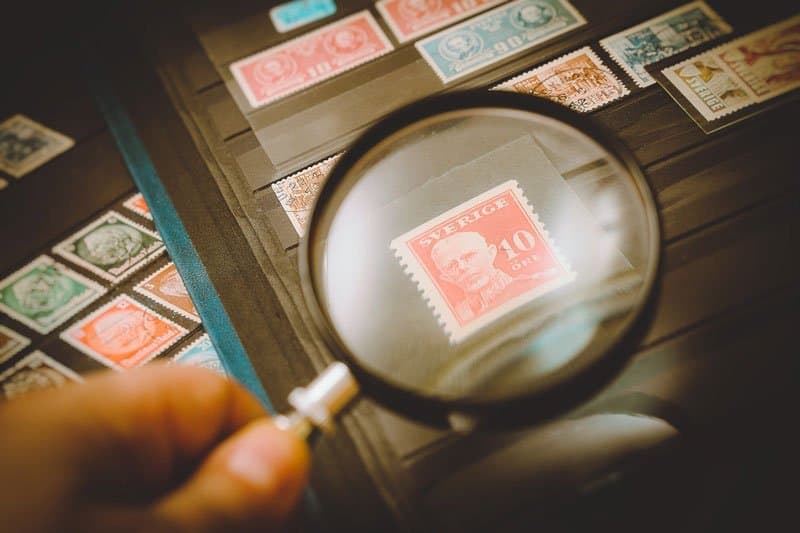 Some people decide to collect things that may gain value in the future, whereas other people collect things that appeal to them and give them great pleasure.
Online shopping makes it easy for seniors to search the internet and add to their collection at home.  Before you decide what to collect, think about the budget you have available for your collection and where you will store the items.  They soon spread all over the house!
12. Cooking
Cooking is one of the easiest hobbies for seniors at home.  Whether you are a beginner home cook or a more advanced home cook, you can always extend or broaden your cooking skills and knowledge.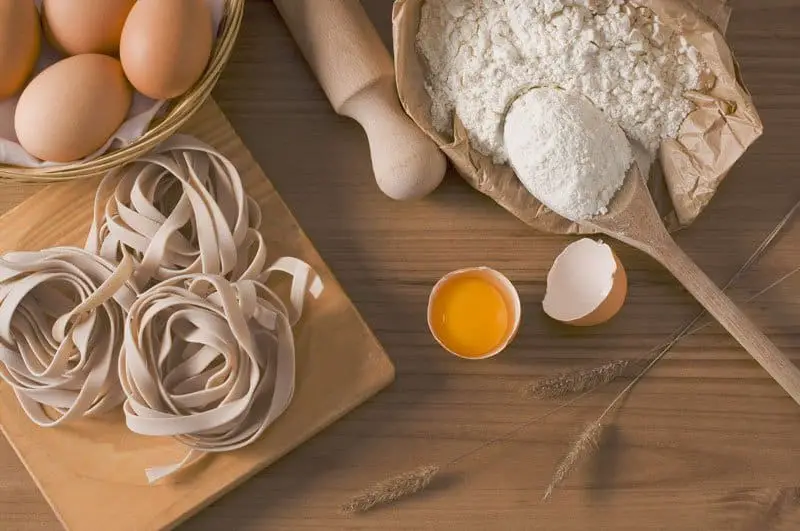 For instance, you can learn how to bake different types of bread, master an international cuisine, or discover the art of chocolate making in the comfort of your own home!  To inspire you, browse the extensive range of cookery books available on Amazon.
If you are looking for an interesting selection of easy recipes that can be made on a budget at home, check out this YouTube channel called Elite Home Cook.  It features a range of delicious recipes that your friends, family and grandchildren are sure to love.
13. Craft Beer Making
Brewing your own beer is a fast-growing hobby that is easy to do at home.  It is another of the most rewarding hobbies for seniors at home.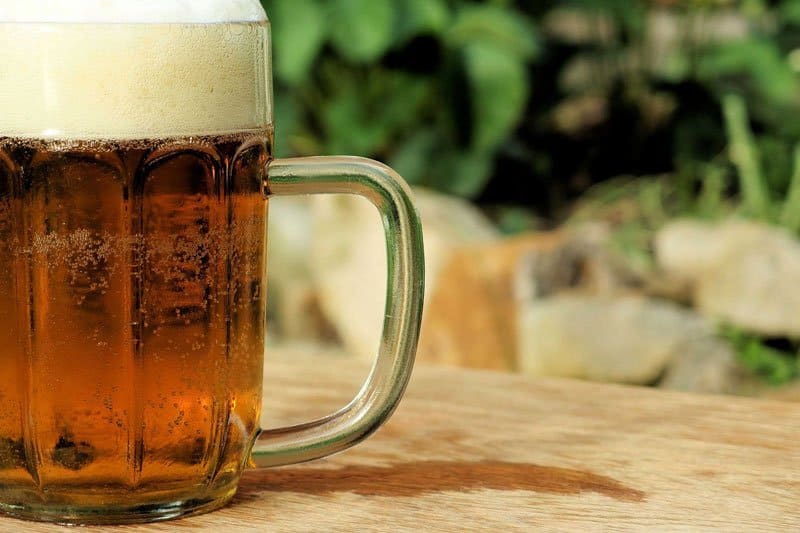 However, craft beer making is a learning experience that takes time and patience.  Of course, the results can be enjoyed with friends and family and may even save you some money.
To get started with this hobby, check out the craft beer making starter kits on Amazon.
14. Crochet and Amigurumi (Japanese Crochet)
Crochet requires very little equipment and is a hobby for seniors at home that has great benefits for health and wellbeing.  It can improve memory function, enhance fine motor skills, and reduce stress and depression.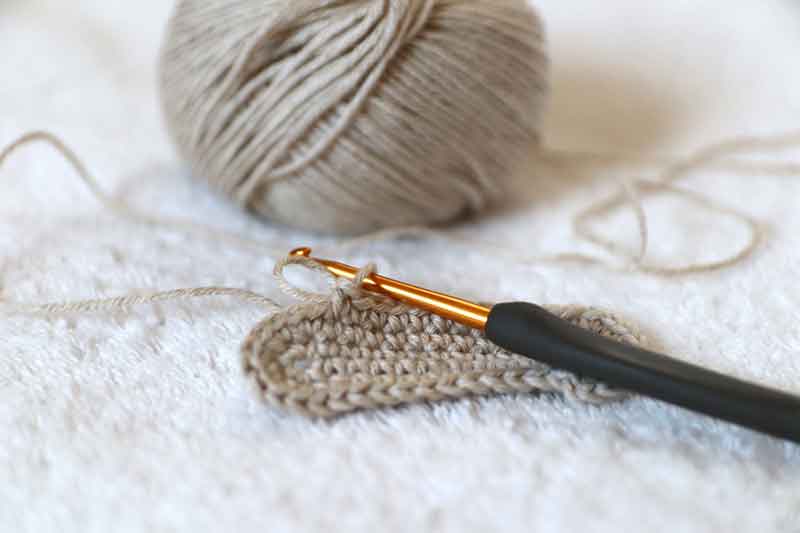 Crochet is also a brilliant hobby for expressing your creativity at home.  Crochet is not just about blankets!  There are so many crochet projects including cute baby boots, motifs for gift cards, mug warmers, floor poufs, tote bags and so much more! It's also very easy to find patterns and tutorials online from the comfort of your own home.
In case you were wondering, Amigurumi is the Japanese art of crocheting small 3D toys and objects.  Amigurumi uses crochet stitches, but you end up with 3D shapes rather than 2D shapes.  These cute toys make great gifts for grandchildren!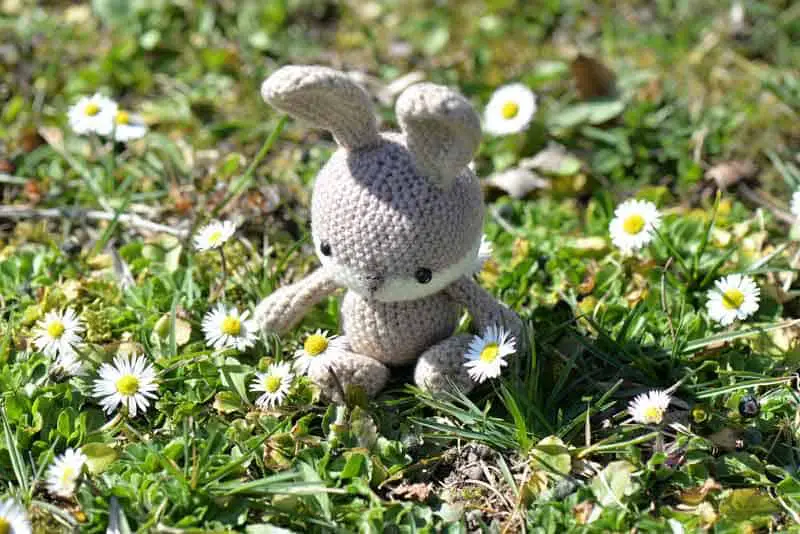 15. Flower Arranging
Flower arranging is another hobby that will enable you to explore and express your creativity at home.  If you have a garden, there is nothing more relaxing and satisfying than picking your own flowers and foliage and filling your home with beautiful arrangements.  However, it you don't have a garden, why not ask friends and family to help you out by providing materials?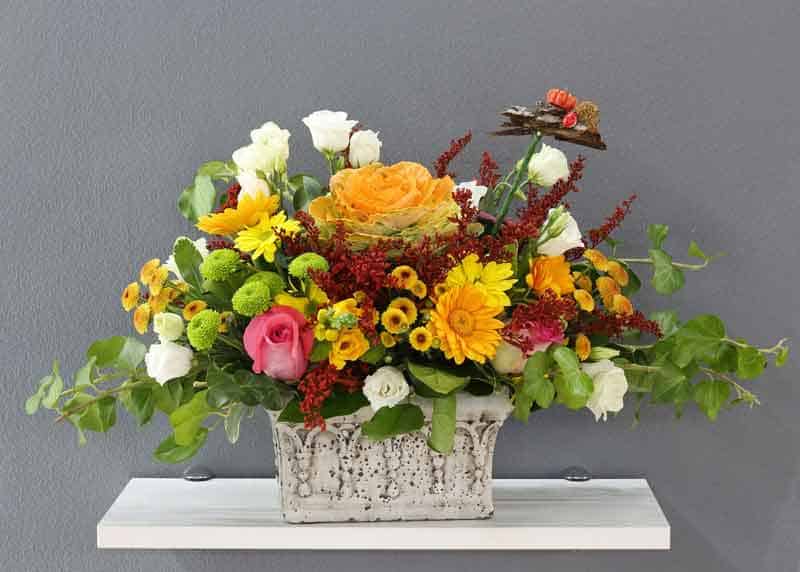 Following online tutorials or joining an online flower arranging group can enhance your flower arranging skills.  You can practise different types of flower arrangements and gain inspiration from others.
You may also learn about flower arranging techniques from other countries.  For example, the Japanese art of flower arranging known as Ikebana.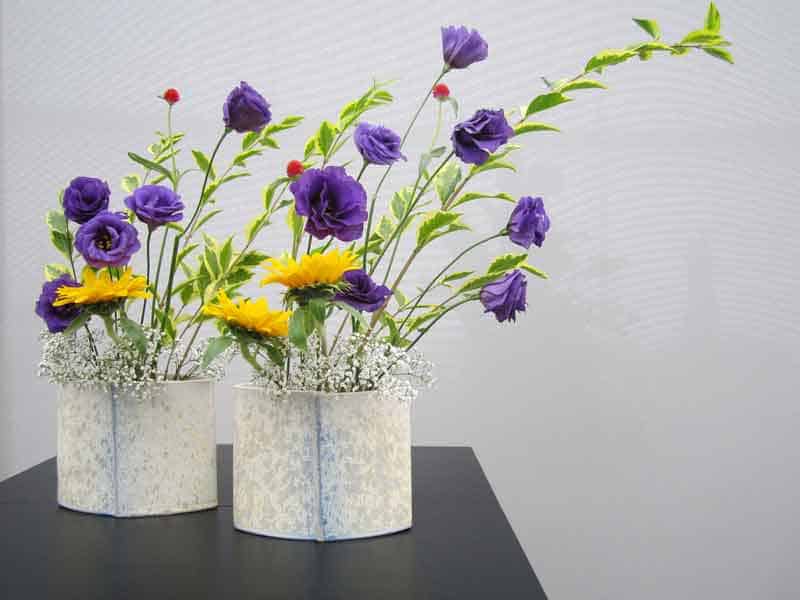 16. Gaming
You may think that playing video games at home is for young people.  Think again!  Research has shown that older adults can also benefit from playing video games on a PC or gaming console.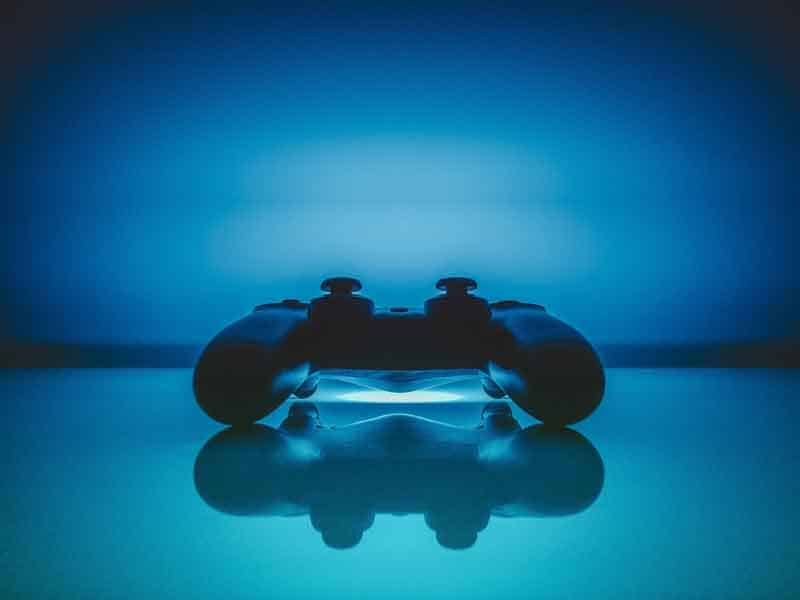 There is an enormous range of video games and gaming consoles to suit every type of interest.  The main video game genres are action, adventure, role-play, strategy, simulation, and sports. You can get an idea of the type of video games available by browsing Amazon's selection from the comfort of your home.
17. Genealogy
How much do you know about your family?  Genealogy is the perfect hobby for seniors at home, especially if you enjoy researching things and have access to a computer.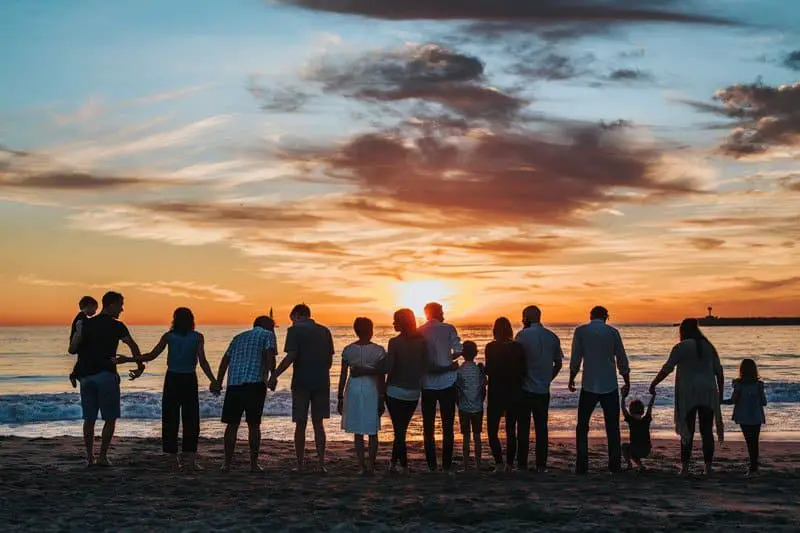 Tracing a family tree is a very interesting and rewarding hobby but it takes time and patience.  So, retirement is the perfect time to start researching your past ancestry and to record valuable memories.  Studying your family's past history and origins might even lead to some interesting discoveries that will be treasured by generations to come!
18. Jewellery Making
Jewellery making is another rewarding hobby for seniors that can be enjoyed at home.  Making jewellery is a fun hobby that allows you to be creative and make unique pieces of jewellery that express your personality.  It keeps the brain active and develops fine motor skills.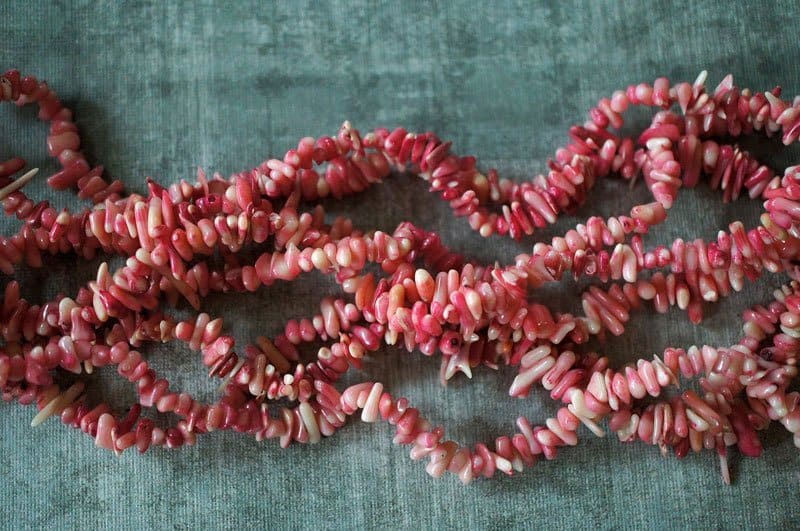 If you love jewellery, making your own jewellery is also a great way to save money.  Hand-made jewellery also makes a great gift.  You may even be able to earn a small income by selling your creations!
To get started with jewellery making, decide on the type of jewellery technique that you like the most.  Beaded jewellery is often a good place to start for beginners.  Click here to get some ideas about jewellery starter kits and tools on Amazon.
19. Jigsaw Puzzles
Putting the final piece in a jigsaw puzzle is extremely satisfying!  Jigsaw puzzles are a relaxing choice of hobby for seniors at home and can be completely independently or with your friends and family.  People of all ages love jigsaw puzzles, so they are also a great activity to promote interaction between generations.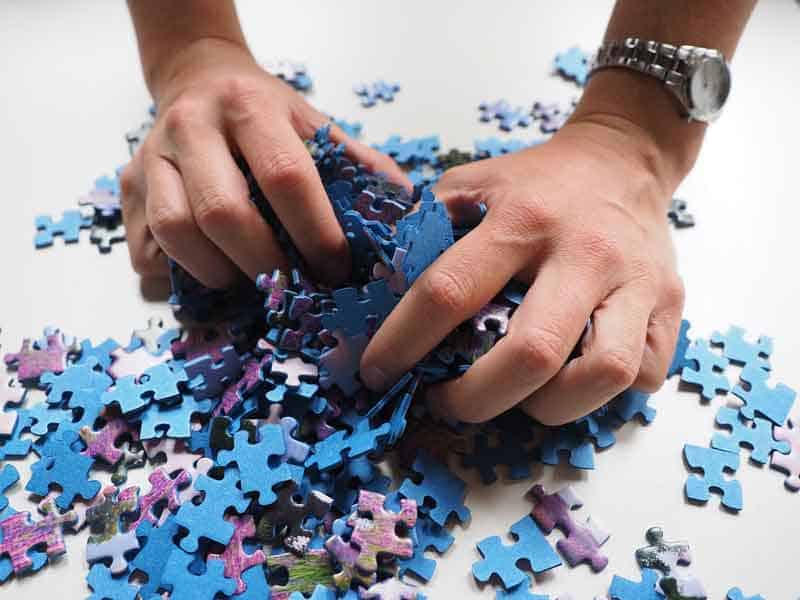 Puzzles can also improve your memory and problem-solving skills.  One of the useful things about jigsaw puzzles is that the level of difficulty varies according to the number of puzzle pieces and design.  You can progress your jigsaw puzzle skills which adds an element of challenge.
There are thousands of different images to choose from, so it's easy to match a jigsaw puzzle to your interests to get started with this great hobby at home.  Click on this Amazon link to find the perfect jigsaw puzzle for you.
20. Journaling
Keeping a journal is another great hobby for seniors at home because it is an inexpensive, low-tech activity that improves memory.  Journaling is a great activity to keep your mind busy in winter months and it enables creativity and self-expression.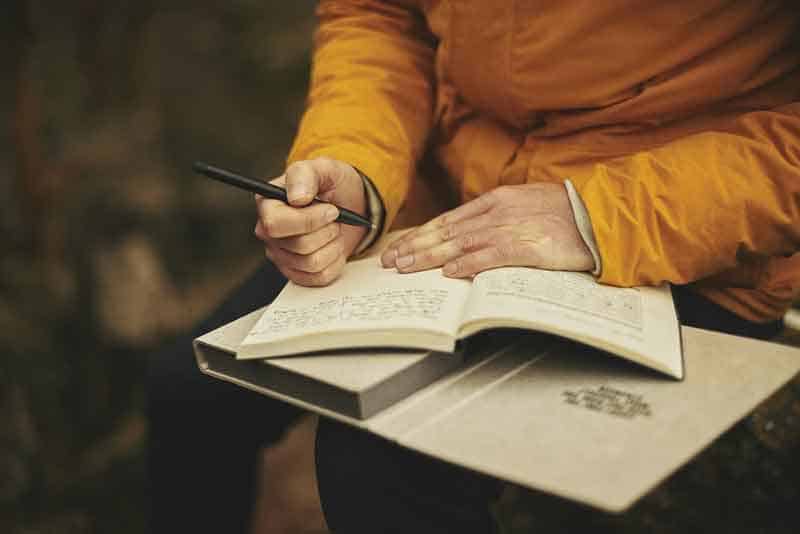 A journal could be used in its traditional sense as a diary recording daily events, activities, or memories.  However, journals can also be used to organise thoughts about things of interest.  For example, notes about books read or plants or birds spotted in the garden.  Journals could also be used to respond to daily prompts or to express daily gratitude.
21. Lego Building
Most adults have fond memories of building Lego as a child or with grandchildren.  However, did you know that there are now adult Lego sets?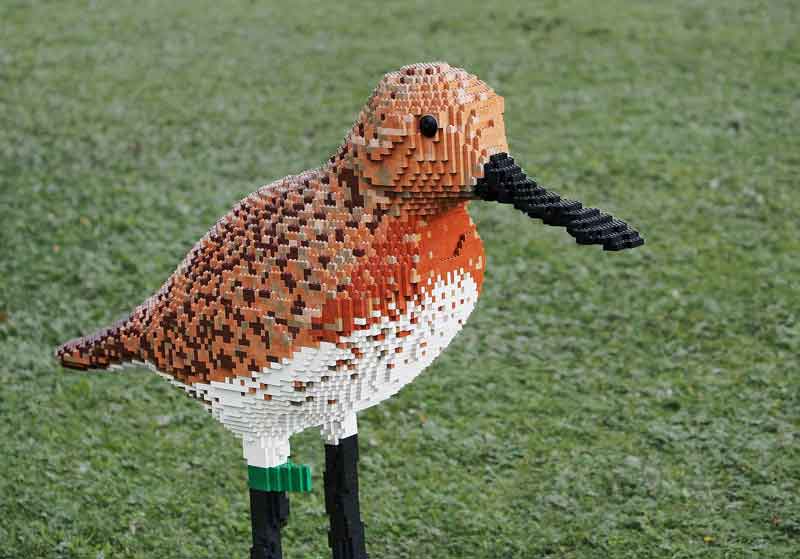 Sitting around a table and building Lego is a creative activity that can be done independently or with friends and family which makes it another great choice of hobby for seniors at home.  Lego is also a great boredom buster that improves fine motor skills.
Although adult Lego kits can be expensive, why not buy one set using this Amazon link and then swap with other friends and family?
22. Knitting
Knitting has always been a favourite hobby with seniors at home.  However, since the Covid pandemic, knitting has also enjoyed a revival and gained popularity amongst younger generations.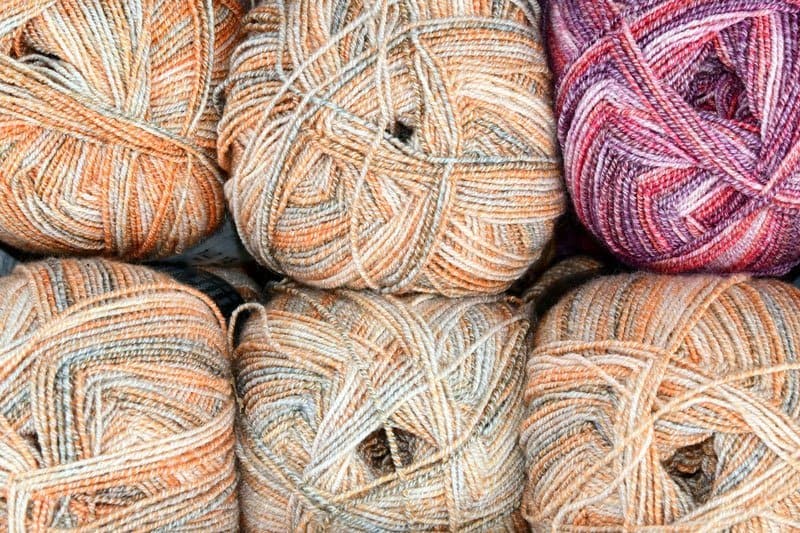 In addition to being a satisfying hobby, knitting is a low budget activity that focuses the brain and can help reduce stress and anxiety.  It is also an appealing activity if you are interested in sustainable fashion.
To learn how to knit or gain more inspiration about what to knit, check out this selection of knitting books on Amazon.
23. Model Building
Models always seem to attract attention, whether they be model aeroplanes, model buildings or model cars.  Model building is a hobby that you can easily pursue at home at the kitchen table or in the garage.
Model building is the perfect hobby for seniors who like working with their hands and enjoy being creative.  Assembling the models requires concentrations and helps develop dexterity and improve hand-eye coordination.  Finishing a project always provides a sense of satisfaction and pride.
24. Model Trains
Model train building is a rewarding and creative hobby for seniors at home that involves designing, constructing, and operating miniature train layouts.  This hobby enables you to become completely immersed in the world of trains in the comfort of your own home.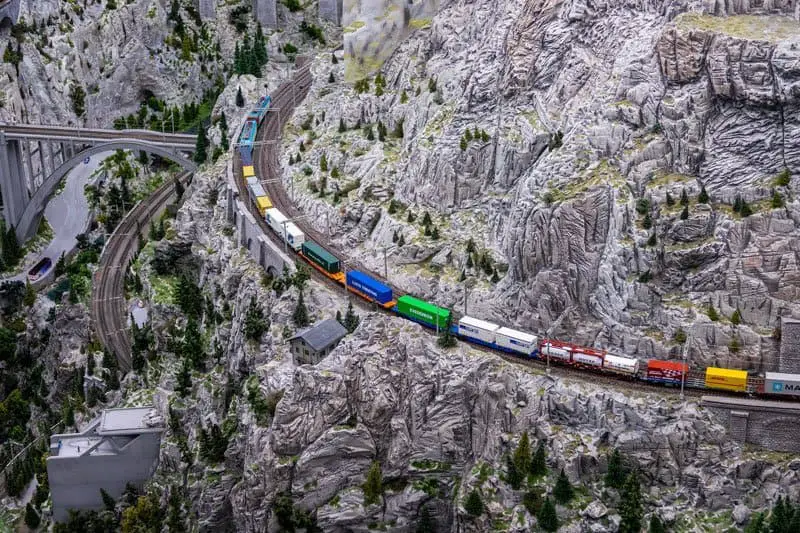 Model train building also enhances dexterity and fine motor skills.  This hobby also provides a sense of accomplishment through building and designing intricate layouts.
25. Online Learning
Another way for seniors to develop a new hobby at home is to explore online learning.  There is a wealth of online opportunities for you to acquire new skills and knowledge.  Here are some ideas:
Enrol in a variety of courses through online platforms (click here to learn how to Teach English as a Foreign Language via online TEFL courses).
Explore virtual museums and cultural sites.
Learn languages through apps.
Join online cooking classes (follow link to YouTube cooking channel called Elite Home Cook).
Engage in hobby communities and forums.
Attend webinars and watch TED Talks.
Take online writing courses.
Access gardening resources.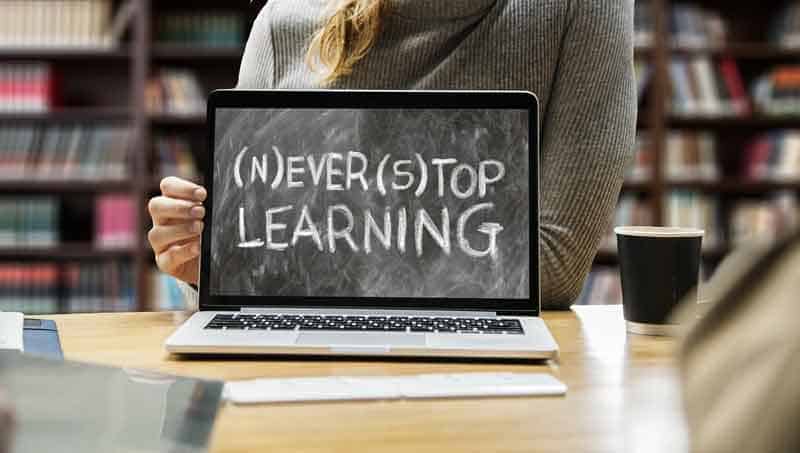 These online platforms and resources provide a convenient and accessible way for you to learn, connect with others, and expand your knowledge in various fields of interest from the comfort of your home.
26. Origami
Origami, the Japanese art of paper folding, is another fascinating and creative hobby that can easily be enjoyed by seniors at home.  Origami involves transforming a simple sheet of paper into intricate and delicate three-dimensional models using various folding techniques.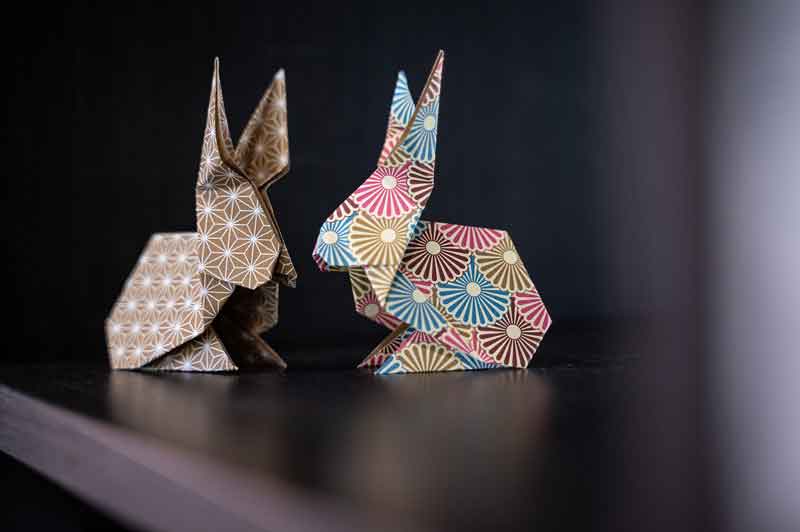 Origami is a relaxing hobby that can also improve your hand-eye coordination.  There are so many Origami projects to choose from including animals, flowers, balls and even earrings!  Your Origami creations can be brought to life using beautifully patterned papers.
27. Painting
Painting is creative and expressive hobby for seniors at home.  It is also a relaxing hobby that can help to reduce stress.  One of the appealing things about painting is that here is no right and wrong and it is one of those hobbies that can grow with you.
Another great thing about painting is that you can learn various techniques and mediums and explore different styles and subjects.  By following online tutorials, you can improve your painting skills and perhaps make new friends and display your unique pieces of art in painting forums!
28. Plant Care
Plants make people happy and having greenery in your home can have some positive benefits, especially if you are confined indoors.  Caring for plants can make your indoor life a pleasure and reduce anxiety and stress.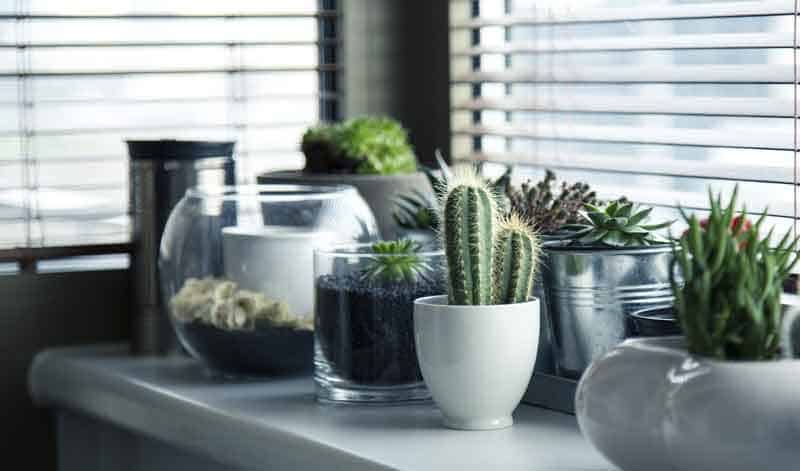 To get started with your own indoor garden, choose low-maintenance plants like:
Aglaonema
Aloe Vera
Peace Lily
Pothos
Snake plant
Spider plant
Zanzibar Gem
29. Puzzles
Puzzles are one of the easiest can cheapest hobbies for seniors at home.  Puzzles are rewarding and require problem-solving skills that keep your mind active.  There are so many different types of puzzles to chose from and they can be enjoyed in different formats.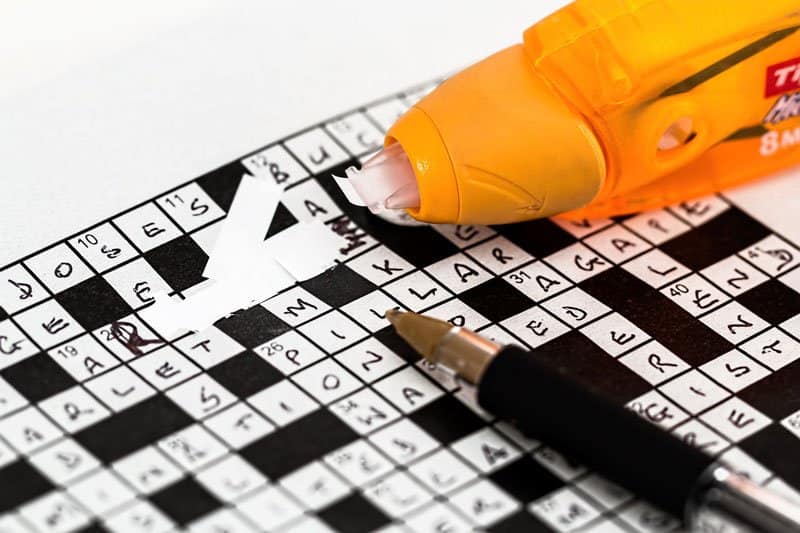 Popular puzzles include crosswords, word searches, Sudoku, logic puzzles, cryptic puzzles, maze puzzles and riddles.  Here are some easy ways you can access puzzles at home:
Puzzle books
Newspaper and magazines
Online platforms and websites
Mobile apps
Video puzzle games and software
30. Quilting
Quilting is another popular hobby for seniors at home but is made easier with a sewing machine!  Quilting is a creative hobby that can bring you much joy and the recipient of any finished project is sure to be happy!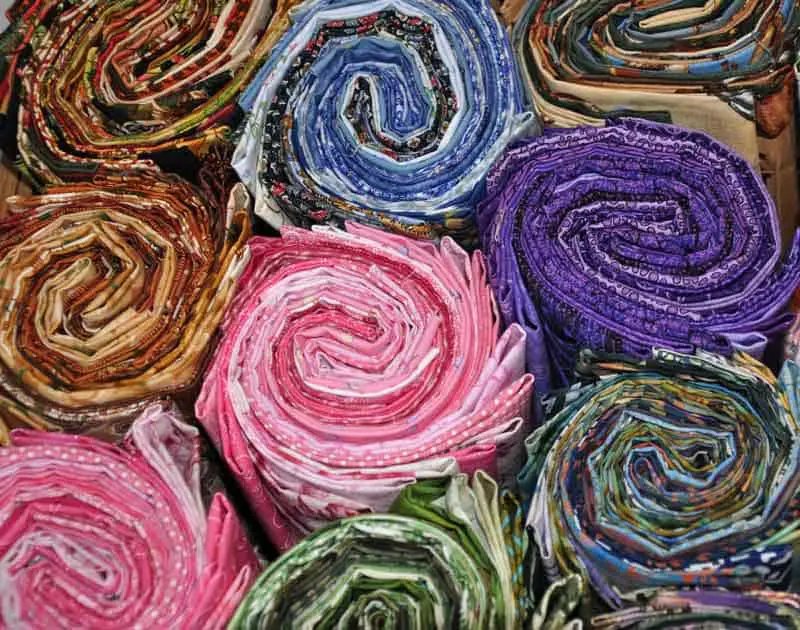 Designing and making a quilted object requires creativity and problem-solving skills.  Choosing and arranging patterns, fabrics and colours can bring you much pleasure and the finished product is always from the heart.
Remember that quilting does not just involve making quilts!  You can make table runners, wall hangings, coasters, and bookmarks to name a few!
31. Research Project
If you are like me and love learning new information, a research project might be the perfect hobby for you to start at home.  There are numerous areas of interest that can be researched at home using reference books or a computer.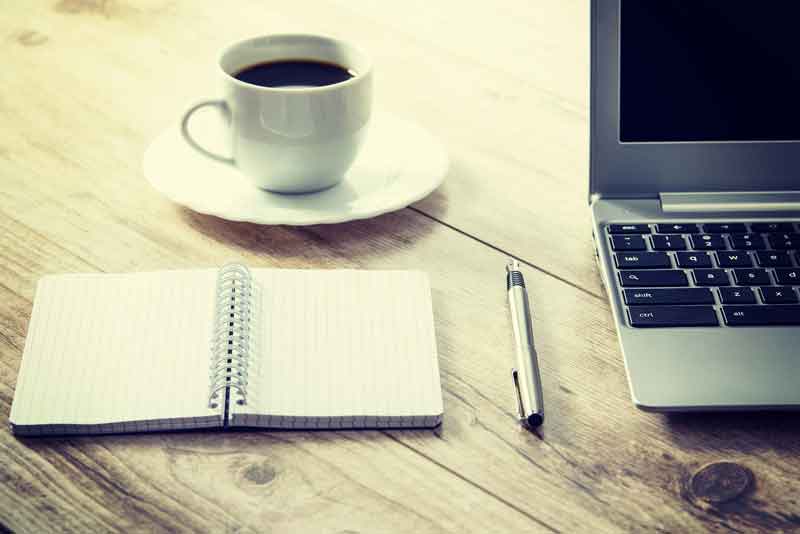 Genealogy: Delve into your family history and genealogy.  Research your ancestors and explore family trees using online resources and databases.
Creative writing: Explore the world of creative writing by researching different writing techniques, storytelling methods, and genres. You can write short stories, poems, memoirs, or even start working on a novel. Online writing communities and courses can provide support and feedback.
Art Appreciation: Research and learn about various art movements, artists, and artistic techniques. You can explore different art forms such as painting, sculpture, photography, or even digital art. Online galleries and virtual museum tours offer access to a wealth of artwork to explore.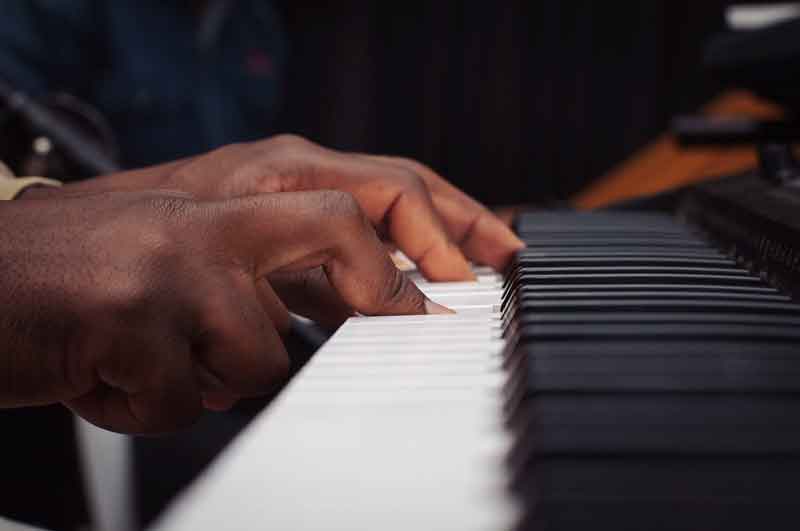 Gardening: Research gardening techniques, plant care, and landscaping ideas. You can explore different types of plants, learn about propagation, and discover tips for creating beautiful gardens or maintaining indoor plants. Online gardening forums and websites offer a wealth of information.
Learning a Musical Instrument: If you are interested in music, research and choose a musical instrument you would like to learn. Find online tutorials, video lessons, and resources to learn at your own pace.
Birdwatching: Research different bird species, their habitats, and migratory patterns. You can learn about birdwatching techniques, bird identification, and bird behaviour. Online birdwatching communities and forums offer opportunities to connect with fellow enthusiasts.
Collecting: Research and explore various collecting hobbies such as stamps, coins, antiques, or even trading cards. You can learn about the history, rarity, and value of different collectibles. Online resources, collector forums, and auction websites can provide valuable information.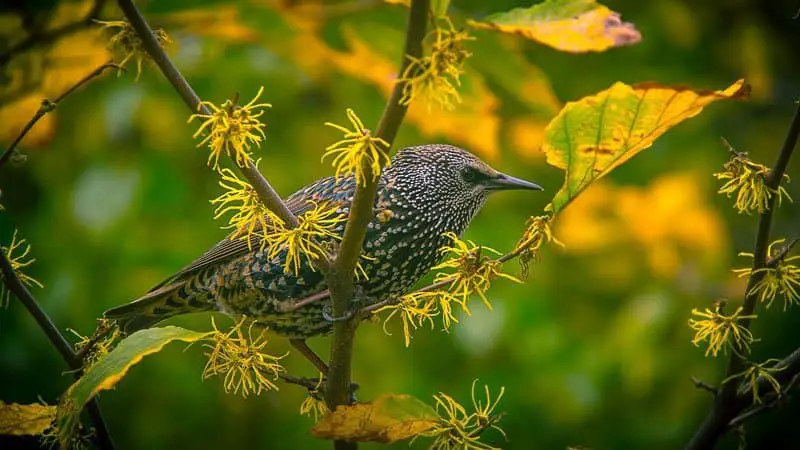 32. Scrapbooking
Scrapbooking is a wonderful hobby for seniors at home as it allows you to preserve cherished memories, express your creativity, and engage in a meaningful and enjoyable activity that can be shared with loved ones.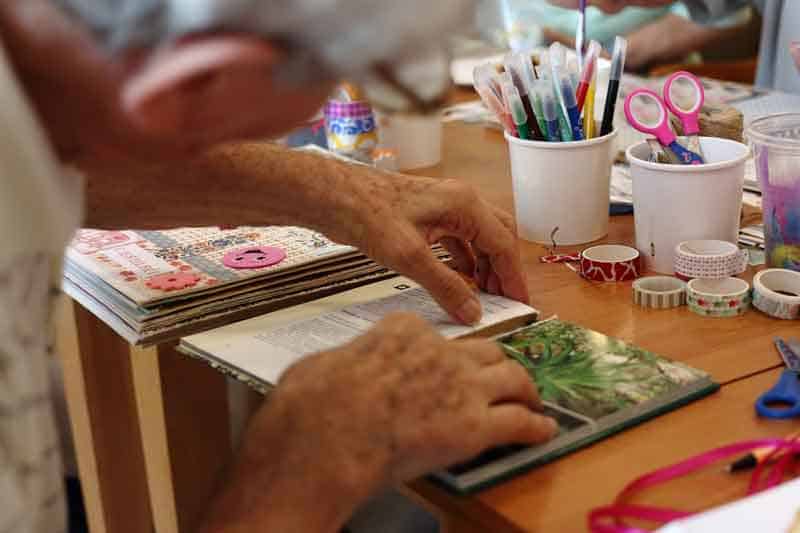 If are savvy with tech, you may be interested in exploring digital scrapbooking.  Using software, digital photographs can be embellished with digital graphics to design unique 2D artwork.
33. Sculpting
Sculpting is an excellent hobby for seniors at home as it can provide you with a creative outlet and opportunity for self-expression, plus therapeutic benefits.
Sculpting allows you to explore your artistic abilities, work with different materials and create unique three-dimensional artworks that can be displayed or gifted to others.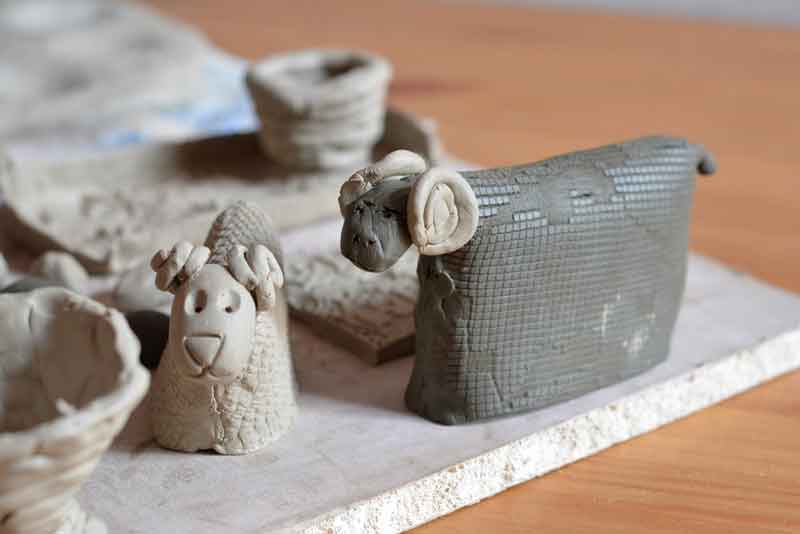 Materials that could be used for making sculptures at home include:
Polymer clay
Air-dry clay
Papier mâché
Soap
Modelling clay
Recyclable materials (eg. wire, plastic bottles, tin cans, or discarded metal pieces)
Natural materials (eg. stone, driftwood, seashells, or dried leaves)
Sculpting can be a relaxing and immersive activity that promotes focus, mindfulness, and a sense of accomplishment.  This makes it an ideal hobby to engage with at your own pace and in the comfort of your home.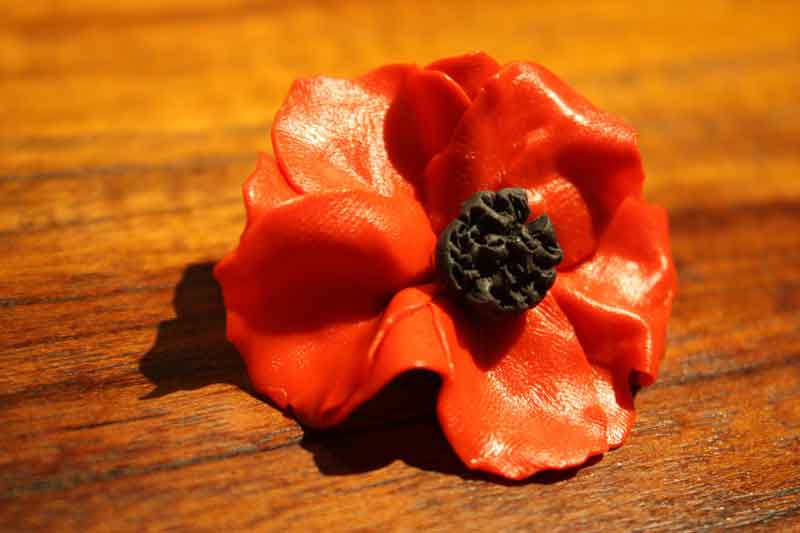 34. Sewing
Sewing is a rewarding hobby for seniors at home as it offers a wide range of creative possibilities and practical applications. From basic hand stitching to more advanced techniques like embroidery or quilting, you can explore various sewing techniques to create beautiful garments, home decor items, or even personal accessories by hand or using a sewing machine.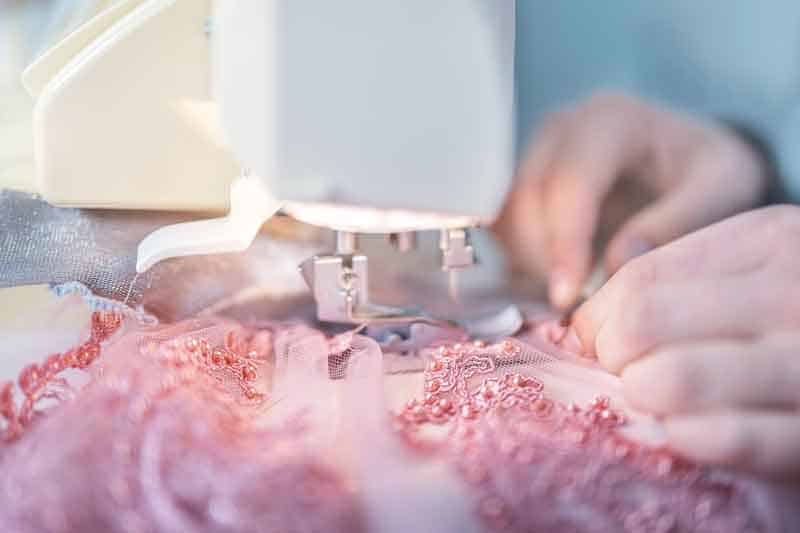 In addition to exercising fine motor skills, sewing can provide you with a sense of accomplishment.  Sewing is also a great outlet for self-expression and customisation, making it an engaging and fulfilling hobby for you to enjoy at home.
35. Sketching
Sketching is an excellent hobby for seniors at home as it provides a creative outlet.  The art of drawing also encourages observation and mindfulness, and allows for self-expression.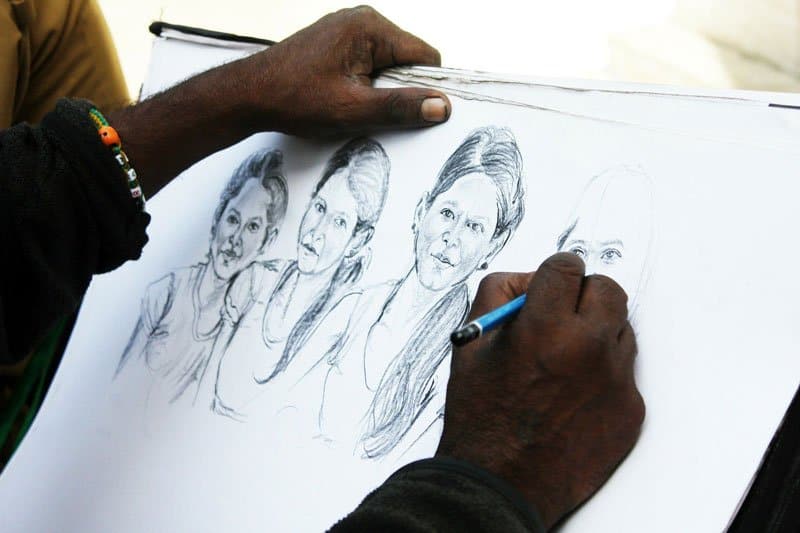 With very little equipment, you can engage in a variety of sketching projects at home.  Here are some ideas:
Capturing still life compositions.
Sketching portraits of loved ones or pets.
Exploring landscapes and nature scenes.
Documenting everyday objects.
Experimenting with abstract designs.
Creating personal visual journals to record your thoughts and experiences through sketches and illustrations.
36. Stargazing
Stargazing is an outdoor activity that can be enjoyed in your own backyard.  You will have the best experience of stargazing if you live in an area with lower levels of light pollution.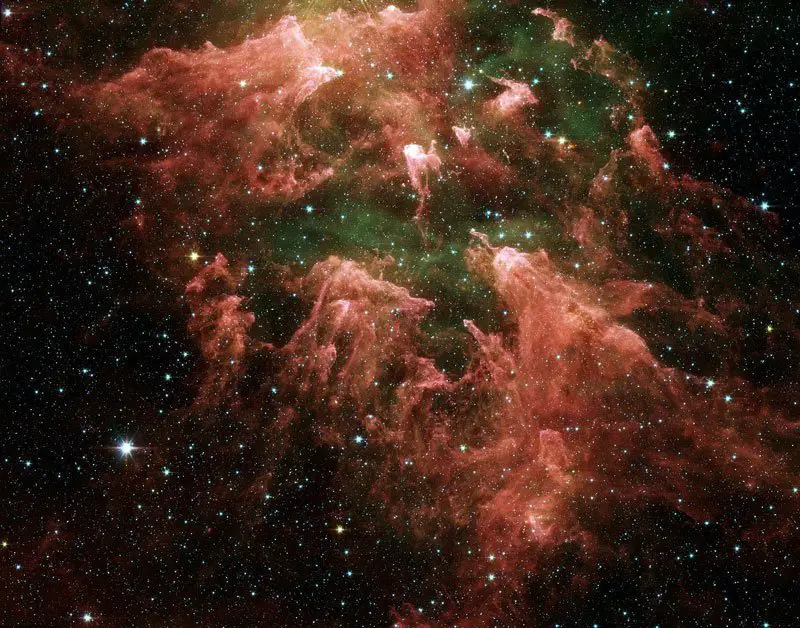 With the right stargazing equipment, you may even make a new discovery!
37. Stop Frame Animation
An original and rewarding hobby idea for seniors at home who enjoy photography and technology is stop-frame animation.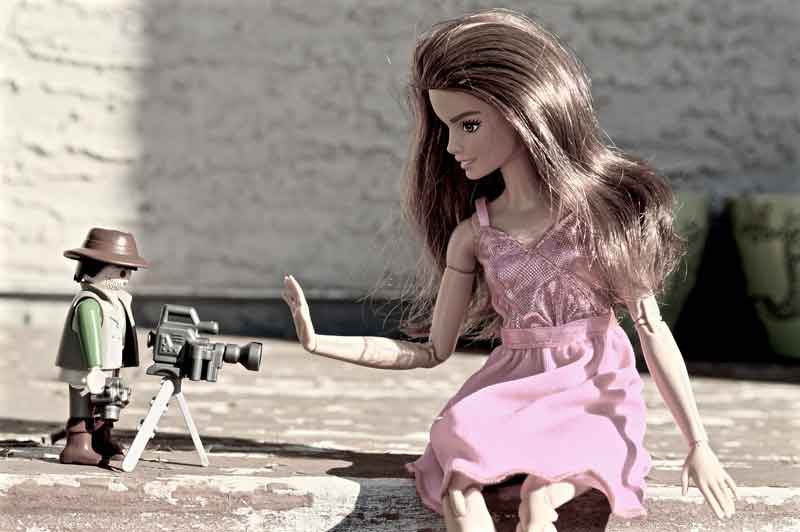 Stop frame animation, also known as stop motion animation, is a technique where objects or characters are meticulously moved in small increments and captured frame by frame to create the illusion of movement when played back.
You can start a stop motion animation project by using free versions of beginner-friendly software such as Stop Motion Studio or the iMotion app.  Look for software that offers user-friendly interfaces, basic editing features, and step-by-step guidance to help you bring your stop motion ideas to life.
38. Wine Making
Wine making is an excellent hobby for seniors at home as it offers a rewarding and engaging experience.  Although the process of home winemaking requires attention to detail and patience, with the right resources, equipment, and guidance, you can certainly learn and master the technique over time.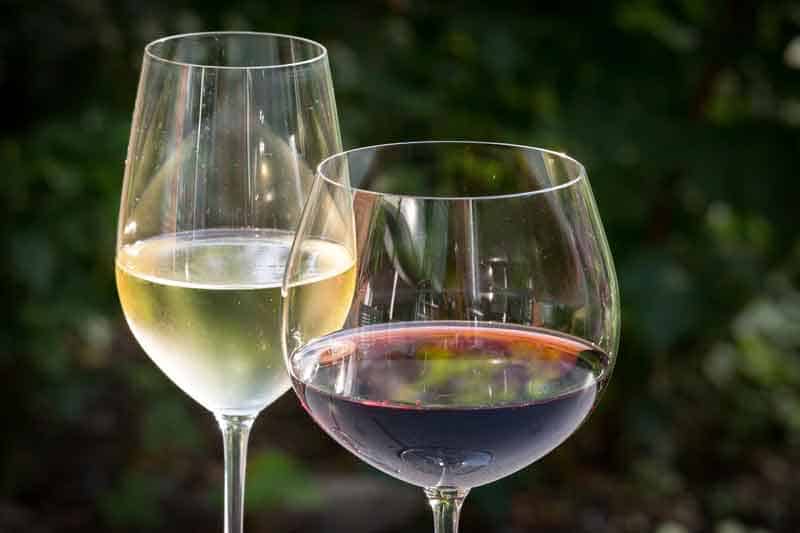 If you are a beginner in winemaking, start with a wine that is relatively easy to make and requires minimal equipment. Here are a few options that are often considered suitable for beginners:
Fruit Wines: Fruit wines can be made from various fruits like berries, peaches, apples, or plums. They often require less aging compared to grape wines and can be a great choice for beginners due to their simplicity and shorter fermentation period. Elderflower wine is another good choice.
Kit Wines: Wine kits are available for home winemaking and provide pre-measured ingredients and instructions. These kits offer a straightforward way to produce wine, and they come in a variety of styles and flavours.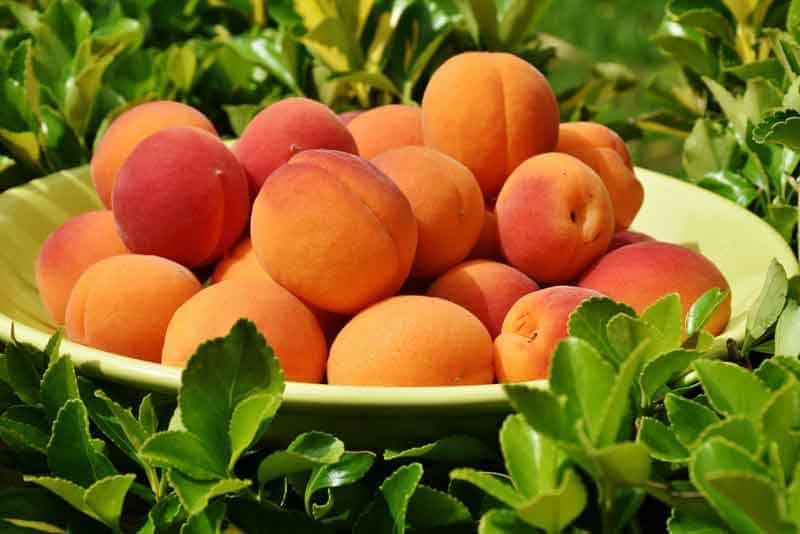 39. Woodworking
If you like working with your hands, woodworking is a fulfilling hobby for seniors as it provides a creative outlet and a sense of accomplishment.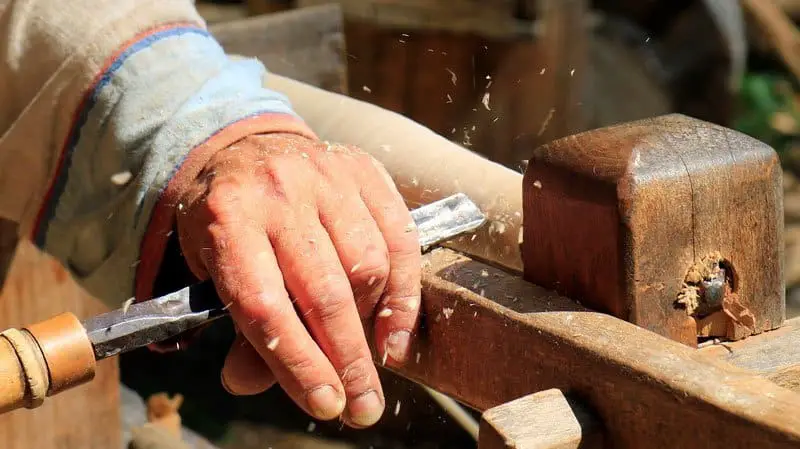 Woodworking offers you the chance to create practical and decorative items such as small furniture pieces, wooden crafts, or even simple home repairs.  This hobby enables you to engage in a productive and enjoyable activity that can be tailored to your skill level and interests.
40. Writing
Writing is an ideal hobby for seniors at home.  It can provide you with a creative outlet, mental stimulation, and the opportunity to explore traditional writing projects such as personal memoirs, short stories, or poetry.  Writing enables you to preserve memories, unleash your imagination, and reflect on your life experiences.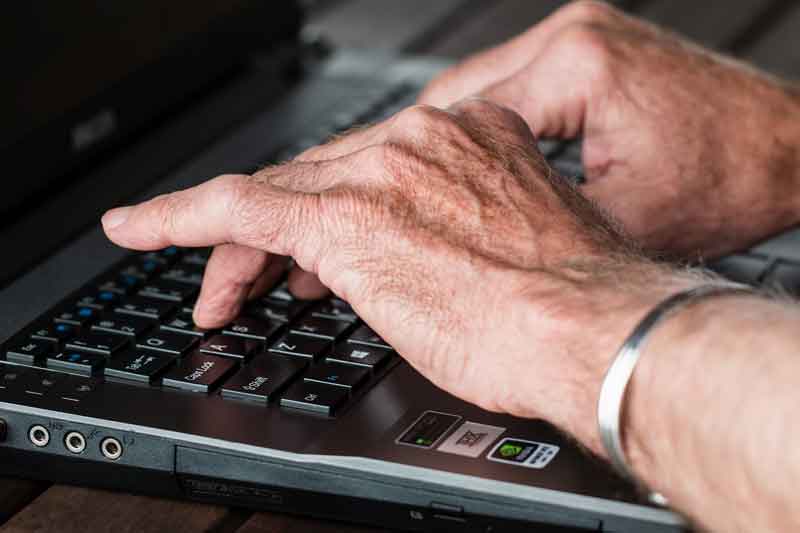 Thanks to the accessibility of online platforms, you can also explore various online writing forms such as blogging, social media updates, online forums, or even participate in collaborative writing projects.  In this way, you can share your insights, engage with communities, and continue your lifelong learning journey in a digital age.
Other Enjoy Retirement Posts You May Like: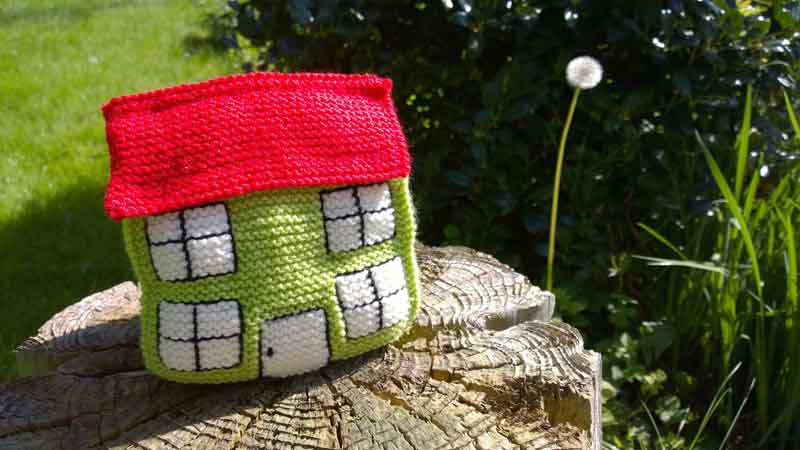 Finding and starting a new home hobby is always exciting whatever your age.  Hobbies for…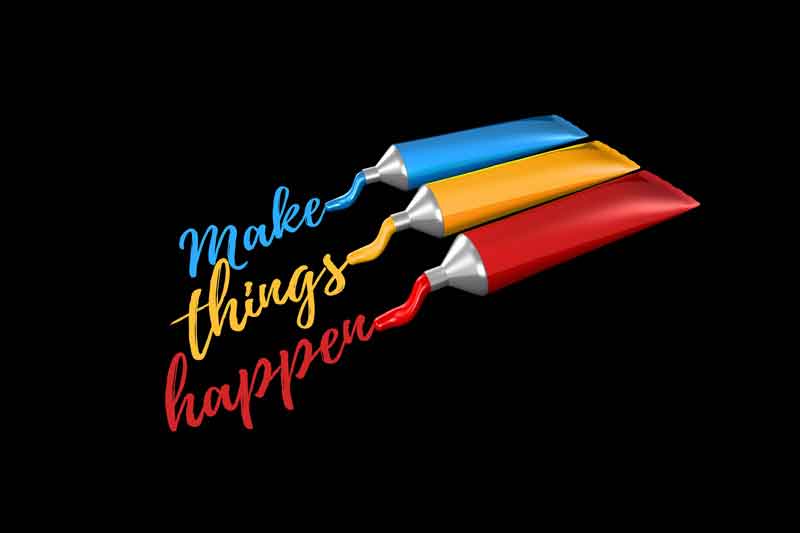 At the age of 52, I have just resigned from my full-time job and am…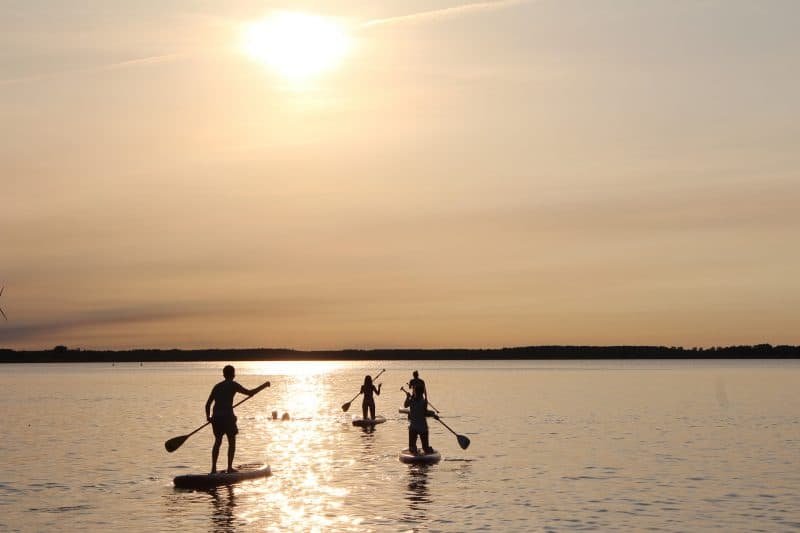 Good retirement hobbies for women will offer opportunities for personal expression and an appropriate level…