At the age of 52, I have just resigned from my full-time job and am starting to think about life after teaching and the choice of hobbies I might rekindle or start to pursue in my early retirement.  According to a recent survey,  Gen-Xers like me generally anticipate retiring in the US at age 62.  However, many of us are making plans to retire even earlier and have time on our hands to try out new hobbies, sport, and leisure activities. 
Whatever the age of retirement, a growing number of retirees are still fit and healthy, both physically and mentally, and want to continue their rewarding and active lifestyle well into their retirement years.  Interesting and satisfying hobbies can play a vital role to ensure that retirees enjoy retirement life.  If you are looking for new and unusual hobbies for seniors (and for those a little younger), below is an alphabetical list for those who believe that age should not limit activities and life after retirement.
1. Amateur Astronomy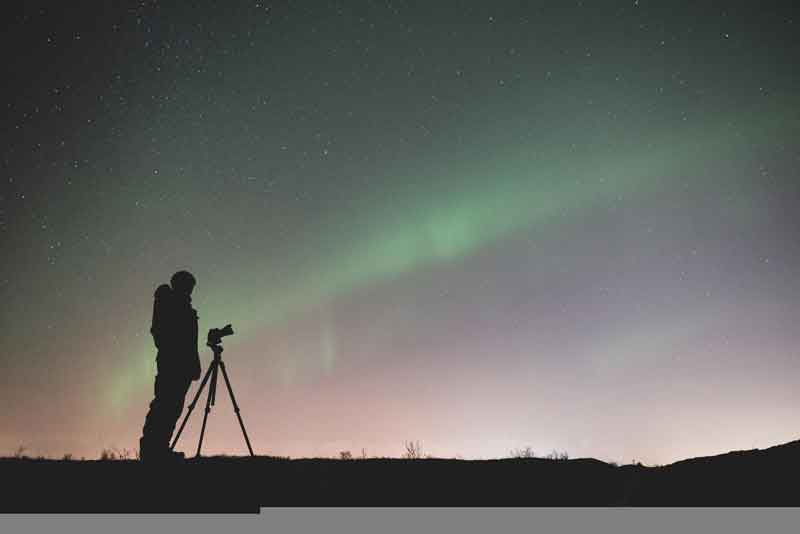 Astronomy is another modern pastime with ancient origins.  If the stars and planets in the night sky intrigue you, astronomy as a hobby could be very rewarding.  Amateur astronomers often draw or photograph what they see.
Astronomy is a fascinating hobby that is easy to start with the naked eye or with a small investment in a quality telescope or set of binoculars.  To become familiar with the night sky in different seasons and latitudes, it is a good idea to purchase a planisphere (sky wheel) or use computer software to guide your observations.
Follow these useful links to get an idea of the price of telescopes and planispheres on Amazon and how to get started in astronomy.
2. Amateur Theatre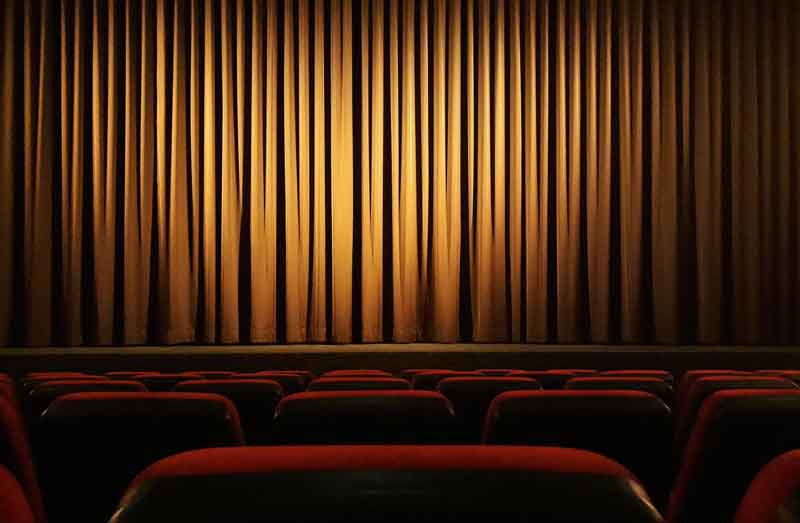 Retirement is often the time to re-connect with old interests from High School and College days.  If you were once interested in drama or like the idea of being on stage, why not join an amateur theatre club and start performing?  Drama is a sociable activity that can build confidence and learning lines is great for the memory!
3. Amigurami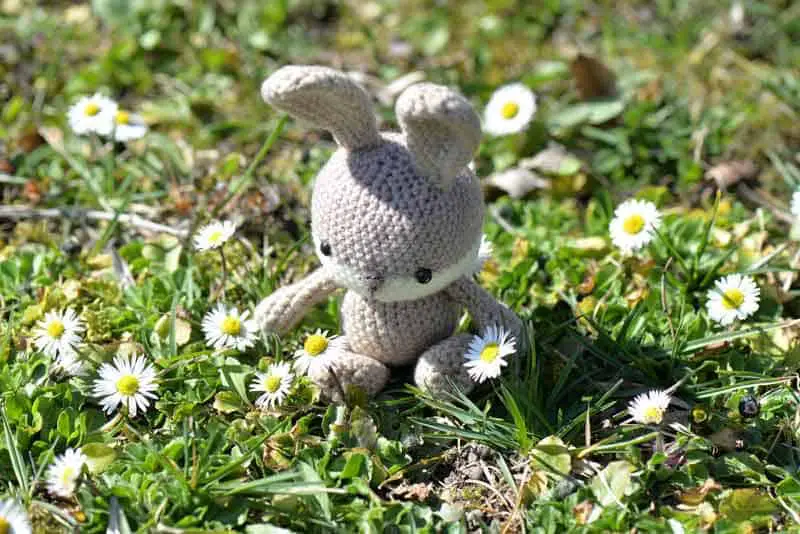 Amigurami is very similar to crochet.  It is the Japanese art of knitting or crocheting small stuffed 3D toys.  If you love the idea of being creative, Amigurami is easy-to-do and is a calming hobby that can relieve stress. 
To gain an insight into the cute creations possible in Amigurami, browse this selection of books on Amazon.  The dress up Amigurami figures, Zodiac dolls and fantasy characters are adorable!
4. Archery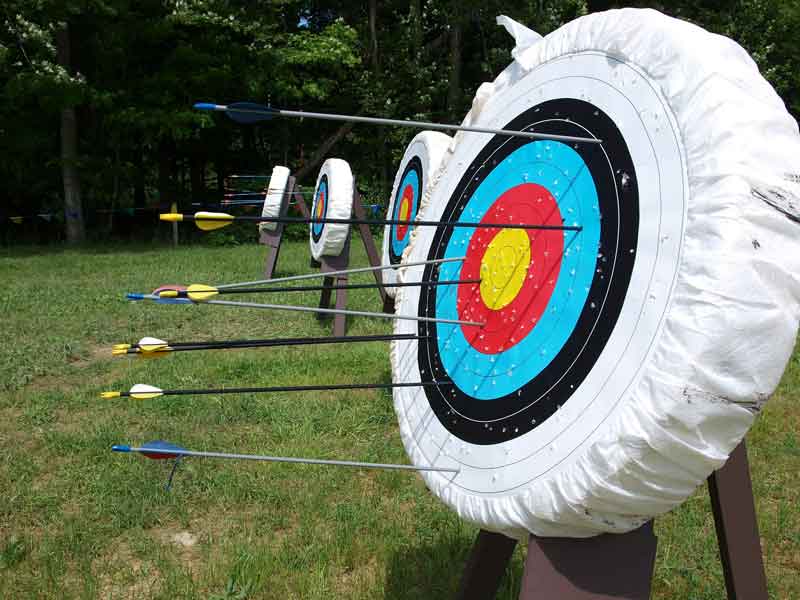 Archery is one of the oldest sports in the world and is high on my bucket list of retirement hobbies.  My first introduction to Archery was during various outdoor education courses as a Primary Teacher. Now I have retired, I want to find a local Archery Club to develop my skills further. 
Archery is a physical sport, but it also fosters focus and concentration.  Personally, I found archery to be quite calming and almost meditative.  In fact, studies have shown that Archery can help relieve stress.
Archery is also a sociable sport and develops hand-eye coordination and upper body strength.  Archery is also suitable for beginners and those with disabilities.
5. Backpacking
Backpacking is not just for the young!  I first picked up a backpack and travelled around Rajasthan in India at the age of 46.  In fact, in Pushkar we met a fantastic couple of women in their 70s who had been backpacking around Asia for several months. 
During my retirement, one of the things I am most looking forward to is having time to travel and backpack around the world for extended periods.  No more vacations in school holidays!
In short, backpacking is a liberating experience that gives you the freedom to travel at your own pace and to change your itinerary as you go in response to advice from local people and other travelers.  Backpacking is all about slow travel. It rewards you with an authentic experience of a country that costs much less than conventional vacations but is priceless in terms of the memories you will make.
6. Ballet
As a child, I had regular weekly visits to the ballet studio.  However, as I grew up, this hobby was pushed aside for other activities and academic demands.  As I approach retirement, I am keen to re-connect with ballet and see what it has to offer me as an adult.
Fortunately, you can learn ballet at any age.  Ballet lessons for adults are a great way to keep fit and to meet new people.  Ballet is a great hobby if you enjoy being creative and expressing yourself.  It will also improve your flexibility and coordination skills. 
Ballet in retirement may stretch muscles I have long forgotten, but I will be in good company, and I am sure it will be a lot of fun.
7. Candle-Making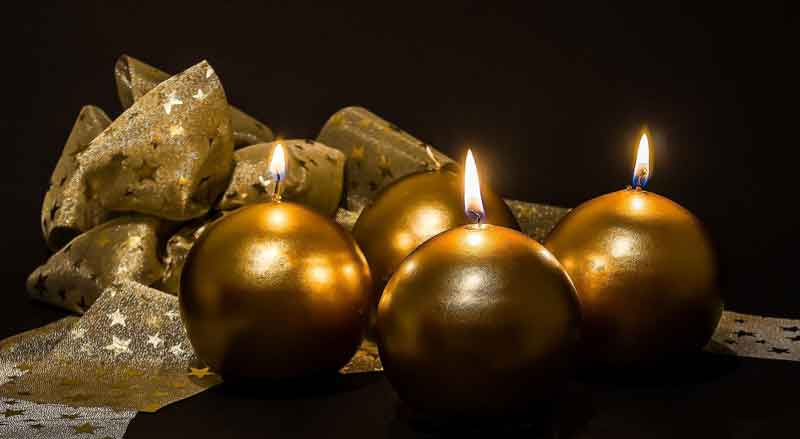 Most people love candles.  They smell wonderful and create a relaxing atmosphere.  However, candles can cost a fortune but are relatively simple and cheap to make.
Candle-making is a relaxing hobby, and the end product is very satisfying.  To get started, all you need is some wax, fragrance oils, wicks and suitable containers.  You can buy ready-made kits in craft shops or gain inspiration and advice from the many candle-making tutorials online.  Amazon also has a good range of candle-making kits at reasonable prices.
Candle-making is a great retirement hobby, because you can give the candles as gifts to friends and family members for birthdays and at Christmas.  Perhaps your hobby may even turn into a small business.  For more inspiration about this, our article about other retirement activities features a section on retirement hobbies that may make you money.
8. Circle Drawing
Circle drawing is a novel way to express yourself that I have only just discovered!  First, draw a circle by drawing around a suitable circular object or by using a compass.  The next step is to sketch out a design using a pencil and then use a fine liner to outline your design and add detail.  To get you started, check out these cool ideas.
Circle drawing is an unusual and fun retirement hobby that is easy to start and that requires very little equipment.  It is also an inexpensive hobby but be prepared to become completely addicted to these neat little designs.
9. Computer Coding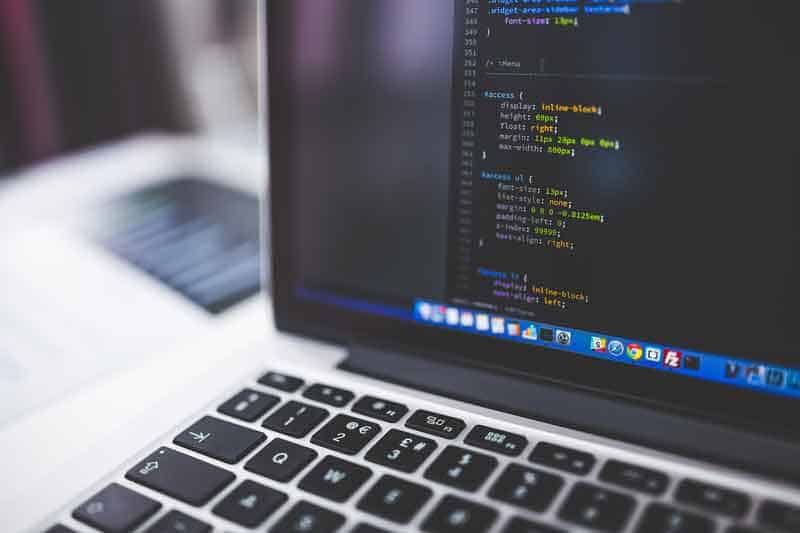 As a Primary School Teacher, I have enjoyed teaching children basic coding skills.  The children find it very rewarding to write lines of code using their Maths skills and to see the computer respond to their instructions.
Coding is the term used for learning the language of computer programming.  Codes are sets of instructions written by humans for computers to follow.   Learning to code is a great way to keep your mind active and alert in retirement as it increases analytical and problem-solving skills.  Coding is also a unique way of being creative and anyone can learn how to do it regardless of their age.
Before you start coding, you need to do a little bit of research and decide which coding language you want to learn.   Widely used coding languages include HTML, JavaScript, Python, Java and SQL.
10. Cruising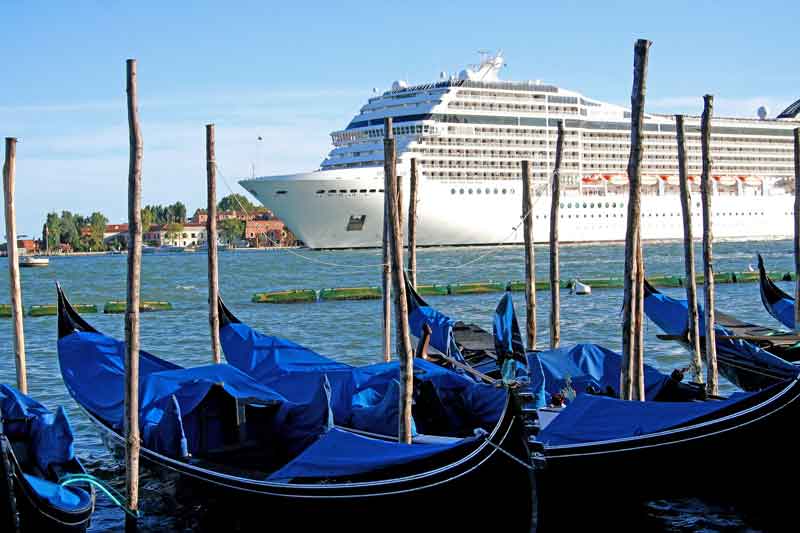 Like many people, my parents have found a passion for cruising in their retirement.  They love that they unpack once but can enjoy hassle-free visits to multiple destinations around the world depending on the cruise they choose.  In addition, they enjoy the sociable aspect of cruising and the glitz and glamour of dressing up for evening events.
Cruising is certainly a great way to see different places around the world whilst enjoying the luxury of life on board a cruise ship.  The cruise ship is a floating luxury hotel with everything you need to relax including a choice of restaurants, concert venues, swimming pools, shops and casino.
Cruises are often good value for money as you can get all-inclusive packages that include food, drinks, flights and entertainment.
11. Custom Jewelry Making
If you enjoy being creative, why not start designing and making your own jewelry in your retirement?  Making jewelry can be both rewarding and relaxing.  There are also plenty of types of jewelry projects to choose including assembled jewelry making, wire wrapped jewelry, fabricated jewelry, beading and enameling.
You can make yourself unique jewelry pieces or share them as gifts during the year.  If you are good at making jewelry, perhaps your retirement hobby may even start to earn you a small income.  To get started today, find out what jewelry making kit may suit you here.
12. Drone Flying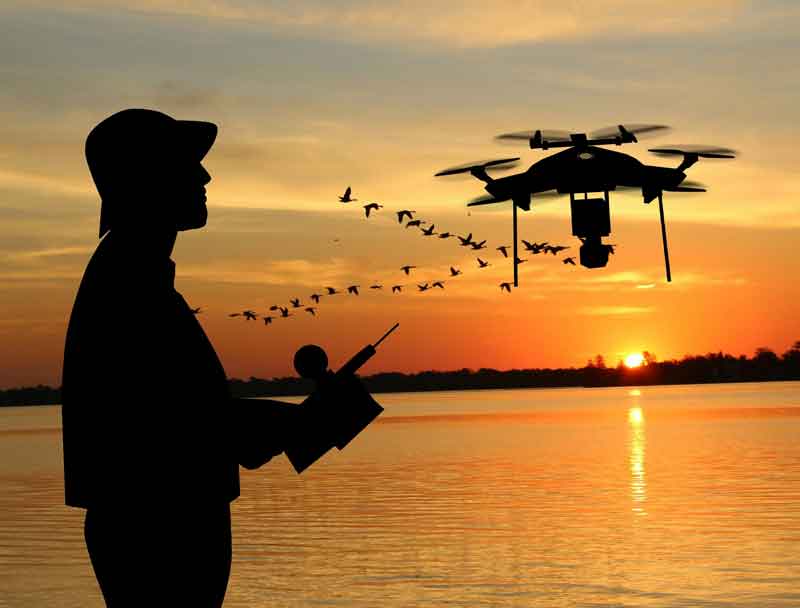 Flying a drone is a fun retirement hobby that will encourage you to enjoy the great outdoors.  If you love photography, you can use your drone to take some amazing aerial photos and video footage.  Owning and flying a drone is also a great way of learning a new skill.  The more you practise, the better your piloting skills will become!
Drone flying can also be a great way of meeting new people.  You can join a drone flying club or connect with drone flying enthusiasts in your local area via social media.  To get an idea of the price of drones, Amazon is a good place to start.
Before you start flying your drone, make sure you check out the rules and regulations for the country you live in – click here for the UK and US. If you intend to travel and use your drone abroad, remember to check out local rules and regulations.
13. Fencing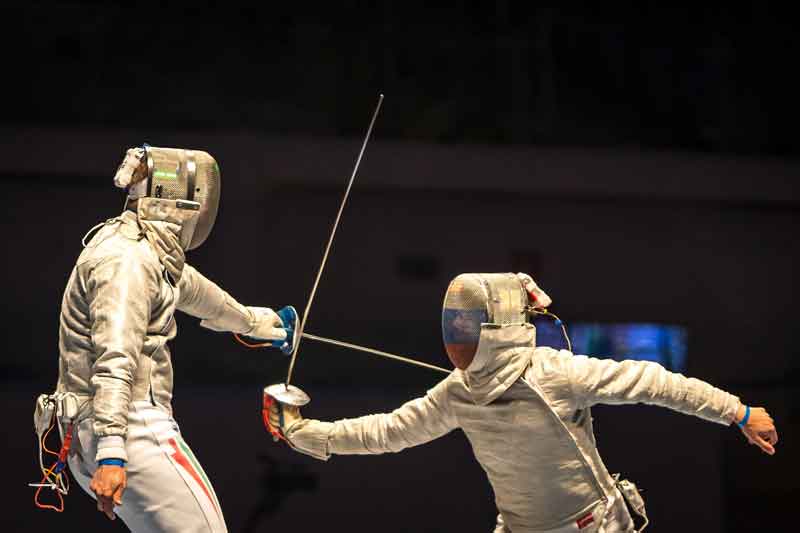 If you are looking for a fun, exciting and athletic sport to participate in, why not consider the ancient art of fencing?  Fencing is a sociable sport that not only involves learning physical skills but a vocabulary of terms including assault, en garde and riposte.  Join a local fencing club to get started – Allez!
14. Genealogy
How much do you know about your family?  Retirement is the perfect time to explore your family history and build your family tree.  Genealogy is a great retirement project as you have more time to find and research family connections using online websites and by visiting actual archives.
15. Hand Lettering (Calligraphy)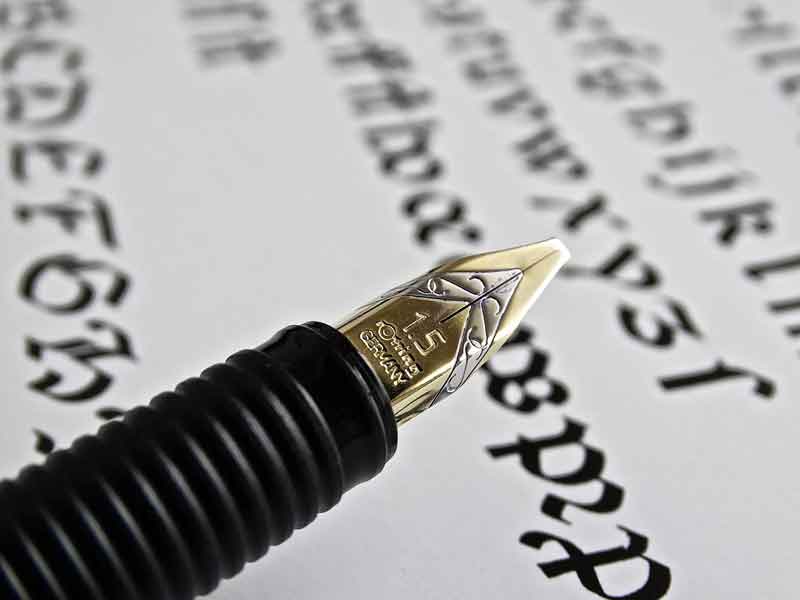 Calligraphy is the art of creating decorative handwriting fonts or lettering with a pen or brush.  Modern calligraphy does not follow traditional rules so allows more creative freedom and expression.
In addition to promoting creativity, calligraphy is a contemplative and mindful activity that exercises those fine motor skills.  Calligraphy is also a unique and inexpensive way of creating beautiful greetings cards, labels, artwork, and announcements.
Calligraphy is a skill I would like to learn in retirement, and I am looking forward to having the time to get creative and master this art!  Starting with a beginner's kit is a cost-effective way to start this hobby.
16. House-Sitting
House-sitting is a great way of keeping costs down whilst pursuing travel dreams in retirement.  By joining a reputable house-sitting company like Trusted Housesitters, you can search for house-sitting jobs all over the world.
If you are accepted for a house-sitting job, you will benefit from free accommodation in exchange for looking after the owners' pets.  For more information about house-sitting, check out our post about the Best Easy to Do Low Stress Jobs after Retirement.
17. Ikebana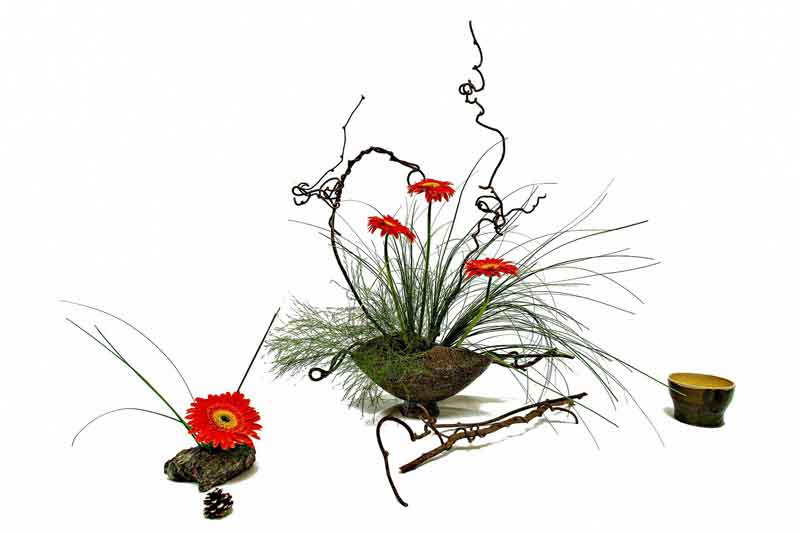 Ikebana is the Japanese art of flower design and flower arranging.  Ikebana means 'giving life to flowers', which reflects the meditative and spiritual nature of this practice.  Floral arrangements in the Ikebana style feature three harmonious triangular elements: heaven, earth, and humanity. 
If you are looking for a retirement hobby that is peaceful, requires concentration and promotes meditation, learning how to master this art may be perfect for you.
18. Indoor Climbing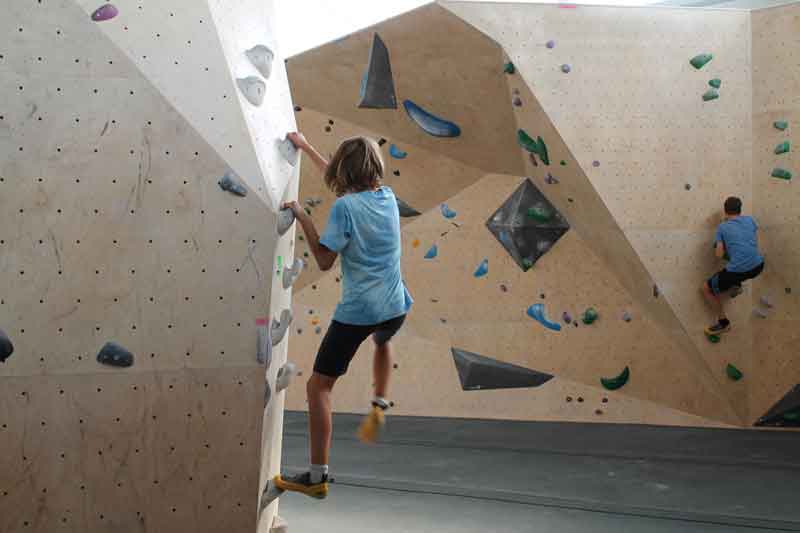 Indoor climbing is a fun and healthy activity for people of all ages with low injury rates.  You can start this exhilarating hobby at indoor climbing gyms or on outdoor climbing walls.
Indoor climbing is a sociable activity that will improve your strength and balance.  This aerobic activity involves stretching rather than jerky movements, so it is easy on the joints and promotes flexibility and core strength.
19. Kayaking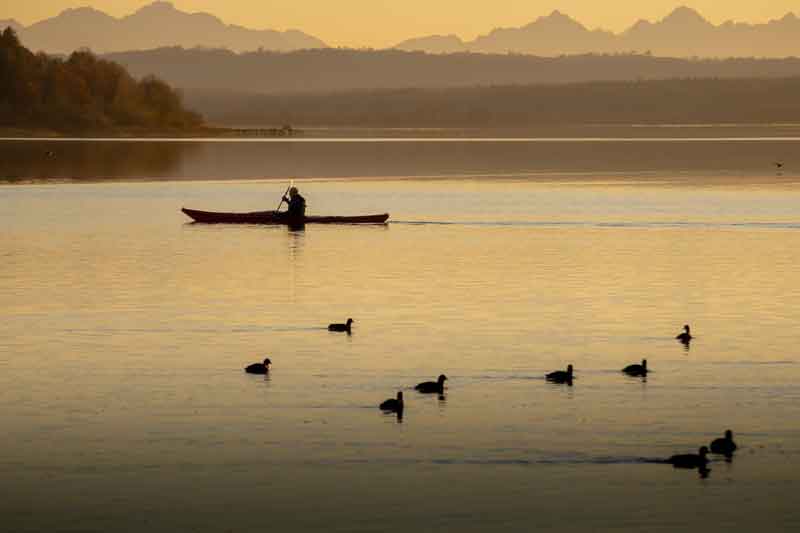 If you love water and boats, kayaking could be a good retirement hobby to explore.  The great thing about kayaking is that you can do it alone, as a couple or even with your pet dog.  It can also lead to other new hobbies in retirement like fishing and wildlife photography as you get close to nature.
Kayaking is obviously a great form of exercise.  As you get older, look for lightweight kayaks that are easier to manoeuvre and devices to help you load and launch your kayak.
20. Macramé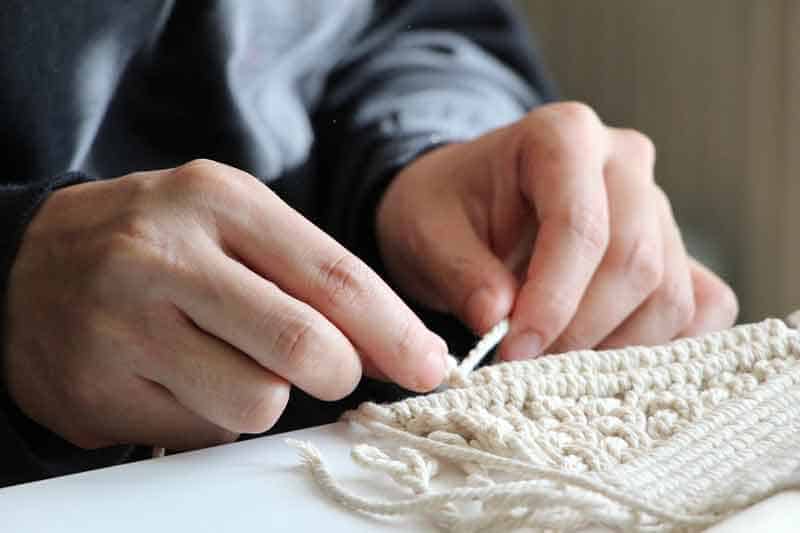 Macramé has become more popular in recent years.  No doubt, you will have noticed plenty of wall hangings, hanging plant pots, bags, and clothes in this style in retail outlets.  If you are new to Macramé, it is a beautiful textile craft made from knotting natural or synthetic fibers.
Macramé encourages creativity and can improve fine motor skills.  It is also a relaxing activity which results in a unique product that you can display in your home, gift, or even sell.  Pick out your first Macramé set on Amazon here.
21. Manicuring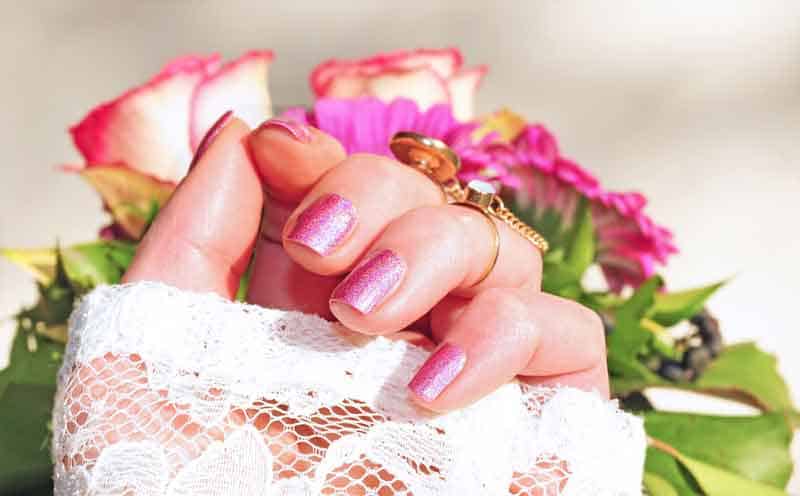 I love having a manicure! They are very relaxing but regular manicures can become expensive.  I always manage to chip ordinary nail varnish quickly, so I prefer to have gel nails as they last longer.  Fortunately, you can now do your own gel nails at home for a fraction of the price.
Why not make a small investment in some gel nail equipment and learn how to do your own long-lasting manicure?  Manicures are fun to do alone or with your friends.  Who knows, perhaps you will even expand into nail art?
22. Martial Arts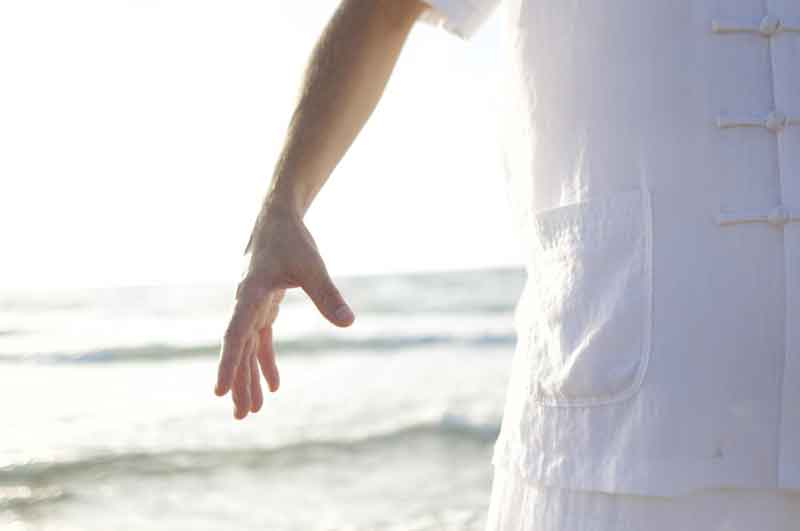 Whatever your age, Martial Arts are a great all-round way of staying fit.  They help develop flexibility and extend the range of movement.  In addition, Martial Arts encourage prolonged concentration and meditative practices.
Tai Chi is a great choice for older adults who are just starting on their journey with Martial Arts.  Tai Chi is based on graceful, flowing movements that focus on being mindful in the present moment.  It can strengthen the body and keep joints healthy, as well as improve co-ordination and balance.
23. Mountain Biking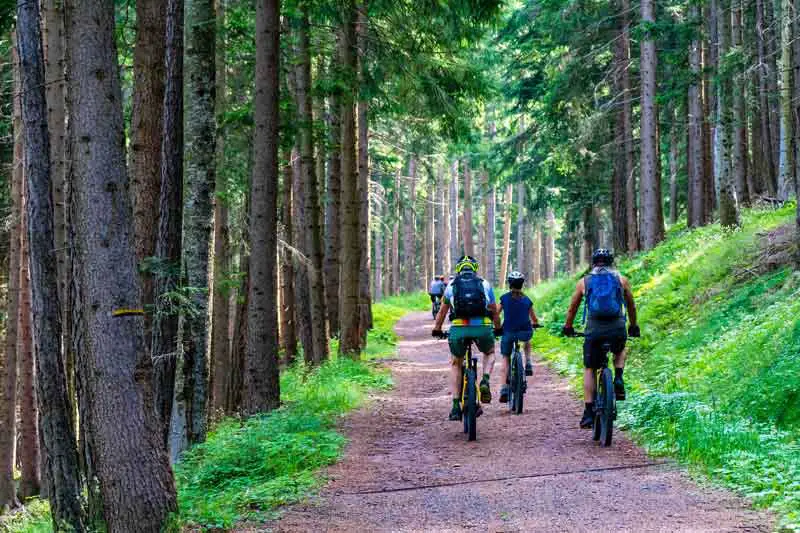 If you are looking for a challenge and want to push your limits, why not consider mountain biking?  It is a good idea to take a beginner's Mountain Bike skills classes when you are starting out.  This will give you support and provide an instant community of fellow Mountain Bikers.  Otherwise, check out your local bike shop for information on local meet up groups.
If you don't want to get involved with Mountain Biking, you can always volunteer at bike racing events or help maintain bike trails.  This is a great way to broaden your social community and enjoy Mountain Biking as a spectator.
24. Puzzling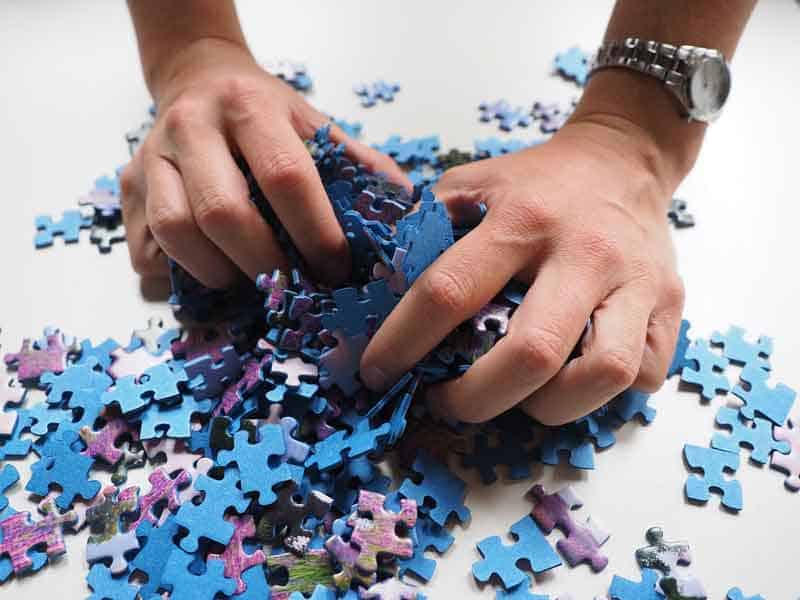 Puzzling is something I used to do a long time ago when I was expecting my first child.  I found jigsaw puzzles to be extremely relaxing and hours went by without me knowing because I was concentrating so hard on what I was doing.  Little did I know that the actor, Hugh Jackman, is also reported to be a huge fan!
Another great thing about jigsaw puzzles is that they come in so many different designs and the number of puzzle pieces varies to meet any level of challenge.  Putting the last puzzle piece in place gives you an immense feeling of satisfaction.
Jigsaw puzzles can also be completed alone or with a group of friends.  As you age, they also improve hand-eye co-ordination and improve memory skills as you remember the shape and colour of pieces.
To get started with your own jigsaw puzzle today, check out this collection of jigsaw puzzles on Amazon. If you are short on table top space, don't forget to add a useful puzzle mat to your shopping basket. Puzzle mats save space and keep your jigsaw puzzle whole until the next time!
25. Scuba Diving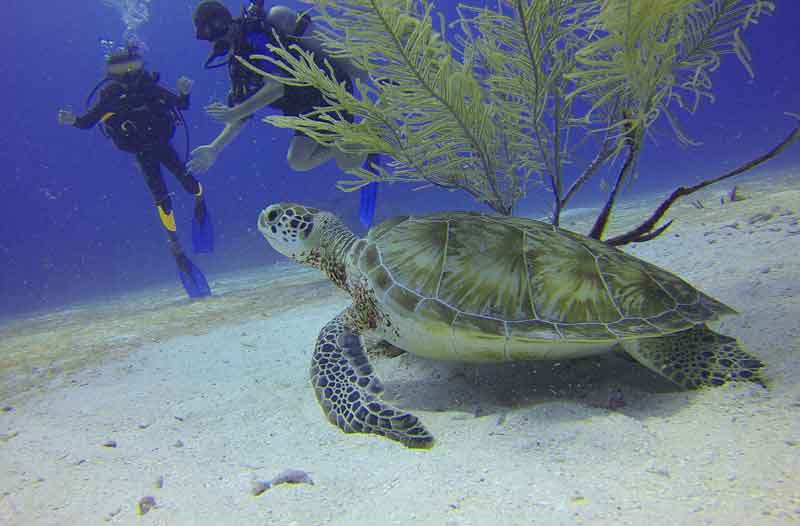 There is no maximum age for scuba diving.  I undertook my first scuba dive at the age of 48 in Mexico and it was amazing.  Now we have retired, my husband and I are keen to complete our PADI training when we slow travel in a warmer climate!
If you are feeling adventurous and are intrigued by life under the water plus have a good standard of general health, scuba diving could be a new hobby you could take up in retirement.  Find out more about the options available to gain your PADI scuba diving certification by clicking here.
26. Sign Language
Learning sign language could be an extremely rewarding hobby in retirement.  Learning a visual language exercises your cognitive abilities and is a valuable skill you will never forget.  In addition, learning sign language may lead to volunteering work with the deaf community enabling you meet people and make new friends. 
You can learn sign language by attending a face-to-face class or by following an online course.
27. Tarot Cards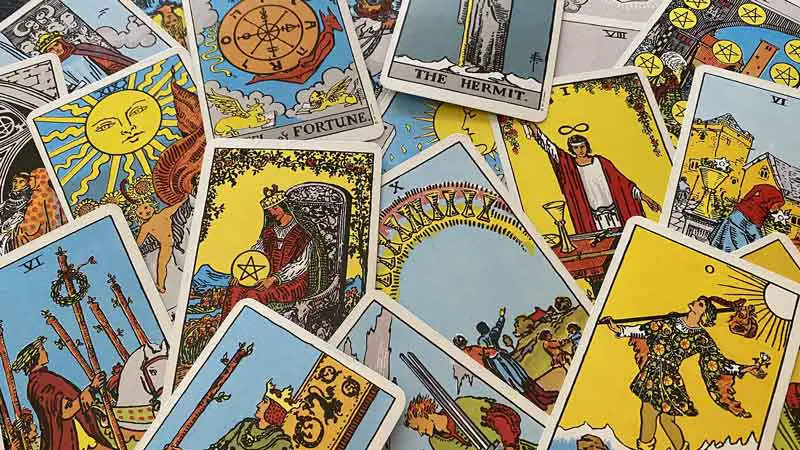 Tarot cards are used to gain insight into the future.  If you are seeking a hobby that will help you connect to others in a spiritual and unique way, this may be the perfect hobby for you.  Like any hobby, you need to learn how to read the cards and practise your craft by thinking about the meaning of the card and talking about its symbolism.
28. Upcycling
Upcycling is a great way of reusing discarded or unwanted items in our lives and turning them into a more valuable product.  It is an excellent choice of retirement hobby if you enjoy being creative as the only limitation to giving items a new lease of life is your imagination.  Your upcycling skills could also earn you a small income in retirement.
29. Windsurfing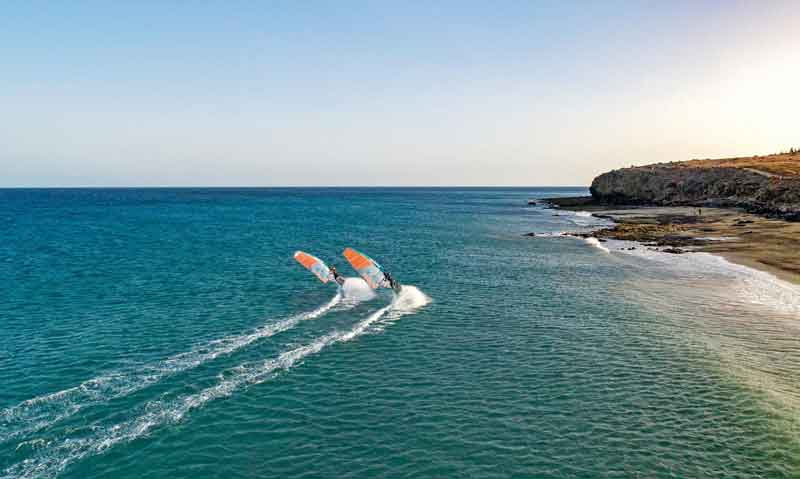 Another energetic and fun hobby to consider starting in your retirement is windsurfing or 'silver windsurfing'.  If you are healthy and active, windsurfing may be a good choice of water sport to try out.
Windsurfing is another form of sport that is low impact and involves stretching.  Windsurfing is also a great way to experience the freedom and adrenaline rush of travelling at speed over water.  Many clubs have sessions especially designed for 'silver windsurfers', so why not give it a go?
30. Wine Tasting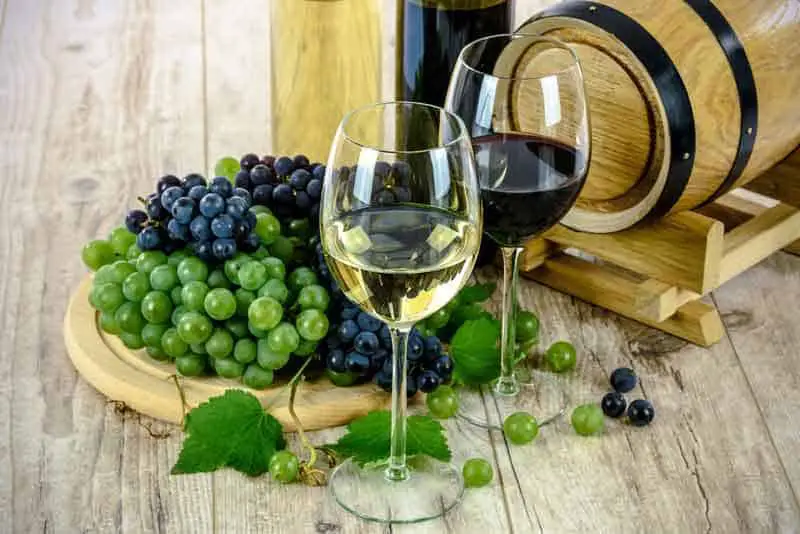 Most people enjoy sharing a bottle of wine with family and friends.  However, in retirement you now have time to improve your knowledge about what you are slurping!  Wine tasting classes are a good way of expanding your wine expertise or there are plenty of reference books and wine guides to start your new hobby at home.