Killing time in your retirement is essential and you need to do it in a positive way.  You can use your time in retirement to learn a new skill, help others or watch TV.  There are no good or bad ways to use your time, but whatever you choose you need to enjoy it.  If you are bored during the day, this means you have not found the right thing to do.
Time is extremely precious, especially when you are retired. You can buy everything in life, but you cannot buy extra time or go back in time.  For this reason, you need to use your time wisely to enjoy your retirement life.
To help you learn how to find a suitable retirement hobby, you can read our useful guide about How to Get a Retirement Hobby.
How Do You Kill Time in Retirement? A New Routine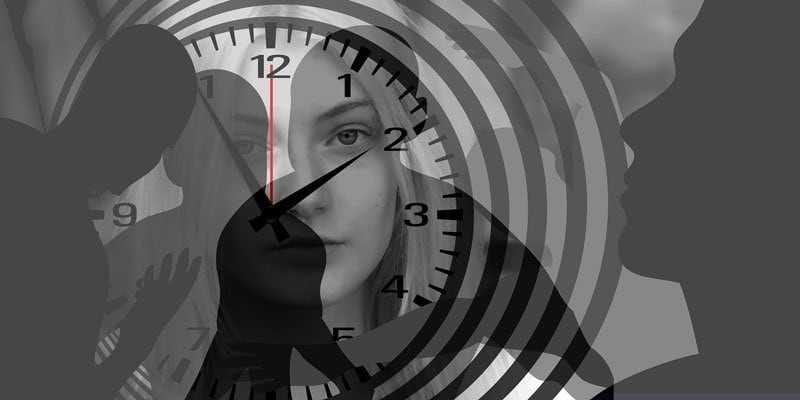 You basically work all your life and follow a routine.  First, the school routine and then the work routine.  Your mind has been locked into these routines and, before you realise it, you are retired. 
You are retired but there are no more routines for you.  Your mind has plenty of time to think about other things, like the pain in your back or the bad ankle.
If you don't create a new routine in your life, you will be trapped in the pain routine.  You will spend all day listening to your body complaining about something.  This is how you will become old very quickly.
Friends of mine died just few years after retirement, so it is especially important to find new routine and do what you enjoy.  Being retired and bored can kill you.
How Do You Kill Time in Retirement? A Useful List of Activities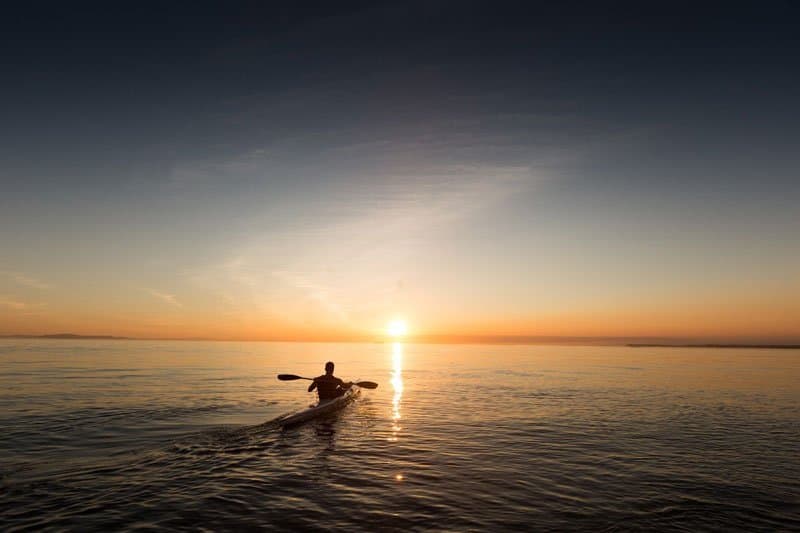 To fill your time with something you like doing, it is essential to choose a hobby that suits your needs.  To do this, it helps to define the purpose of getting a retirement hobby.
In this article, we will provide ideas about how to kill time in retirement.  Look at the questions below and think about the reason why you want a retirement hobby.  Click on the relevant question to jump to that category.
Do you want to get healthy?
Do you want to have contact with others?
Do you want to help people in need?
Do you want to make extra money?
Do you want to have fun?
Do you want to discover other cultures?
Do you want to learn a new skill?
Retirement Activities to Keep Fit and Healthy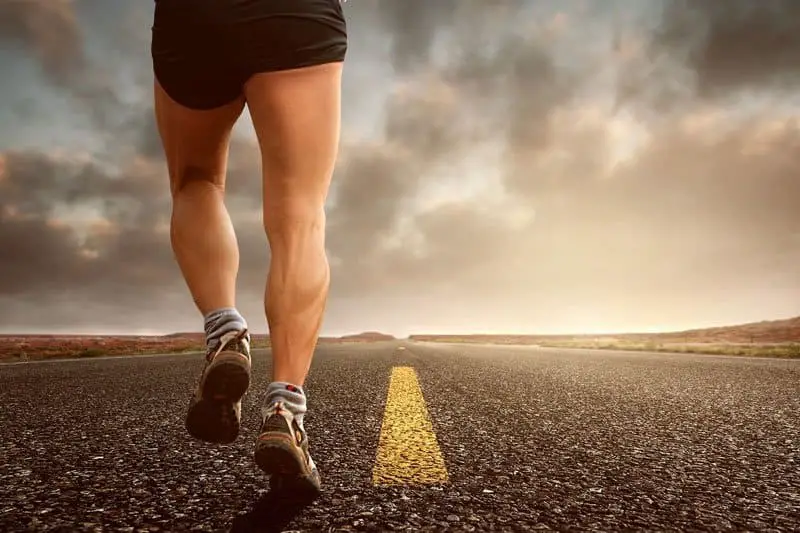 Keeping your body and mind fit is essential to enjoy retirement life.  You cannot have a good retirement life if you are in pain.  You need to find the right balance of sporting activity for you.
Don't push yourself too far over your limits, otherwise you will be quickly discouraged and will be back to square one.  You cannot run a marathon without thorough preparation.
Sign Up for a Yoga Course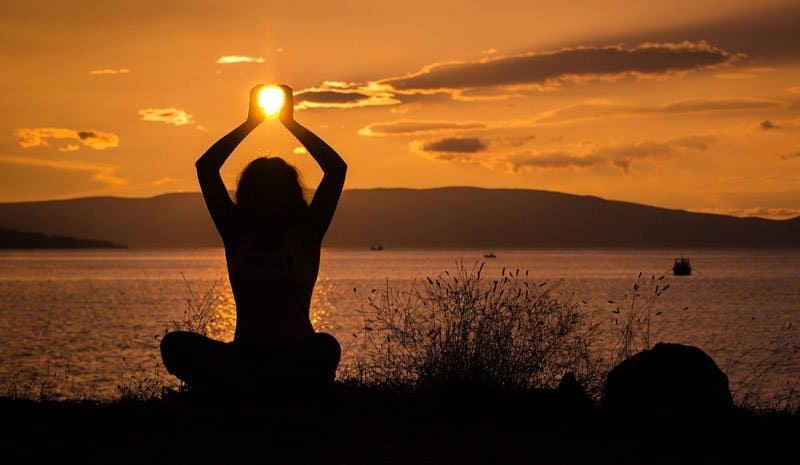 Yoga is good way to slowly get back into sport.  You do not need to be fit already to start Yoga.  Yoga is a slow journey about discovering your body.
You will quickly notice your progress by doing the same exercises day after day.  In the beginning, you will struggle to touch your feet but, after few weeks, you will.  As you see your progress, it will encourage you to go further.
Yoga is also good for your mind because it has a direct link to meditation.  By practising Yoga, you enter a calm and peaceful mode.  You can extend your Yoga sessions with meditation.  Similar to Yoga, you need to start meditation with 5 minutes and progress slowly.
Start Swimming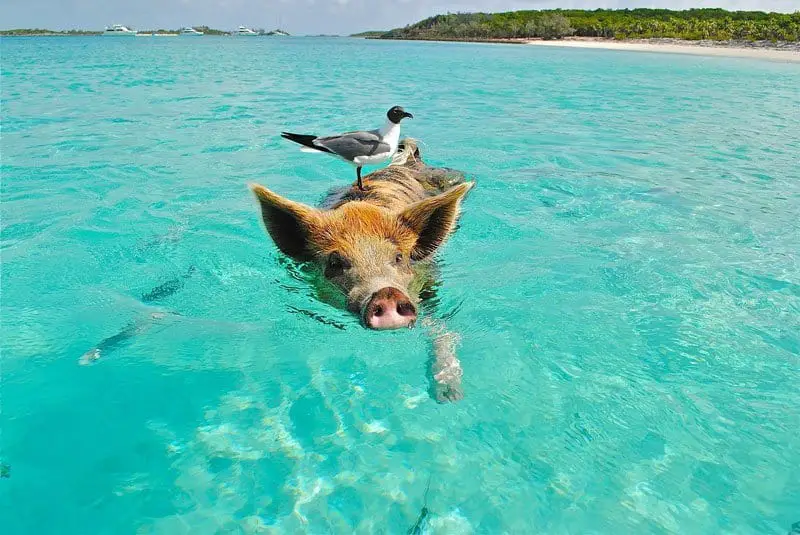 Swimming is a perfect sport to reintroduce your body to sport.  Swimming is a non-weight bearing activity and won't impact your body like running.  You build up your stamina gradually.  The goal is to do a little more each time.
You can extend your swimming activities by doing water aerobics which is good for building up strength and cardio function.  If you enjoy swimming, you could also try scuba diving and experience the pleasure of swimming in the fascinating underwater world of the sea. 
When I travel to places around the world, I always like to scuba dive.  It is a good experience when visiting a different country.  It is nice to be able to say that you have visited Egypt, but it is even better to add that we went diving in the Red Sea.
Get on Your Bike and Start Cycling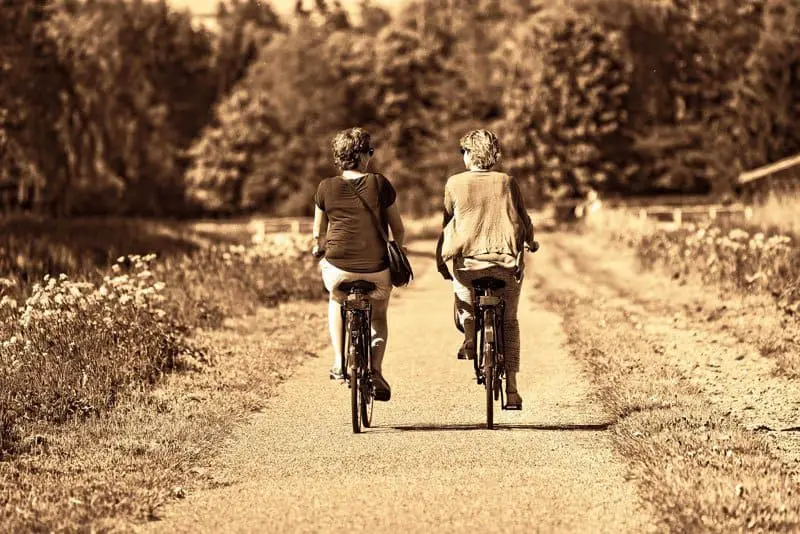 Cycling has many benefits.  First, you are involved in a physical activity which exercises your heart and muscles to keep you fit.  Secondly, you can travel from one point to another completely free of charge.  You can read this interesting article about benefits of cycling which appeared in The Guardian.
Take an Exercise Class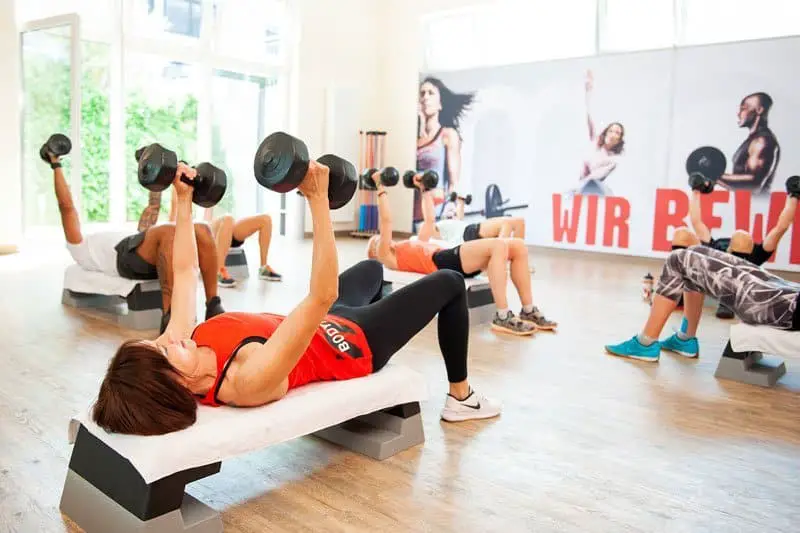 If you need motivation to do exercise, a good solution is to register with a leisure centre or fitness club and take part in exercises classes.  There are exercise classes for all levels of ability and interest. As an older adult, you may benefit for a reduction in membership fees when joining.
Retirement Activities to Keep You in Contact with Others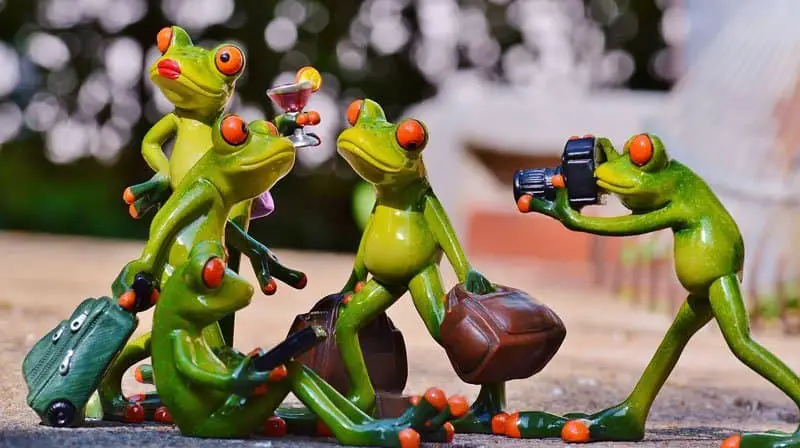 After you retire, you lose your work colleagues and it is important to build another social network or community so that you can share experiences.  Isolation will not result in a happy retirement life.
Enrol Yourself in a Book Club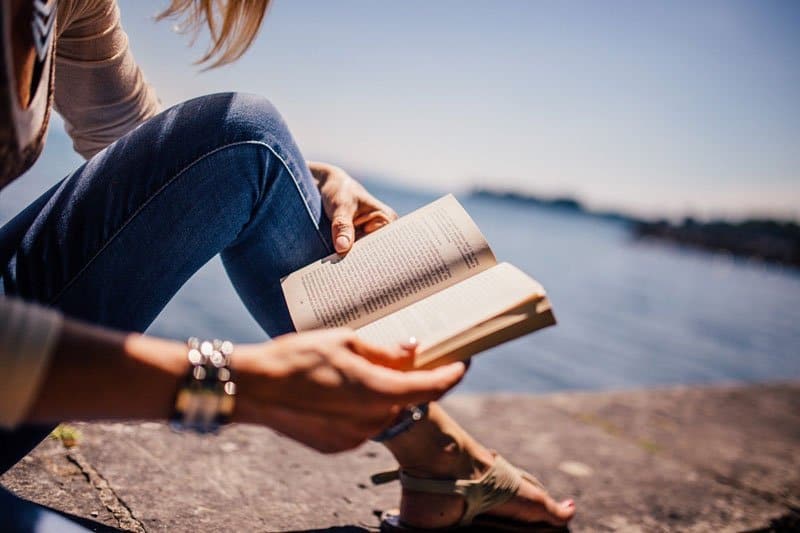 The big advantage of participating in a Book Club is that you will meet other people with the same passion as you.  However, members will be from age brackets.  You will share your opinions with young and more mature people at the same time.
Related Articles:
Participate in a Community Project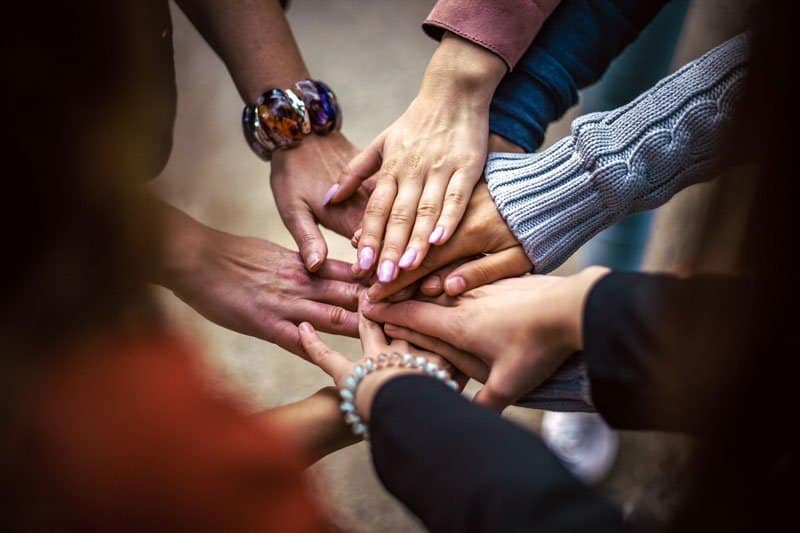 By helping with a community project, you will also mix with other people in different age groups. This will keep your brain fit and healthy.  It is a win-win situation for everybody.  Some people will learn from your experience and perhaps you will learn to use some new technology.
Enrol in a Group to Maintain and Preserve Woodlands, Rivers, or Beaches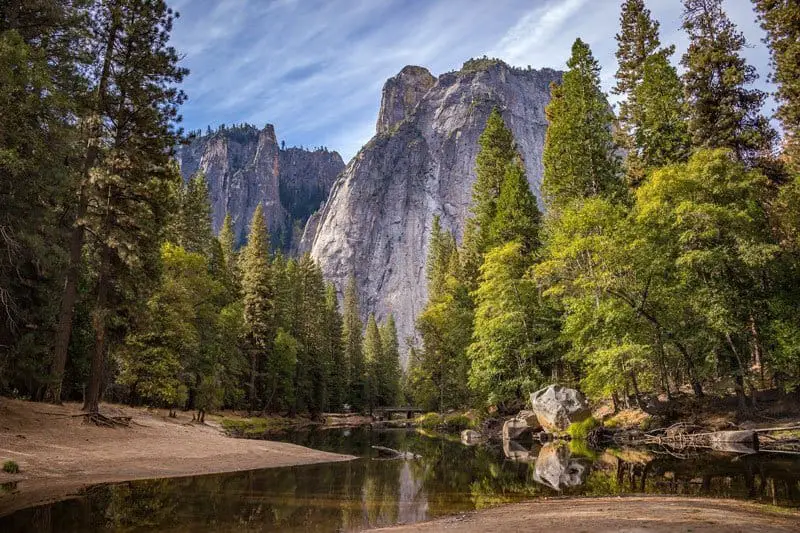 Getting involved in keeping your local area safe and cleaning up the local environment will give you the satisfaction of doing something useful for your community.  You will also make connections with other local people and create a new network of friends.
Retirement Activities to Help Others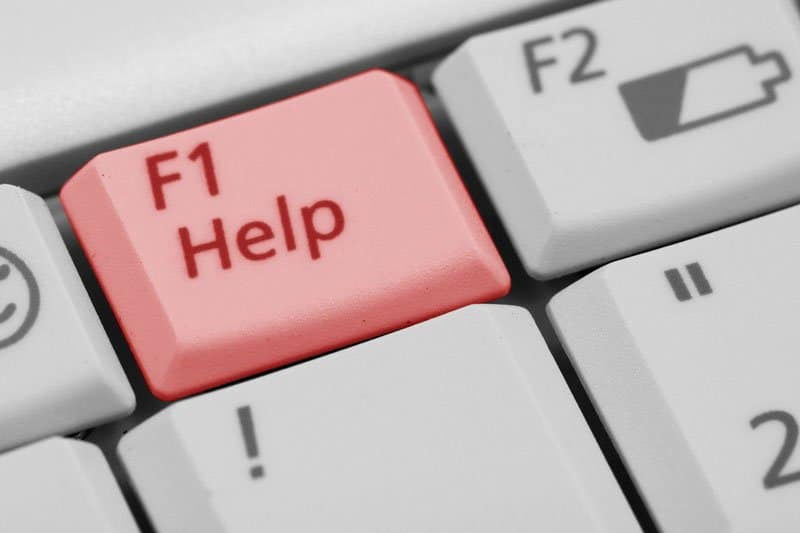 Every retired person has a talent.  Perhaps you have retired from a school and know how to teach? Or perhaps you were an accountant and you know how to keep the books?
Become a Tutor or Run and After School Club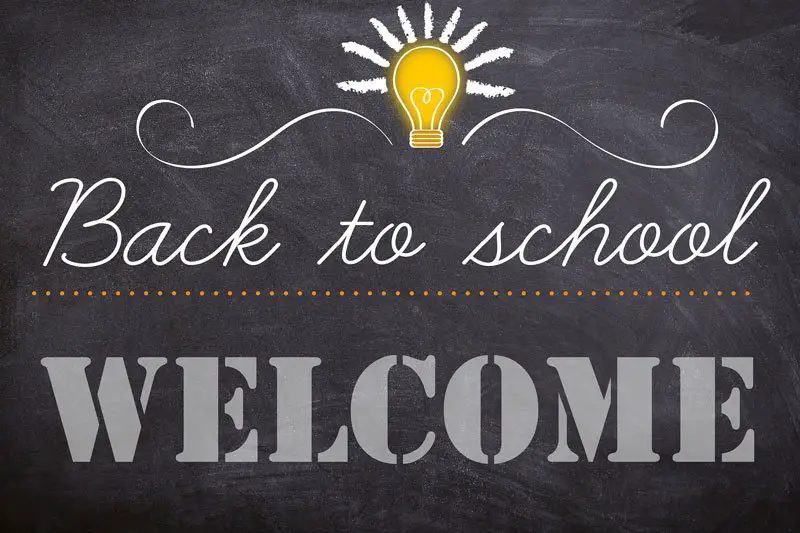 If you know how to teach, your knowledge is valuable.  You can help young people to complete their homework or you can help young adults to get a better education.  You can help people in your own country or go to another and teach English as a foreign language.
Become a Home Car Mechanic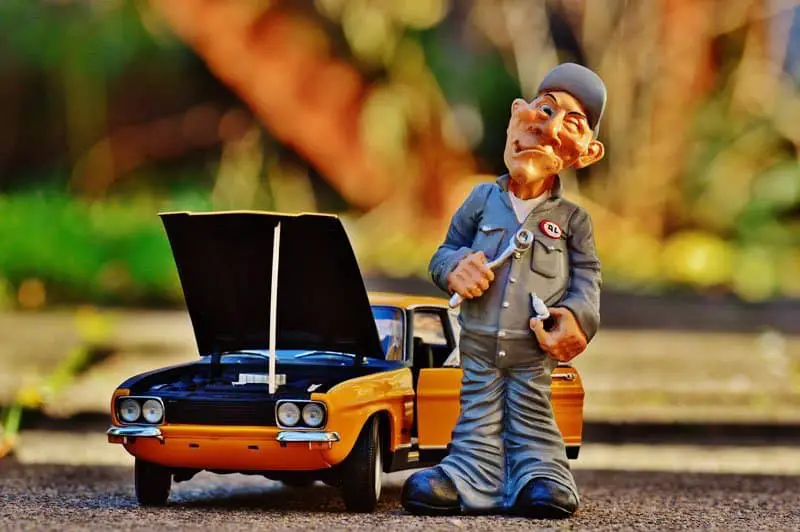 If you are talented with car repairs, you set up a small garage from your home to teach people how to repair their cars.   It will be like at school.  You will be the teacher and they repair their own car under your supervision.  Start with friends to see if it works.  You might even be able to start your own business.
Retirement Activities to Make Extra Money.
If your aim is to make extra money to have a better retirement life, you could opt for these hobbies:
Become a photographer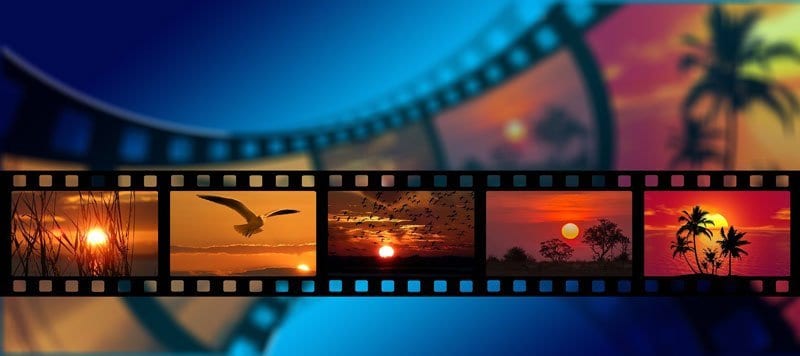 It is easy to make extra money by selling photographs online.  You do not need to be a professional photographer to be able to sell pictures online.
The easy way to start is to take pictures of hidden gems in your local area.  The advantage of this is that you know your area well and there is low competition.  It will be difficult to sell a picture of a sunset because you will be competing with the best photographers in the world.  However, you may be the only one trying to sell a picture of your medieval village.
I sell my pictures via Alamy. You can set up an account in just a few clicks and start uploading your images on the website immediately.  Of course, your images need to respect some rules.  Just read the criteria on the website and comply with them to avoid any rejections.
Become a Consultant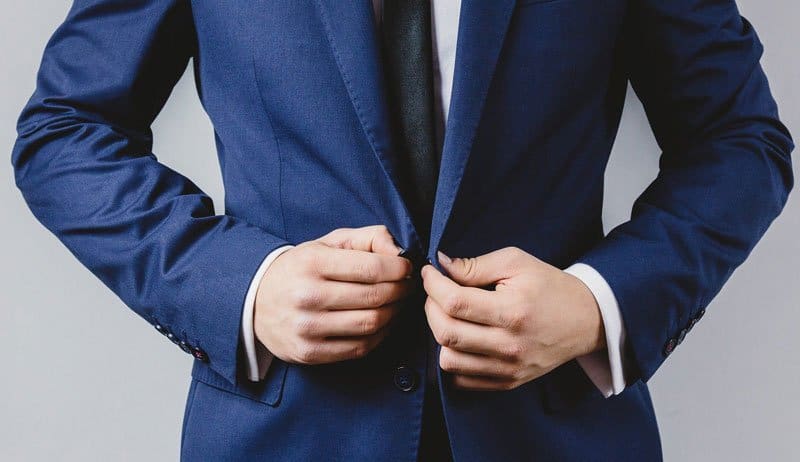 If you have expertise in your professional domain, you could become a Consultant for a company or, even better, carry working with your old company.  This work can be lucrative, and you can easily manage your time by limiting the number of consultancies you take.
Become a Performer in the Entertainment Industry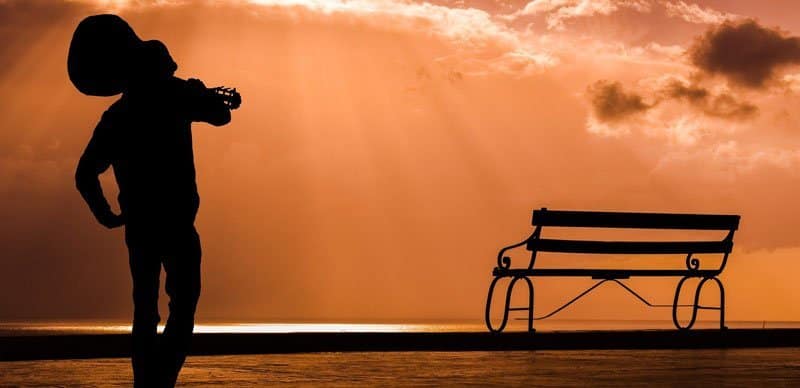 Perhaps you are confident about performing on stage to entertain others.  If this is the case, you may be able to find work in holiday resorts or on cruise ships.
However, this is not easy and is hard work.  You need to provide entertainment for long periods of time and mix with the travellers.  This will occupy a lot of your days and evenings.  Most people in this industry work 6 days a week.
Retirement Activities to Have Fun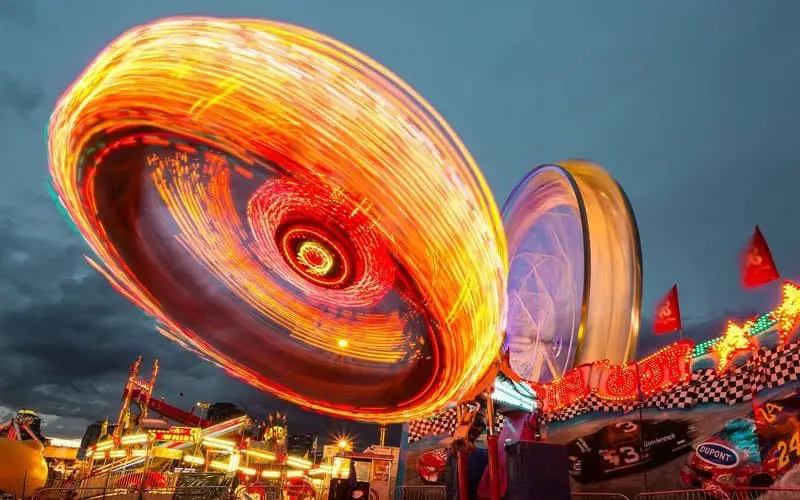 Everybody finds fun in different things.  You may think it's fun build a miniature railway, but others will find that boring.  Below are some fun retirement activity ideas:
Become the Next Strictly Come Dancing Star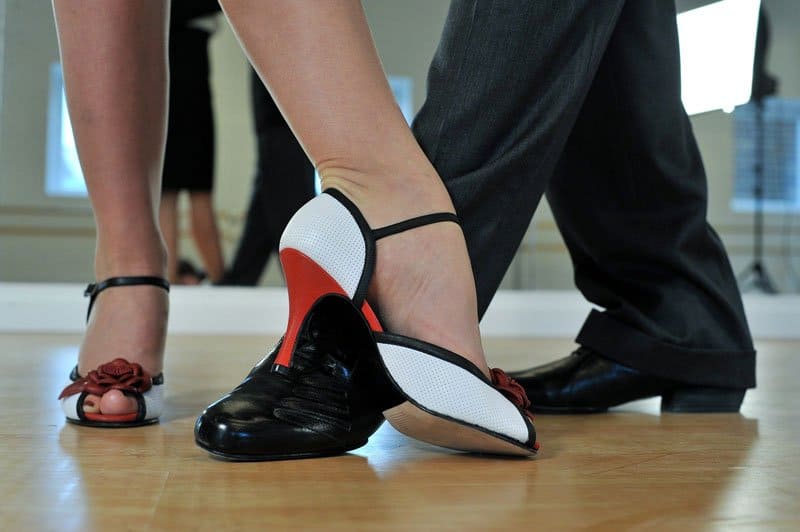 Learning a new style of dance and performing in front of the public can be challenging but is also a lot of fun as well. This activity will help both your body and mind.  If you like to dance, this is a good choice of retirement hobby and it is open to people of all levels of dancing ability.
Become a Tour Guide in your Area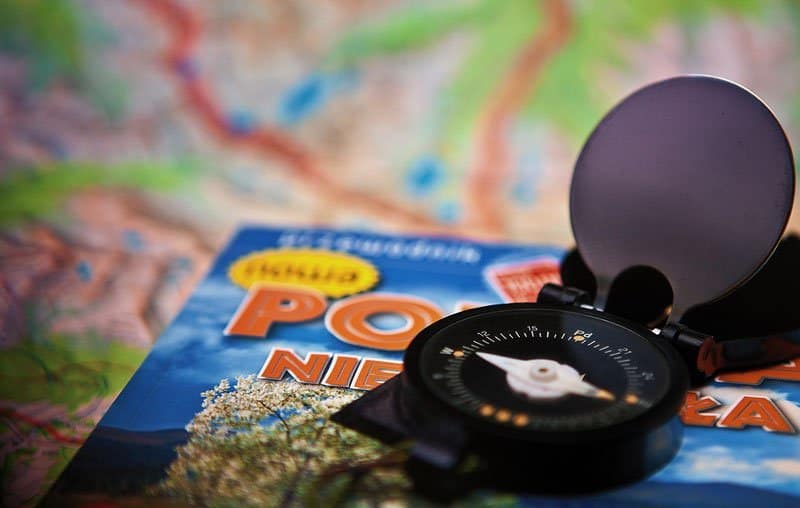 This is also a fun thing to do in retirement.  You know your local area by heart and can share your knowledge with travellers from around the world.  Tell them the story of this place with facts and anecdotes.  It is easy for you because you heard these stories since you were little.  You will meet travellers who want to discover your area and these hidden gems.
Housesitting and Taking Care of a Pet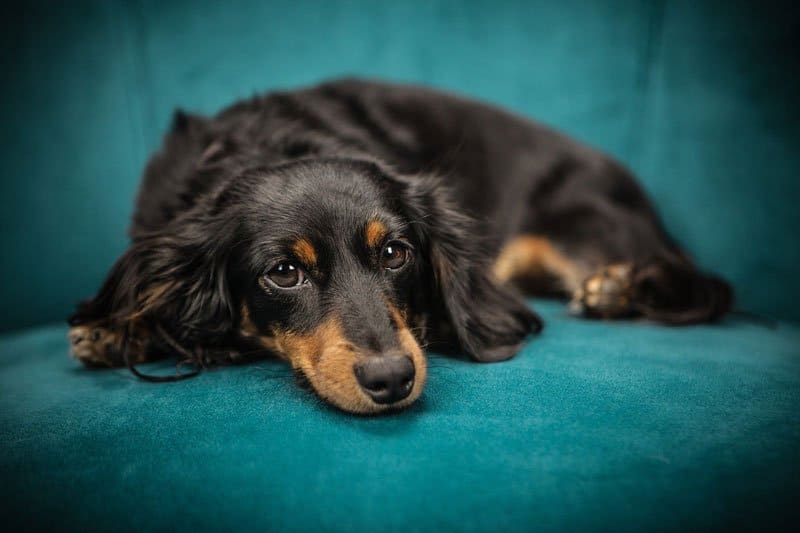 Housesitting is the fun way to travel around the world without spending money on accommodation. You will receive free accommodation in exchange of taking care of a family pet.  There is free accommodation available in almost every country around the world.
To be part of this community, you need to register with a housesitting website and then arrange for your trip with the other family.  You can use the same website to find someone to look after your pets too!
Travel with an RV
Travelling with an RV will get you out of the comfort of your house.  To be able to travel and stop for the night in a remote place is great fun.  The fun part is to find this hidden place where you will spend an amazing evening.  There are plenty of websites to help you to find the perfect itinerary for travelling with an RV.
Retirement Activities to Discover Other Cultures
So far, I have travelled as much as I can, and I will be continuing to do this for as long as possible.  For me, this provides the most fun in my life.  I travel with a backpack and use public transport everywhere in the world.
Become an Expert at Off Peak Travel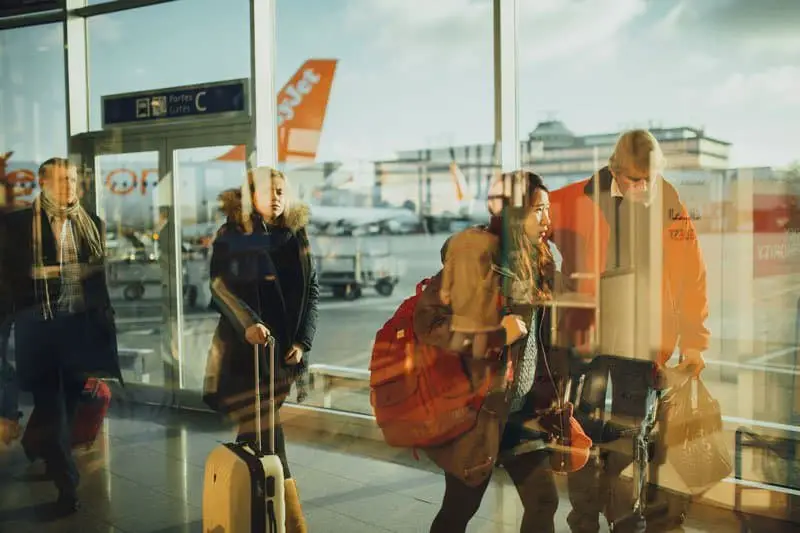 Now you do not have limits on your time, you can plan to go somewhere in the world during the off-peak season.  Make the most of this advantage to find great deals on flights and hotels.  Avoid travelling during school holidays to get the best deals.  Most of the time, prices are massively reduced one week either side of school holidays.
What I love to do is to take a flight to one country and book a return flight three or four weeks later.  I make no plans in between.  This gives me the freedom and liberty to stay longer where I want or to leave if I do not like a place. Don't worry because you will always find a hotel or guest house because you are travelling during the off-peak season.
By travelling like this, you use locals as guides and discover the best of the country too often missed by tourists.  Travelling is taking time to discover the culture of a country and not racing to see things.
Retirement Activities to Learn a New Skill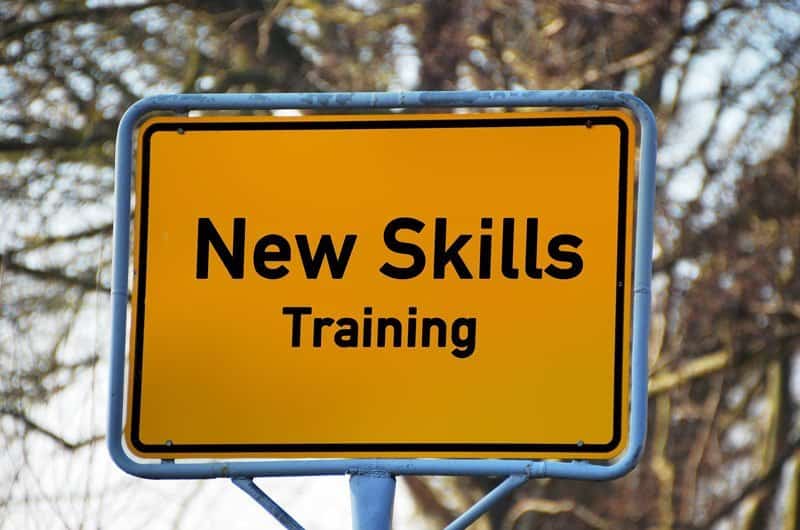 There is no age limit to learning a new skill and it is essential to carry on educating ourselves.  The more knowledge you have, the more you will be able to find interesting things to do.
Learn a New Language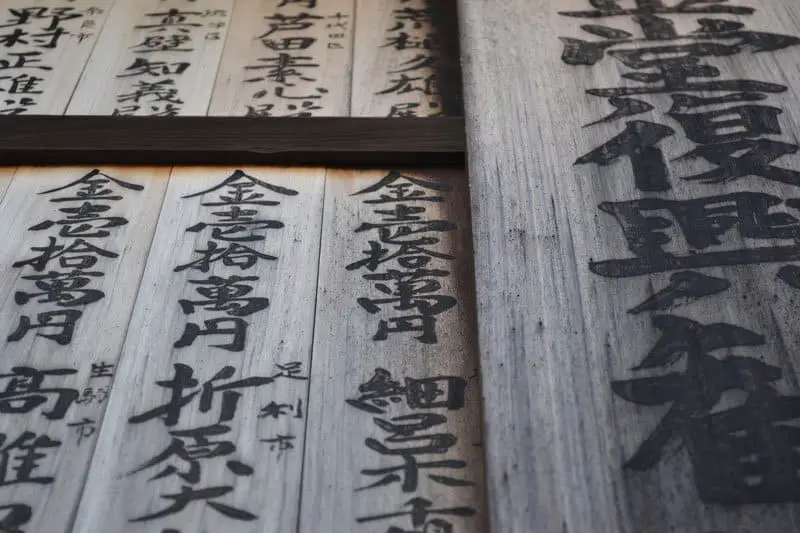 Learning a new language is a good way of keeping your brain active and healthy.  When you learn a new language, your brain makes new connections. 
It is also good to be able to use a new language when you travel.  By speaking the language of another country, you will be able to communicate with the locals and find out useful information.  I always try to use the native language as much as I can, even if it is just to say hello or thank you.  This shows that you made an effort and that you are not there to just take but to give as well.
Become a TEFL Teacher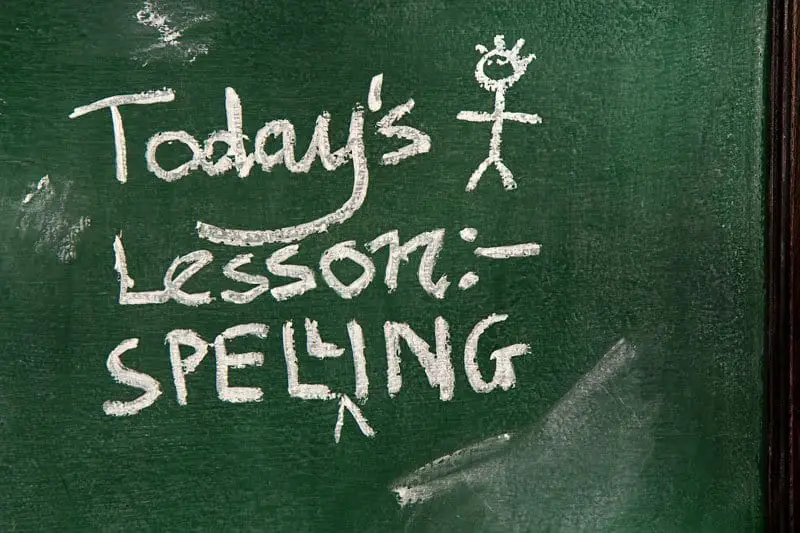 This course will give you the ability to teach English to foreign students.  When you have the certificate, you can teach in your own country or go and teach abroad.
When you take a teaching post abroad, you get help with accommodation, flights and get paid for your teaching time.  There are no limits about where you can work.  You can teach English in Japan, Vietnam or Spain.  The list is endless.
My wife has just started her TEFL training in preparation for our retirement.  It's a great way to improve your use of English and to keep your brain active. 
If you are interested in learning to teach English as a foreign language, you can register at Tefluk and you will receive 10% off with our discount code.
EnjoyRetirementLife 10% discount Code : DA90A715