If you are wondering what retirees do all day, the top 3 most popular activities in retirement are:
Travel and holidays
Spending time with family
Doing exercise and sport
…
Many people are curious about what retirees do all day.  This is hardly surprising as retired people suddenly find themselves with an enormous amount of time on their hands.  The hours and days can appear to stretch out endlessly into the future.  It can be hard to imagine what retirees do all day to keep themselves happy and busy.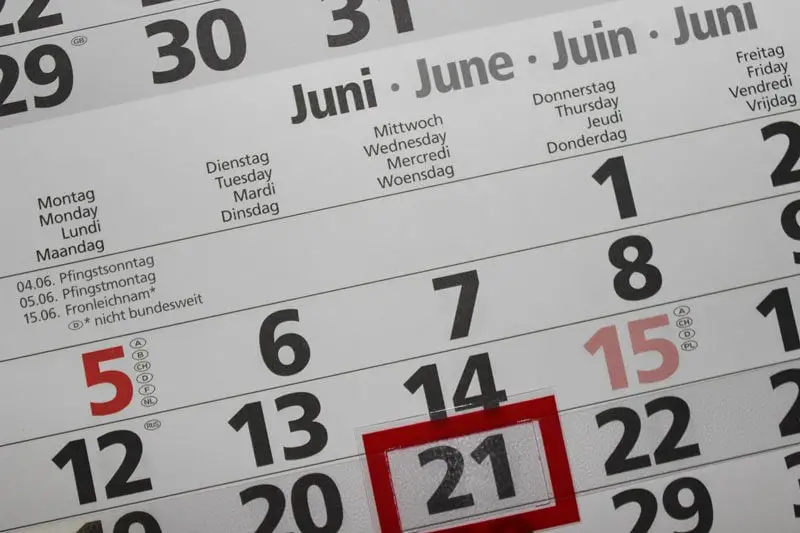 In this article, we will discuss the most popular activities among retired people.  Time is precious.  It passes quickly and can easily be wasted.  It is therefore important to think about how to use your time in retirement effectively rather than settling for things which merely kill time in retirement.  This will lead to a more rewarding and fulfilling retirement life.
"Ordinary people think merely of spending time, great people think of using it." Arthur Schopenhauer
What Retirees Do All Day? – The Great British Retirement Survey
According to the Life in Retirement section of The Great British Retirement Survey (2019), this is the breakdown of what retirees do all day:
| | | |
| --- | --- | --- |
| Position | What Retirees Do All Day – Activities | % |
| 1 | Travel/holidays | 17.5 |
| 2 | Spend more time with family | 12.9 |
| 3 | Do more exercise or sport | 12.3% |
| 4 | Focusing on my existing hobbies | 10.2% |
| 5 | Managing my money and investments | 9.7% |
| 6 | Gardening | 9.1% |
| 7 | Helping my children | 7.4% |
| 8 | Voluntary work | 7% |
| 9 | Spend more time with friends | 4.1% |
| 10 | Start a new hobby or learn new skills | 3.8% |
| 11 | Theatre, music and arts | 2.4% |
| 12 | Other | 2.3% |
| 13 | Start new business or new enterprise | 1.3% |
What Retirees Do All Day
To gain an insight into how retirees spend their time, The Great British Retirement Survey (2019) surveyed over 10,000 adults at different stages of their retirement journey.  Some participants had just started working, others were approaching retirement, and some were newly retired.  The results of this survey show that retirees want to stay physically, mentally and socially active in their retirement by doing a broad range of activities.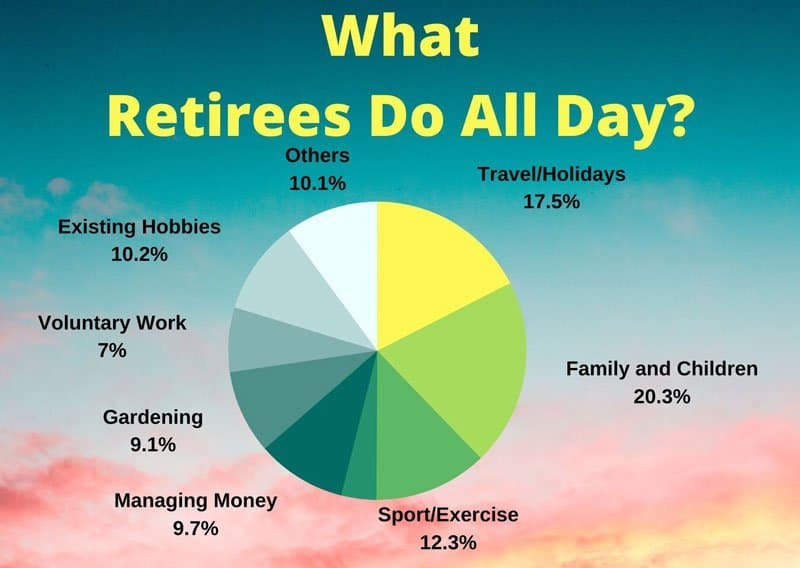 How Do Retirees Spend their Time?
According to the same survey, 26 % of men and 16 % of women believe they will retire before the age of 60.  It is not surprising that many people are therefore worrying about what retirees do all day.  Fortunately, this survey shows that retirees can lead a very fulfilling retirement life and have plenty of activities to do.
Related Articles:
Travel and Holidays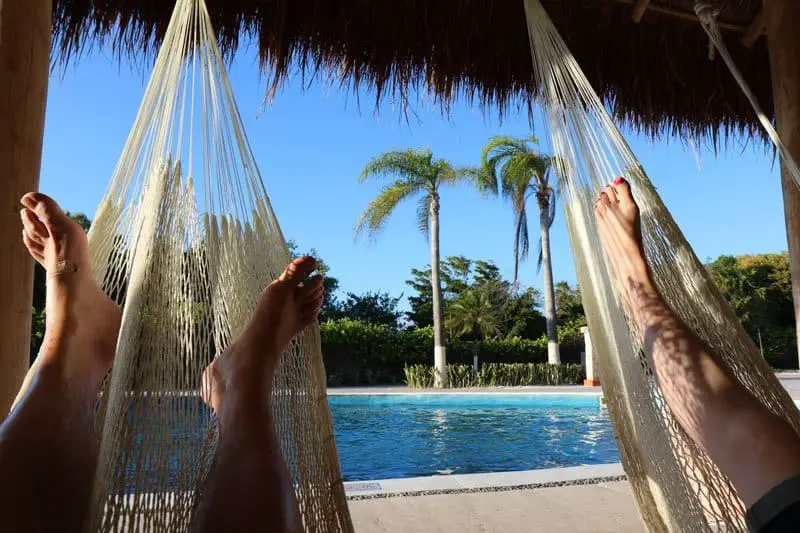 The most popular activity for retired people to spend their time on is travel and holidays (17.5 %).  Of course, retirement is the perfect time to see the world if you have the financial means to do so.  Retirement gives you the flexibility to travel when you want and for how long you want without the constraints of annual leave entitlements!
Holidays are also good for the soul.  They lift the spirits and are a great way to keep active in retirement.  Depending on the type of holiday you choose, you can be as physically active as you want to suit your personal level of fitness and mobility.  Perhaps, you will see the sights of a city on foot or hire bicycles for the day.  If you are more adventurous, you may try scuba diving or undertake a challenging hike to reach a hilly summit.
Even though we are in our 50s, we love to travel with our backpacks around a country.  However you like to travel, holidays are also a great way of keeping socially active.  You can travel with friends or stay in small guest houses like us to mix with locals and travellers from around the world.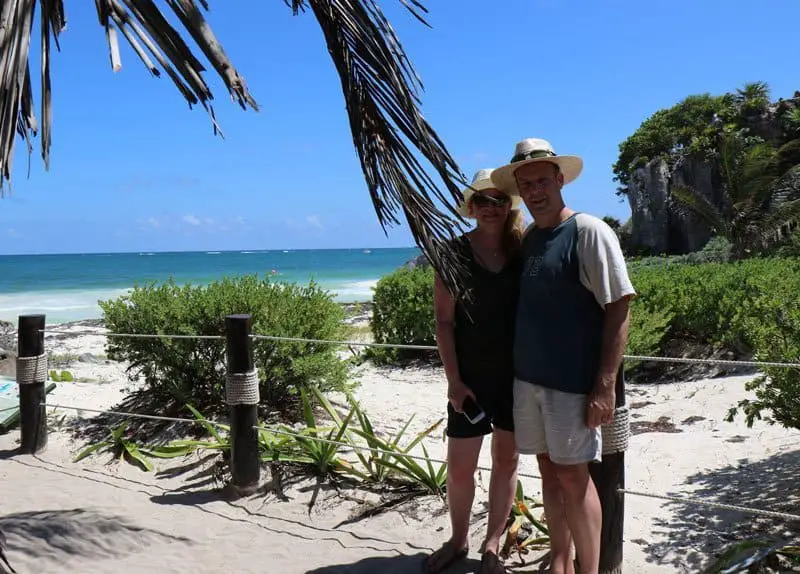 Of course, travel also broadens your horizons.  Making plans for a trip is also a good way of keeping your brain mentally active.  Booking flights, arranging accommodation, researching visits and designing itineraries are all great ways to exercise our minds.  Learning a foreign language and researching the culture and cuisine of the country you are visiting is another excellent way of keeping mentally active.
Spend Time with Family
It is evident from this survey, that another thing that 12.9 % of retirees want to do all day is to spend more time with their family. An additional 7.4 % want to help their children. In total, 20.3 % of those interviewed envisage spending their time with their children and family. Interestingly, only 4.1 % said that they would spend more time with their friends.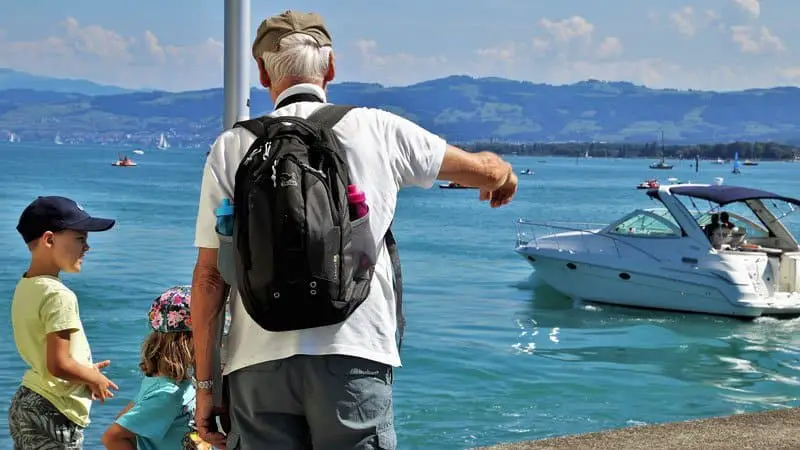 Of course, family is important and having more time to spend with them in retirement is a precious luxury.  Grandchildren are also a big part of many retired people's lives.  Family can be a great way of keeping socially, mentally and physically active in retirement.
Many of you will appreciate that it takes a lot to keep up with young grandchildren and day trips out can be a lot of fun but exhausting!  Grandchildren can also keep retired minds young and active.  Shared activities like craft and reading benefit young children and retirees alike!  Just make sure you balance family time with your other personal retirement plans.
Exercise and Sport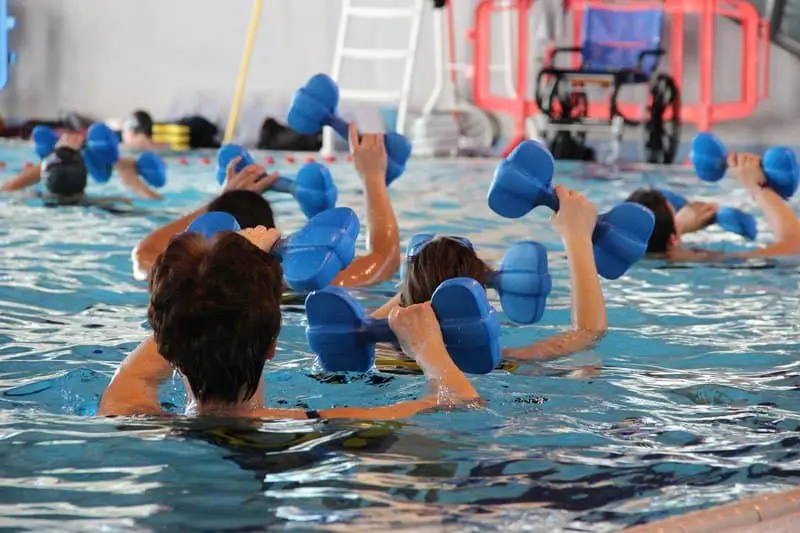 There are many benefits of keeping physically active in retirement.  According to the NHS, physical activity can improve our mood, quality of sleep and energy levels and can also reduce the risk of some diseases including dementia and certain cancers. However, just 12.3 % of those surveyed spent their time exercising or doing sport.
Of course, aches and pains set in as we age which can psychologically prevent us from doing physical activity.  If you are feeling nervous about starting to exercise or going back to sport, a good place to start is your local leisure centre.  There are many classes and groups which are specifically designed for retired people whatever your level of fitness.  For example, aqua aerobics is a great low impact sport which is also very sociable and a lot of fun! 
Joining an exercise class or sports club is also a great way of keeping mentally and socially active.  Exercise is a great way to meet new friends.  It requires concentration and co-ordination skills and reduces the risk of stress and depression.
Starting a New Hobby or Learn New Skills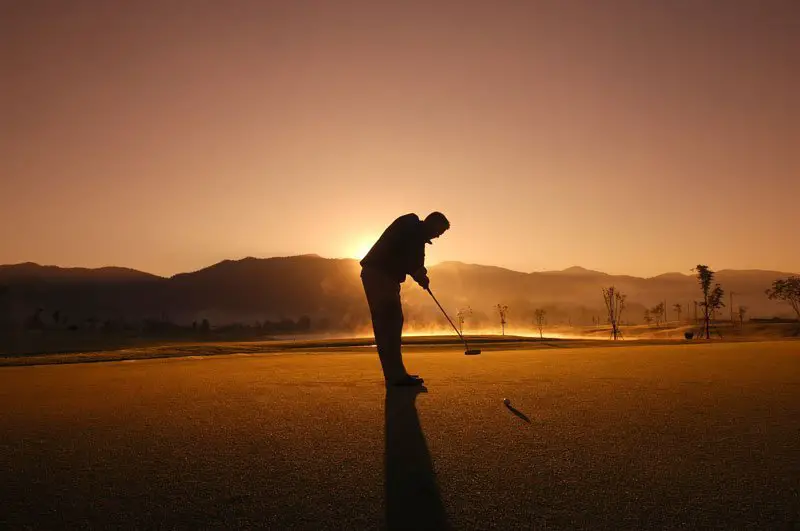 So, what do other retirees do all day?  Hobbies are definitely a popular way of using time in retirement as 10.2 % of those interviewed said they would also focus on existing hobbies.  Hobbies are clearly a purposeful part of what retirees do all day.
An additional 3.8 % of those surveyed expressed interest in starting a new hobby or learning new skills.  Learning a new hobby or a new skill is a great way of keeping mentally active.  Depending on the hobby or skill you choose, you can also keep yourself socially and physically active.
If you want to start a new hobby, but you don't know where to start, don't miss our useful post which explains how to get a retirement hobby.  Our post includes an easy-to-follow 4-point plan to help you identify the right retirement hobby for you.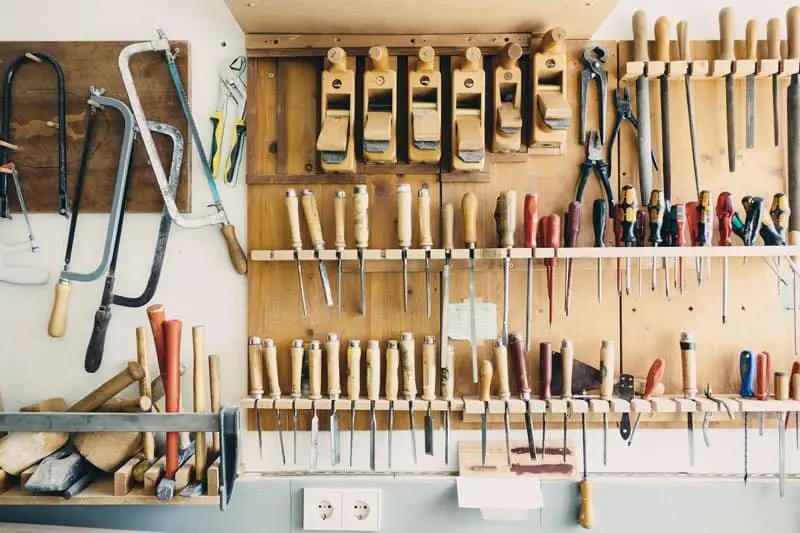 If you are looking for general inspiration and lists of retirement hobbies, make sure you read our essential guide to good retirement hobbies.  We have sorted the hobbies into useful categories to help you and there are plenty of ideas to get you started!
Managing Money and Investments & Working After Retirement
Retirees also spend time managing money and investments.  Making sure that financial plans are in place for retirement is understandably important.  From this survey, it is clear that 9.7 % of retirees envisage spending some of their day managing money and monitoring investments after retirement.  This can be a time-consuming activity but is important to ensure that you can maintain your desired standard of living.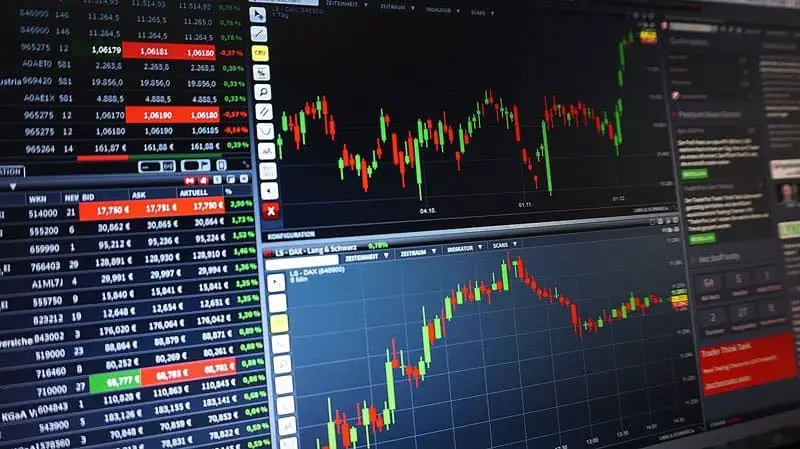 Although only 1.3 % of those interviewed said they were interested in starting a new business or enterprise in retirement, the survey found that 52 % of non-retirees planned to work part-time work or be self-employed after retirement.  Interestingly, 34 % of men expressed that they intended to continue working after retirement for enjoyment.  In contrast, 41 % of women felt that they would continue working after retirement for financial gain.
Gardening
Gardening is another activity which 9.1 % of people interviewed imagine spending time on in retirement.  Although gardening is generally a solo activity, it is a great way of keeping physically and mentally active.  Being outdoors surrounded by nature and watching things grow can give an enormous sense of personal satisfaction.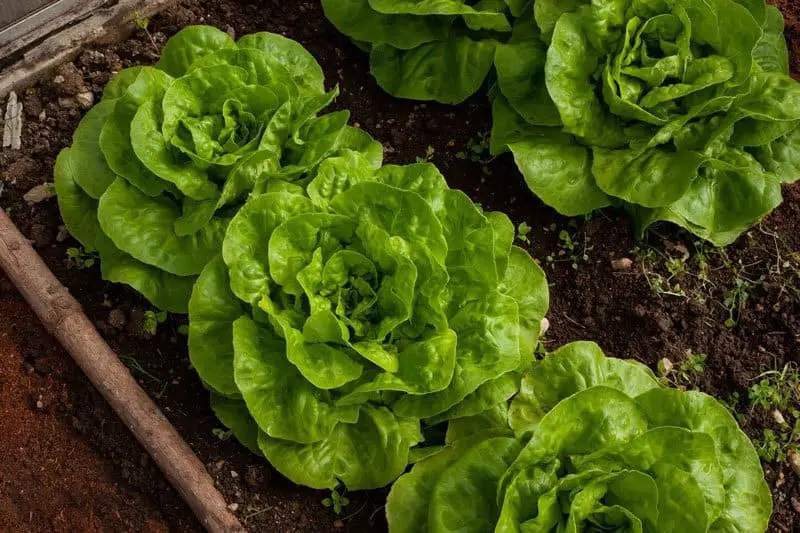 Of course, gardening can also be physically demanding.  However, you can still enjoy gardening even if you can no longer do the hard work yourself.  My father is a passionate gardener but now pays someone to do the heavy jobs like mowing the grass and cutting the hedges.  He also takes great pride in his pond which has evolved over the past few years.
Gardening can also become a social activity.  You could consider starting an allotment with a friend to share the work.   Allotments are also usually friendly communities so can be a good way of expanding your social network.  Once you start experiencing some success with growing your own produce and flowers, you could also explore showing your produce at local shows!
Voluntary Work
This survey also showed that 7 % of people interviewed would spend time doing voluntary work in retirement.  Voluntary work is easy to find and can be extremely rewarding.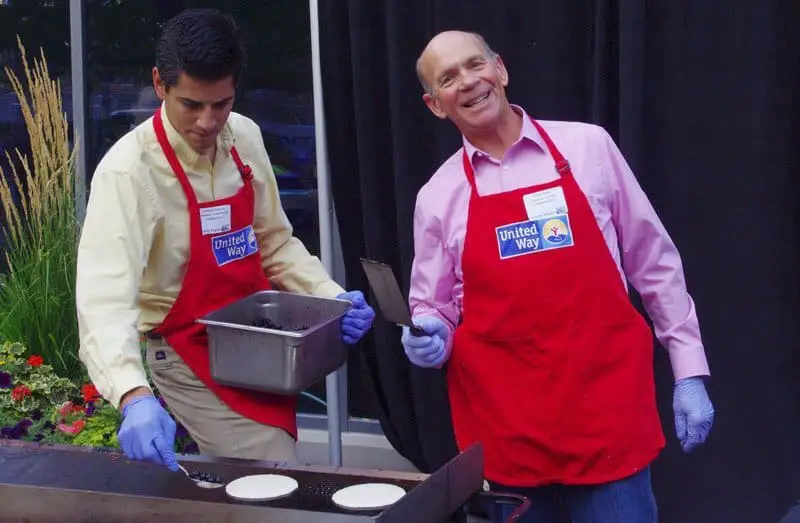 Voluntary work is a mutually beneficial activity.  As a retiree, you will benefit from keeping mentally and socially active and gain a sense of satisfaction from helping others.  By giving your time and expertise, you will also help the organisation of your choice and make a difference to the lives of others.
Theatre, Music and The Arts
Surprisingly, only 2.4 % of the survey expressed an interest in spending time at the theatre, attending music events or other activities related to the Arts after retirement.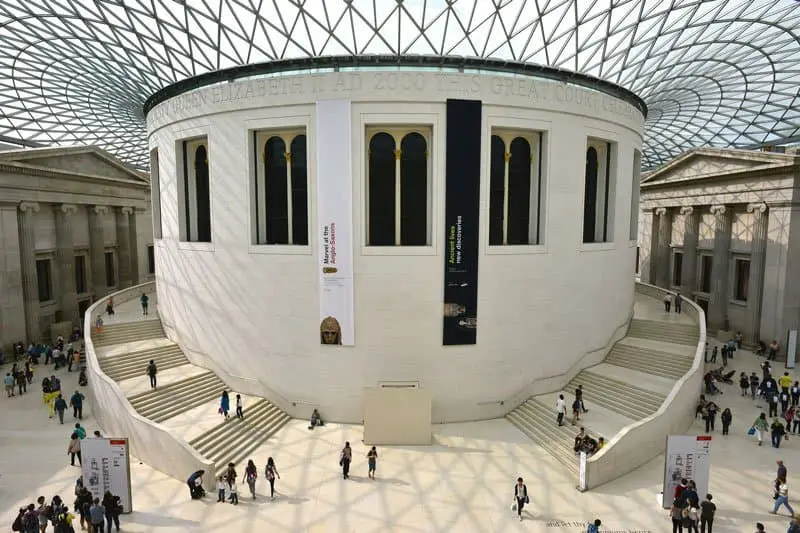 Although the theatre can be expensive, there are many free musical concerts and many museums and galleries have free entrance making them ideal for retirees to enjoy as an inexpensive day trip.  In London, these include the British Museum, the National Gallery and the National History Museum.  If you don't want to travel too far, why not check out the local museums and galleries in your neighbourhood?
Having the time in retirement to explore art galleries and museums is one of the things I am most looking forward to in retirement.  They are a great way of finding out new things and keeping your brain mentally active.  Being a Teacher, I love the challenge of learning something new every day!
What Do Retired People Do? – Daily Routines
As we have mentioned, being retired means that you have more time on your hands.  During your working career, your job was an important part of your identity whether you were a Doctor, Teacher or Engineer.  In retirement, you need to find your new identity. 
Finding rewarding activities to fill your day is one way of shaping your new identity and will make sure that you lead a fulfilling and purposeful retirement.  Building these activities into your daily routine will help you make this adjustment.  If you want to read more about how to enjoy retirement life, our useful guide will help you lead a happy and purposeful life after retirement.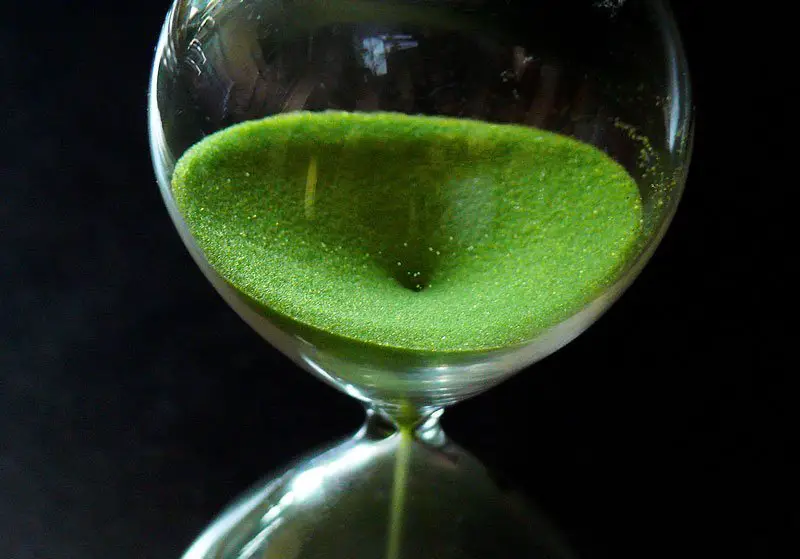 For many years, you had a fixed routine around work and bringing up kids.  You now have the freedom to do whatever you want, when you want.  However, the problem with this new freedom is that people usually start to do nothing at all.  When there are no obligations on your time, time can be easily wasted, and this can easily lead you to become retired and bored.
To avoid falling into this trap, you need to find the right balance of activities to fill your days.  Keep your favourite rituals like your morning coffee and newspaper or going for an early morning walk.  During the rest of the day, try and incorporate opportunities which will keep you physically, mentally and socially active.  Be sure to include time for yourself as well!
Basically, there is no secret recipe for daily routines in retirement.  This will depend on your aims and how you want to spend your retirement.  Your daily routines may also change as you age.  However, the important thing is to spend your time productively doing activities which you enjoy rather than settling for things which make the days pass quickly.