A retirement party is a significant occasion that should be celebrated in style.  Our extensive list of retirement party ideas will help you plan a special and memorable retirement celebration that will honor the retiree's achievements and wish them well for the next exciting chapter of their life.
Whether you are planning a retirement party for a co-worker, relative or close friend, our retirement party ideas will give you plenty of inspiration and help make the retirement celebration special.
17 of Our Best-Loved Retirement Party Ideas
Our list below includes 17 or our favorite retirement party ideas with helpful suggestions and tips.
1. Tailor-Make a Theme for the Retirement Party
The first of our retirement party ideas is a great way to add instant atmosphere to your retirement party and to make it memorable.  Picking a theme for the retirement party idea will get people talking straight away about what everyone is wearing.  A retirement party theme will lift the mood of the party and creates a sense of fun from the start.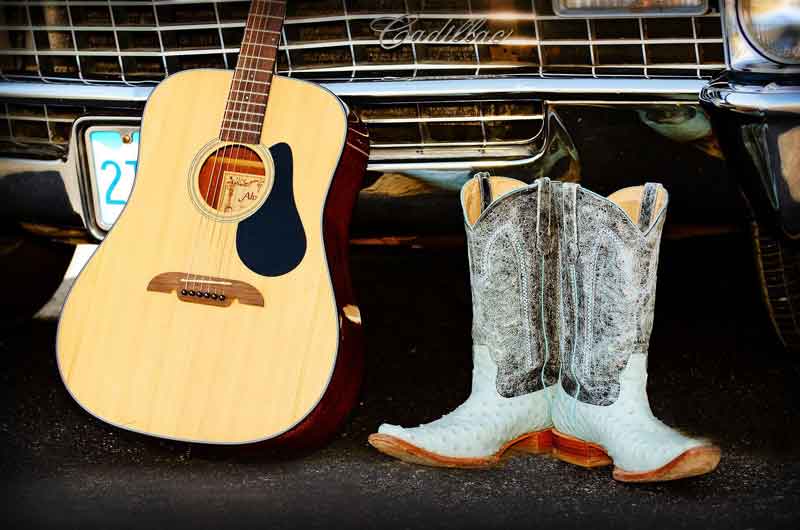 Make sure you tailor the theme to your retiree.  After all, the retirement party is to celebrate the end of their working life.  A good starting point is to think about the retiree's hobbies and interests or their profession.  If you are stuck for ideas, our Ultimate Alphabetical Retirement Party Themes List has plenty of inspirational suggestions.
2. Dare to Declare a Dress Code
Another idea for your retirement party is to decide whether there will be a dress code.  The dress code sets the tone of the party, and it also takes the stress out of guests wondering what to wear.  Choosing the right dress code can make your retirement party extra special.
There are 8 different types of dress code for you to consider for your retirement party:
Casual
Semi-Formal or Dressy Casual
Beach Formal
Cocktail Attire
Formal Attire or Black-Tie Optional
Black-Tie
White-Tie
Themed Attire
The dress code you choose will be determined by when the party is taking place (day or evening) and the type of venue you have chosen.  If you have decided to theme the retirement party, it is best to ask the guests to dress in line with the chosen theme.  You can learn more about each type of dress code in our informative post about What to Wear to a Retirement Party. 
3. Vary the Retirement Party Venue
One of my favourite ideas to make a retirement party special and memorable is to choose an interesting venue.  There is nothing wrong with hosting a retirement party in the workplace or at home, but a more unique venue will add the wow factor if your budget allows.
With a little research and creative thinking, you can find many different interesting spaces available to hire for large or smaller, more intimate retirement parties.  To get you thinking, start by tweaking traditional ideas and make some small swaps. 
For instance, rather than book a table at your retiree's favourite restaurant, find out if there is a private room where you can celebrate this special occasion in style.  Alternatively, if you are holding the retirement party in your garden, perhaps consider hiring a transparent igloo dome for elegant weatherproof dining or to create an informal lounging zone.
4. Choose Striking Retirement Colors for the Retirement Party
One of the most important retirement party ideas is to choose a color scheme for the retirement party.  Retirement party colors set the tone and style for the party and adds to the sense of occasion.  Carefully choosing special colors for the retirement party will help define the decorations, tableware, table settings and even dress code.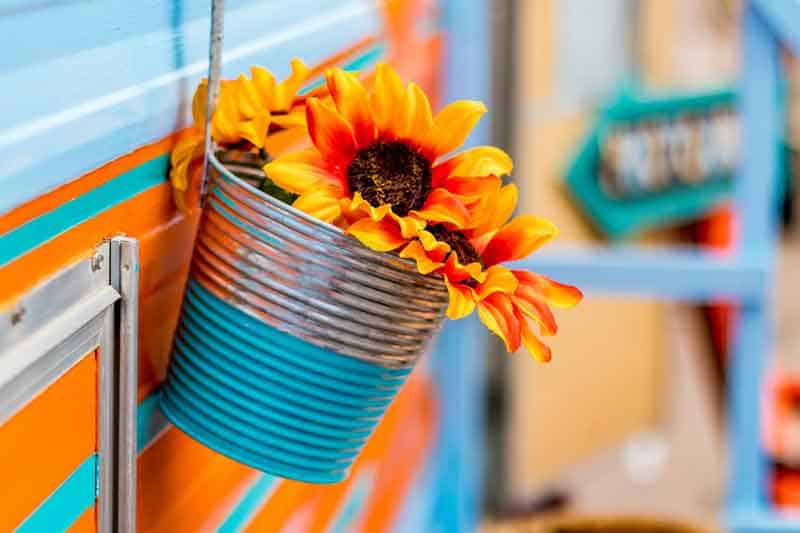 For example, silver and white is a graceful and stylish combination that is timeless and suitable for retirement parties all year round.  However, orange and teal blue is a contemporary and fun color palette that is perfect for summer and autumn retirement celebrations.  To find out more colors that are perfect for a retirement party, check out our list of the best 35 ideas.
Amazon has a good selection of retirement party tableware to match your choice of retirement colors.
5. Add Some Fun with Retirement Party Games
To add some fun to your retirement party and to make it special and memorable, consider including some retirement party games. Retirement party games are great icebreakers, especially if the guests are a mixture of co-workers and close family and friends who may not know each other.  This retirement party idea will help build atmosphere and get people laughing and having fun.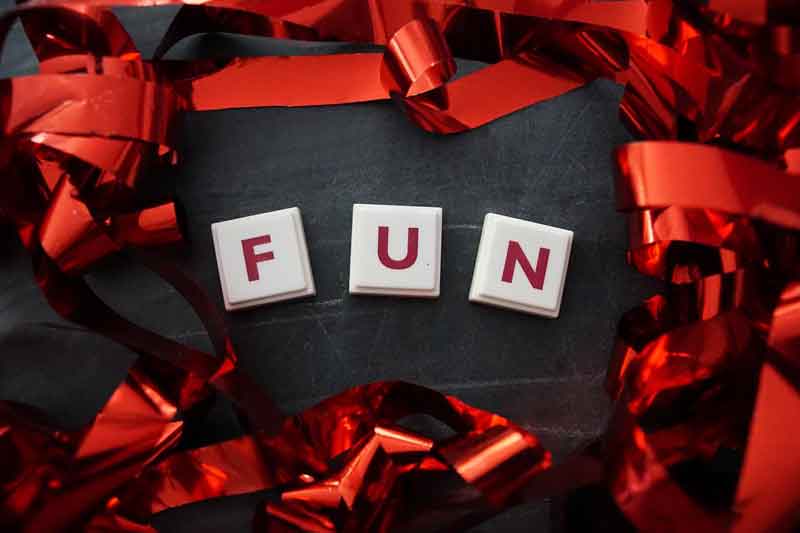 Here are a few popular retirement party ideas for games (don't forget to give out prizes!):
Flash Mob Dance
Surprise the retiree with a simple choreographed routine to their favourite song or a song that has a retirement theme.  (Follow our link for helpful suggestions about retirement songs.)  Record a short video clip of the routine with instructions and remember to email this to the guests in advance!
Guess the Number of …
Everybody loves to guess the number of objects in a jar or container.  If your retiree loves golf, you could fill a jar with golf tees and ask the guests to guess how many.  Alternatively, you could fill the jar with mints (retire-mints!).  The nearest guess wins a prize!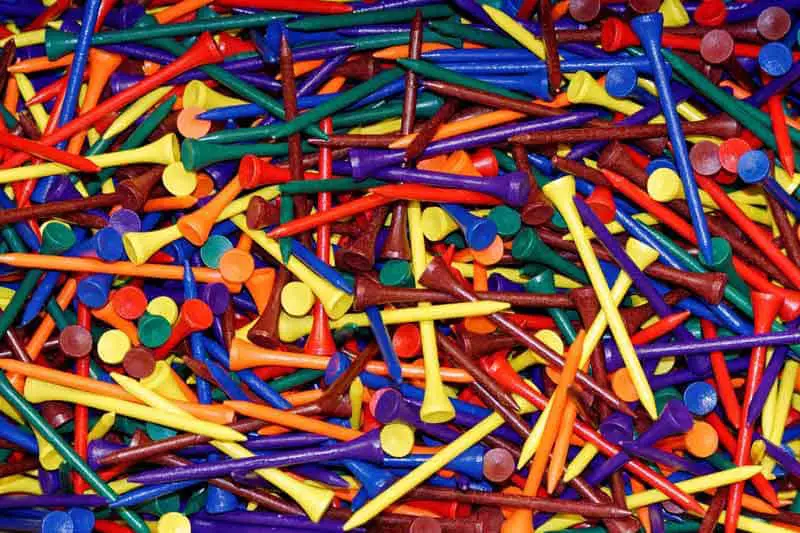 Guess Who?
Another fun retirement party game is set up a Guess Who game.  When you send out the retirement party invitations, ask guests to send a photo and some basic information about themselves.  Print out the photos and display them around the room or set up a slide show, then have fun guessing who is who!
Karaoke
Singing along to popular songs is a great way of putting the life into any party.  Even if some guests are not keen to join in with Karaoke, they will enjoy watching others perform.  To personalize the Karaoke, include the retiree's favorite songs by asking them or their close family and friends to select some tracks for the retirement party playlist.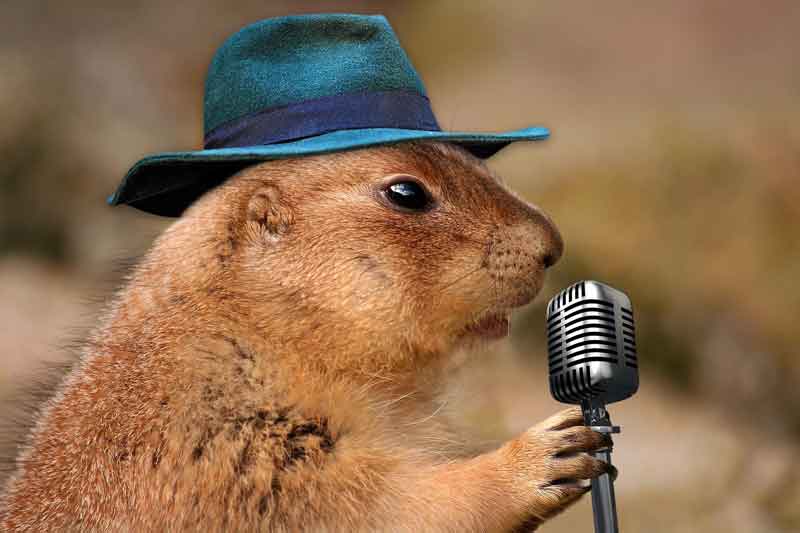 Personalized Trivia Game
Most people love quizzes, so why not create a personalized trivia game to honor the retiree? Find out information about the retiree's life and work achievements and then test the retirement guests on their knowledge about the retiree.  Make sure you include some fun questions!
Pin the …
Do you remember being blindfolded and playing 'Pin the Tail on the Donkey' as a kid?  Another great retirement party idea is to tailor this game to the retiree's hobbies or interests.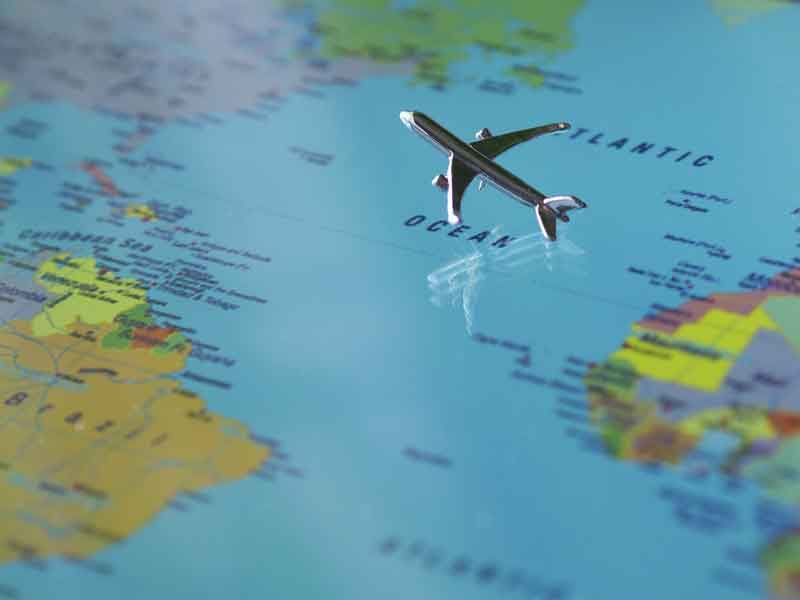 If your retiree intends to travel on their retirement, why not display a world map at the retirement party and ask guests to pin the aeroplane on the retiree's bucket list travel destinations around the world?
Piñata
Smashing a piñata is another childhood favourite, but why should it be restricted to children's parties?  Piñatas now come in many different shapes that are suitable for a retirement party so that adults can join in the fun. 
Imagine your retiree's enjoyment at being the first to smash a computer, mobile phone or alarm clock piñata!  Remember to fill the piñata with retirement party themed favors (see item 16 below).
Smashing Success
An alarm clock is certainly something you seek to escape on retirement.  If you are not keen on the piñata idea, put an actual alarm clock in a protective pillowcase and invite the retiree and their guests to take turns to smash this symbol of working life.
For more retirement party ideas relating to games, we recommend that you head to our other article about How Do You Make a Retirement Party Fun which contains many other suggestions.
6. Elevate the Retirement Party Entertainment
Another way of making your retirement party special is to go beyond retirement party games.  Take the entertainment to the next level by hiring a close-up magician, a look-alike character, DJ or even a tribute band.  Of all the retirement party ideas, this will certainly create a buzz and make the retiree feel extra special.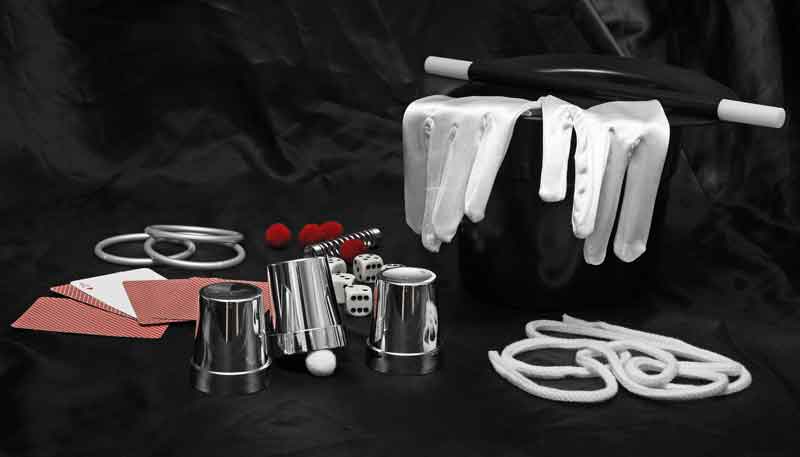 7. Enjoy an Experience Rather than Host a Retirement Party
Although many people expect a traditional retirement party, why not consider doing something totally different?  A new shared experience can be fun, rewarding, and memorable.  It is also a good way of ticking off one of the retiree's Bucket List experiences and bringing people together.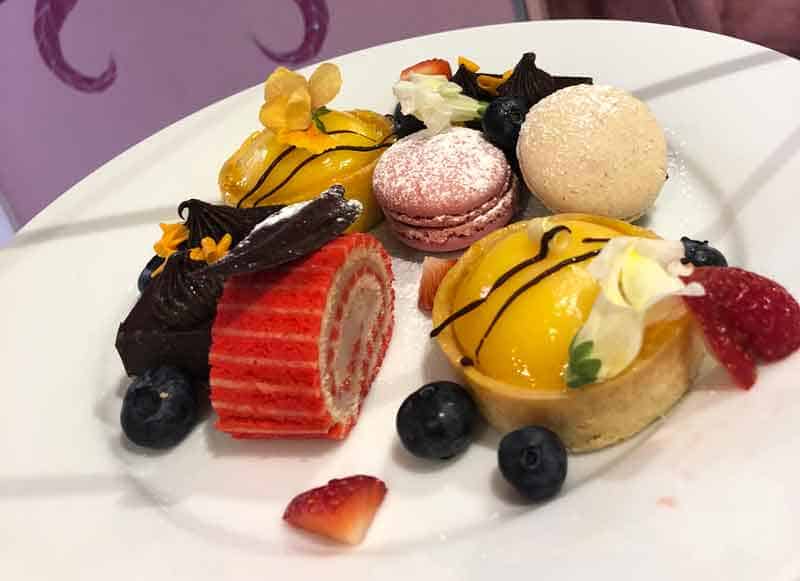 When choosing an experience, think about your retiree's likes and dislikes.  Avoid tandem sky diving if your retiree is afraid of heights!  To get you thinking, here are some alternative retirement party ideas to celebrate this milestone event in a unique way:
4×4 off-road driving
Afternoon tea
City treasure hunt
Circus skills
Cocktail Making
Escape Room
Golf Tournament or other sports game
Personal Chef
Theatre and dinner
8. Salute the Retiree with a Speech
Of all the retirement party ideas, giving a retirement speech to honor the retiree is one of the most traditional customs.  Wherever you celebrate this special occasion, a retirement speech is part of the retirement party etiquette expected by guests.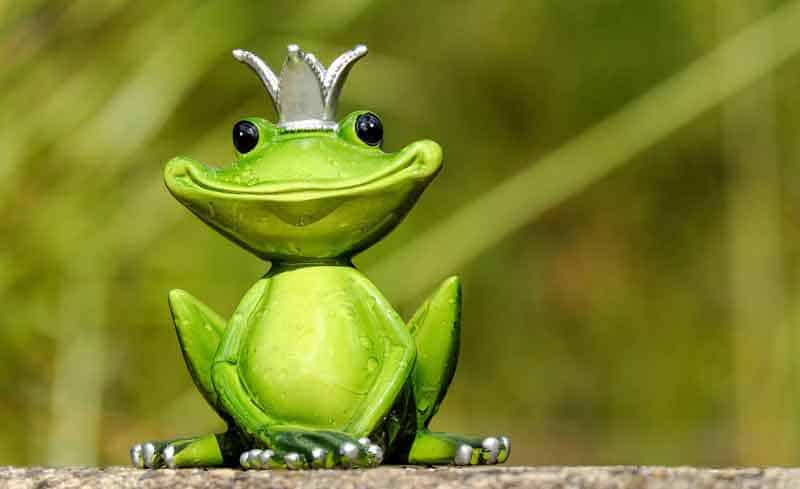 A good retirement speech looks back at the history of the retiree's career starting from their first job as a teenager.  It should also highlight the retiree's accomplishments at work and important milestones in their personal life.  A retirement speech traditionally includes a toast to the retiree and includes some humor.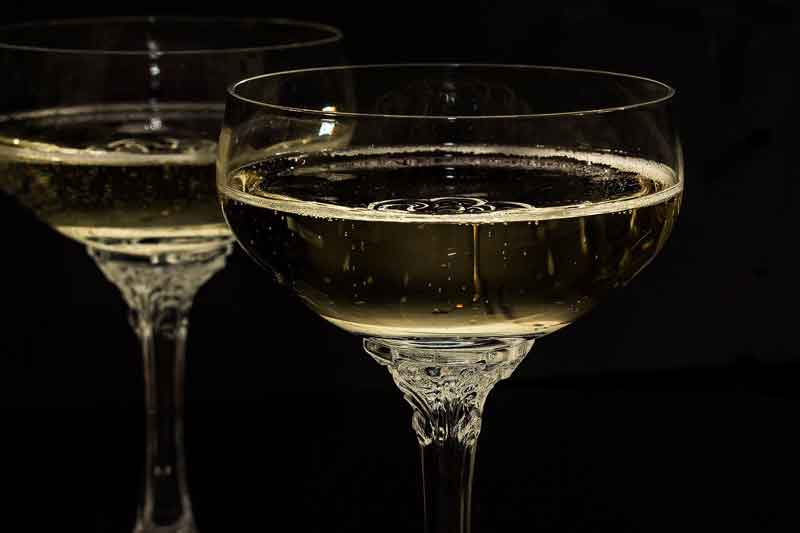 Rather than listen to one person giving the retirement speech, you can plan ahead and ask for contributions from guests in advance.  These could be personal anecdotes or well wishes that could be read or shown as a tribute video to the retiree (see item 13 below).
For more help and advice about writing a retirement speech, click on the link to access our free guide about How to Write the Best Retirement Speech.
9. Spare the Ink on the Invitations
Naturally, you will want and need to send out retirement party invitations to inform invited guests about the details of the retirement party.  However, rather than buy, order, or make your own printed invitations, consider inviting guests by creating online invitations and sending them via email.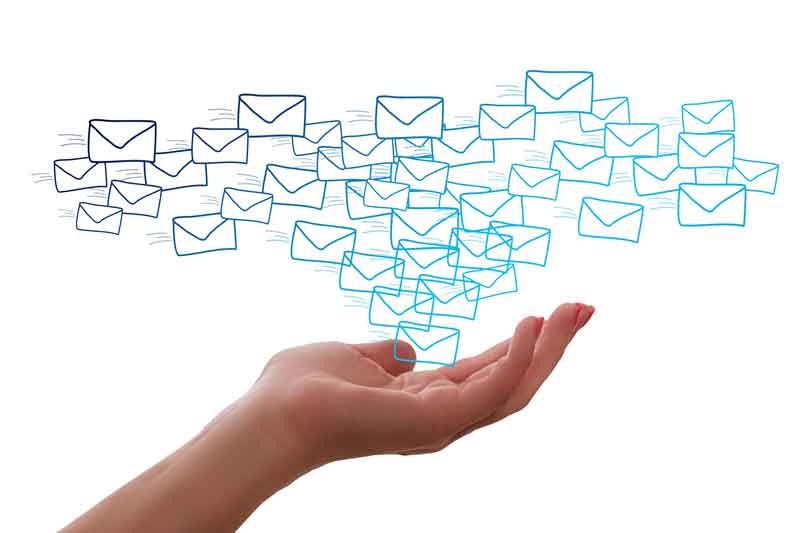 Sending retirement party invitations via email is quicker and cheaper than sending invitations by mail.  Using email is also a more sustainable option as you will help reduce the unnecessary use of paper and play your part in reducing the carbon footprint of mail being delivered.  Online invitations can be easily downloaded, customized, and emailed to recipients.
10. Plan the Perfect Playlist
No retirement party is complete without music.  You can choose different tracks of music to create unique atmospheres at various times throughout the party.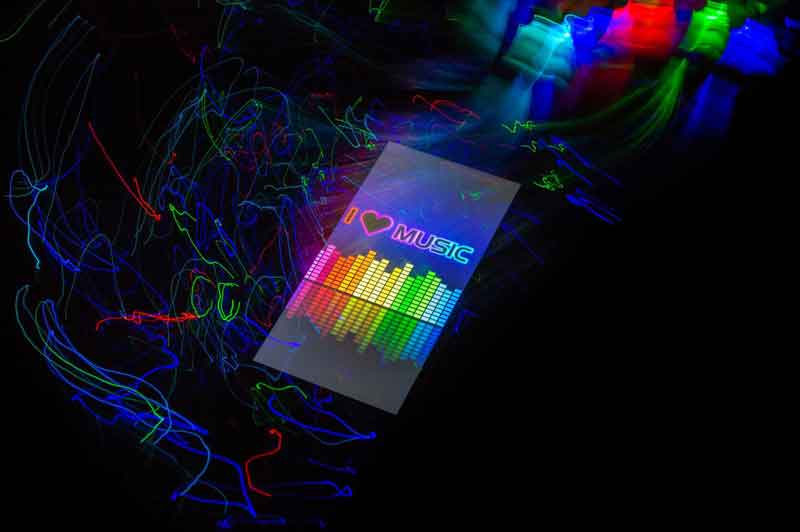 For instance, during the retirement speech and toast, playing background music is best because it will not distract from what is being said about the retiree.  If you want people to feel nostalgic, you need to select music that reflects that feeling.  If it is time to get the party started, you need to play upbeat tracks from your playlist.
To help you create the perfect playlist for your retiree, consult our extensive guide about the best retirement songs to play at the retirement party.
11. Stand Out from the Crowd with Drinks and Snack Stations
Food and drink plays an important role in any retirement party.  One of the best retirement party ideas to make your retirement party food and drink stand out from the crowd is to set up drinks and snack stations.  Imagine how special your retiree will feel if there is a drinks station serving unique cocktails named after them!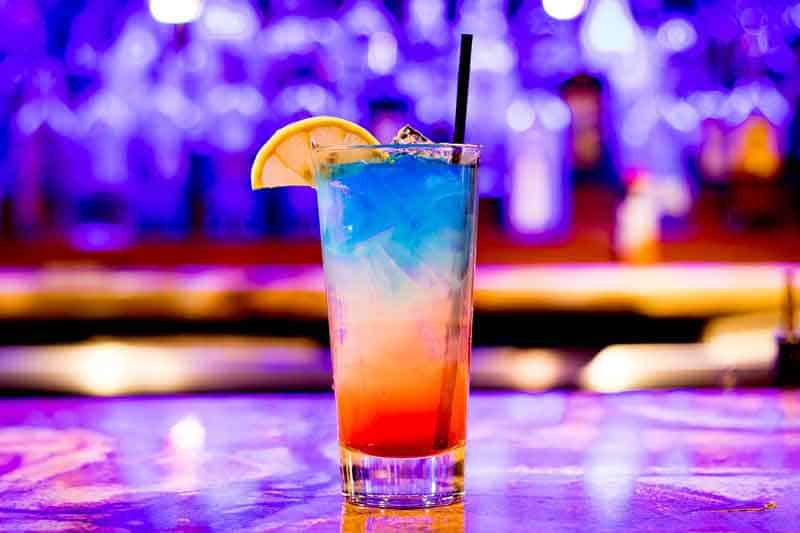 Drinks and snack stations are also a fun and enjoyable way of guests eating and drinking.  They will immediately add to the atmosphere as guest will undoubtedly congregate and socialise around these stations.
For more inspiration about this fun retirement party idea, scroll down to item 8 on our other article How Do You Make a Retirement Party Fun.
12. Personalize Retirement Party Tableware
One of the easiest retirement party ideas to make your retiree feel special is to order personalized tableware including plates, cups, and napkins.  Your retiree will love seeing their name on the personalized tableware and will appreciate the effort you have made to make their retirement celebration personal and special.
13. Include Opportunities for Guests to Celebrate the Retiree
During the retirement party, it is important to include as many opportunities as possible to celebrate the retiree so that they feel valued and special.  The retirement party is an important occasion that celebrates the working career of the retiree and looks forward to their future and life after work. 
Give guests the opportunity to share and record their anecdotes of the retiree and to express their good wishes for the retiree's future.  To help achieve this, here are some great retirement party ideas that you can include for guests to honor the retiree on their special day:
Instant Camera Snaps
Place an instant camera on a table at the retirement party and encourage guests to take fun snaps of each other at the retirement party.  Ask guests to stick the photos in a book and write a note to accompany their photo.  This could be an anecdote about the retiree or well wishes.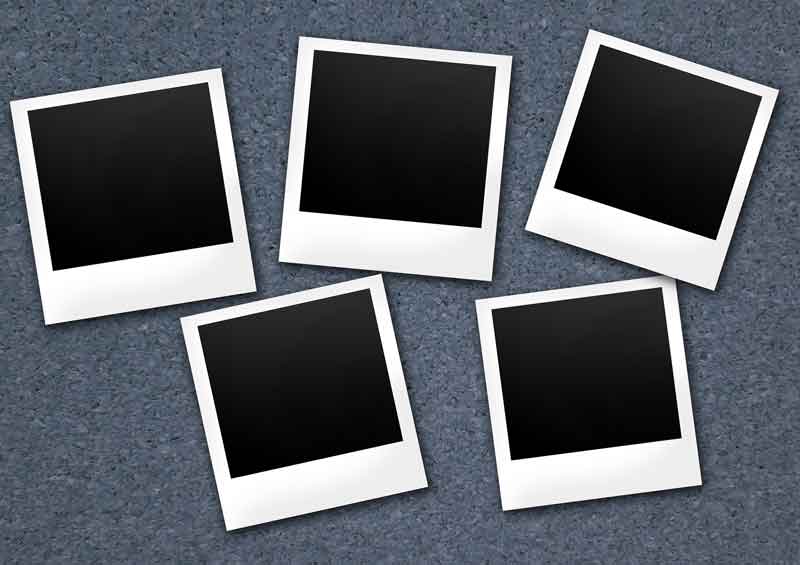 Amazon has a great range of instant cameras at competitive prices.
Memory Slideshow
A memory slideshow is a nostalgic way of honoring the retiree.  Ask co-workers, close family, and friends to email you photographs from the retiree's past and present working and personal life.  Play the slideshow during the retirement speech or at the end of the retirement party.
Memory Jar
A memory jar is a lovely way of each guest recording their personal anecdotes and memories of the retiree.  Guests write messages and well wishes to the retiree during the retirement party.  These are then posted in the Memory Jar and given to the retiree at the end of the retirement celebration.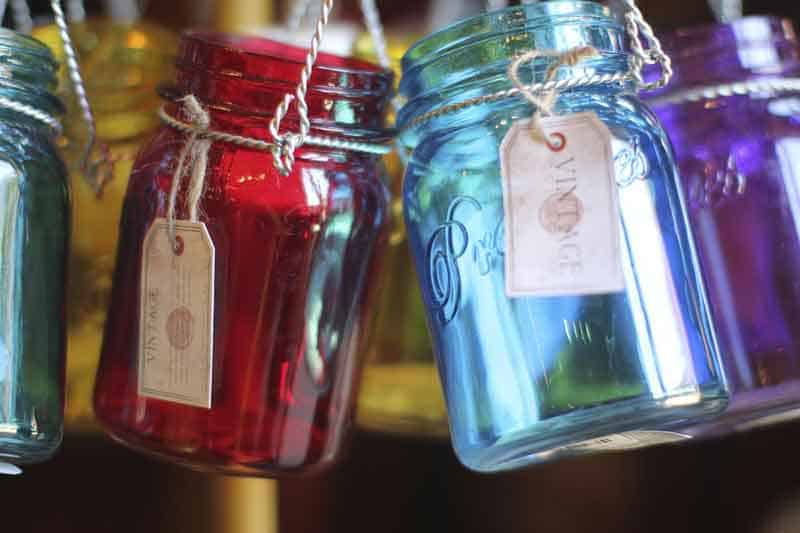 You could recycle and re-use a glass jar from home to create the Memory Jar.  However, as this is a special occasion, check out the range of glass jars on Amazon.  I particularly like the shape of the Apothecary jars.  What do you think?
One-Minute Toasts
One-minute toasts are a great way of involving the guests in the retirement speech.  When you send the retirement party invitations, explain that you will be inviting guests to make a one-minute toast so that they can prepare what they want to say in advance of the day.  The one-minute toasts could be simple well wishes for the retiree, a great story or a funny memory.
Photo Booth with Props
If your retiree loves photography, why not set up a photo booth with props?  Although you can hire photo booths and props, it is easy to set one up for yourself with an instant camera, photo booth stand and a selection of photo booth props that reflect the theme of the party or the hobbies and interests of the retiree.
Ask guests to stick their snaps in a book with a message for the retiree.  This will be a special souvenir for the retiree to remember the retirement party long after it has ended.
Retirement Bucket List
Another of my favourite fun retirement party ideas is to purchase a brightly colored plastic bucket and ask guests to contribute ideas to the retiree's retirement bucket list.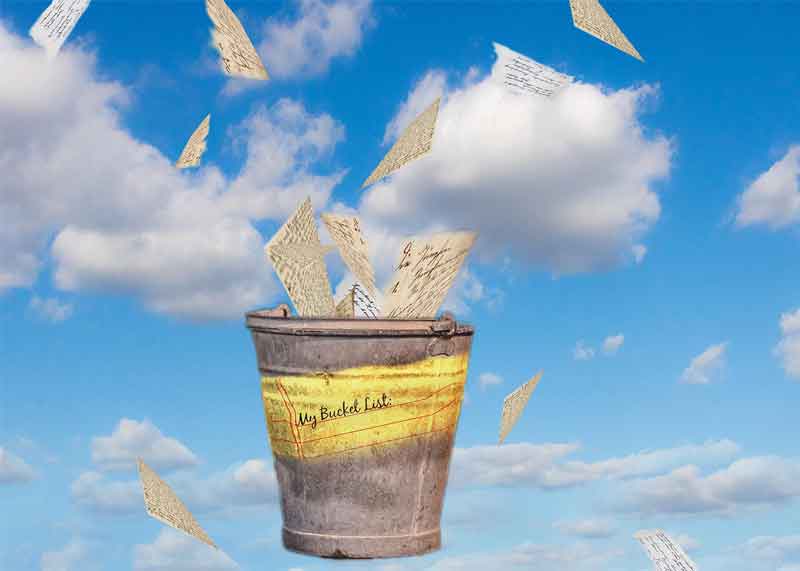 Guests write their ideas on slips of card or paper with their name and drop them into the bucket during the party.  Find time during the party to share some of the retirement bucket list ideas with the guests. Then, hand the bucket to the retiree at the end of the retirement party as a keepsake.
Retirement Tribute Video Interview Montage
Creating a montage of retirement tribute video interviews is a really special retirement party idea.  Once again, you need to get organised and ask guests to record their tribute video interviews in advance of the retirement party.  However, the result is guaranteed to add emotion and make the retiree feel valued.
You can play the montage at any point during the retirement party, but it would be especially fitting during or after the retirement speech.  Guests will also appreciate being asked to contribute to the retirement celebration.
This is Your Life
At the retirement party, you can host your own version of the well-known TV programme, 'This is Your Life'.  Seat the retiree in a special chair and surprise them by narrating the story of their life from a red book or album.  Hide some important guests so that these colleagues, family, and friends can appear at the appropriate moment in the story.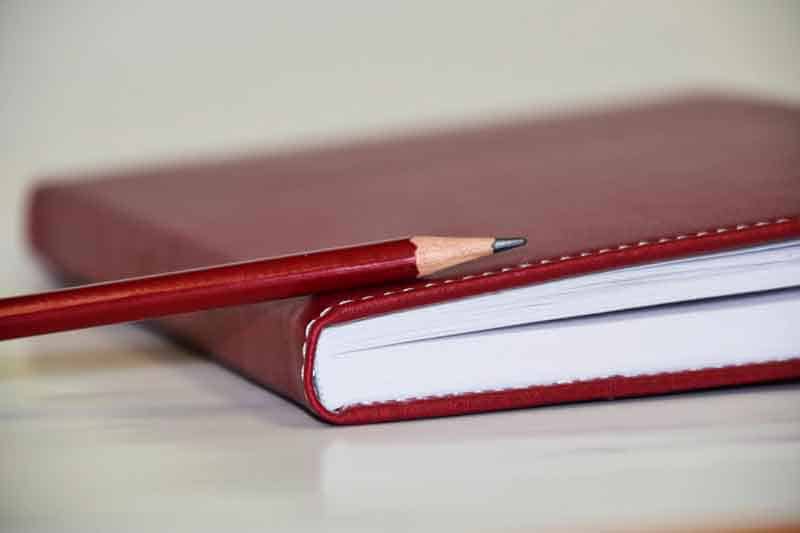 Wall of Achievement
This is another of my favourite retirement party ideas that will honor the retiree and make them feel special.  Use your creativity to display a Wall of Achievement that reflects major milestones in the retiree's personal life and working career, along with a bucket list of ideas for their retirement.  Include photographs, anecdotes, memories and well wishes.
14. Choose a Showstopper Retirement Cake
A showstopping retirement cake can be the focal point of the retirement party food table.  Custom retirement cakes can be designed to reflect a hobby that the retiree enjoys, their profession or a retirement motif.  Take inspiration from your knowledge about the retiree.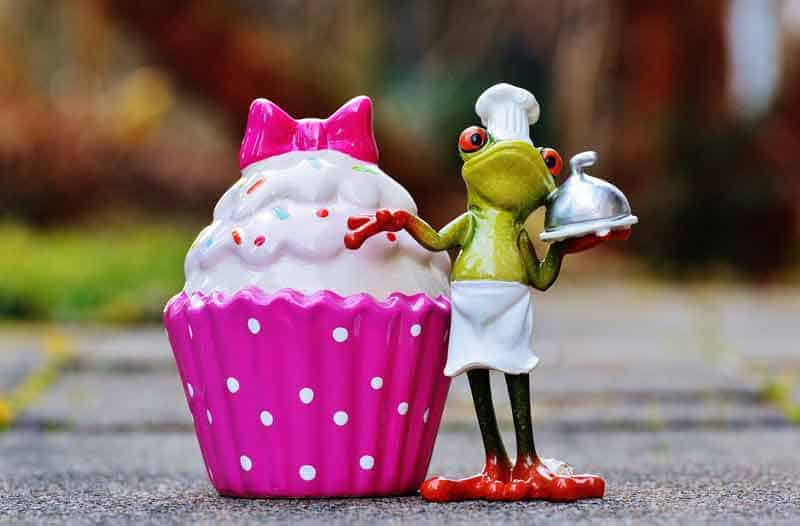 Some suggestions for showstopper retirement cake ideas include covering the cake in elegant clock faces or creating an edible tropical island complete with beach towel and champagne surrounded by sea.  Alternatively, a retirement cake with a garden design would be perfect for an avid gardener or paintbrushes, palettes, and paint splats for an artist.
For inspiration about what to write on the retirement cake, check out our extensive list of 99 Retirement Cake Sayings to get you started.
15. Give a Unique Retirement Gift
Finding the perfect retirement gift takes time and research.  A retirement gift shows your appreciation for the retiree and should be memorable.  The most important thing is to think about your retiree and whether they would appreciate a traditional retirement gift or an experience.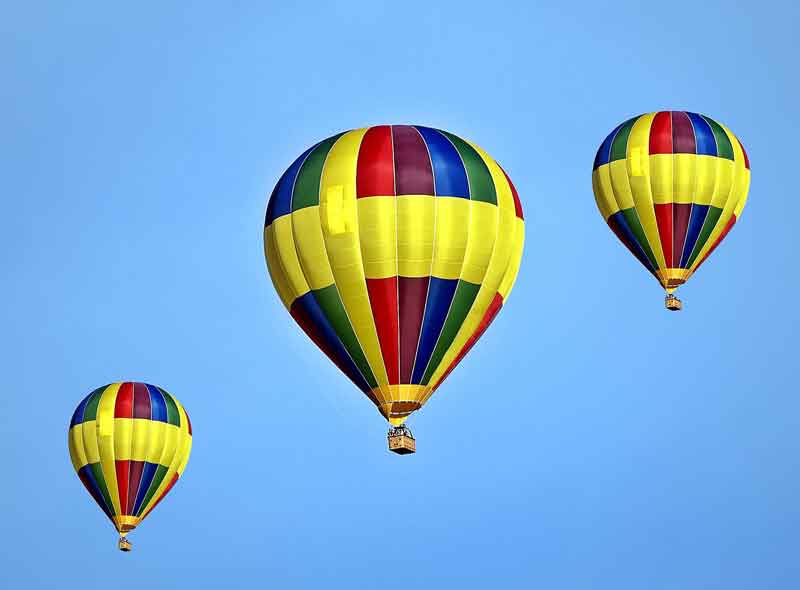 Rather than buy an object as a gift, your retiree may prefer an unforgettable experience to celebrate their retirement.  This could range from a 3-course meal at a famous restaurant, a stay at a vineyard with tour and wine tasting, a ride in a hot air balloon or an annual pass to a National Park.  A unique retirement gift will linger in the retiree's memory for years to come.
16. Provide Fun Party Favors
Everyone loves to leave a party with a goody bag or a party favor.  Cupcakes, cookies or sweets are a popular choice.  The packaging or items can be personalized with the retiree's name and a funny saying linked to retirement.  Here are some of our favorites:
A sweet celebration in honor of name's retirement (enter retiree's name)
free-dum (with display of lollipops)
gone fishin'
goodbye tension, hello pension
life's a beach when you're retired
name's retire-mint (enter retiree's name)
no work zone
rest, relax, repeat
retirement (noun) where every day is Saturday
retirement is sweet, please take a treat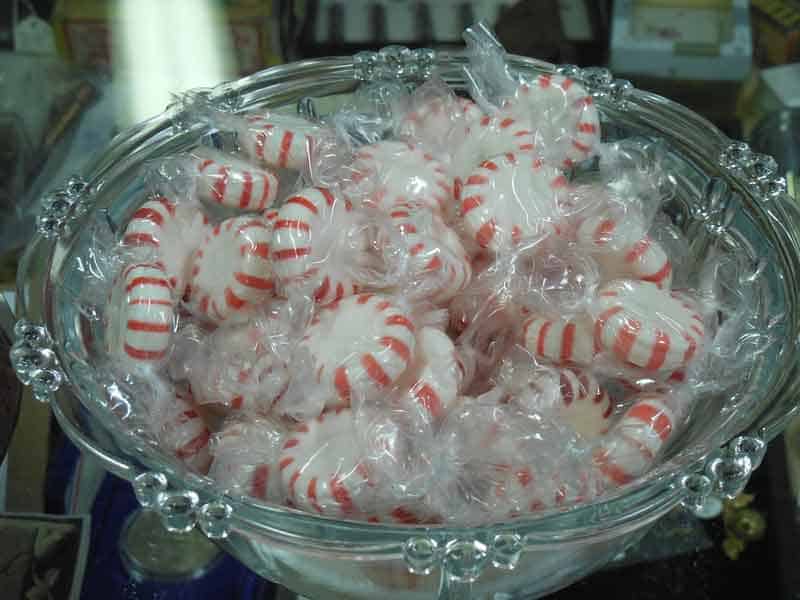 17. Finish with a Firework Finale
What better way to mark the end of the retiree's career than with a fantastic firework display?  Of all the retirement party ideas, this one will have the biggest impact on your guests and the retiree.  A firework finale is the perfect way to end any retirement celebration.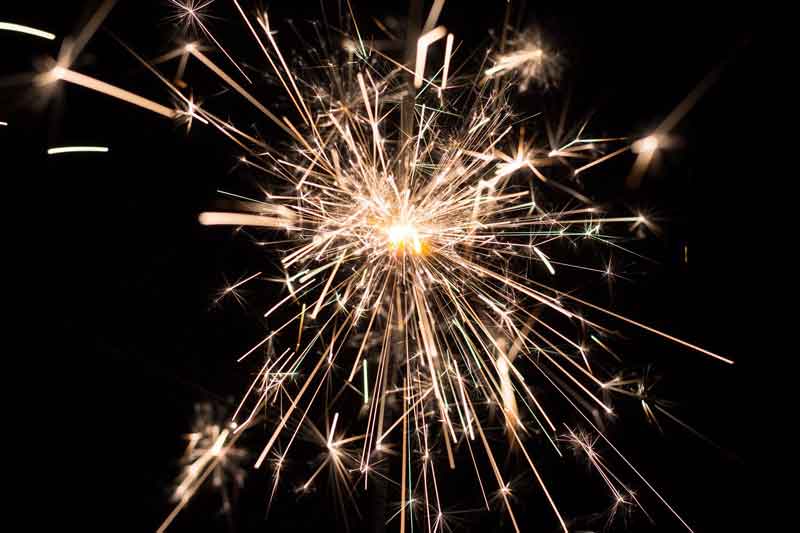 If you have any other retirement party ideas, we would love to hear from you. Please comment below to start the conversation and inspire other readers.