Finding low stress jobs after retirement is not easy, so we are going to help you to take the right decision for you.  Click here to jump to the list of the best low stress jobs after retirement.
Data shows that pensioners have less and less money to live a comfortable retirement life and more often pensioners need to go back to work to help them to live comfortably.  It is for this reason that you need to plan your retirement in advance.  To help you do this, you can read our article about How to Enjoy Retirement Life.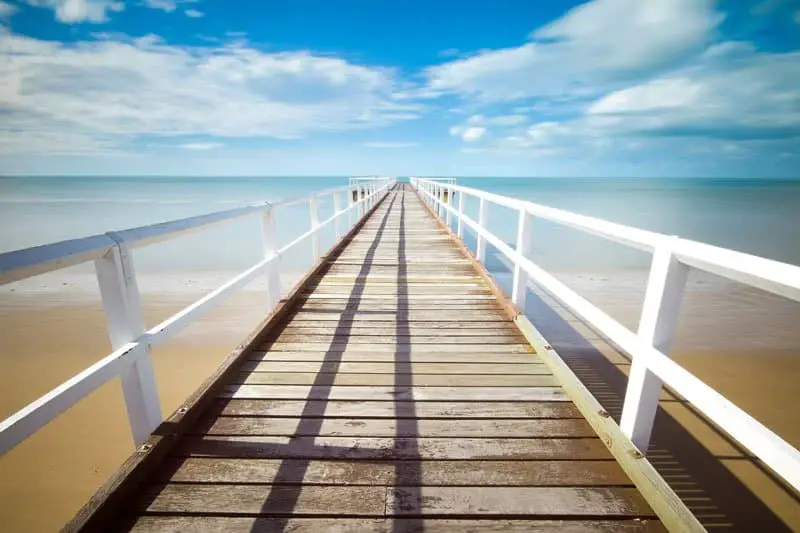 Finding low stress jobs after retirement is not just about making extra money.  It is also being able to help others with your knowledge and expanding your social network.
Some of you might prefer to go abroad and volunteer for something you always wanted to do.  Retirement is the perfect time to do what you always wanted to do rather than merely finding a side job. It is your time now, so do not feel guilty about travelling and working as a volunteer abroad and leaving your grown-up children for a period of time.
What Are Low Stress Jobs After Retirement?
Stress levels are different for each person.  You might just feel stressed about the thought of going back to work.  Some people stress about failing whilst others thrive at the thought of a challenging new opportunity.  For me, I know I would stress about speaking in front of an audience.  For others, this will be normal.  You need to know yourself and ask yourself what you are confident with.
Of course, you can overcome your stress.  Remember when you were a child.  It was very stressful going to school for the first time or changing schools.  Stress is often linked to changes in your life when you embark on something new.
Related Articles:
What Are the Job Opportunities for Retired People?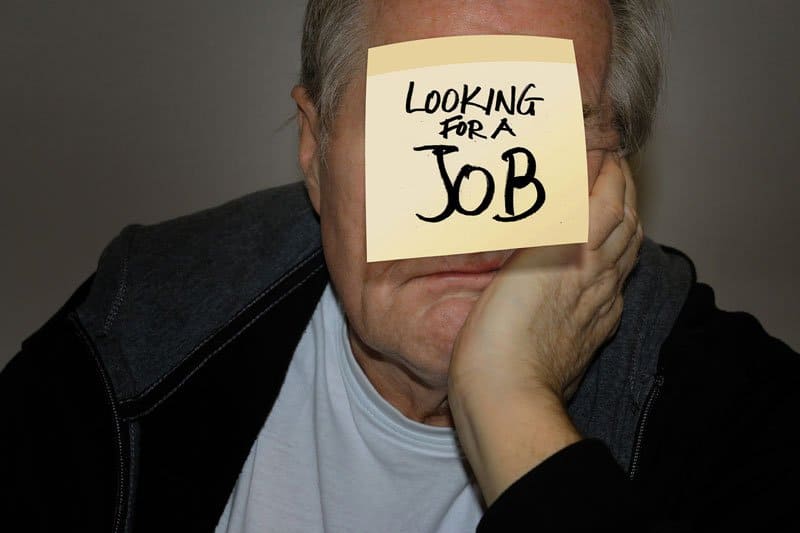 Job opportunities for retired people are almost endless.  The choice of job opportunity you make will depend on your personality and on what you think is an acceptable role for you to do.  A lot of people become personal drivers because this is an easy job to set up and it helps you keep in contact with others.  Perhaps that is your perfect low stress job after retirement?
Sharing your existing knowledge can be a good way of keeping a job in the industry from which you retired.  However, before making a decision, you should ask yourself this question: Do you really want to carry on what you did during your working life?
Some of you may immediately answer yes because you know how to do this, and it is easy to slip back into your former working environment.  Others may feel that you were bored doing your previous job and would now prefer to explore other activities and have new challenges.
If you want to change your life completely, you could opt to go abroad for a period of time. This can be a great way to save money whilst working.  If you are not seasick, you could work on a cruise ship and have plenty of contact with other passengers.  Keep in mind that this will not be a long holiday!  It is proper work and can be demanding, but you pay for nothing and you will be paid in return.
You may want to find retirement jobs with flexible hours to have a balance between work and retirement.  To achieve this, you could consider interesting by jobs like being a writer for a magazine or writing posts for a blog.
There are extensive job opportunities after retirement.  To help you choose the best job for you, answer these questions below:
What are you looking for?

A stress-free job?
Extra money?
More exercise?
Helping people?
Escaping your comfort zone?
Meeting different people?
Getting medical insurance?
How do you want to work?

Full-time?
Part-time?
Having fun?
Working from home?
Being active and keeping fit?
By replying to these questions, you will know the criteria for your finding your perfect job after retirement.
How Can I Search for Low Stress Jobs After Retirement?
Now you know what type of jobs will be best for you, you may be starting to wonder where you will find these opportunities.
To start with, look up companies offering these kinds of position.  For example, if you want to work on a cruise ship, you can make direct contact with big companies like: Princess, Royal Caribbean, Costa or Carnival.  If you don't find what you are looking for, you can try general websites like Allcruisejobs or cruiseshipjob.
Another good idea is to search job websites like Indeed.com, simplyhired.com or Monster.com.  Use the search option to find your ideal job.  For seasonal and resort jobs, you can check on coolworks.com.  You can search by season, state, and category of job.
Another thing most people forget is to ask your friends and family.  Tell them that you are interested in going back to work.  They may know someone in their circle who is searching for a person just like you.
You can use companies like Upwork.com, Freelancer.com or Fiverr.com to make money from your existing knowledge and skills.  For example, if you are a web designer, you will find work very quickly.
For other interesting ideas, you can read this article about Fun Part-Times Jobs for Retiree
41 Ideas of Low Stress Jobs After Retirement – Number 23 is the Best Choice for Me!
1. Librarian
To be a good librarian, you need to enjoy working in a quiet environment and love reading.  If you are interested in literature, you will be incredibly happy to have all these books around you!  You will also have access to computers.
You will assist customers to find what they are looking for, catalogue books and make sure everything is in order.  You may need to have a degree to apply.
2. Receptionist
There are plenty of different types of receptionists.  You could do shifts on a hotel check-in desk, the front desk of a company or a private hospital reception.  If you enjoy having contact with the general public, then this might be the perfect job for you.  Good communication skills are essential.
3. Private Tutor
As a private tutor, you will work with young people to help them improve their understanding of one or more subjects or prepare them for exams.  Perhaps, the most challenging subjects are Maths or Languages.
You can offer to tutor the student in their home or in yours. You can also organise group lessons or work for a small tutoring organisation.
4. Researcher
Companies need researchers to collect information and data.  Your role will be to collect relevant data to help a company.  This job can be done from home or in an office.  In most cases, you will use the internet to collect and find data.
5. Gardener
If you like to be outside and enjoy taking care of plants, this could be one of the most perfect low stress jobs after retirement.  If you are still in good physical condition, this job is perfect for a retired person. 
You can manage your hours by limiting the number of customers.  You might need to invest a small amount of money to buy equipment, but you can rent the most expensive items to start with.
6. Accountant
To be a good accountant, it is vital that you enjoy managing paperwork and tracking invoices.  Without a qualification, you will probably fulfil an administrative role, checking receipts and invoices.  It is a job where you will spend a lot of time behind a desk typing on a computer.
7. Consultant
If you are an expert in your domain, then a consultancy may be the ideal retirement job for you.  You can be a consultant in many different areas of industry including medicine, finance, and construction. Consultancies can be well-paid low stress jobs after retirement as you are giving advice to a company.
8. Freelancer
If you have expertise in one domain, you can also become freelancer.  The most popular freelancers are people working in the field of graphic design, website development, writing, transcription, photography, administration (as virtual assistants) or marketing consultancy.
The big advantage of becoming a freelancer is that you choose the hours you work.  You are usually hired for a job and afterwards independently manage your time to complete it.  You will probably work from home and may not have much contact with other people except by phone or video conference.
Where you can find freelancer jobs?  There are websites where you can find freelancer work like Upwork.com, peopleperhour.com or fiverr.com
9. Childcare – Nanny
There are a lot of parents who are looking for reliable people to take care of their children.  It is difficult to find a good nursery and parents need to book a minimum of hours to be able to have a space.
You can start by asking your friends and neighbours if they know someone in their family who is looking for a childcare.  If you want to look after children for a living in the UK, you will need to have an enhanced check with the Disclosure and Barring Service to make sure the children are safe in your care. Check here
10. Dog Walking
Many dog owners work full time and it is difficult for them to leave their dog alone all day at home.  If you love dogs, this is one of the best low stress jobs after retirement as it has many benefits.
Walking a dog can be enjoyable because you are outdoors and exercising at the same time.  In addition, you will be paid, and this can be very profitable because owners are willing to pay good money for responsible individuals to take care of their animal. You can also manage your workload as you wish.
11. Blogging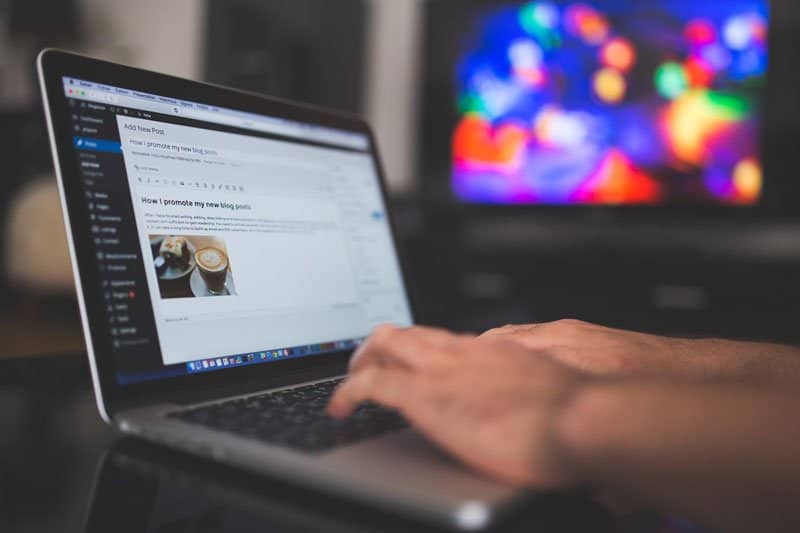 If you are good at writing and you want to help others, why not start a blog?  Blogging is hard work and it takes time before you see any rewards or make money (1 or 2 years).  However, if you don't need to do it for money, you can help people by sharing your experience. 
If you want to succeed, talk about a small niche topic where there is little competition.  If you manage to create a successful blog, you can make good money with it.
12. YouTube
If you prefer to talk instead of writing, creating videos may be a better solution for you.  As with blogging, you need to find the right topic without too much competition.
You can also make money on YouTube as soon as you have 1,000 followers and 4,000 viewing hours.  Before that, YouTube will not pay you.
13. Animal Breeding
If you like animals, this could be another perfect low stress job for you.  You need to find species of animals which are in high demand and take good care of them.  You can then breed and earn good money.
14. Shelf Stacker
Most stores need people to stack shelves.  If you can bend and lift well, then is another good low stress job for you.  It may not be the most interesting job, but you can also do it part time.
15. Work at a Holiday Resort
If you are not worried about travelling to another country, this may be the perfect opportunity for you.  Many holiday resorts are looking to fill all kinds of jobs. 
These jobs are particularly attractive because you will feel like you are on vacation somewhere.  However, the reality is that you are not.  Usually, you work hard, and it is far from holiday.  Some of the benefits are that you will meet many people and immerse yourself in another country and culture.
16. Parking Attendant
As a Parking Attendant, you can work for a private parking company or the local authority.  Your job is to patrol a parking area and check if the cars are authorised to park.  It also may be part of your job to report any damaged traffic signs, floor markings and parking meters so that they can be maintained.
If you are happy to walk outside even when the weather isn't good, this is another easy stress-free job after retirement.
17. Retail Worker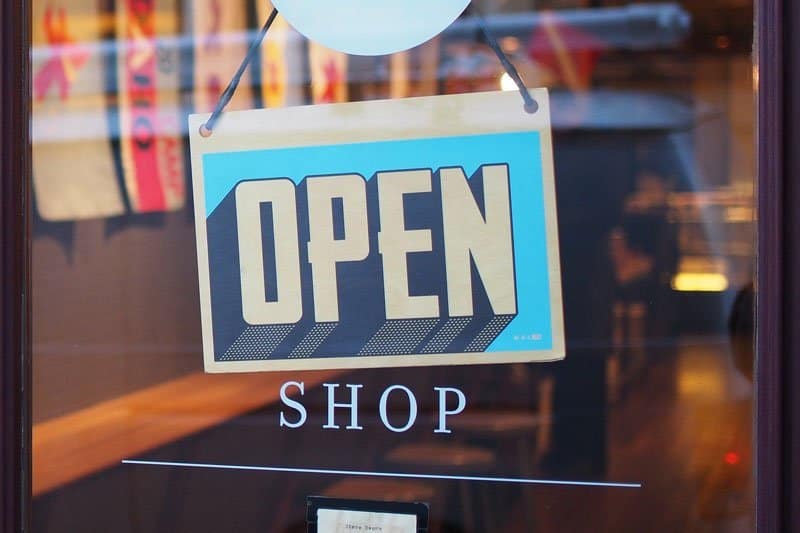 Retail workers assist customers to find what they are looking for, give advice and answer their questions.  You may be asked to do some customer demonstrations to persuade them to buy.  You will work in quiet places and be in contact with plenty of different people.
If you like to chat and give advice, this may be the perfect low stress job for you.  You can also ask to work part time if you want.
18. Translator
If you have the language skills, there are many opportunities for translation work.  If you don't have an official qualification, you can still translate for companies or personal clients, but you won't be able to translate official documents.
A good way to find work is to translate websites for companies.  A lot of companies want to expand internationally, and they need someone to translate the whole website.
If you already have an official translation diploma, you can work for business or private clients and translate official paperwork. If you love languages, this is perhaps one of the best low stress jobs after retirement.
19. Travel Agent
As a Travel Agent, you will help customers to find the best options for their vacation.  You can work in an agency and be part of a team or you may want to explore the world and organise private tours for tourists.  You will explore an area and find the best sites for your clients to visit and the best hotel to stay in.  Yes, you can get paid for that!
20. Tour Guide
If you love to talk, then becoming a Tour Guide is another of the best low stress jobs after retirement.  You will need to be know everything about the site and be able to explain it to visitors.  A good sense of communication is essential, as well as a strong knowledge of the site.
21. Office Administrative Assistant
As an office Administrative Assistant, you will support the company employer by scheduling meetings, answering phone calls, updating company records and typing documents.  The list of tasks may be longer but will depend of the size of the company.
22. Work at the Local Swimming Pool
Working at a swimming pool is another good choice from our list of low stress jobs after retirement.  There are plenty of different jobs to do at a leisure centre.  For example, you can manage reception, do office work, clean, assist customers or serve at the little café. 
Working near water is relaxing, so this may be your ideal job.  Don't forget that you will also be able to use the facilities for free.
23. House Sitting
In my point of view, house sitting is one of the best low stress jobs after retirement.  The concept is amazingly simple.  People with nice big houses do not want to leave them empty and want someone to look after their property and be a presence to deter burglars.
Your job is to go and live in another home for free.  You open the door and do what you want.  You just need to be respectful and keep the property in good condition.
The easiest way to find a home is to agree to take care of a pet for the owner.  There are websites where you can register yourself as pet sitter or to home sit. You pay an annual fee and then have access to a world of opportunities.
My favourite website to use is TrustedHousesitters.com
Did you know that you can also swap your home for a holiday?  This is almost the same principal as house-sitting, but this time you swap house with another party.  For more information, you can check lovehomeswap.com
24. Pizza Take Away Driver
If you love driving, you can find extra money by doing deliveries for take away restaurants.  This is another good low stress job after retirement.  Don't forget your smile to get your tips.
25. Audio or Video Transcriber.
If you have good typing skills, then this is another perfect low stress job.  You can earn money transcribing audio files or videos.  One of the benefits of this job is that you will learn a lot by seeing and listening to plenty of different stories.  It is easy to find a job as a transcriber on the internet.
26. Housekeeping
For some people, housekeeping in a calm environment is the perfect low stress job after retirement.  There are plenty of possibilities to find housekeeping jobs.  Start by asking organisations in your neighbourhood.
27. Forklift Operator
As a Forklift Operator, you will work in warehouse, factory or large supermarket.  The work does not involve physical activity.  As a forklift driver, you need to be quick and calm at the same time.  You will transport goods from one point to another.
28. Hair Stylist or Barber
If you have the appropriate qualifications to take care of hair or beards, this is a good environment to meet people and talk to customers.  Of course, you will be on your feet most of the day and it can be tiring. 
Perhaps the most stress-free option after retirement is to become a mobile hair stylist.  Start with family and friends so that you can work the hours you want.
29. Handyperson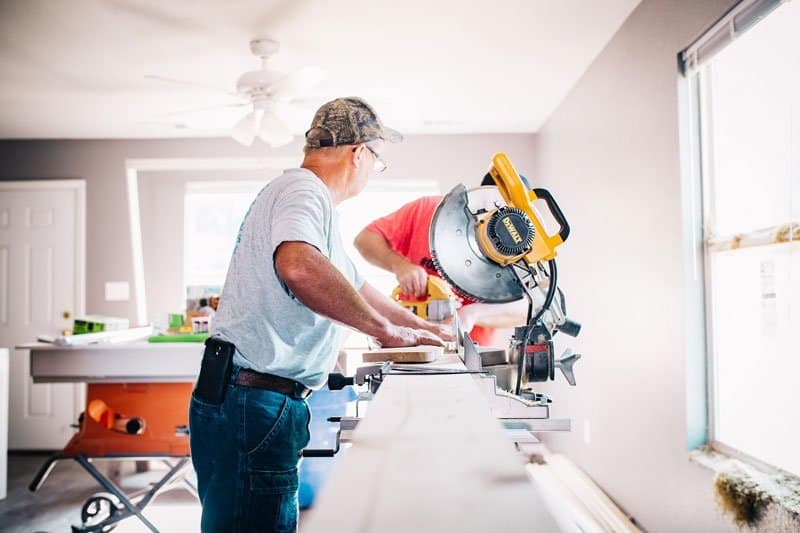 If you know how to repair things, you will not have any problems finding jobs in your community.  You can work as you want and do the number of hours you want by taking less or more jobs.
If you love to repair things, this job is one of the best low stress jobs after retirement.  If you are good, you will be successful and find a lot of new customers.
30. Local Government Jobs
There are many part-time or full-time jobs in local government offices.  Why not become a school Crossing Guard or Lollipop Person to help children cross the road safely?
31. Bookkeeping
Many small businesses need a bookkeeper.  They are not big enough to employ a full-time accountant.  You need to know the bookkeeping software to be able to find a job. This job can be full-time or part-time and you can do it from your home.
32. Pharmacy Clerk
The big advantage of being a Pharmacy Clerk is that you won't have a big commute time.  There are plenty of pharmacies everywhere.  Your job will be answering phone calls, taking messages, filling the shelves, ordering new supplies or being at the cash register.
33. Event Staff
If Music, Theatre or other Arts are your passion, then you could get paid to be part of this world.  As soon the show starts, you will then have the opportunity of watch and enjoying the performance. 
As Event Staff, you will help direct spectators to their seats, serve at the bar or work in the Box Office selling tickets.  The other advantage is that you may get free tickets for other events your company put on.
Event Staff are hired for all the big events in the world.  You can be hired to help at big sporting events or at business conferences.
34. Uber Driver
If you love to drive, you could become an Uber driver.  You will use your own car and get paid to drive people around your town.
35. Personal Organiser
If you know how to organise yourself, you can help others to organise almost everything. You can help them to tidy their garage or to give them a system to file all their paperwork.  Some people do not know how to organise themselves and they lose a lot of time when they need to find something.
36. Virtual Assistant
If you want to work from home, then becoming a Virtual Assistant may be just the stress free after retirement job for you.  You will be hired to take care of travel planning, typing or marketing. This will depend on the company you work for and your skill set.  You can organise your work and the number of hours you want to do.  A good Virtual Assistant can make a lot of money.
37. Proof-Readers
If you are an expert in your language, you can become a proof-reader.  You will read and check spelling, grammar, punctuation, consistency and syntax of an article or book. This may be one of the best low stress jobs after retirement if you have these skills!
38. Technical Writers
If you are an expert in your domain and love writing, then you can write technical documents such as equipment manuals.  You will work with engineers to help make instructions easy to follow.
39. Sewing
Sewing can be a rewarding hobby but you can also earn money from your skill with a needle.  A lot of people look for someone who can mend or modify clothes with a professional finish.  They want clothes adjusted to their body type.  Perhaps you can even create and make your own designer outfits for clients?
40. Farm Workers
If you are living in countryside, you can find a job on a local farm. There are plenty of different jobs you can do on a farm.  You can help pick fruit and vegetables or muck out stables. This will depend of the type of farm.
41. Door to Door Sales
To be good at door to door sales, you need to have good communication skills and be open to others. You will approach strangers and try to sell them something cold. You need to be a particularly good salesperson to be successful.  People won't have planned to buy something, so most of the time they will close the door.  However, if you are good at selling, you may enjoy this retirement job.