In this post, you will find the top retirement bucket list ideas.  To help you, we have organised them into the following nine categories:
Category 1 – Travellers' Retirement Bucket List Ideas
1 – Visit the Seven New Wonders of the World: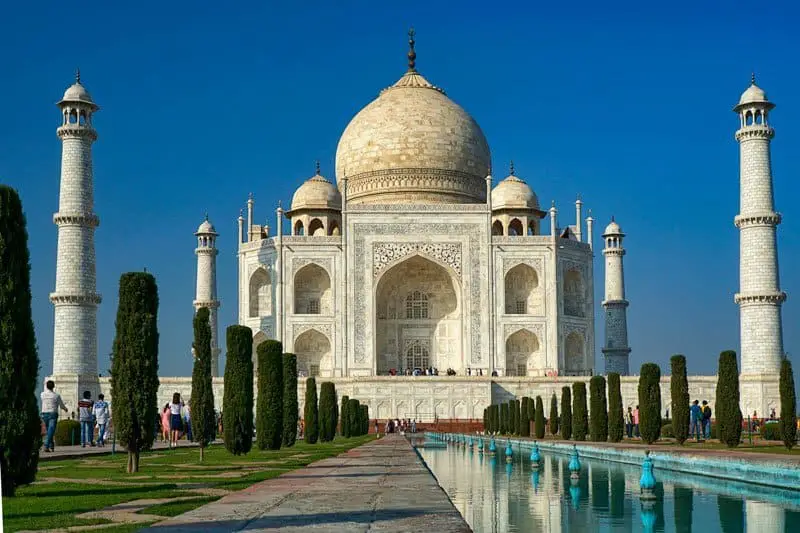 Taj Mahal (India)
Chichen Itza (Mexico)
Roman Colosseum (Italy)
Machu Picchu (Peru)
The Great Wall of China (China)
Christ the Redeemer (Brazil)
2 – See the Cities in One of the World's Golden Triangles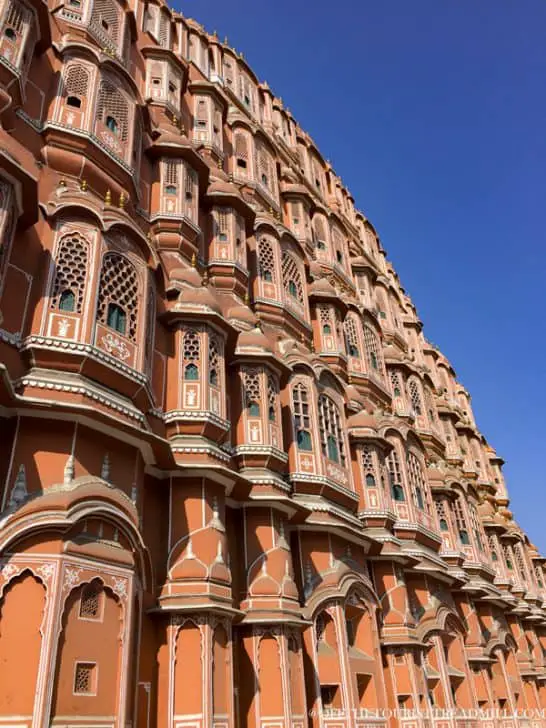 Golden Triangle in India: Delhi, Agra, Jaipur
Golden Triangle in Southeast Asia: Thailand, Laos, Myanmar
Golden Triangle in USA: San Francisco, Los Angeles and Las Vegas
Golden Triangle in Europe: Prague, Vienna, Budapest
Golden Triangle in Sri Lanka: Anuradhapura, Ancient City of Polonnaruwa, Ancient City of Sigiriya
3 – Travel Around the World by Plane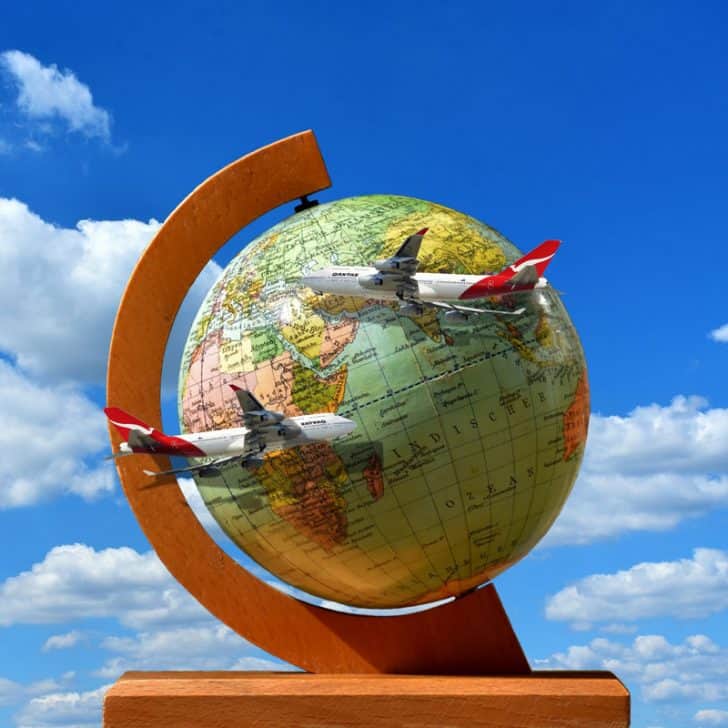 There are plenty of different options to plan your exciting tour around the world with multi-stop flights.  This is the easiest way to visit the world with one plane ticket.  It is easy to add stops and to tailor your route.  Here are some round the world examples:
Los Angeles – New York – UK – Manila – Melbourne – Sydney and back Los Angeles
Los Angeles – Mexico – Havana – UK – Bangkok – Singapore – Melbourne – Sydney – Christchurch – Auckland – Fiji then back to Los Angeles
UK – Kilimanjaro – Johannesburg – Perth – Sydney – Auckland – Buenos Aires – Rio de Janeiro then back to UK
Related Articles:
4 – Visit a UNESCO World Heritage Site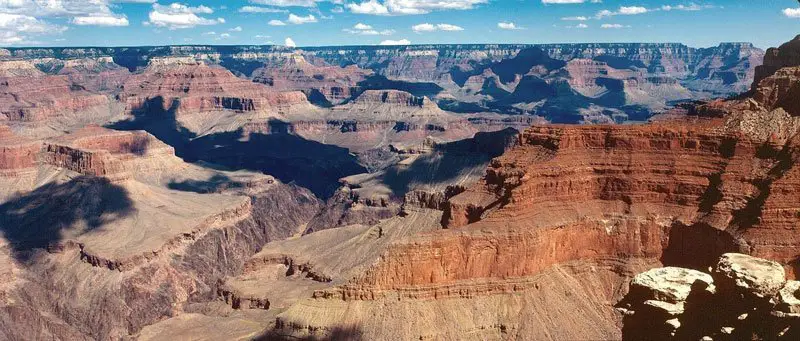 Create a list of all the UNESCO World Heritage Sites that you want to see.  Tick them off as soon as you have visited them.  In total, there are 1121 UNESCO World Heritage Sites to be explored.  Why not start with those on your doorstep?  For the full list, visit the official UNESCO website.
For Example, UNESCO World Heritage Sites in the USA:
Yellowstone National Park
Grand Canyon National Park
Statue of Liberty
For Example, UNESCO World Heritage Sites in the UK:
City of Bath
Dorset and East Devon Coast (Jurassic Coast)
Tower of London
Stonehenge, Avebury and Associated Sites
For Example, UNESCO World Heritage Sites in Spain: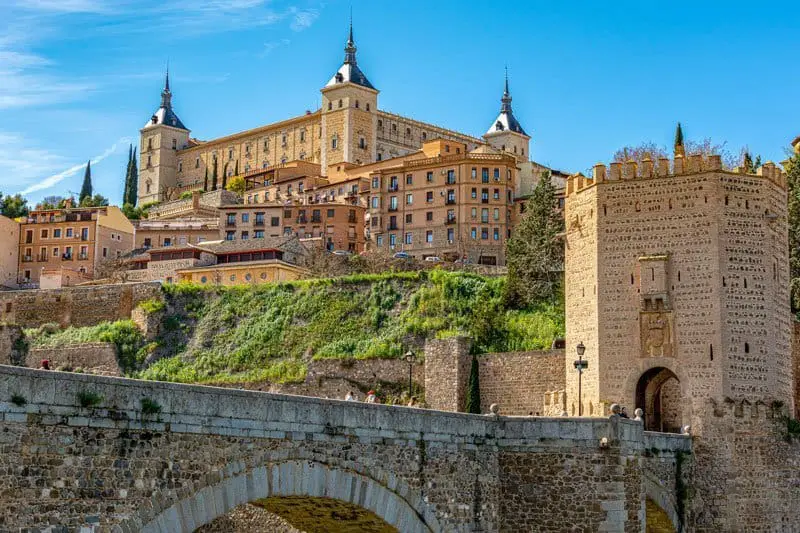 Tower of Hercules
Historic City of Toledo
Burgos Cathedral
For Example, UNESCO World Heritage Sites in Canada:
Historic District of Old Québec
Miguasha National Park
Dinosaur Provincial Park
5 – Take One of the Best Train Journeys in the World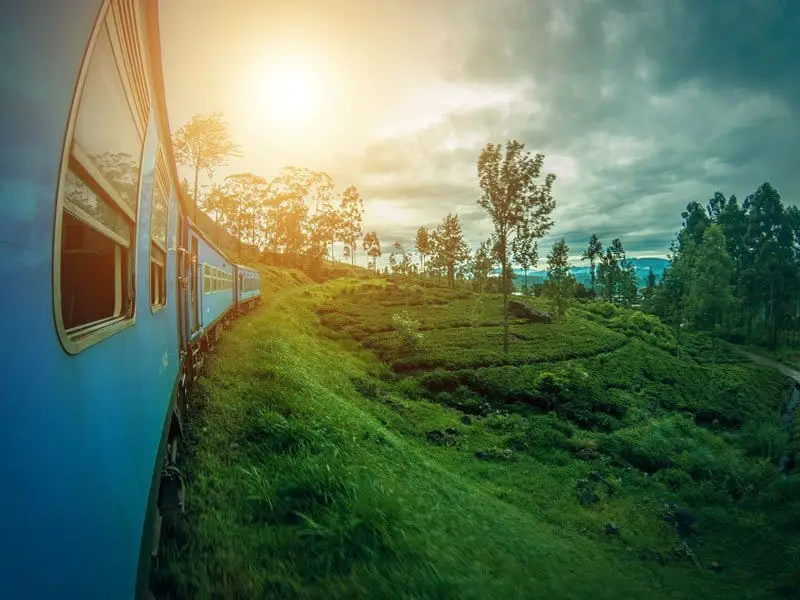 French Riviera Railway: Cannes France to Ventimiglia Italy
Sri Lanka (the most scenic train ride in the world): Kandy to Ella
Orient-Express (one of the most famous and romantic train journeys): Venice to London
The Death Railway: Thailand to Burma
The Reunification Express in Vietnam: Ho Chi Minh to Hanoi
The Bullet Trains in Japan: Tokyo to Osaka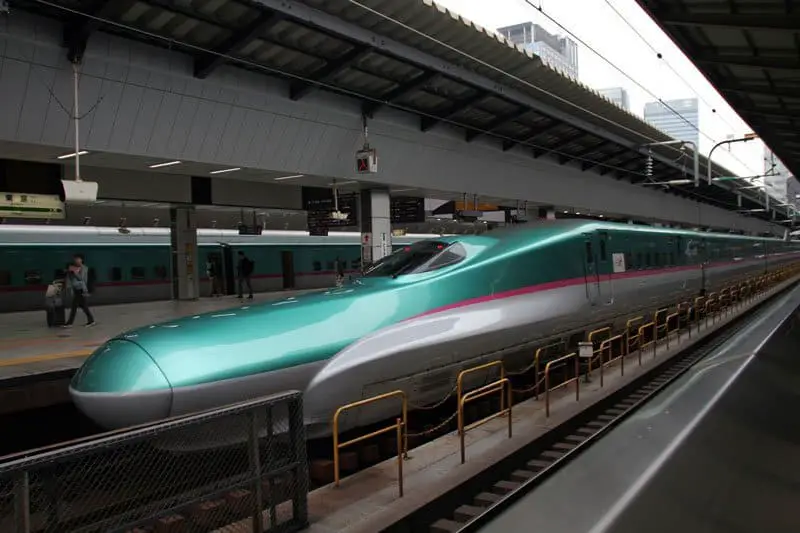 Titicaca Railway in Peru: Puno to Cuzco
The Beijing to Lhasa Express: Beijing to Lhasa
The Bergensbanen in Norway: Oslo to Bergen
The TranzAlpine in New Zealand: Christchurch to Greymouth
Tazara Railway, Tanzania and Zambia: Dar es Salaam to Kapiri
Caledonian Sleeper in the UK: London to Fort William
Glacier Express in Switzerland: St Moritz to Zermatt
Coast Starlight in US: Portland to Los Angeles
Belmond Eastern & Orient Express: Singapore to Bangkok
Trans-Siberian Express: Moscow to Vladivostok
6 – Take a Road Trip Along One of the Best Roads in the World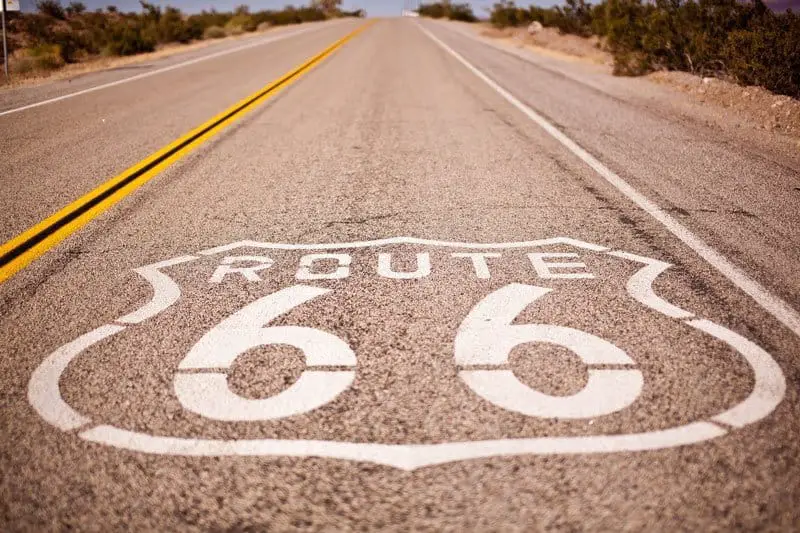 Highway 1, California
Route 66, US
Furka Pass, Switzerland
Atlantic Road, Norway
Milford Road, New Zealand
White Rim Road, Canyonlands National Park, Utah
Overseas Highway, Florida Keys
Tianmen Mountain Road, Hunan, China
Ring Road, Iceland
Chapman's Peak Drive, Cape Town, South Africa
Valley of Fire Road, Nevada
Great Ocean Road, Australia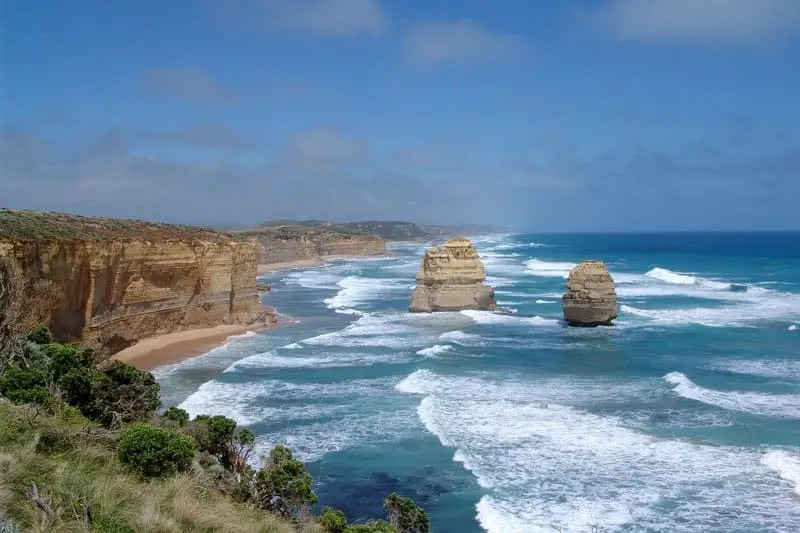 Ruta 40, Argentina
Col de Turini, France
Trolls Way, Norway
Avenue of the Baobabs, Madagascar
Guoliang Tunnel Road, China
Dades Gorge, Morocco
Amalfi Coast, Italy
Transfagarasan, Romania
7- Explore the Best National Parks in the World
Sagarmtha National Park, Nepal
YellowStone, US
Torres del Paine National Park, Chile
Yosemite, US
Kruger National Park, South Africa
Grand Canyon, US
Tongariro National Park, New Zealand
Serengeti National Park, Tanzania
Galapagos National Park, Ecuador
Zion National Park, US
Great Sand Dunes National Park, US
Arches National Park, US
Jasper National Park, Canada
Wadi Rum National Park, Jordan
Hawaii Volcanoes National Park, US
Tarutao National Marine Park, Thailand
Uluru-Kata Tjuta National Park, Australia
Corcovado National Park, Costa Rica
Komodo National Park, Indonesia
Brice Canyon National Parc, US
Penada-Geres National Park, Portugal
Category 2 – Museum Enthusiasts' Retirement Bucket List Ideas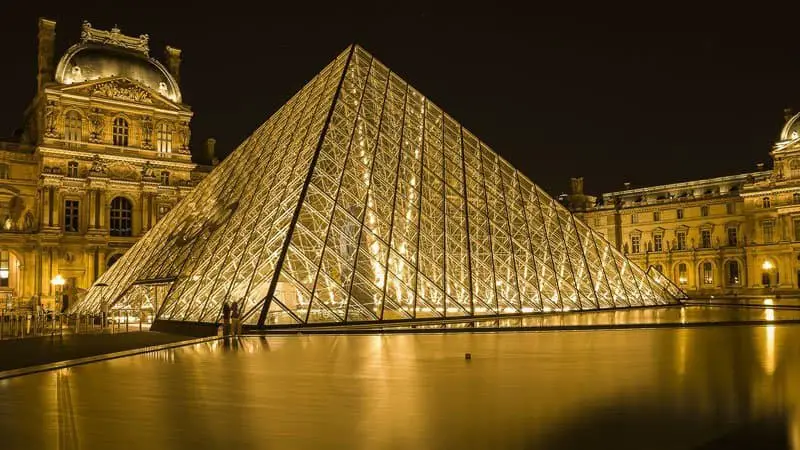 Visit Some of the Most Amazing Museums in the World
Museum of Modern Art, New York, US
Musée du Louvre, Paris, France
Vatican Museums, Rome, Italy
Prado Museum, Madrid, Spain
Rijksmuseum, Amsterdam, Netherlands
MACBA, Barcelona, Spain
Galleria degli Uffizi, Florence, Italy
New Acropolis Museum, Athens, Greece
Musée de la Ville de Bruxelles, Brussels, Belgium
Museum Island, Berlin, Germany
Getty Villa + Getty Center, Los Angeles, US
Dongdaemun Design Plaza, Seoul, South Korea
Museum of Broken Relationships, Zagreb, Croatia
ArtScience Museum, Singapore
Shanghai Museum, Shanghai, China
Chichu Art Museum, Island of Naoshima, Japan
Museo Chileno de Arte Precolombino, Santiago, Chile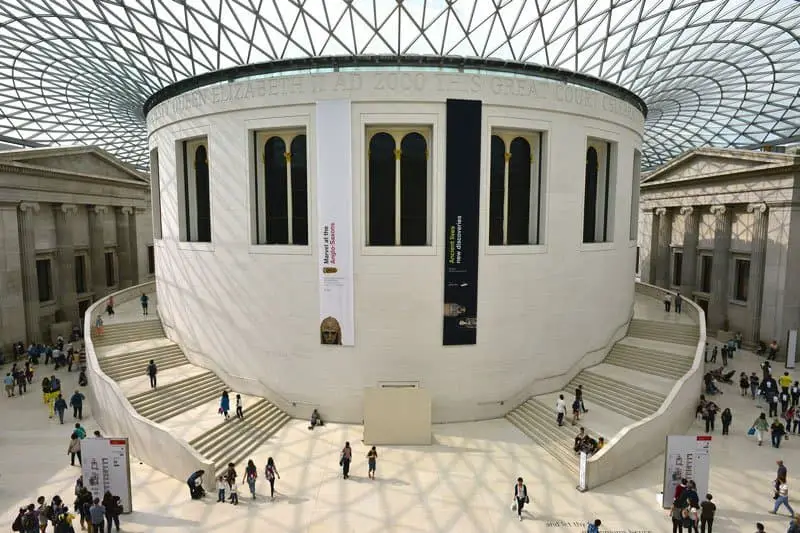 British Museum, London, UK
Zeitz MOCAA, Cape Town, South Africa
The Niteroi Contemporary Art Museum, Rio de Janiero, Brazil
The Museo Soumaya, Mexico City, Mexico
The Hanoi Museum, Hanoi, Vietnam
The Jewish Museum, Berlin, Germany
The Museum of Islamic Art, Doha Qatar
Denver Art Museum, Denver, US
Louvre-Abu Dhabi, Abu Dhabi, United Arab Emirates
The Phillips Collection, Washington DC, US
Visiting museums when you are retired has many benefits.  You will learn new things, develop your knowledge and keep your brain active.
Visiting a museum is incredibly rewarding.  You may have spent some money on the entrance fee, but you will have experienced something far more satisfying than materialistic purchases.  It is worth knowing that many UK museums are free to visit in London.
Another advantage to adding museums to your retirement bucket list is that they are great discussion topics.  You can share your experiences with your friends and family.  Perhaps, you will even be inspired to create a museum fan group and visit museums around the world together.
Category 3 – Worldwide Events Retirement Bucket List Ideas
Glasgow International Comedy Festival, Scotland
Art Deco Weekend, Miami Beach, Florida
Vancouver Fashion Week, Canada
Sturgis Rally, Sturgis, South Dakota
Jerez Flamenco Festival, Jerez de la Frontera, Spain
DC Environmental Film Festival, Washington DC, US
Mardi Gras, New Orleans, US
MaerzMusik, Germany
A Taste of Colorado, Denver, US
Art Basel Hong Kong, Hong Kong
Cape Town International Jazz Festival, South Africa
Jane Austen Festival, Bath, England
National Cherry Blossom Festival, Washington
Head of the River Race, London
NFL Centennial Celebration, Canton, Ohio
Birkebeinerrennet, Rena to Lillehammer, Norway
Byron Bay Bluesfest, Australia
Keukenhof, Lisse, Netherlands
Rouketopolemos, Chios Island, Greece
Oktoberfest, Munich, Germany
Elmira Maple Syrup Festival, Elmira, Ontario
Snowbombing, Mayrhofen, Austria
Gathering of Nations, Albuquerque, New Mexico
Toronto Food and Drink Market, Toronto, Canada
Charleston Race Week, Charleston, South Carolina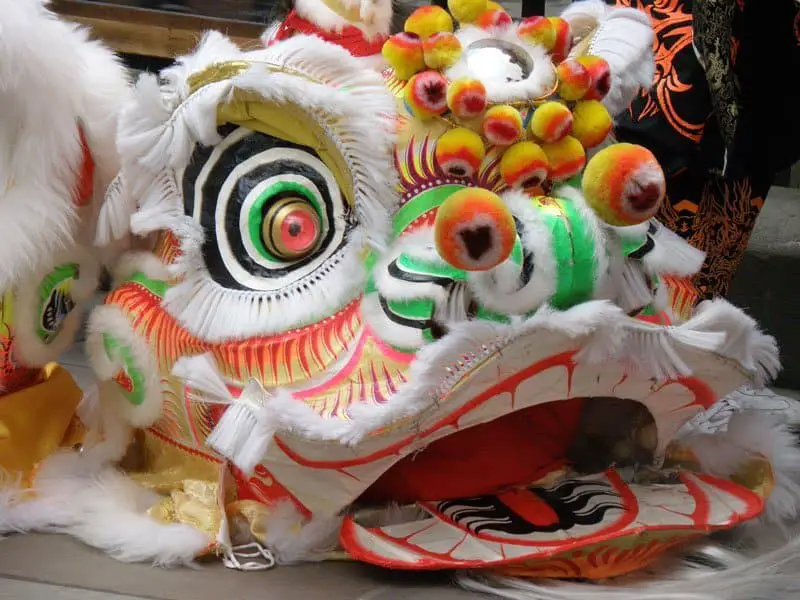 Opening Night of La Scala, Milan, Italy
Coachella, Indio, California, USA
International Bar-B-Q Festival, Owensboro, Kentucky
Paris Marathon, Paris, France
Total Solar Eclipse, Chile and Argentina
Rochester Lilac Festival, Rochester, New York
Songkran Water Festival, Thailand
Fete des Lumiere, Lyon, France
Just for Laughs, Montreal, Canada
Holi Festival, Varanasi, India
Eurovision Song Contest, Rotterdam, Netherlands
Affordable Art Fair, Singapore
North American International Auto Show, Detroit, US
Sandfest, Port Aransas, Texas, USA
Glastonbury 50, Pilton, England
Koningsdag, Amsterdam, Netherlands
Aspen Ideas Festival, Aspen, Colorado
AfrikaBurn, Tankwa, South Africa
San Francisco Pride Parade & Celebration, San Francisco, US
Beltane Fire Festival, Edinburgh, Scotland
Bristol Fourth of July Celebration, Bristol, Rhode Island
Ho Chi Minh City Marathon, Ho Chi Minh City, Vietnam
Hemingway Look-Alike Contest, Key West, Florida US
Aviemore Sled Dog Rally, Aviemore, Scotland
Chincoteague Pony Penning, Chincoteague, Virginia
Saranac Lake Winter Carnival, Saranac Lake, New York
Chinese New Year Parade, San Francisco, US
National Eisteddfod of Wales, Tregaron, Wales
Category 4 – Adventure Retirement Bucket List Ideas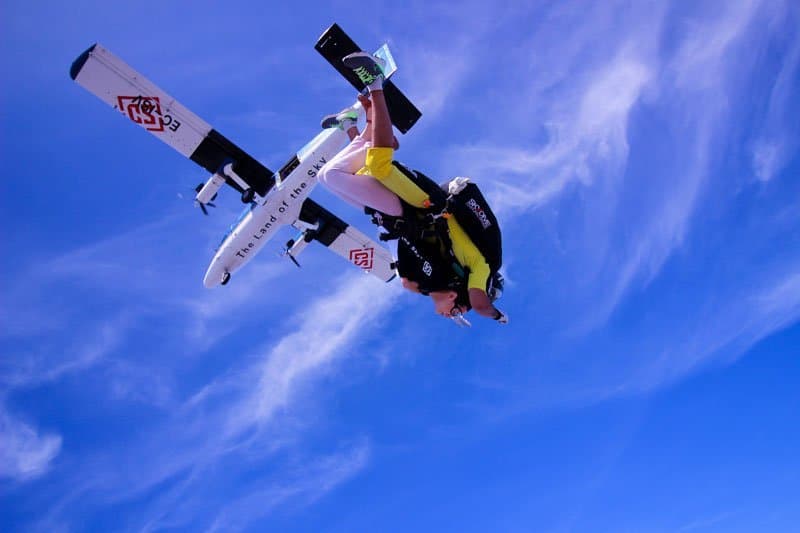 Get out of your comfort zone and surprise yourself with these bucket list suggestions for retirement:
Sky dive
Run a marathon
Explore a cave or grotto
Dive in a Cenote
Climb a mountain
Go west with horses
Do a bicycle race
Do a Triathlon
Boxing
Canyoning
Base jumping
Drive off road
Cliff diving
Dog sledding
Hang gliding
Jet skiing
Kite buggying
Monoskiing
Motocross
Mountain biking
Orienteering
Paragliding
Parascending
Race car driving
Sailing
Scuba diving
Skiing
Snorkelling
Surfing
Paddle boarding
Trekking
Windsurfing
Zorbing
Category 5 – Self-Improvement Retirement Bucket List Ideas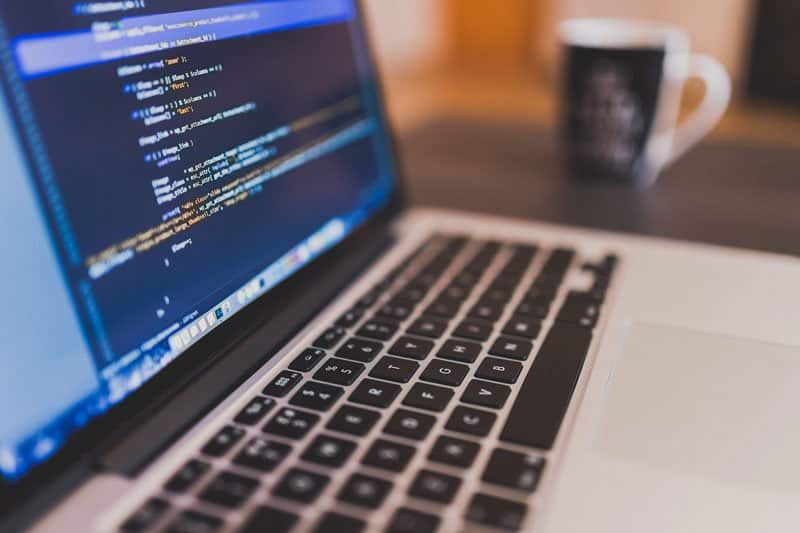 When you are retired, it is the best time to improve your skills and help others:
Learn New Languages
Computer programming
Start a blog
Start a Podcast
Start a YouTube Channel
Photography
Join a chess club
Join a drama group
Painting
Jewellery-making
Flower arranging
Make your own beer
Computer Skills
Scrapbooking
Candle-making
Upcycling
Birdwatching
Origami
Buying/selling antiques
Camping
Creative Writing
Yoga
Gardening
Fishing
Learn to play a musical instrument
Seashell collecting
Woodwork
Amateur astronomy
Join a debate club
Model building
Learn to teach
Metal-detecting
Join a fantasy football league
Learning magic tricks
Help local food bank
Category 6 – Spirituality Retirement Bucket List Ideas
Travel alone
Visit Tibet
Become a Missionary
Visit the Vatican
Practice Yoga in Bali
Become more loving
Get excited about life and human nature
Become a Priest
Go to a Mediation Retreat
Help to build a mosque/church
Bring spirituality in your life
Be Baptized into the church
Raise your consciousness
Learn to pray
Spend three months in a Buddhist monastery
Get your chakras aligned
Open the jewellery box and select pieces to give to your grandchildren. Write a short note about the history of each piece.
Learn Meditation
Reconnect with a childhood friend
When you become annoyed or angry, apologise right away
Do something you love to do
Turn the TV off
Read books that will lift your spirits
Category 7 – Social, Friends and Fun Retirement Bucket List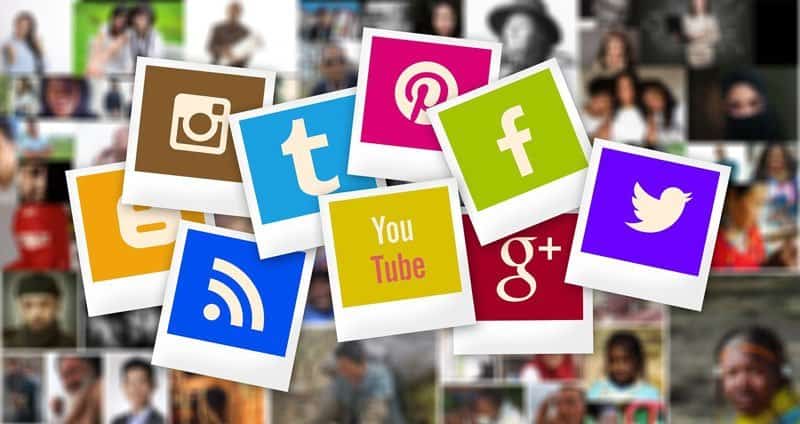 Ask someone to dance
Go to a psychic and get your palm read
Attend social events, like wine tasting
Learn to use Social Media
Eat insects
Learn how to recite the alphabet backwards
Re-connect with old friends
Use Skype to communicate with someone extremely far away
Jump into a pool with all your clothes on
Make a giant snowman
Go to a wedding
Updated you LinkedIn profile to 'Retired'
Category 8 – Volunteering Retirement Bucket List Ideas
School board of Governors
Help build a house
Help preserve a World Heritage Site
Organise a beach clean up
Organise a river clean up
Coach a sports team
Help homeless people in your town
Help in your local library
Help in animal rescue shelters
Writer official letters for people in need
Raise money for a good cause
Collect unused makeup and perfume to donate to a centre for abused women
Help register people to vote and at elections
Tutor children after school
Organise games and activities for children in hospitals or who are visiting hospitalised relatives
Collect baby clothes and supplies to donate to new parents
Read to residents at a nursing home
Teach computer skills to the elderly
Grow flowers in your backyard then give bouquets to hospital patients or people who are housebound
Help create a new walking trail at a nature centre or park
Volunteer at a nature camp and teach kids about the environment
Become a certified lifeguard and volunteer at a local pool or beach
Organise a self-defence workshop
Start or join a neighbourhood watch programme
Volunteer as a crossing guard (lollipop lady/man) for an elementary (primary) school
Paint park benches
Become a tour guide at your local museum
Be a volunteer abroad
Category 9 – Food and Drinks Experience Retirement Bucket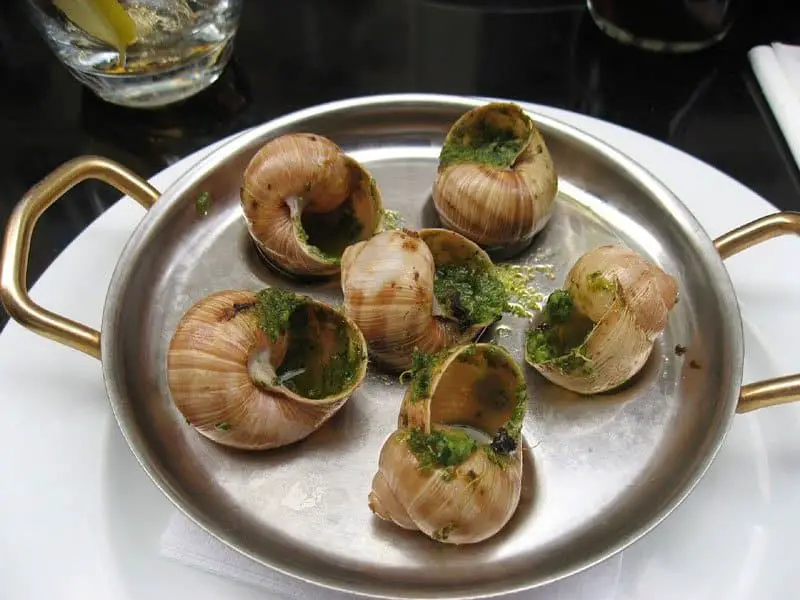 Eat in a three-star Michelin restaurant
Participate in a cooking club
Try a new recipe
Experience coffee making
Try a different local restaurant and write a review
Visit a food factory
Enjoy wine tasting
Start a herb garden
Try Ethiopian cuisine
Make your own cheese
Eat Escargots and Cuisses de Grenouille in France
Brew your own beer
What Does Bucket List Mean?
According to the Cambridge Dictionary, the definition of bucket list is:
"a list of the things that a person would like to do or achieve before they die."
This is slightly morbid!  Today, young and older people make bucket lists.  It means making a list of all those things you want to do and achieve in your life.
A bucket list for retirees will probably be full of all those things you wanted to do but never had time before because you were working so hard!
Bucket List vs Goals List – What's the Difference?
According to the official definition of a bucket list, you don't have forever to tick off everything on your list as the clock is ticking.  In contrast, goals are when you think you have more time.
In reality, I see goals as being more short-term mundane targets whereas a bucket list is for long-term ambitious goals.
Why a Bucket List is Important
Making a retirement bucket list is important because it turns dreams into reality.  It will help you create some plans for your retirement.  A bucket list will enable you to explore different things and help get out of your comfort zone.  Perhaps it will help you discover a new passion or activity you had never thought of before.
Creating a bucket list will help you to know which direction you want to take during retirement.  Perhaps you want to focus on helping other people or perhaps you prefer to travel.
To write a bucket list, the most important thing is to brainstorm plenty of ideas.  First of all, however, give your bucket list a name:
Things to Achieve in My Retirement
My Retirement Dream List
My List of Retirement Adventures
Amazing Retirement Experiences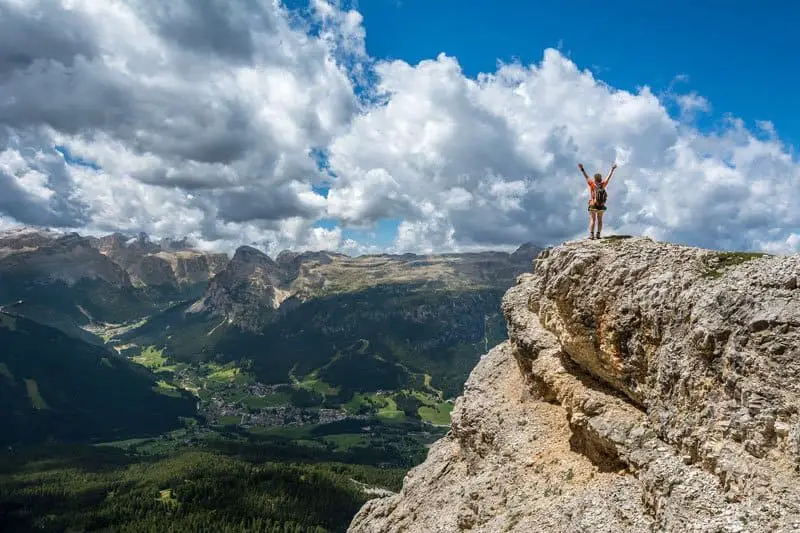 Next, think about where you are going to record your ideas.  Are you going to write your list in a notebook or a digital version?  If you opt for a digital list, you can easily amend and add to your ideas.  Think about what will work best for you!
Physically writing down your bucket list is the first step to actually achieving the items on your list.  Your ideas are no longer just thoughts in your mind but are actual words which can become concrete goals. 
Once you've decided on the name of your list and where you are going to write it, you need to some inspiration to generate ideas!  Perhaps the easiest place to start is to think about your life as categories.  This makes brainstorming easier and helps you organise your list like ours.
Start jotting down ideas for each category.  Some ideas may fit in several categories.  This does not matter, just choose the best fit.  The important thing is that it appears on your list.
A good way to generate ideas is to ask yourself some questions:
What did you dream of doing when you were younger?
Where do you want to visit in the world?
What events have you always wanted to take part in?
What sport or new types of food would you like to try?
What new skill would you like to learn?
What could you do to develop yourself as a person?
Friends and family can be a great source of inspiration and ideas for your retirement bucket list.  In the past, perhaps you've heard them talk about an exciting holiday and thought how much you would like to go there one day.  Why not think about having a retirement bucket list evening, when you share favourite ideas?
Another way to get inspiration for your retirement bucket list is to look beyond yourself and your close circle of family and friends.  Be inspired by television travel or cooking programmes.  Search the internet and tap into conversations on social media using hashtags.  Pinterest boards and magazines are another brilliant free source of ideas.  Inspiration really is all around you!