A retirement party should be like any other milestone celebration.  Marking the end of the retiree's working life and celebrating the start of a new chapter is definitely time to celebrate and have fun.  In addition, a fun retirement party will create an enjoyable atmosphere that the guests and retiree will remember long after the party has ended.
To make a retirement party fun, first choose a great venue that your retiree will love.  Then add some fun activities to the festivities like a video montage or a competition to name a cocktail after the retiree. Make the retirement food fun by hiring a food truck or including snack/drink stations.
Our fun retirement party ideas do not stop here!  If you want to avoid a dull retirement party, this article is for you.  Read on to discover our list of inspiring suggestions about how to make a retirement party fun.
1. Vamp up the Retirement Party Venue
Many people choose to host a retirement party in the office or at home, because it keeps costs down and is easy to manage.  However, to add some fun to the occasion, consider alternative venues that may be more enjoyable and entertaining. 
Private bars and restaurants, boats and museums are just a few possible venues that will provide instant atmosphere.
2. Theme It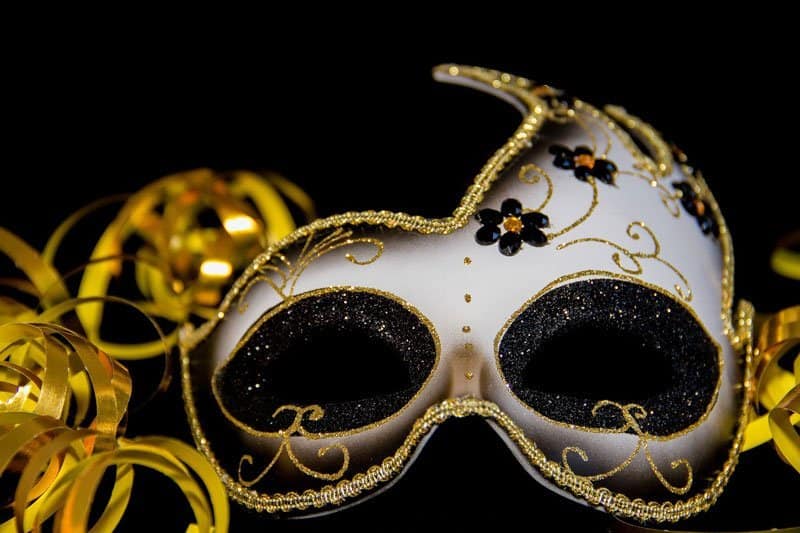 Another way to make a retirement party fun is to choose a great theme.  A retirement party theme will instantly add some fun to your event. 
Some of our favorite themes for a fun retirement party include casino night, retro disco, decades, movies and travel.  For more inspiration, check out our helpful list of 23 retirement party theme ideas.
3. Score Top Marks with a Fun Retirement Speech
At one time or another, most of us have sat through a boring speech!  Nobody wants to endure a boring speech at a retirement party.  A dull retirement speech can suck the life out of the party.
It might sound obvious but a simple way of making a retirement party fun is to make sure the retirement speech is entertaining.  Think carefully about the person you ask to deliver the retirement speech.  They need to be confident about speaking in front of an audience, have good intonation and be slightly humorous.
Some suggestions about how to inject some fun into a retirement speech include using story souvenirs (props), incorporating a photo slide show and/or guest memories and, of course, telling amusing stories about the retiree.  For more tips, check out our advice about how to write a memorable retirement speech.
4. Commission a Creative Retirement Cake
The choice of retirement cake is an often forgotten way of adding some fun to a retirement party.  A creative retirement cake inspired by retirement motifs or a retirement cake that matches the retirement party theme, will instantly add some fun.
For example, retirement cakes in the shape of a clock face, computer or golf course are sure to cause amusement amongst the guests.  The finishing fun touch would be one of our humorous cake sayings.
5. Find a Fabulous Food Truck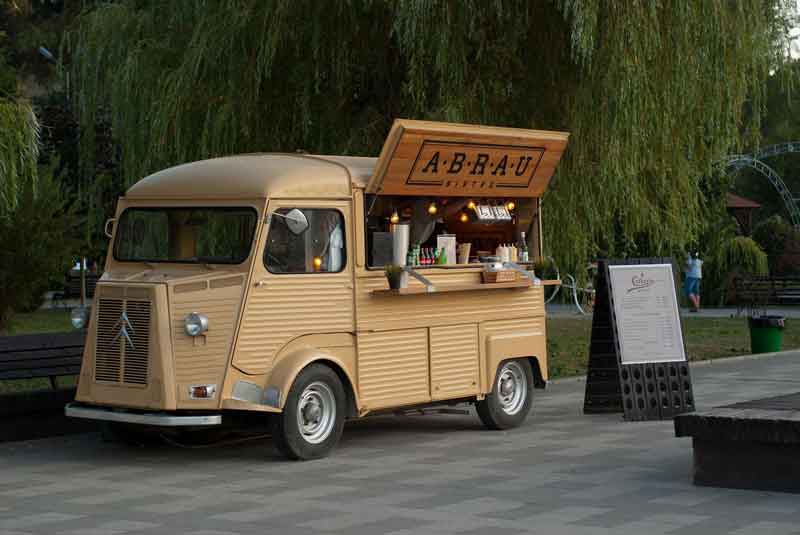 There is nothing wrong with a traditional buffet or sit down formal meal for a retirement party.  However, to keep the celebration more informal and fun, consider hiring a food truck.
Food trucks are available for hire for every type of cuisine.  From burgers to burritos and from fish and chips to Caribbean street food.  Food trucks can bring an unexpected element of fun to a retirement party and are hassle-free.
6. Pig Out with a Hog Roast, BBQ or Smoker
Similarly, serving delicious slow cooked meats from a hog roast, BBQ or smoker are sure to delight and surprise guests at a retirement party.  In addition, guests mingling around food that is cooking outside is an easy way to add fun to a retirement party and creates a great atmosphere.
7. Enjoy the Great Outdoors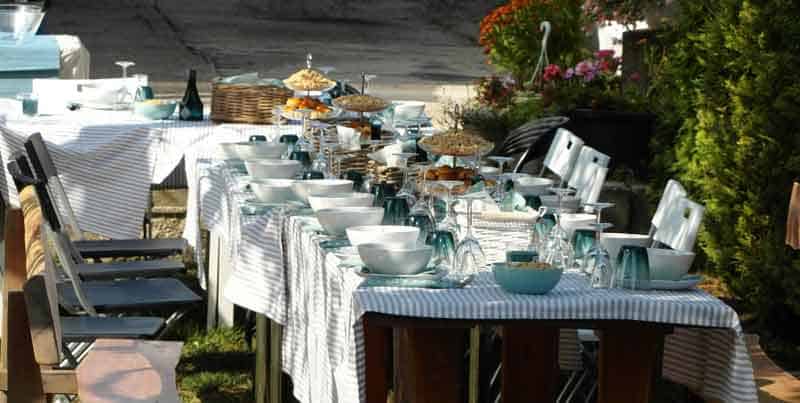 If the idea of a hog roast, BBQ or smoker sounds too messy for a retirement party, why not consider a picnic or garden party?  Celebrating a retirement party outdoors is an easy way to keep the proceedings light, informal and fun. 
Relaxing in comfortable outdoor seating areas with tasty finger food and outdoor games is a casual option for keeping a retirement party fun.
8. Shake Things Up with a Self-Service Snack or Drink Station
Another way of making a retirement party fun is to incorporate a self-service snack or drink station.  What's not to like about loading up your own tacos or choosing the toppings for your crêpe?  Snack or drink stations are a simple but easy way of adding an element of fun to your retirement party.
Some fun suggestions include a candy station, taco bar, hot dog bar, waffle bar, chocolate fountain, crêpe station or mimosa/cocktail bar.
9. Say Something on a Cup Cake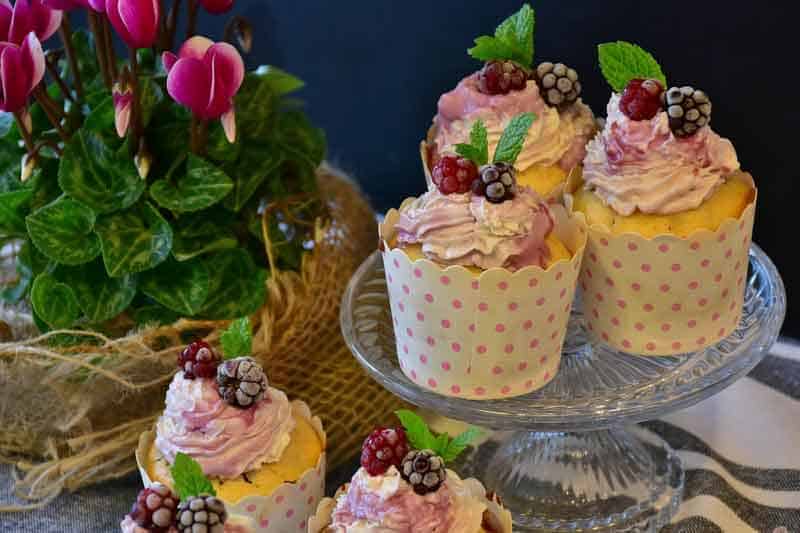 Most people cannot resist a cup cake.  They look so appealing and taste great.  Another way of making a retirement party fun is to offer cupcakes to the guests that have funny retirement sayings or quotes as iced messages or toppers.  You can also personalize the cupcakes to match the retiree and any retirement party theme.
10. Hold a Cocktail Competition
Party games are an easy way of adding some fun to an occasion.  However, holding a competition to name a cocktail or drink after the retiree is a modern twist that will get guests mingling and enjoying themselves. 
Guests can either try their hand at mixology for real or use imaginary ingredients to concoct a cocktail or drink in honor of the retiree.  During the retirement party, the retiree can select the winning entry and award some prizes!
11. Laugh with Silly Retirement Party Games
Retirement party games are sure to create some laughs.  Consider matching some of the games to the theme of the retirement party.  Fun suggestions include guessing how many golf tees are in a container or using a fishing rod to fish out guest suggestions about what the retiree should do in retirement.  
12. Make Memories with a Photo Booth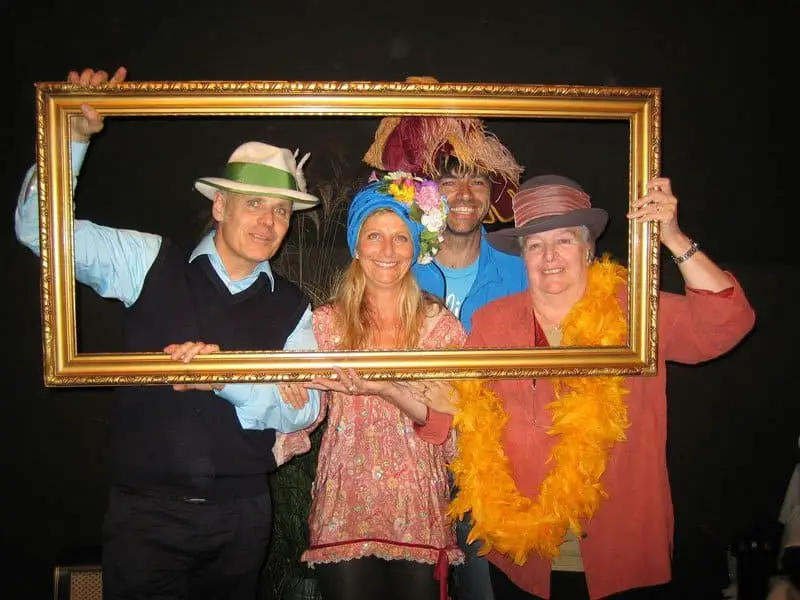 Hiring a photo booth and props is certain to be a fun talking point at any retirement party. Having fun using the props and taking snaps is sure to be an enjoyable and memorable experience for guests. 
If you search around, you can hire themed photo booths including restored vintage caravans, Wild West saloon bars and inflatable booths.  Unique photo booths can complement your retirement party theme and add to the fun.
13. Pop a Piñata
Piñatas are a great way to add some fun to a retirement party.  There are loads of themed colorful piñatas to choose from including alarm clocks, money bags and computers.  Having a piñata will help guests to congregate and laugh together.  Everyone will love to let their inner child out by hitting the piñata until the treats fall out!
14. Win Big with a Casino Night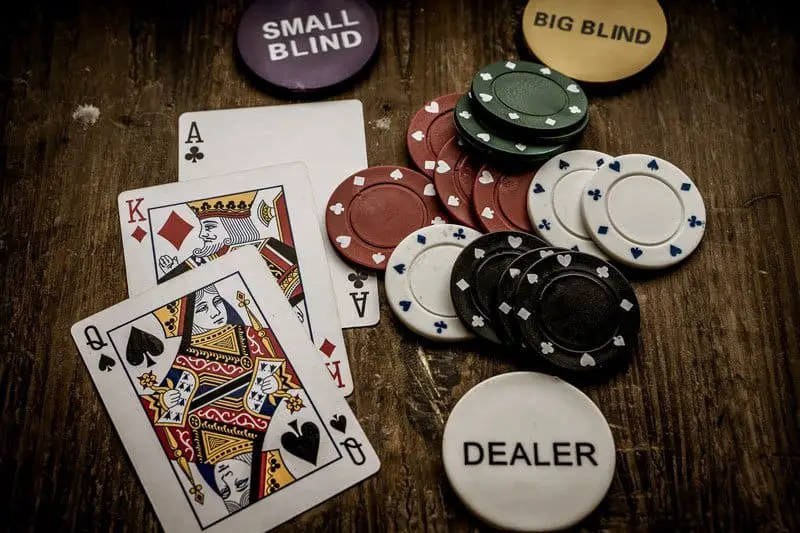 If you are holding a retirement party in the evening, you could consider turning the occasion into a casino night.  It is easy to hire casino tables with a range of popular games and play for fun with fake money. 
Some fun casino hire companies even offer themed parties and bring all the props to you.  Think James Bond or Monte Carlo. What's more, it's always fun to get dressed up in glamorous clothes and attend a special event! 
Check out our other article for more general advice about what to wear to a retirement party.
15. Sing your Heart out with Karaoke
Karaoke is an all-time favorite way of injecting some life and fun into a retirement party.  Equipment is easy to hire and the choice of songs is endless.  Singing is such a great way of having fun together and you can handpick perfect songs for the occasion.
16. Create a Fun Playlist of Retirement Songs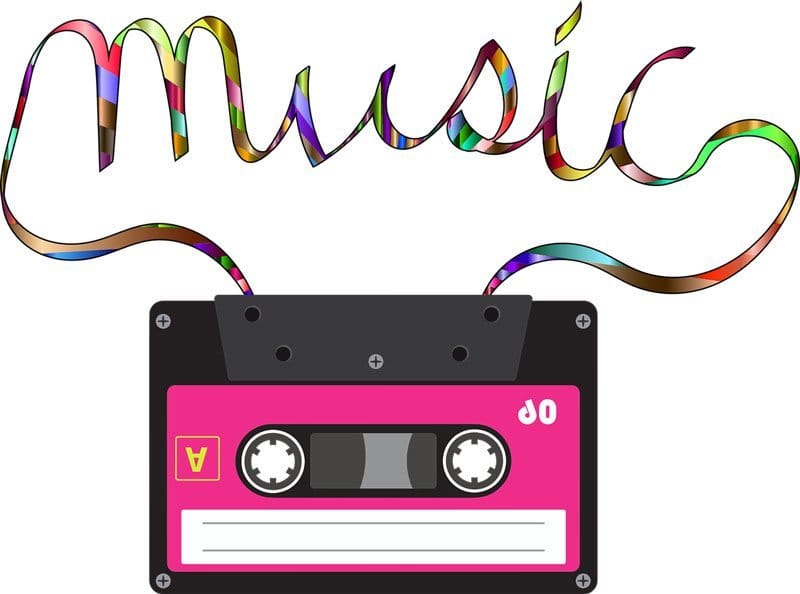 If singing is not for you, playing music at a party is a great way of ensuring a retirement party is fun.  Music breaks up those initial awkward silences as guests arrive and it gets people in the mood to party. 
Create a fun playlist that includes popular songs that guests will recognize and songs that relate to retirement.  For more help about choosing your playlist, make sure you consult our list of best retirement songs that is sorted into helpful categories.
17. Surprise the Retiree with a Flash Mob Dance
A flash mob dance is when a group suddenly assembles to perform a dance routine quickly and then disperses.  Although a flash mob dance requires some pre-planning and communication with guests, it is a great way of adding some spontaneous fun and joy to a retirement party.  Your retiree will remember the moment well after the party has ended.
18. Entertain your Guests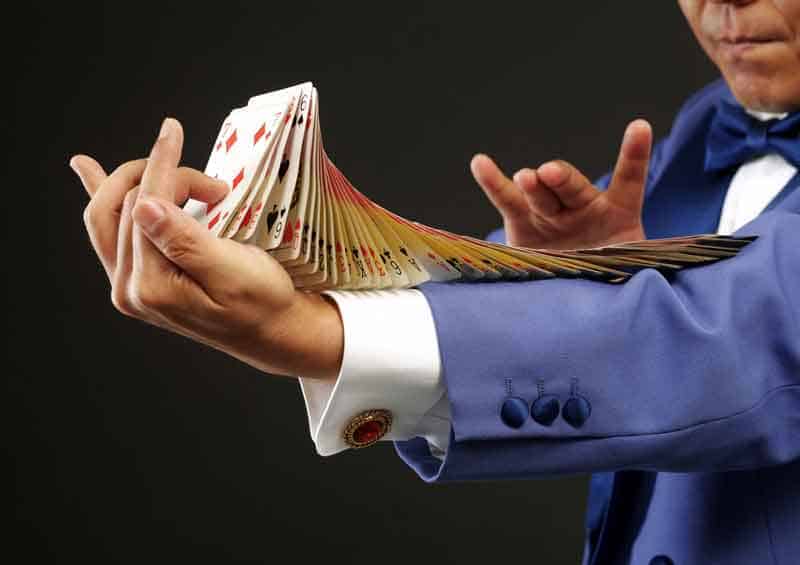 An easy way of adding some fun and enjoyment to a retirement party is to hire some entertainment for this special occasion.  Some ideas include hiring a close-up magician, musicians or a look-alike artist.  The possibilities are endless! 
Whatever type of entertainment you choose, your retiree and the guests at the party will certainly enjoy the spectacle! 
19. Ditch the Retirement Party and Try a New Activity
Rather than spend a couple of hours hosting a traditional retirement party, you could provide a fun activity instead.  New shared experiences are fun and rewarding.  For example, you could celebrate retirement with a spa day, an escape room, wine tasting at a vineyard, a mixology course or backyard Olympics in a suitable open space. 
If you have any other alternative fun ideas to a traditional retirement party, we would love to hear from you in the comment section below.
20. Say Goodbye with a Wine Bottle Retirement Guest Book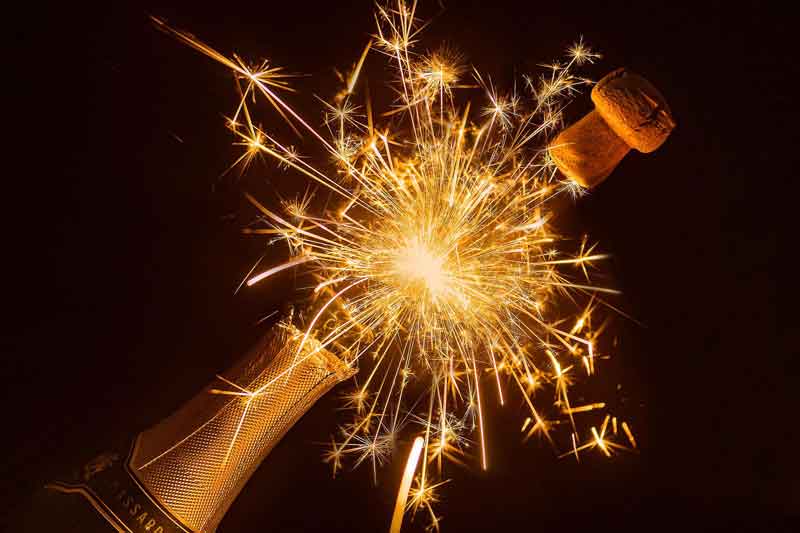 It is common for guests at a retirement party to record their memories of the retiree in a book of messages.  A more creative and fun idea is for the guests to sign a wine or champagne bottle in metallic sharpies.  As space is limited, guests could then record a video to be included in a montage (see number 21 below). 
Alternatively, guests could write their memories of the retiree on special paper and post them in a memory jar.
21. Compile a Video Montage of Retirement Messages
An unexpected video montage of retirement messages from guests will provide a lasting memory for the retiree.  However, a video montage is also fun to create and watch at the retirement party.  The other advantage is that guests who are unable to attend the event can still contribute to the occasion.
When you send out the retirement invitations, ask guests to record a short video clip.  You can leave this open to the guests or provide some direction.  For example, guests could record thoughtful messages or tell a funny story about the retiree as a group or individually.  Alternatively, guests could record 1-minute toasts to the retiree or make suggestions for the retiree's bucket list.
22. Give Out Fun Retirement Party Favors
A simple but fun touch to a retirement party is to give out party favors at the end of the celebration.  Even adults love to receive a party favor!  One simple and inexpensive idea is to buy some wrapped mints and add this simple message: Retire MINT is sweet!
23. Finish the Retirement Party with a Bang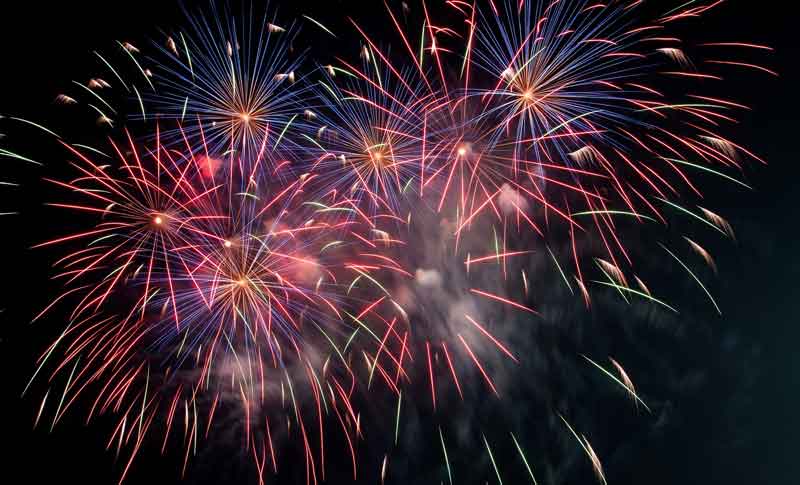 What better way to end the retirement party than with a celebratory firework display?  Fireworks are a great final fun touch keeping the party atmosphere alive with guests congregating outside to enjoy the celebrations to the very end.