Retirement might be the end of a career but it is the beginning of a new life. During my working life, I have always come up with good ideas to make a retirement party special.  In this article, I will share my tips with you to make a retirement party special.
It is easy to throw a retirement party but to make it special you need to be creative.  One of the most important things to do is to invite a wide range of people including past colleagues, family and new friends.  Inviting a wide range of guests guarantees different conversations about the retiree's past life and, more importantly, their future.
Below is a step-by-step guide of ideas to make a retirement party special.
How Do I Make a Retirement Party Special in 8 Easy Steps?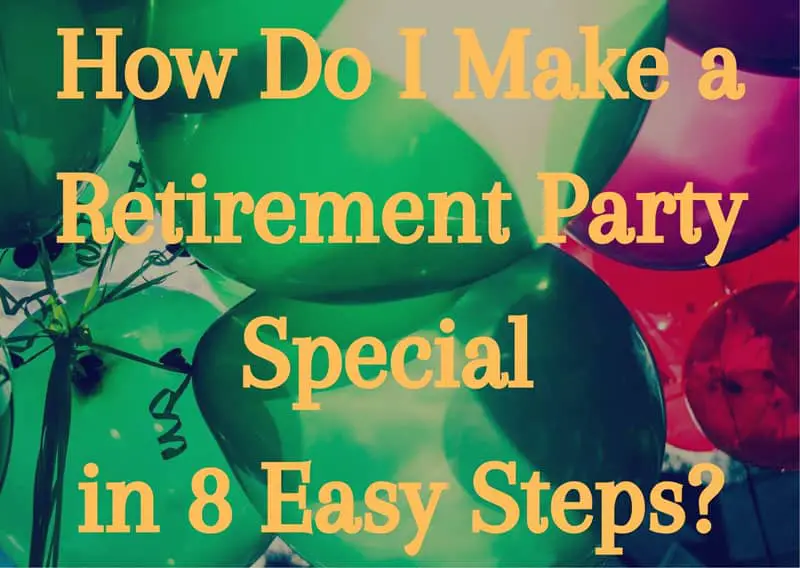 To make a retirement party special, follow these simple steps and plan in advance how the party will be organised.
Step 1: Welcome the Guests
The first way to make your retirement party special is to welcome the guests.  Your guests will not arrive at the same time.  Usually, they will arrive in small groups. This is a great opportunity to introduce groups of guests to each other so that they can make new acquaintances.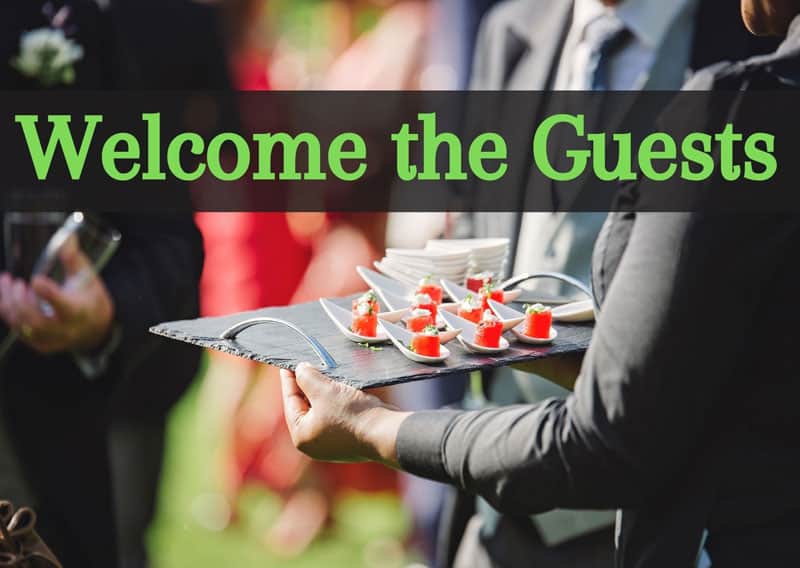 At social events, it is natural for people to stay close to people they already know. By introducing them to each other, you will open up new relationships and conversations.  This is exactly what you need to make a retirement party special and memorable.
Step 2: Retirement Speech
A well-crafted retirement speech is another way of making a retirement party special.  You (or someone who is close to the retiree) should give the retirement speech towards the start of the party. The retirement speech should celebrate the retiree's working life and highlight key career moments.  However, it is a good idea to add some funny events and outline how the retiree dealt with them.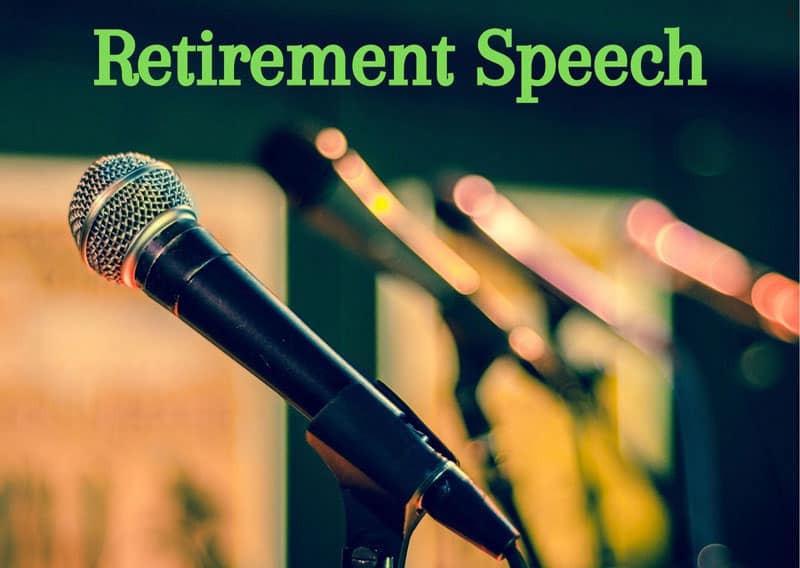 Avoid focusing the entire speech on the retiree's past career.  It is also important to explore the future of the new retiree.  It is worth doing some research about the new retiree's plans. Maybe they want to take a break and travel or spend time with grandchildren, or maybe they have a new project.
When you prepare your speech, it is also a good idea to ask the guests if they want to say something.  You can then incorporate this in the retirement speech.
To make your retirement speech memorable, finish your speech with a suitable retirement quote and a toast to the retiree.
For more ideas about making a retirement speech, you can read our helpful article about how to write the perfect retirement speech.
Step 3: Retirement Party Theme
Although a party theme is not compulsory, it can make the retirement party more special. If you decide to choose a theme for the retirement party, the theme should link to the new goal of the retiree or something they enjoy doing.  Here are some ideas about retirement party themes: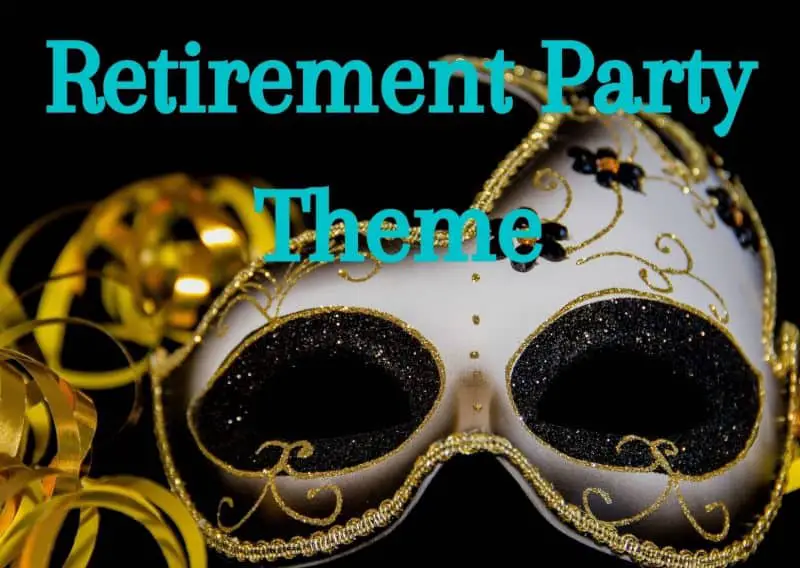 If the retiree intends to travel, you could decorate the venue with maps, suitcases and other travel accessories.  As a retirement party game, you could print pictures of different landscapes and ask guests to try to recognise them.  To continue this theme, you could serve food from different countries.  Guests could also wear clothes that reflect different global destinations.
If the retiree wants to learn or spend more time practising golf, you could recreate a golf course inside the chosen venue with golf clubs, golf balls, tees and fake grass.  You could also ask the guests to wear golfing outfits.
If the retiree wants to do some voluntary work in their retirement, you could introduce one or more of the charities that the retiree is interested in during the retirement party.  You could also ask for help with this charity, for example equipment or money.  Maybe the Boss will make a donation!
The most important thing to remember about choosing a theme for a retirement party is that it should match the retiree's wishes.  Avoid throwing a travel party if the retiree wants to stay close to his family.
For more ideas about retirement party themes, we suggest you read our Ultimate Retirement Party Themes List.  This article is packed with inspiring ideas that are sure to match your retiree and make their retirement party special.
Step 4: Retirement Party Food
Food plays an important role in any kind of party and particularly in a retirement party.  The food table is the place where guests share and meet. You have different options to organize retirement party food.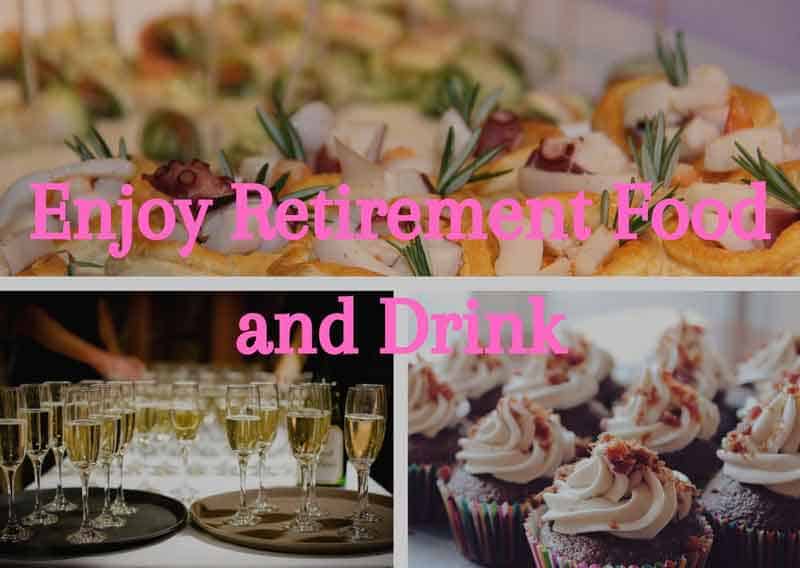 If you opt for a theme party, it is best if the food matches the theme. If you are not holding a themed retirement party, you can choose different ways to organize the food. Decisions about food will depend on the number of guests and the budget for the retirement party.
The easiest option for food is to have a buffet where guests can go and serve themselves.  You can create a buffet from different types of hot or cold food. For me, a buffet is the best option because it encourages guests to mingle and keeps the party going.
If you want to have a less casual retirement party, you can organise table service food with more sophistic dishes.
For more ideas about food at a retirement party, you can read our article about Best Retirement Party Food Ideas.
Step 5: Retirement Song Playlist
Music is associated with fun.  For this reason, it is a good idea to prepare a playlist of songs for the retirement party that guests will enjoy and share on the dance floor.  Great music will ensure that your retirement party is special.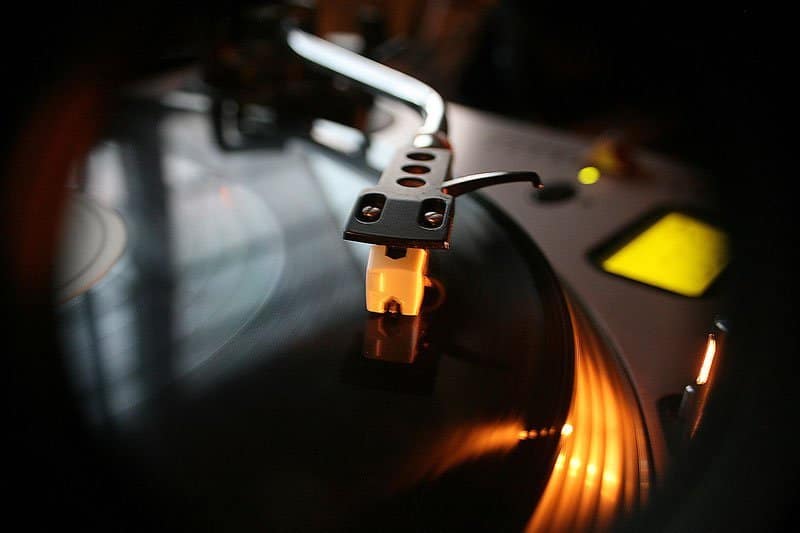 The music needs to match the mood of the retirement party at different times.  It is a good idea to play background music during the food service and livelier, upbeat music during the party.
Before creating the playlist, you need to remember that the playlist is not for you but for the retiree. First, check the retiree's music tastes. Then consider the profile of the guests and define the type of music they will enjoy the most.
Below is a list of classic songs to make your retirement party special:
"9 to 5" by Dolly Parton
"Don't Worry Be Happy" by Bobby McFerrin
"The Best is Yet to Come" by Frank Sinatra
"I Gotta Feeling" by Black Eyed Peas
"Time of my Life" by David Cook
You cannot go wrong with 80s music.  It is still as good as ever, even for the younger generation.  However, if you need more inspiration about which songs to include on a retirement playlist, read our essential article about Best Retirement Songs for Every Occasion.
Step 6: Retirement Party Games
Games are fun to play at any party.  However, you need to find retirement party games that are suited to the retiree and the invited guests.  Although board games are not aimed at large numbers of people, team games are often a great choice to make a retirement party special.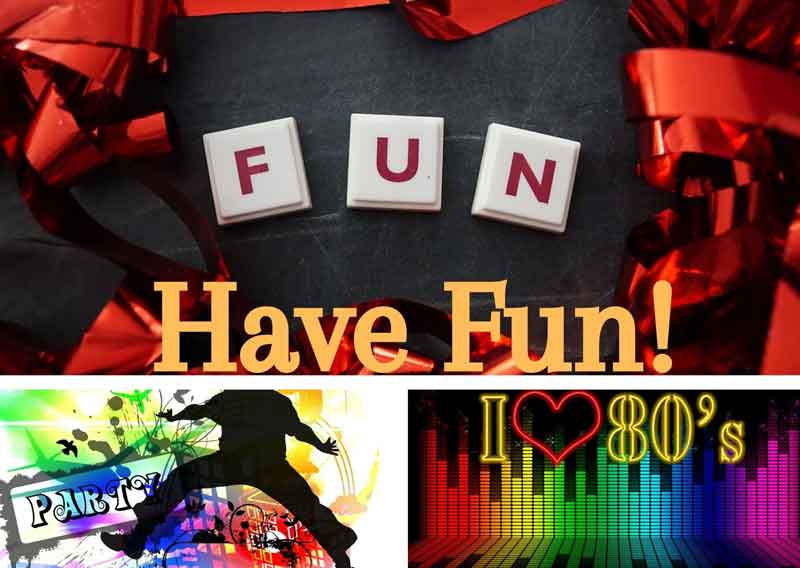 One of my favourite games for a retirement party is a quiz. Everybody enjoys a quiz but a retirement party quiz needs to focus on questions about the retiree's life. Divide the guests into teams and ask the retiree to read the questions. The team with the most correct or original answers wins the game.
Another funny retirement party game is to ask guests to write an idea for the retiree's bucket list on a piece of paper. Collect all of the pieces of paper in a special box.  When you want to play the game, ask the retiree to take the suggestions out of the box and read them aloud. When the game is finished, you can create a frame filled with the ideas for the retiree to take home.
Step 7: Give the Best Retirement Gift
A great retirement gift undoubtedly contributes to a special retirement party.  If you choose the right gift for the retiree, you will make their retirement party special. The retiree will remember the gift forever and never forget their special day.
Top tip: Avoid giving the retiree a watch!  As an employee, we are always slave to time.  Your retiree is now free of the constraints of time.  Of course, giving a fitness watch is a healthy exception!
The best retirement gift is one that the retiree will use regularly or have pleasure in seeing. The choice of retirement gift will depend on the retiree's future wishes.  If the retiree wants to travel, the perfect gift could be a daypack, an action camera like Go Pro or simply a travel journal.
If the retiree wants to spend time fishing in their retirement, the perfect choice of gift could be fishing accessories in a fishing bag.
Quite simply, the best retirement gifts are tailored to the retiree's interests or future plans.  To discover more unique ideas, explore our post about Retirement Gifts.
Step 8: Stay in Touch
Although the retirement party is a milestone celebration, what makes it special is for people to stay in touch with the retiree after the party.  To do this, you could create new business cards for the retiree with 'Retired' as their profession.  Hand these out to the guests at the retirement party to encourage people to stay in touch.  You could also compile an autograph book where guests can leave comments and their contact details.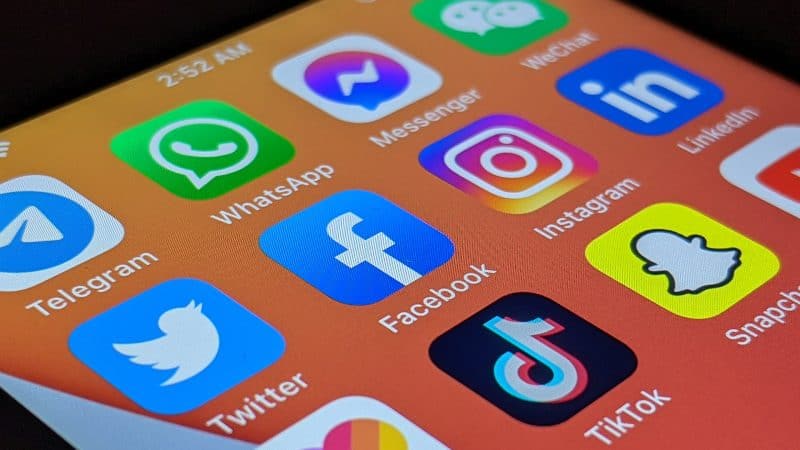 You could also create a Facebook group where the conversation can carry on after the party. Alternatively, you could set up a blog where the retiree can post updates and keep in contact with friends and colleagues.
A final idea is to ask the guests to say something about the retiree in front of a video recorder or a phone.  Afterwards, you could make a montage of the recorded messages and offer it as a gift to the retiree. It is easier to remember a face than a name.
Step 9: After Party
When it is time to say goodbye, you can make the party special by giving the guests a memorable gift before they leave the retirement party.  This could be a small bag of chocolates with a label with the name of the retiree and the date. This will ensure that the guests will also remember this retirement party.
After the retirement party, send pictures of the party to all of the guests along with montage of recorded messages if you made one.  Make sure you provide them with the name of the Facebook page or blog to be sure they have it for future reference.