Retirement quotes for coworkers need to match the personality of the retiree. You have worked for years alongside this person, so be original and forget quotes like this:
"All the best for your future …"
Retirement is a big milestone and some retirees can be very emotive by the time their work chapter ends.  The new retiree worked hard during his/her career and now it is over.  They need to find another occupation which will fulfil their life.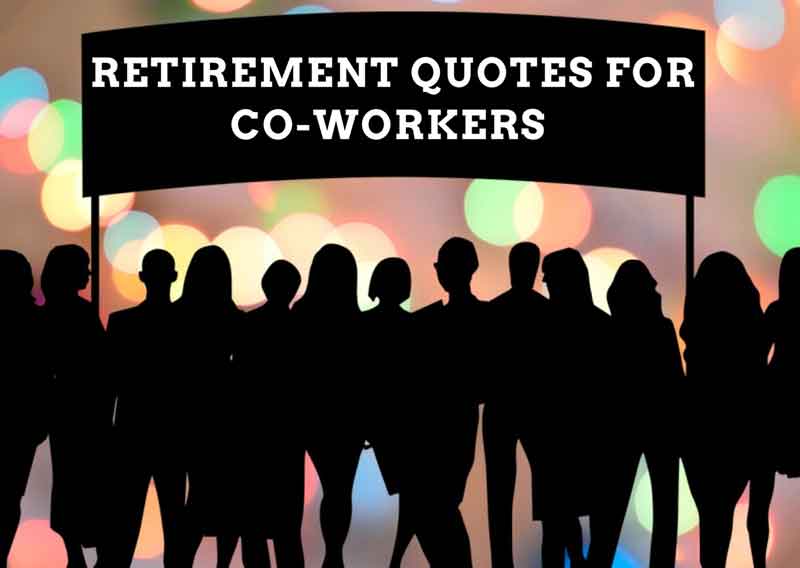 Your choice of retirement quotes for coworkers needs to show your support and appreciation. It does not matter if you were close or not.  Thoughtful retirement quotes for coworkers will mean a lot to them.
The best thing to do is to buy a big card and to write your retirement messages by hand. Sharing memories about the retiree is the easiest way to be original when you write retirement quotes for coworkers.  After the retirement party, the retiree will read all the lovely retirement quotes and remember the good times they had with you.
If you do not know how to write a retirement card, you can read our article about what to write in a Retirement Card.  This is an easy to follow guide with 55 Retirement Card messages.
Please note that Enjoy Retirement Life is a free website.  If you make a purchase using the affiliate links in this article, we make a small commission, but this is at no extra cost to you.  This allows us to continue creating great content for our readers.
Offering a great gift to the retiree is another way to show your appreciation. Everybody loves pizza, so why not offer this great pizza oven as a memorable retirement gift?
To help you to write your retirement quotes for coworkers, we have compiled a list of easy to adapt retirement quotes for coworkers which you will find below.  However, you can check our other articles about retirement quotes for Boss, retirement quotes for Teachers or 67 Best retirement quotes for more tailored ideas.
Related Articles:
List of 60 Useful Retirement Quotes for Coworkers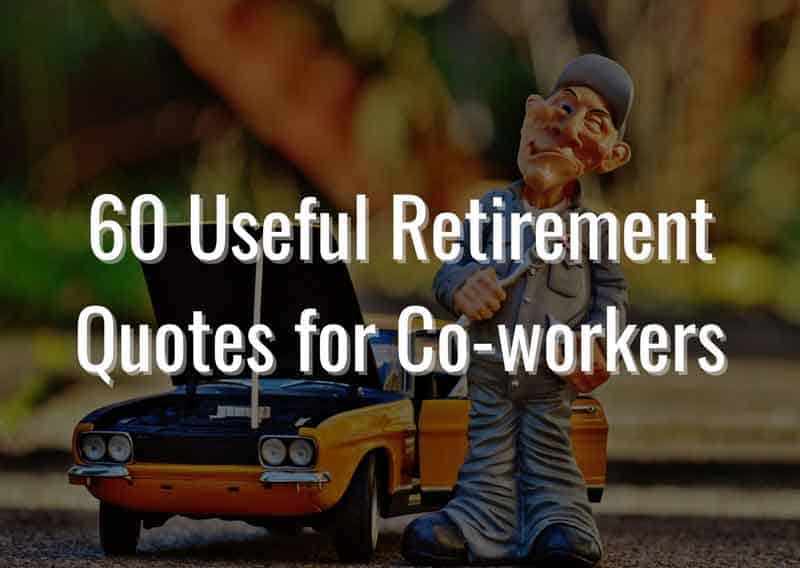 (Replace Coworker by the name of the person retiring.)
Dear Coworker, Spreading sheets sounds more appealing than a spreadsheet. (Unknown)
Congratulation Coworker, You can retire, but you cannot retire from being great! (Unknown)
Dear Coworker, There's never enough time to do all the nothing you want. (Bill Waterson, Calvin & Hobbes)
Dear Coworker. as in all successful ventures, the foundation of a good retirement is planning. (Earl Nightingale)
Congratulation Coworker, you are never too old to set another goal or to dream a new dream. (C.S. Lewis)
Dear Coworker, what do you call a person who is happy on a Monday? Retired. (unknown)
Dear Coworker, there is a whole new kind of life ahead, full of experiences just waiting to happen. Some call it 'retirement.' I call it 'bliss.' (Betty Sullivan)
Congratulations Coworker, Retire from work, but not from life. (M.K. Soni)
There's one thing I always wanted to do before I quit . . .  retire! (Groucho Marx)
The harder you work, the harder it is to surrender. (Vince Lombardi)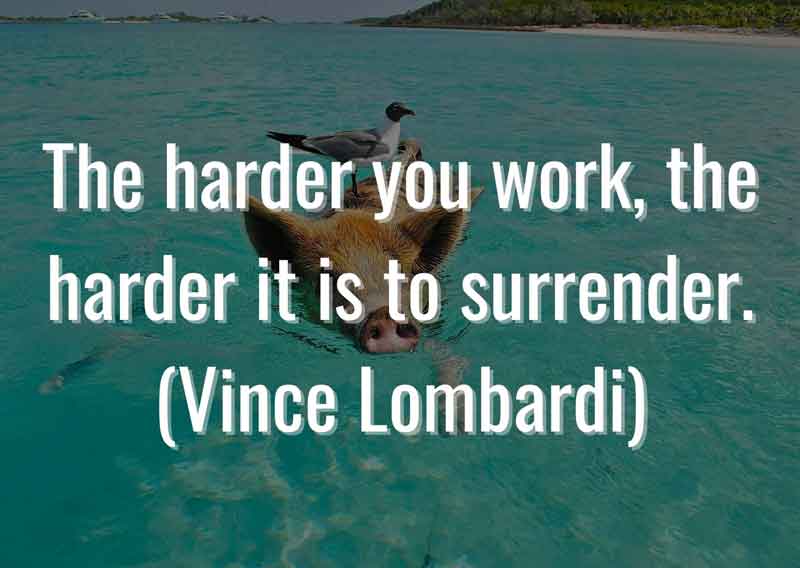 Congratulations Coworker, We work all our lives so we can retire – so we can do what we want with our time – and the way we define or spend our time defines who we are and what we value. (Bruce Linton, Fatherhood)
People will forget what you said, people will forget what you did, but people will never forget how you made them feel. (Maya Angelou)
Dear Coworker, Stay young at heart, kind in spirit, and enjoy retirement living. (Danielle Duckery)
Coworker, Retirement: It is nice to get out of the rat race, but you have to learn to get along with less cheese. (Gene Perret)

Coworker, there comes a day when you realize turning the page is the best feeling in the world. Because you realize there is so much more to the book than the page you were stuck on. (Zayn Malik)
To one of the greatest people in the office, many congratulations on your retirement!
Congratulations Coworker, You exemplify hard work and positivity. Thank you for creating such a happy atmosphere in the office. We will miss you!
Dear Coworker, wishing you a long, happy, and healthy retirement!
Congratulations Coworker, All the best wishes on your next adventure!
Coworker, You have been promoted to the best stage of your life! Congratulations and Happy Retirement!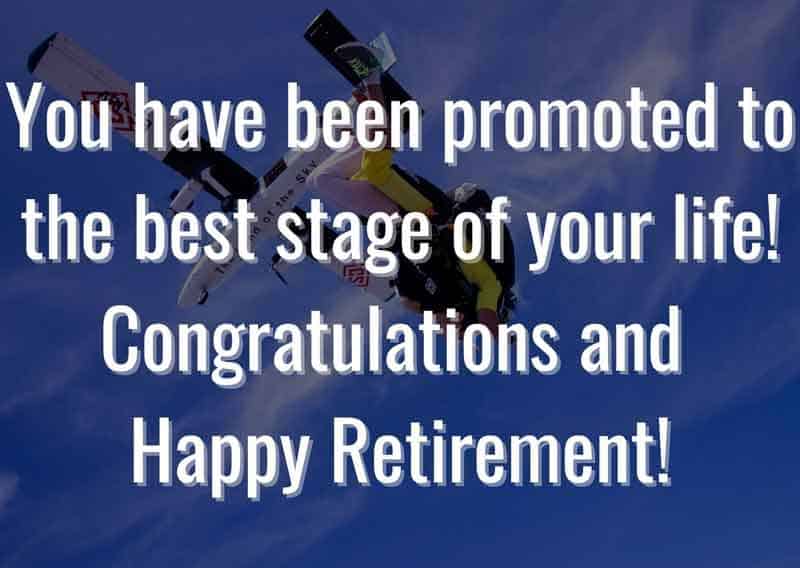 Your new KPIs are relaxation, enjoyment, and wellbeing.  Happy Retirement!
To one of the best members of the team: I am unhappy to see you go but wish you all the best in this exciting new stage of your life!
Congratulations on your retirement! Wishing you uninterrupted days of enjoyment and happiness with your friends and family.
Dear Coworker, Thank you so much for all your hard work and commitment. Congratulations on your retirement!
You have inspired me to always be positive and enthusiastic.  A colleague like you is a unique find.  Wishing you a well-deserved Happy Retirement!
Happy Retirement! You will be missed enormously but never forgotten!
Congratulations Coworker, Your new quarterly goal is to evade anything which looks like work and relax!  Many congratulations on your retirement!
Dear Coworker, You have worked endlessly for this company.  If you put in as much effort enjoying your retirement, it is sure to be a runaway success!
Do not forget us!  Just because you are retired does not mean you stop taking tea breaks. Be sure to keep in touch and schedule us in!
Congratulations Coworker!  It is time to put your family and friends before work. Happy Retirement!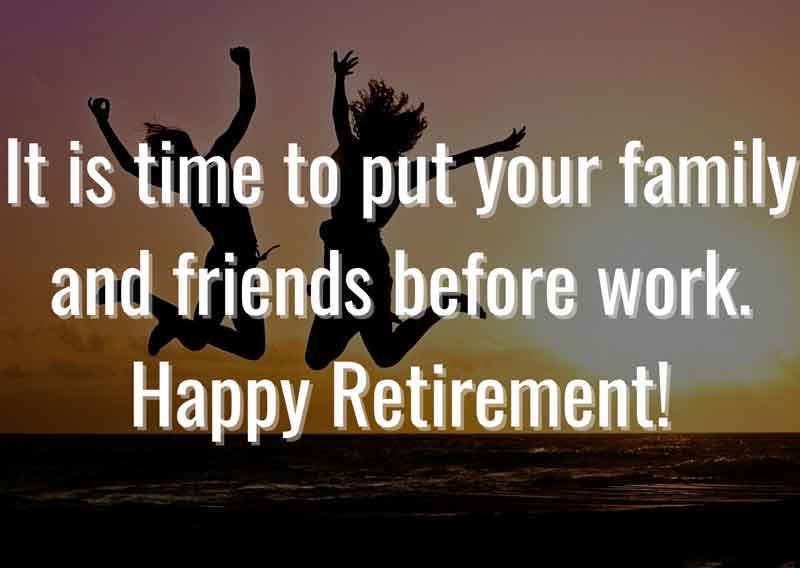 Thanks, Coworker!  You showed us the way and we are going to carry on your good work.  Happy Retirement!
We wish we had your problem-solving abilities.  We were lucky enough to have the chance to learn so much from you.  We will carry on your legacy!  Happy Retirement.
Dear Coworker, you gave us more than instructions.  You inspired us and gave us the best direction. Happy Retirement!
Congratulations Coworker!  Looking at the profit and loss sheet, your family will profit, and you will be a loss for the company. Farewell and Good Luck!
Cheers to your well-earned retirement! You brought a lot to our company and were part of the foundation of its success. Happy Retirement!
Dear Coworker, If you think you will be retired, you need to think again!  Your spouse will be your new boss and your grandchildren your new colleagues!  Happy Retirement!
Congratulations Coworker, It will be difficult for us to be as efficient and as creative without you, but we are working on it!  Happy Retirement!
Dear Coworker, Retirement is the time to hang up your suits and shirts for joggers and sweatshirts. Enjoy!
Thanks, Coworker! Your contribution is matchless. Your dedication is endless. Your guidance is priceless. And your absence is undesirable.  Happy Retirement!
Congratulation Coworker, If I were granted a few wishes, I would ask for your talents and abilities. Wishing you the absolute best on your retirement!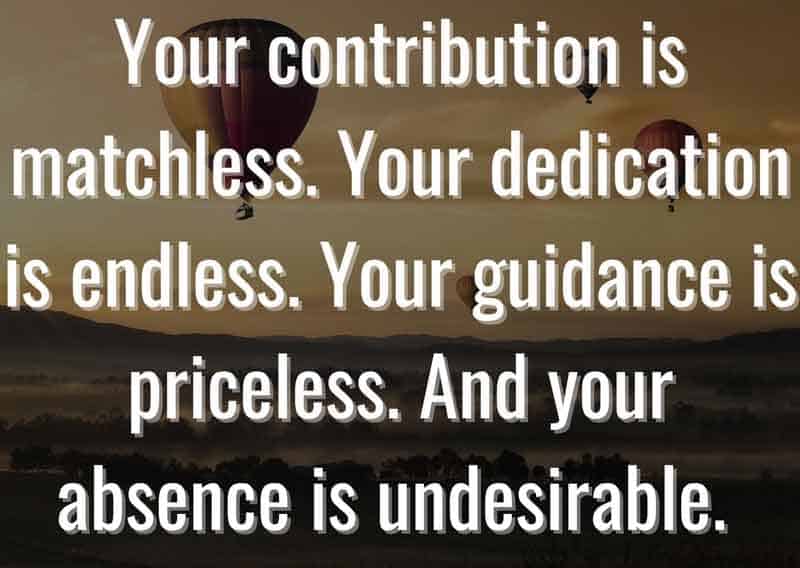 You are one of the best Coworkers I have ever worked with! You sincerely deserve every happiness in your retirement!
Dear Coworker, It is a shame you were not born a couple of years later.  We would have had more time to learn from a great boss like you. Happy Retirement!
We are going to miss you as a valued colleague who entertained us whilst we worked hard to relieve the stress.  Enjoy your retirement!
Congratulations Coworker, Your vision has guided us successfully.  We were lucky to work with you and will stay true to your path. Happy Retirement!
Funny Retirement Quotes for Coworkers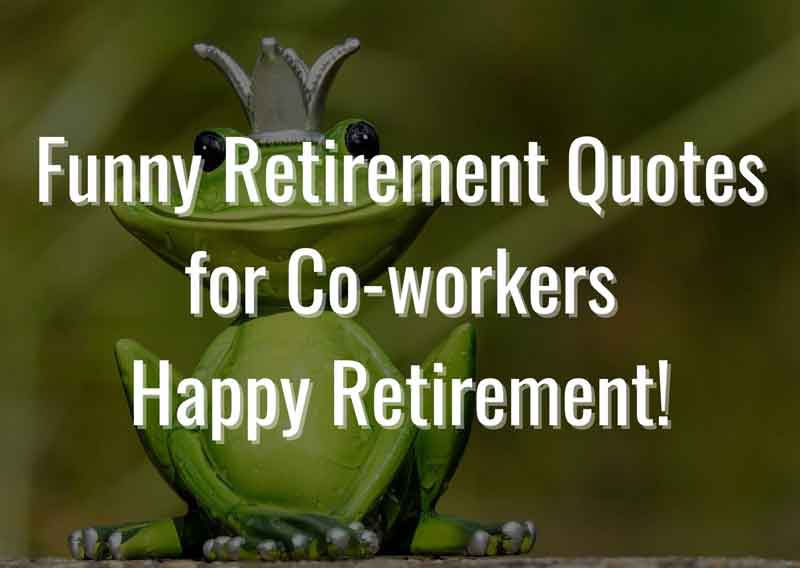 Dear Coworker, The trouble with retirement is that you never get a day off. (Abe Lemons)
Thanks, Coworker! Retirement: World's longest coffee break. (unknown)
Congratulation Coworker, When you retire, you switch bosses – from the one who hired you to the one who married you. (unknown)
The best time to start thinking about your retirement is before the boss does. (unknown)
A retired husband is often a wife's full-time job. (Ella Harris)
I am retired – goodbye tension! (unknown)
Dear Coworker, You cannot retire from being great. (Unknown)
I am not just retiring from the company; I am also retiring from my stress, my commute, my alarm clock, and my iron. (Hartman Jule)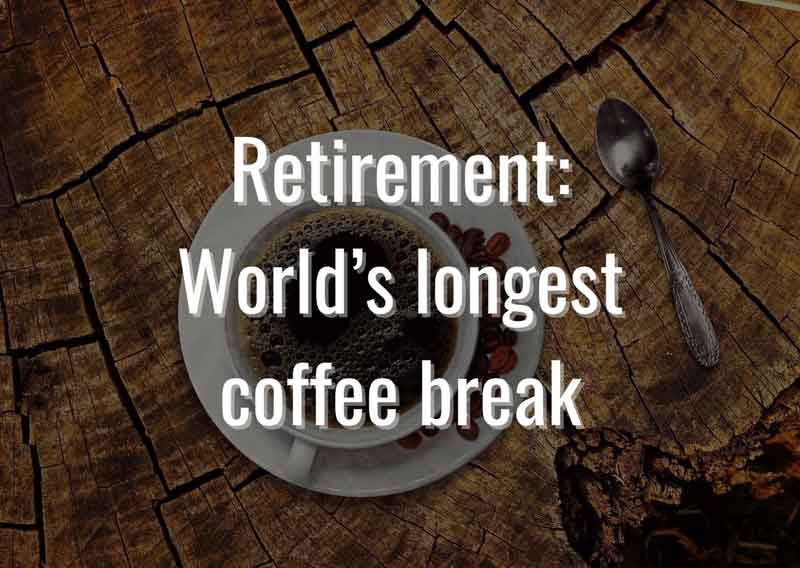 We spend our lives on the run: we get up by the clock, eat and sleep by the clock, get up again, go to work – and then we retire. And what do they give us? A bloody clock! (Dave Allen)
I cannot wait to retire so I can get up at 6 o'clock in the morning and go drive around slowly and make everybody late for work. (Unknown)
There are some who start their retirement long before they stop working. (Robert Half)
Congratulations Coworker, Working people have a lot of bad habits, but the worst of these is work. (Clarence Darrow)
When a man retires, his wife gets twice as much husband for half as much money. (Chi Chi Rodriguez)
He who laughs last at the boss's jokes probably is not far from retirement. (Unknown)
Retirement: That's when you return from work one day and say, "Hi, Honey, I'm home — forever. (Gene Perret)
Congratulations Coworker! You are now your own boss!
Related Articles:
83 Best Congratulations on Retirement quotes
How to Enjoy Retirement Life