Choosing retirement gifts for women can seem overwhelming as there is so much choice out there.  So, look no further!  Our hand-picked selection of the best retirement gifts for women will save you time and possibly money. 
Our memorable range of retirement gifts for women suits all budgets and includes fun, useful and sentimental ideas which will appeal to your retiree and be remembered for years to come.
How to Choose the Best Retirement Gifts for Women?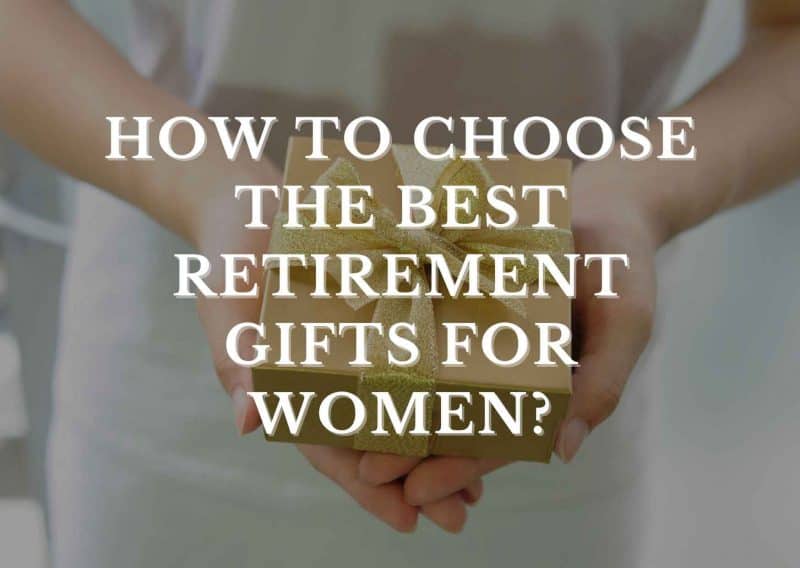 To choose the best retirement gifts for women, you need to think carefully about the recipient of your gift.  This will help narrow down your choice of ideal retirement gift.  To get your started, here are some points to consider:
Personality – What is your retiree like?  Is she confident and outgoing?  Is she shy and quiet?  Does she have a sense of humour?
Likes and Dislikes – Does your retiree have any strong likes or dislikes?  Does she like eating and drinking?  Does she like outdoors life?  Does she like travel?  Does she like spending time with family and friends?
Hobbies and Interests – What hobbies and interests does your retiree currently enjoy?  Does she enjoy sport or exercise?  Does she enjoy crafting?  Does she enjoy photography?  Does she enjoy socialising with friends and family?  Does she have plans to start any new hobbies after her retirement? 
Plans after retirement – Does your retiree have any big plans after retirement?  Is she planning to relocate?  Is she planning to travel within the USA or beyond?  Has she shared dreams and goals she wants to achieve during her retirement?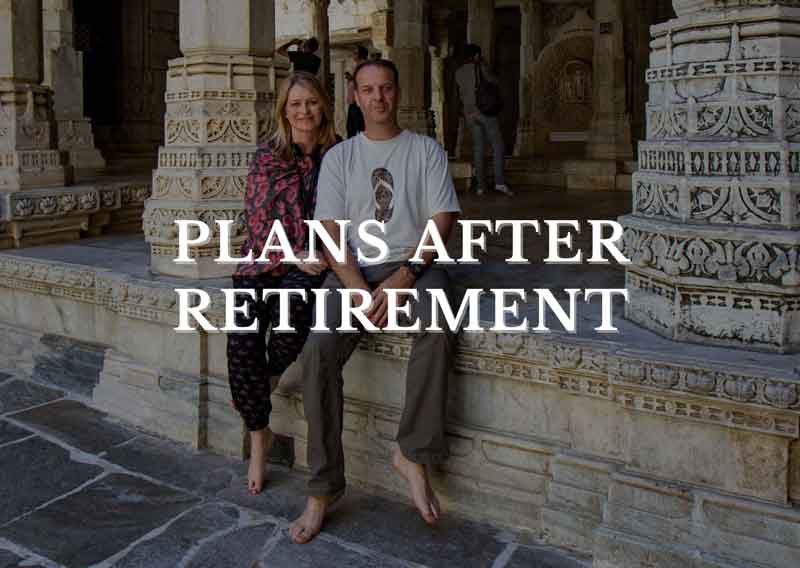 Does she want to landscape her garden?  Does she want to be more active?  Does she want to set up a craft room?  Does she want to re-design her home?  Does she want to spend more time with close family and friends?
Answering these questions will help you tailor your choice of retirement gift to the retiree and will ensure that your gift is appreciated and valued. 
If you don't know the retiree very well, don't be shy about approaching family members and close friends to find out a little more.  The more you know about the retiree, the better you can match your gift to them.
Please note that Enjoy Retirement Life is a free website.  If you make a purchase using the affiliate links in this article, we make a small commission, but this is at no extra cost to you.  This allows us to continue creating great content for our readers.
Our List of 20 of the Best Retirement Gifts for Women
To save you time, we have compiled a list of the best retirement gifts for women to suit a range of budgets:
Retirement Gifts for Women Under $50
Having a smaller budget does not mean that you will need to compromise with your choice of retirement gift for women.  Our selection of retirement gifts for women under $50 are great value for money and will be genuinely cherished by the retiree!
1. Pretty Waterproof Make-Up or Essentials Bag with Printed Retirement Message
This cute waterproof make-up bag with zipper is another great choice of retirement gift for women.  It's pretty, practical and has a touching printed retirement sentiment: Retirement Weekly Schedule.
This make-up bag measures 9" wide by 7" high and is made from waterproof material and linen with a printed motif of a retirement weekly schedule.
Even if the retiree isn't particularly into make-up, don't rule this gift out!  It's equally great for storing all those small daily essential items which get lost in every woman's handbag: cell phone, keys, headphones, etc.  It's also a perfect retirement gift if your retiree has travel plans for their retirement!
2. Inspirational National Geographic Travel Book – 50 States, 5,000 Ideas
Retirement often means more time to travel and explore your own surroundings and country.  If you know that your retiree is making travel plans around the US for her retirement, this will make the perfect retirement gift for women.
This illustrated book includes essential information about where to go in the US, when to go, what to see and what to do.  The book includes useful information about national parks, beaches, museums, hotel recommendations and much more.  It also has a section on Canadian provinces and territories.
Start your retiree's travel adventure today, by purchasing this book as their retirement gift!
3. Unique Hand-Crafted Bookmark
During retirement, many people also look forward to reading more or consider joining a Book Club for social interaction.  If your retiree loves reading, one of these distinctive hand-crafted bookmarks would make a memorable and thoughtful retirement gift.
We have featured one of our favourite book marks, but make sure you browse the collection at your leisure to find something which matches your retiring lady's interests.  There is a wide range of bookmarks to choose from across the following collections: adventure, fantasy and animal.
These unique bookmarks are all hand-crafted from polymer clay, then painted with acrylic and varnish to make them look great and to ensure that they are long-lasting.  These stunning bookmarks are sure to be appreciated by your retiree and will catch everyone's eye wherever they decide to read! 
4. Fun Ladies Retirement T-Shirt
This round neck ladies t-shirt would also make the perfect retirement gift for women.  It features a stylish printed logo with the word 'Retired' plus the current year and 'Not my problem anymore'. 
Your retiree is sure to enjoy wearing this t-shirt especially if you order it in her favourite colour!  The t-shirt is available in a wide range of colours: asphalt grey, slate gray, white, baby blue, cranberry, heather grey and silver grey.
This retirement gift for women is a practical and fun way of celebrating the retiree's new retirement status.
5. Elegant Stemless Glass with Humorous Engraved Retirement Message
If your retiree has a sense of humour and loves wine, this is a great choice of retirement gift for women.  This 15 oz glass has a timeless sleek shape with a solid base and a laser engraved retirement sentiment: I can wine all I want – I'm retired!
This is a practical gift which will be used day after day by your retiree.  In addition to being a wine glass, it is equally great for drinking beer, cocktails, soda or juice.  It could even be used as a candle holder!
This glass is a great gift idea at a small price.  It comes hand packed and bubble wrapped ready for your choice of gift box.
Retirement Gifts for Women $50-$100
Although these retirement gifts for women may cost slightly more, they still won't blow the budget!  If you are feeling generous, number 9 is a retirement gift which can keep on giving for as long as you like!
6. Design it Yourself Gift Basket
After years of working, what better retirement gift for women than a gift basket full of goodies?  Add a personal touch by designing your own gift basket by clicking on the banner above. Browse from a wide selection of gift baskets including a range of retirement gift baskets including the 'Just Breathe Relaxation Gift Basket', a 'Gone Golfing Golf Gift Basket' or the 'I Dig Gardening Garden Gift Basket'.
Don't delay and order this as a retirement gift today!
7. Stunning Star Map Poster
Another unique and memorable retirement gift for women is this striking star map poster.  This poster shows the exact position of the stars in the sky at any defined moment.  Your poster could include the location and time of your retiring lady's retirement to make it a special and meaningful gift.
It is easy and quick to create a personalized star map poster.  You can also add a special message and choose from a black or blue background.  This star map poster looks impressive and comes in a variety of sizes with frames available.  It is definitely a star buy!
8. Gorgeous Wicker Hamper Picnic Basket
This great wicker picnic basket for 4 people is another perfect choice of retirement gift.  With this choice of retirement gift for women, your retiree can enjoy eating outdoors on leisurely picnics, BBQs or camping trips.
The picnic basket includes 4 white Melamine plates, 4 sets of stainless-steel tableware, 4 plastic wine glasses, 4 stripy cotton napkins which perfectly match the waterproof picnic blanket.  The wicker hamper also features a useful cooler compartment to keep food and drinks chilled.
Cheers to your retiree celebrating their retirement!
9. Beautiful Crystal Vase
This stunning Waterford Marquis crystal vase is an impressive and quality retirement gift for women.  This 9-inch vase features the Sparkle pattern which resembles delicate starlight.  It has a timeless design which is ideally shaped and sized for fresh flowers.
If you are feeling generous, why not arrange for your retiring lady to receive a fabulous floral delivery to put in her beautiful vase?
10. Creative Art Set
This fantastic art set is a great retirement gift if your retiree is passionate about art or is keen to pursue a new hobby.  Within the useful portable wooden box, your retiree will discover an extensive range of oil pastels, colour pencils, watercolour paints, acrylic paints, oil paints, an eraser, a sharpener, 4 brushes and 2 sketching pencils.
If you are looking for more information about other retirement hobbies for women to inspire your choice of retirement gift, click here to find our useful article on this subject.
Related Articles:
Retirement Gifts for Women $100-$200
Whilst these retirement gifts for women are more expensive, they are perfect choices for that special retiring lady in your life or if you are responsible for spending a work collection or buying a corporate gift.
11. Relaxing Massage Mat
Of all the retirement gifts for women, perhaps this is the most relaxing and therapeutic.  This memory foam massage mat is designed to relieve stress, tension, aches and pains and helps eliminate tiredness.  A perfect retirement gift after years of working hard!
This vibrating massage mattress has 5 massage modes, and your retiree can select 4 massage zones and 3 intensity settings to match their requirements.  The massage mat also has 6 optional heat pads to soothe and loosen muscles and improve blood circulation.  Another great features is that this vibrating massage mat can be used in conjunction with heat, or it can be used with heat alone.
This comfortable mat is the perfect retirement gift to help your retiree relax into their new phase of life.  Help them enjoy retirement life!
12. Memorable 3D Personalized Crystal Heart
Retirement often symbolises more time to spend with family and friends.  It's a special moment worth remembering, so why not mark the occasion with a beautiful 3D personalized crystal heart?
It is easy to upload a picture of the retiree with their partner or children.  That moment will then be captured forever inside the 3D crystal heart.  This stunning ornament is made from 100% crystal and is guaranteed to last a lifetime and will be treasured forever! 
13. Sleek Fitbit Fitness & Health Tracker Watch
This Fitbit Charge 5 Advance Fitness and Health Tracker is another great choice of retirement gift for women.  As a digital watch, it has a practical everyday application.  However, it can also monitor the retiree's heart rate and track their sleeping patterns.
In addition, this Fitbit also has built in GPS to track the retiree's real-time pace and distance during outdoor activities.
This would make a great retirement gift for any woman entering retirement, but especially those interested in keeping fit and healthy.
14. Fabulous Kindle Paperwhite
Reading is one of life's great pleasures and retirement is the perfect opportunity to read more often.  This fabulous Kindle Paperwhite would make a thoughtful retirement gift for any female retiree who enjoys reading or who want to start a new hobby. 
Kindles are also perfect for female retirees who enjoy travelling as traditional books can take up a lot of space and are heavy.  This bundle includes the thinnest and lightest Kindle which has a glare-free display even in the brightest of sunlight. This Kindle is also designed to withstand accidental immersion in water and has a 10 week battery life.
You could even add an Amazon gift card so that your retiree can fill their Kindle library with enjoyable reading material.
Retirement Gifts for Women Over $200
This final selection of retirement gifts for women are certainly more extravagant gifts which will be enjoyed and remembered.
15. Ultimate Self-Care Subscription Box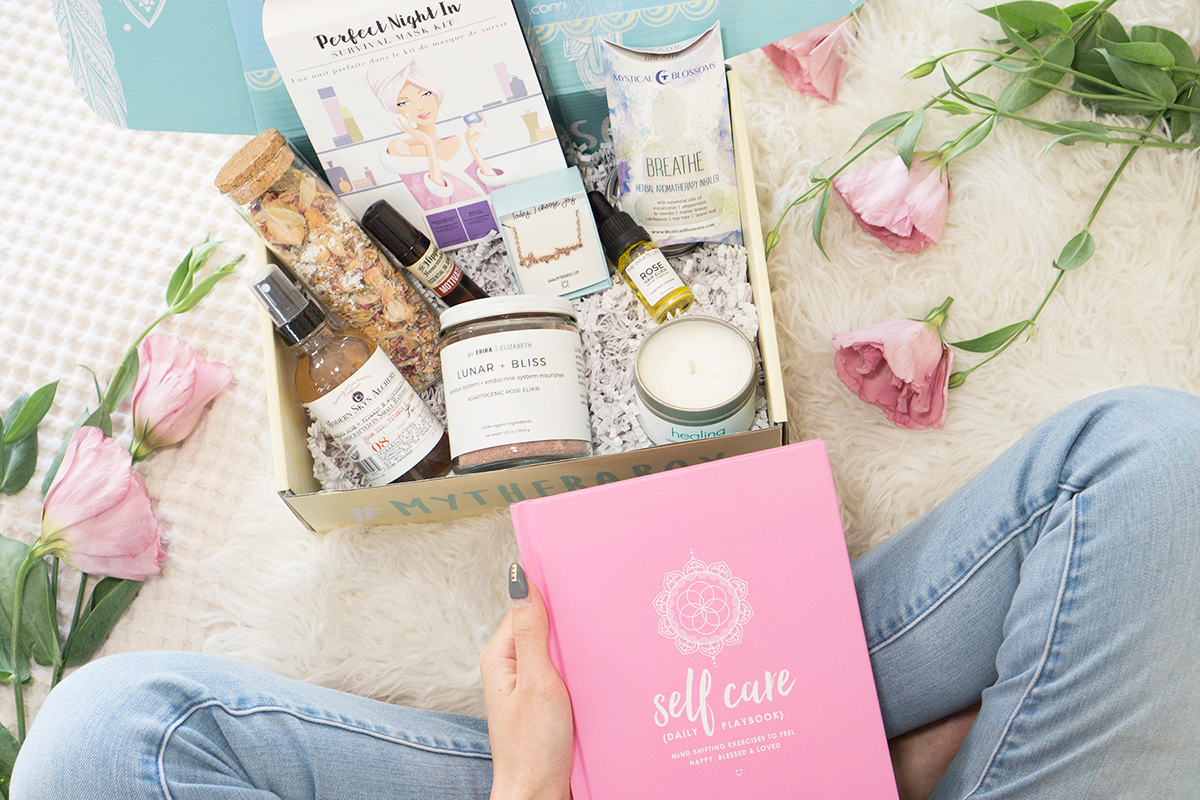 If you are looking for an unconventional retirement gift for women, why not think about a subscription box?  Subscription boxes are a great way to show your appreciation for the retiree as they will receive a monthly box of happiness!
This Therabox is designed to provide self-care and relaxation which is perfect for any lady who has recently retired!  The box includes one therapeutic activity, along with 6-8 self-care wellness goodies to reduce stress and enhance wellbeing.
The Therabox will provide some well-deserved pampering for your retiree after many years of working!  However, if this choice of subscription box does not suit your retiree, you can browse the extensive collections here to perfectly match your choice of retirement gift to your special retiree.
16. Stylish Portable Pizza Oven
The stylish Ooni Fyre 12 wood pellet pizza oven is a great retirement gift for women who love Italian food and who enjoy outdoor living and entertaining.  Rather than light up the grill, why not inspire your retiree to cook their own delicious wood fired pizzas?  They will be able to enjoy this gift for many years to come with their friends, family and grandchildren.
This extremely portable pizza oven is fuelled by hardwood pellets and is easy to maintain.  It heats up in just 15 minutes and cooks pizzas rapidly.  This pizza oven is perfect for preparing healthy fast food for ravenous grandchildren and guests to enjoy!